From the archive: This article is from our original site, MyCityLife, posted on 30 July 2014
The best food and wine boosts your mood, from your grande soy latte that unites caffeine-saturated foods in one foamy cup to pick you up, or that plate of steak to stimulate those happy endorphins. You literally are what you eat and drink, or as Iron Chef says, "Tell me what you eat and I'll tell you what you are." And from the heart of Brisbane, 127 Bar & Bistro is a popular go-to for starting the day and ending it right with coffee, breakfast, lunch, dinner, wine and everything else in between – even takeaway. And while they have a laidback charm and effortless style, the genuine beauty of 127 is all in the details. 
As foodie extraordinaire FoodMeUpScotty discovered in his review which you can read here, Chef Travis Crane blends French methods with modern Australian cuisine that is very much fine dining in presentation and technique. And while the menu is certainly a huge drawcard to 127 Bar & Bistro, the wine list is just as impressive. Dutch import and Manager, Tjardo Hilbert's European tastes subtly but significantly infuse the bistro and bar, and he brings his extensive knowledge in wines and spirits to the bar of 127.
The bar may be modest in size, but the wine list is not; housing plenty of distinguished drops to suit every mood. Be it networking, preparing for work, winding down from work, dining or drinking, 127 is a hub for nurturing temperaments. MyCityLife sits down and pairs the perfect 127 drop and dish to your mood – because someone has to do it.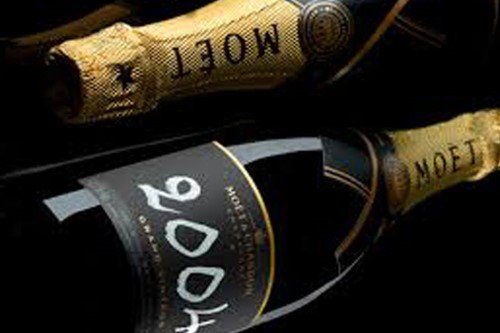 Champagne is the drink of Kings and royalty, and reserved for special occasions – even if the special occasion is a bottle of champagne in the fridge. We can also celebrate it for its beneficial properties, as the phenolic acid aids and stimulates memory while also preventing brain disorders like dementia and Alzheimers.
While many bars and fine dining establishments in Brisbane host Moët & Chandon Grand Vintage 2002, very few stock the Moët & Chandon Grand Vintage 2004, and fewer yet serve by the glass. 2004 was an excellent year for wine in general – in fact, ended up being quite rare, in that the cold start to the year and slightly tempestuous late Spring, and early Summer with a late harvest, meant a combined quality and quantity for grapes.
And though every Grand Vintage is unique and original, this Moët & Chandon Grand Vintage is particularly distinguished; the tones more subtle and elegant than the 2002. A rather brilliant light yellow colour, this champagne is complex on the nose, with perfumes of peach, lemon, pineapple and honeysuckle while refreshing in tastes with notes of stone fruit and mineral tones. And like every other champagne, the Moët & Chandon Grand Vintage 2004 is the drink for celebration, served by 127 in an extra-large champagne flute. This means a gorgeous glass of premium vintage champagne that is accessible without breaking the bank.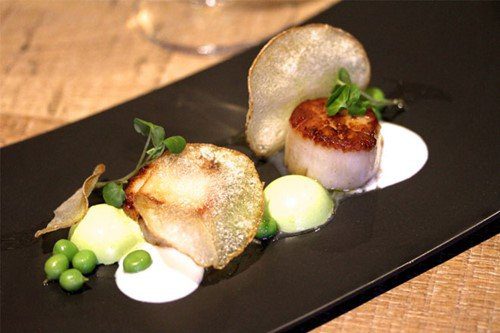 Pair the Moët & Chandon Grand Vintage 2004 to seared scallops, green pea mousse, herb crème fraiche and horseradish.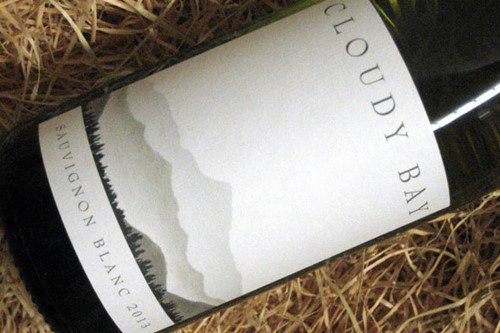 From the bustling heart of Brisbane, 127 is right in the thick of business. But while Charlotte Street might be a busy artery, 127 can still serve up a great side dish of serenity. 
White wine is a superhero, protecting the heart against aging; and with less calories than red wine or beer, this is the wine to turn to when watching your weight. And the Cloudy Bay Sauvignon Blanc 2013 from Marlborough in New Zealand is a particularly top drop at 127. The dry and warm weather conditions of 2013 meant that it was a bumper of a year for the growing and ripening of grapes – in fact, one of the best years in a decade, and in spite of the drought conditions New Zealand had been experiencing at the time. Strong perfumes of lime and gooseberry are followed by peach and passion fruit tones while the flavours are fresh and acidic with mineral notes and a lingering finish. Vibrant and racy, the overall balance and complexity on the finish makes this quite a distinguished white.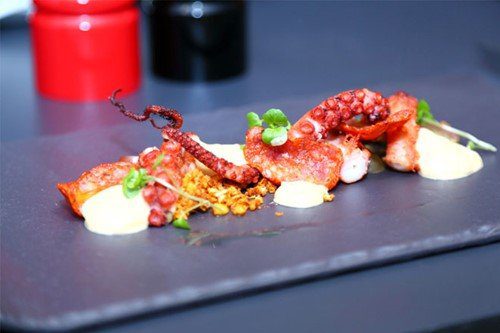 Pair the Cloudy Bay Sauvignon Blanc 2013 to Tjardo's favourite 127 dish: octopus, almond gazpacho, chorizo and grapes
THE MOOD OF WHOLESOME COMFORT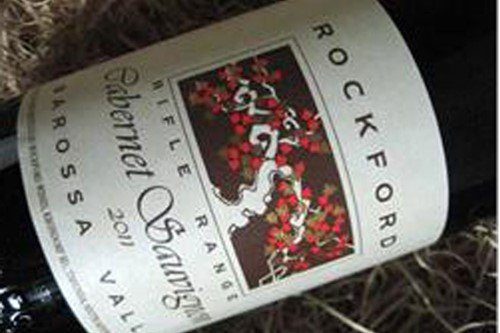 Red wine reduces risk of heart disease and cancer while also improving cognitive function. And living well is sustainable – so you can continue to enjoy eating and drinking. And for a sense of well being while looking after your health, the Rockford Rifle Range Cabernet Sauvignon 2011 from the Barossa Valley in South Australia is top shelf. Rockford Rifle Range is one of Australia's top wineries, committed to keeping the best of the traditional wine traditions alive. Cabernet Sauvignon is the wine of kings, and drinking this will make you feel like one. Rockford is all about quality, which means production is limited and demand is high, making it difficult to get your hands on several of their wines. In fact, some wines are sold only in South Australia, from the cellar door or to members, and moving up the list can take up to eight years. Few bars and restaurants stock this Cab Sav, and 127 is one of those lucky few.
This Cab Sav is medium to a very dark blood red in colour where aromas and flavours sing of cassis and black olive rather than the usual chocolate tones of Cab Sav. There are some sweeter fruit notes, and these will shine as the wine matures. With its usual Rockford softness and sensual mouthfeel, the palate will be taken on a gentle journey.
Enjoy the Rockford Rifle Range Cabernet Sauvignon 2011 with seared kangaroo fillet, smoked eggplant, spring onion, olive and charred labna.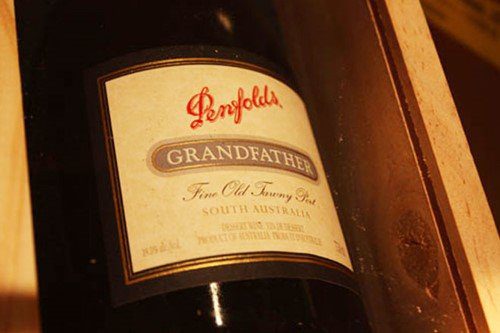 We all deserve to be pampered, and heading straight to the fortified wines is the ultimate in pleasure. Dessert wines and fortified wines are wonderful for stimulating the appetite or aiding with digestion of a great meal. Fortified wines are richer, sweeter and heavier, with a higher alcohol content than other wines.
The Penfolds Grandfather Rare Tawny from the Barossa Valley in South Australia sets the benchmark for Australian tawny ports. As one of Australia's oldest wineries, their wines are some of the best in the world, where retail prices can often command up to $785 for their Grange range. With an average age of 15 years, this tawny brings a rich yet delicate fruit characters to the palate, with intense depth and complexity. Penfolds Grandfather Rare Tawny is liquid gold in a glass.
Penfolds Grandfather Rare Tawny pairs well to the ever-changing selection of cheeses from 127 and is a perfect way to finish the night in style.