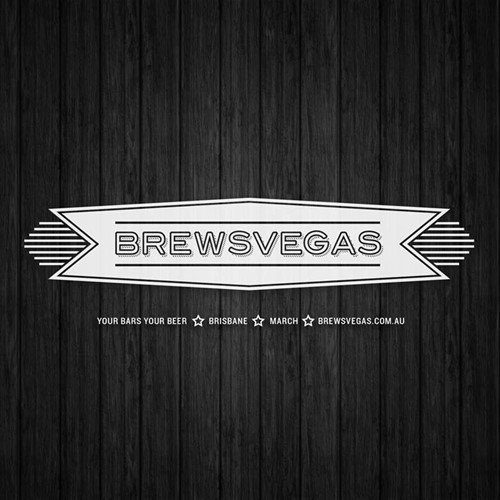 This article was originally posted on our site – MyCityLife back on the 18th March 2014
All things beer-like, amber and stout will take over The City from March 23 for a week-long celebration of The Brew. The last couple of years has seen a craft beer revolution and Brewsvegas cements the fact that artisan breweries are the way of the future for the locally matured beer palate.
As possibly the oldest fermented beverage in human history, beer has come along way – and especially so in the Sunshine State. Having arrived right from the beginning of Australian colonisation, down under has since become the fourth largest beer-swilling nation in the world.
Up until five years ago, we were confined to XXXX, VB and even Powers way back when. Apparently we are into Fosters as well, if an Aussie was to watch ads in the States. But a recent craft beer revolution has taken hold, with a few notable venues standing out for one's craft beer fix. As The City continues to be propelled towards today's artisan mindset, the thirst for locally crafted and sourced goods are at a frenzied pitch Indeed, in The City's bars and pubs of today, if you don't house a craft beer you just ain't Queenslander!
A host of venues will be participating in the celebrations where the town will be painted amber. Go west for that bottled ale, with Scratch Bar in Milton and Paddington's Kettle & Tin, Cartel Bar, Lefty's Old Music Hall, Statler & Warldorf and Brewski tagging alongside Red Hill's Craft Wine Store. From the CBD, Alliance Hotel, Embassy Hotel, Super Whatnot, Brew Cafe + Bar, Jeremy's Bar + Bistro, Nant Whisky Bar and the International Hotel are performing duties on suds. From The Valley, The Mill On Constance and Kerbside are leading the charge, with Tippler's Tap, Newstead Brewing Co, Cru Bar, Bitter Suite, Newstead Brewing Co, Bitter Suite and Green Beacon Brewing Co rounding up the inner city. South East of the river, South Bank's Aquitaine Brasserie and South Brisbane's Hoo Har Bar leads with West End's Archive Beer Boutique, Bearded Lady, BOSC, The Burrow, Plenty and Cobbler close on their heels. From the Gabba, Brewhouse, Norman Hotel, Padre Bar and Canvas are laying it all out, with Shady Palms and Stones Corner Hotel bringing up The City's rear.
We're spoilt for choice with all events for Brewsvegas sourced from here and a map of all Brewsvegas venues below.
Week Long Celebrations
Beercarons
Green Beacon loves Brewsvegas
Papa Jack's Best Beard Competition
Statler & Waldorf Pony Rides
Grill'd Crafternoons 4-7 Brewsvagas Week
Hop to it and whet that whistle with the best our Aussie and local microbreweries have to offer.