Before I became a beauty writer I had no idea there were so many amazing makeup and beauty brands produced right here in Australia. And it turns out we're a pretty damn environmentally friendly bunch too; so sustainable, so animal-friendly, so many natural products! So to celebrate Australia Day, get your Aussie pride on and get your hands on some of the best of our country's best skincare and beauty brands.
Go-To Skincare
This brand is my obsession. Created by former magazine beauty editor, current entrepreneur and author Zoe Foster-Blake Go-To Skincare is a cruelty-free, plant-derived skincare that kicks serious butt. My favourite part? Their cheeky branding. Their boxes contain phrases such as "Properly Clean doesn't take smokos and it never chucks sickies: it's on the g-damn task, day and night", and "Your skin is thoroughly hydrated, supple, smooth, soft and most crucially, shielded from those havoc-causing free radical bastards." All their products have frank, easy to understand instructions, and names that tell you exactly what they are (Exfoliating Swipeys or Very Useful Face Cream, anyone?)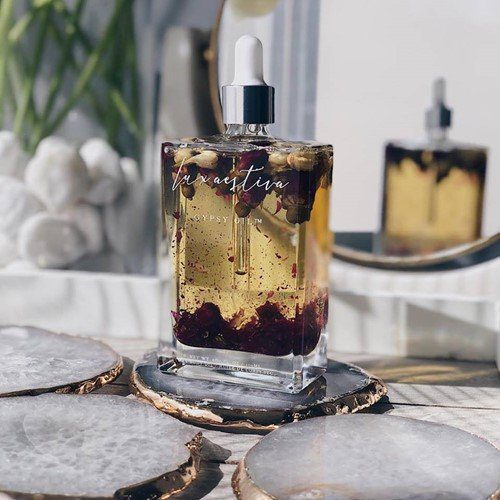 Lux Aestiva
I guarantee you've not seen prettier packaging on any skin care products. Think gorgeous body oils with beautiful flower buds floating within and, better still, the products are, as the name suggests, truly luxe. Run by a husband and wife team in North Queensland, Lux Aestiva create artisanal, small batch, hair and skin products by hand featuring highly effective natural ingredients. They're all about making sure you understand exactly what's in the products you're using and why they're so effective. Better still, they donate a portion of profits to charities such as The Orangutan Project and World Vision. So you can enjoy lush hair and body oils, and an array of crystal products while knowing you're not only helping a small business but donating to a good cause too.
Lanolips
Lanolin is the BUSINESS when it comes to try skin, and no one knows that better than the good folks at Lanolips. You see lanolin, from wool, mimics human oils which makes it perfect for smoothing those flipping annoying dry patches of skin. They have their famous 101 Ointment, a multipurpose superbalm (think dry cuticles, cracked heels, eyebrow gel, windburn, ALL THE THINGS), body milk and skin salve but truth be told, I'm all about the lip balm. I may or may not have like five or six of their lip balms in different flavours and tints stashed around my house, handbag and office. And don't even think about getting on a long-haul flight without it.
Frank Body
Another company with cheeky branding (seriously, they literally have a picture of a tushy on their scrub!). Coffee- and smooth-skin-lovers the world over have fallen for this naughty little brand, that encourages customers to get naked, down and dirty with their scrubs. And when they brought out their shimmer scrub? Well, there was a waitlist thousands of people long. Starting out with one coffee scrub that went viral, the range now includes lip balms, cleansers, body balms, oils and face mists. And as Frank Body says, getting dirty never felt so good.
Mecca Cosmetica
I've long been a fan of the Mecca Cosmetica beauty range and what's not to love? It was created by beauty lovers, for beauty lovers (me, and probably you if you're reading this) and it shows. The line started small with a cleanser, moisturiser and a few lip balms but has since expanded to include highlighters, beauty tools, primers you name it. If you want to keep your routine simple but still like having the benefits of the heavy hitter ingredients in skincare, then this is for you. And let's not forget that Insta-worthy minimalist packaging. Perfection for those monochromatic shots.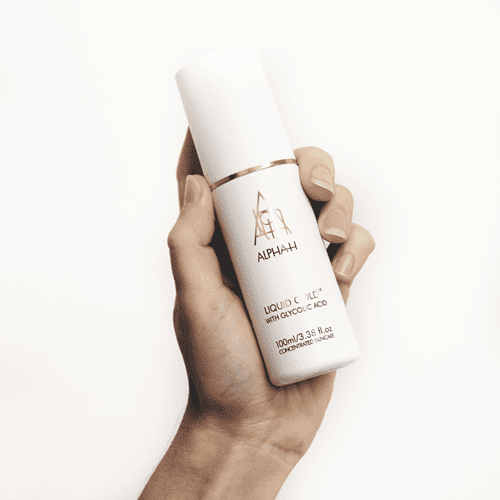 Alpha-H
There's a reason Alpha-H has won awards and why their Liquid Gold is considered a holy grail product. They're a Gold Coast-based brand that's all about getting clinical results without invasive procedures. They have a full range of skincare cleansers, serums and moisturisers but what they're really good at is chemical exfoliation. Alpha-H have been pioneers in the skin resurfacing game for years before it was cool and their results are amazing for promoting cellular turnover and getting rid of blackheads.
Kester Black
Ethical nail polish literally at your fingertips. Kester Black brand themselves as "Australia's most ethical beauty brand" making polish that's kind to you and the environment. They're sustainable AF but not just in their five-free polish formulas – they also ensure their packaging, manufacturing procedures and even the way they run their office consider their environmental impact. And if they weren't saintly enough, Kester Black also partners with several charities through the year and they offer their employees 10 days off per year to volunteer for the charity of their choice. Oh, and their polish? Think bold colours and dreamy, creamy streak-free formulas.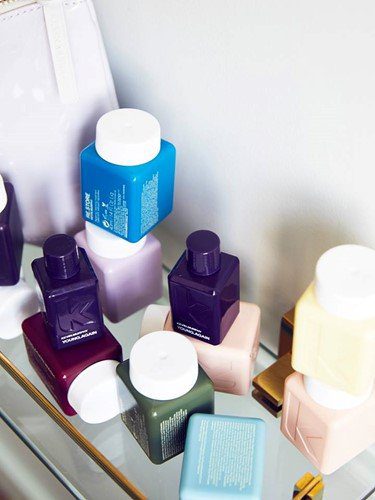 Kevin Murphy
Kevin Murphy is a superstar of the haircare and styling world. His work has graced covers of all the major fashion mags, and has worked with loads of high-fashion houses, darling! For his butt-kicking haircare products, he uses the same philosophy as skincare: weightless formulas designed to provide maximum results. These products are the type that help you get runway results in your own home. They're GLAM darling, and kind to the environment.
Fae + Wildling
Using only the most natural and pure plant-based products, Fae + Wildling is focused on providing skincare to suit the Australian climate. Humidity combined with oily skin getting your skin down? Then a few drop of their lighter facial oil is all you need to stay moisturised without clogging your pores. If you tend towards drier skin, then The Fates will nourish it, no moisturiser needed. Don't even get me started on their Ethereal Polish that can be used as a gentle face scrub AND a purifying mask. Created by aromatherapist and skin care specialist Sophie Welsh, their products are handmade with love for their customers, animals and the environment in small batches, and carefully curated to ensure a simple but incredibly effective routine.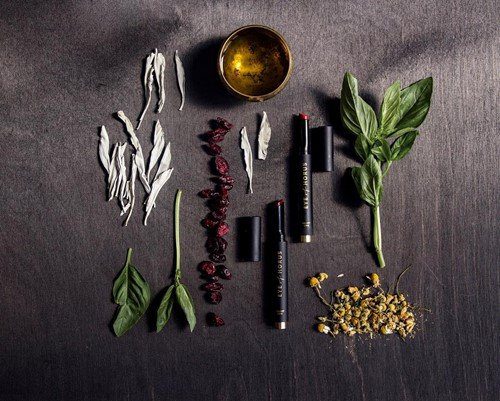 Eye of Horus
Ahhh Byron Bay, home to some amazing beachside living on our east coast and also home to one of my very favourite beauty brands: Eye of Horus. This brand is all about taking cues from ancient Egypt. You may not have learnt this in history class but ancient Egyptians used to wear eye makeup because they thought it offered magic powers and protection to whoever donned the pigments. And while these don't contain any powers (that we've discovered yet), their products look pretty damn magical. Their shadows and lipsticks use "sacred" ingredients such as moringa oil, and other natural ingredients such as rice bran, beeswax, carnauba wax, and evening primrose oil where possible. Eye of Horus has everything you need to create goddess-inspired looks. My personal favourites are their eye products, excellent for those with sensitive eyes, but also long-lasting, too.