ABOUT THE WRITER: As a whiz in marketing, social media and PR, Taylor Fielding is also a pro with lifestyle.

If there's one thing to learn about pizza generally, it's that the yummier it is, the less likely it's gonna be good looking. There's enough to feel guilty about with pizza already. With all that cheesey baked goodness, pizza involves all the senses: the aroma, the cheese, the crust, the crunch. Dough, sauce, herbs and cheese sure come together for the ultimate foodie sin. And Mr Claude | Corbett & Claude Brisbane CBD brings a spin to their pizzas – in fact, everything they touch – from their express café, bar and eatery on Elizabeth Street where the eating and drinking is so healthily and wholesomely balanced, you can cheat on cheating.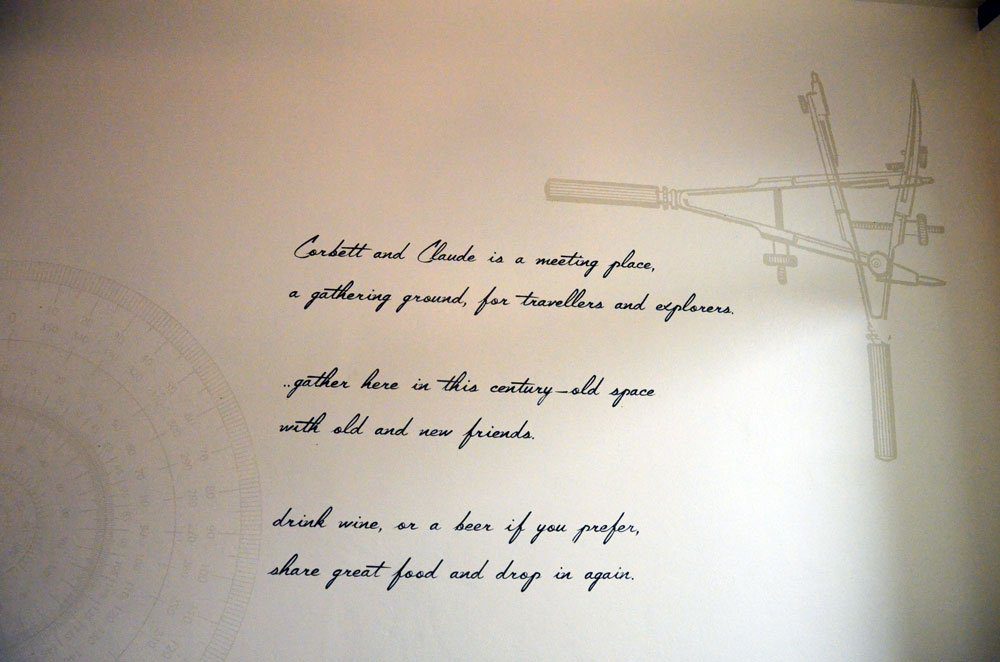 It is just as much a journey to reach the space as it is a journey for the taste buds. Hidden down the laneway from Elizabeth Street and burrowed beneath Corbett Chambers, Corbett & Claude brings all the versatility of a modern urban express cafe and a late night eatery and bar to the heart of the city. There's an out-of-the-way Melbourne/ NYC feel that makes C&C easily found only if you've been there before or when someone takes you. It's definitely a hidden gem. Escaping the harsh heat in the CBD and finding the cool of downstairs, the laneway eatery and bar presents an underground feel mix of tiles and concrete top benches for an ideal retreat from our Brisbane weather.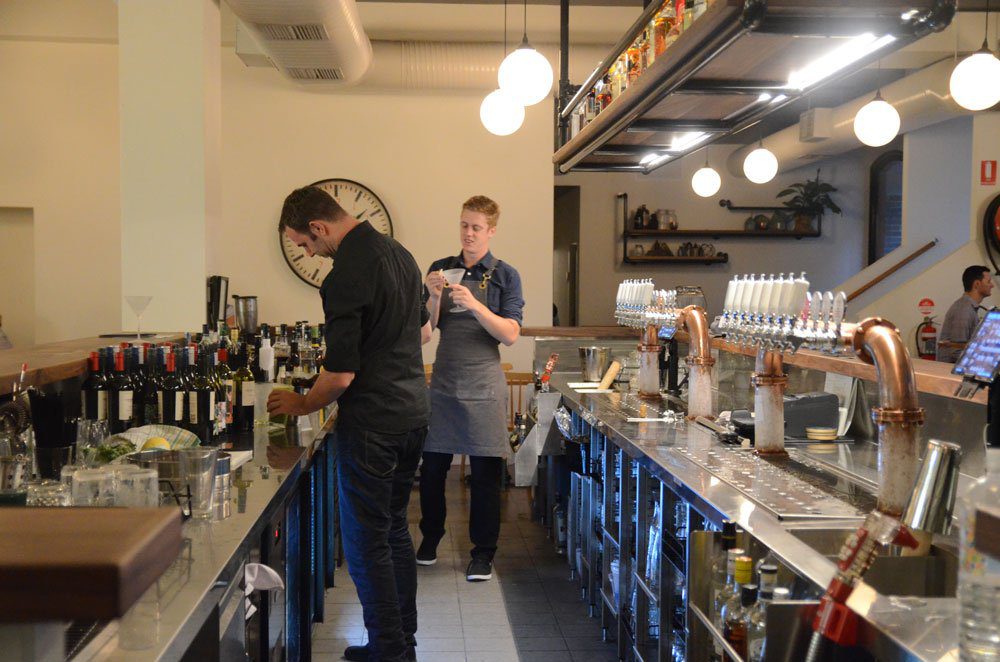 Early mornings, Mr Claude offers all the convenience of juices, coffee and breakfasts on-the-go as an express café. From mid morning and into the evening hours, the café morphs into a bar and kitchen, dishing up gourmet sandwiches, share plates, pizzas, antipasti and charcuterie platters for a space harmoniously integrating into its history and environment as a unique destination for good food, drink and conversation. The spotlight is on communal dining cos sharing is caring, especially with cocktail jugs, plenty of pizza eating and options of DIY cheese and charcuterie boards where you can choose what goes on the board with as little or as much as you want.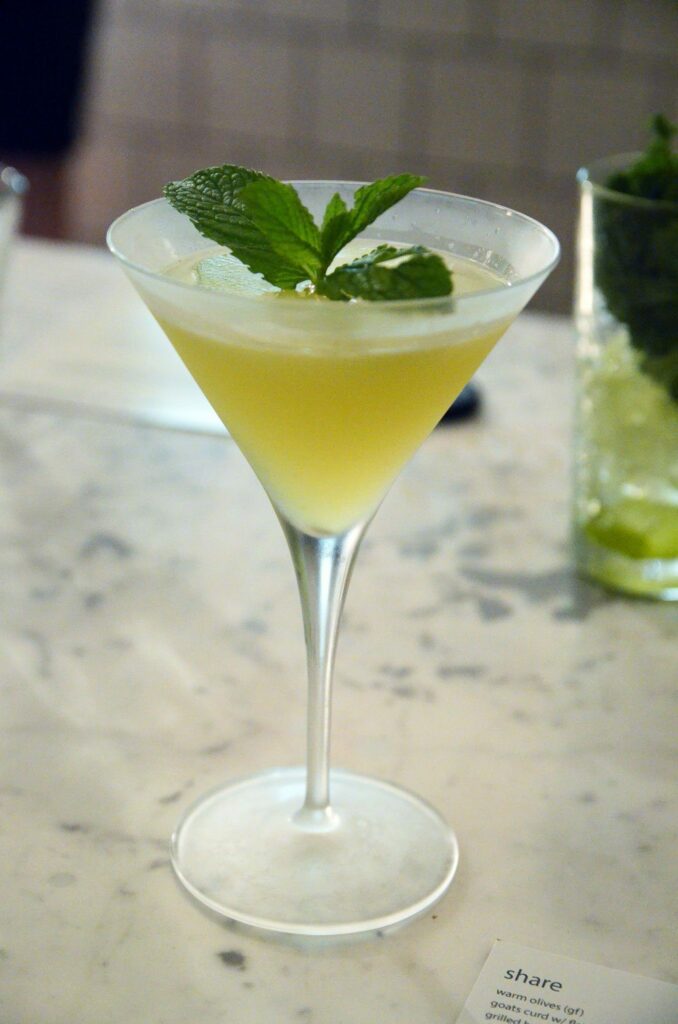 While the menu deserves attention, it is the bar that is the major focal point as soon as you enter the room. Enjoy twelve beers and ciders on tap with local and international brews and a variety of wines. With that C&C twist, the wholesomely balanced cocktail list fuses superfoods with classics that are cheeky and appealingly labeled. From Cocktails In My Active Wear to Cloudy with A Chance of Apples,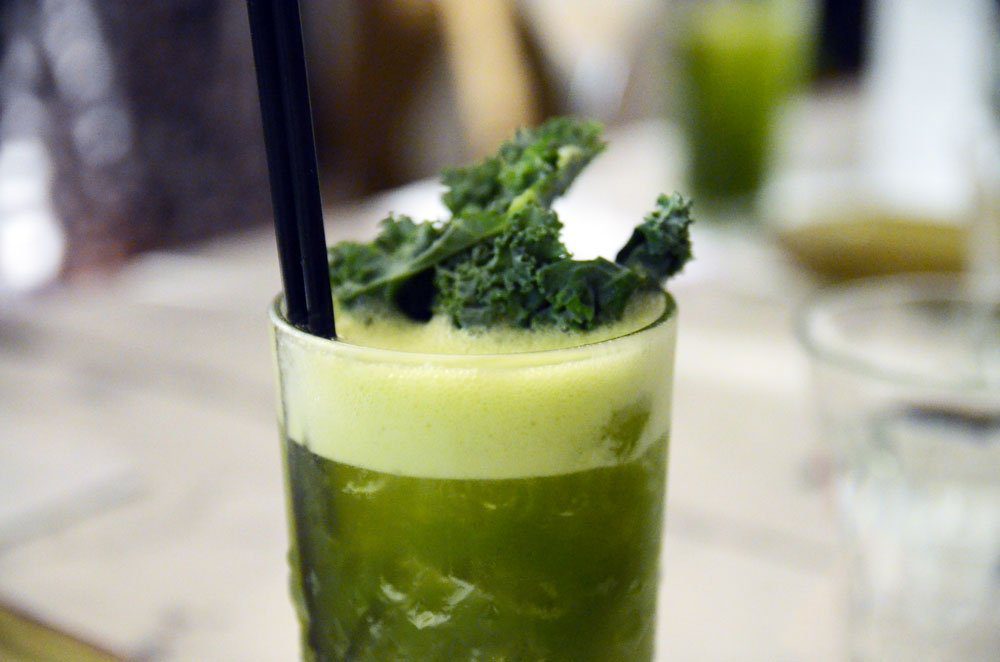 Don't Kale My Vibe and Ginger Ninja, they are an ideal complement to C&C's share menu.

The spirit of being a CBD-based location is well captured with everything from the kitchen available for takeaway. Fresh salads are created daily for those sticking with their wholesome body plans while the menu overall is naughty but nice – with all the healthy things that shouldn't taste so damn good. Fresh produce and superfoods are scattered throughout, with their pizzas offering very generous toppings and gluten-free bases for the flavour explorers, health conscious and glu-tards. Bite off more than you can chew with these dough babies where after more than a few slices, you'll be full for days.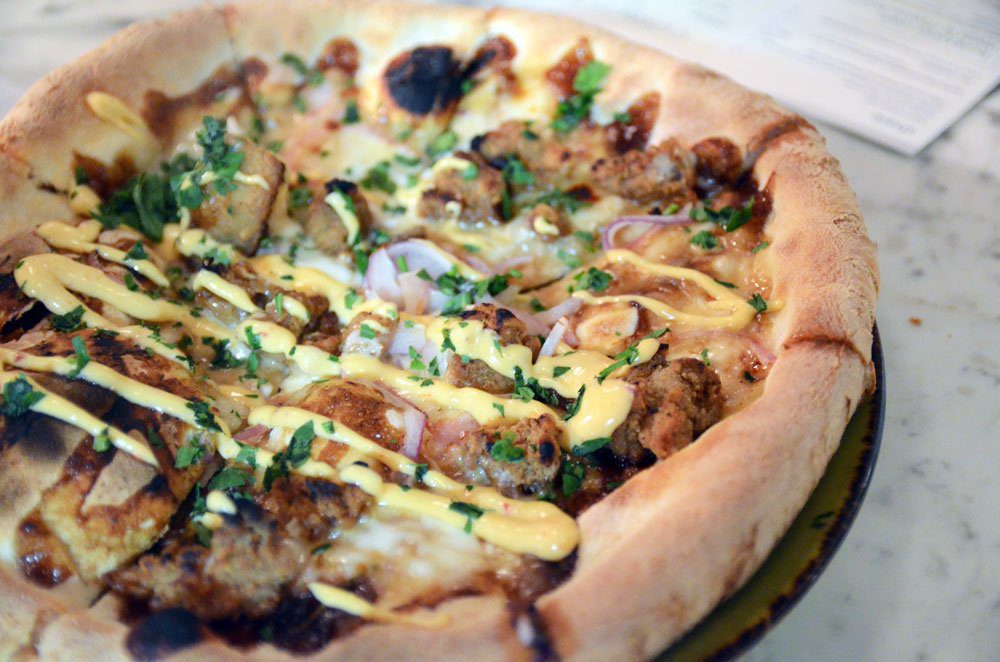 An extensive pizza list is offered to fulfill every want and need from a pizza for a few to those for a metre-long and perfect for After 5 Friday afternoon shenanigans – especially paired to a cocktail jug. It's easy to go Classic with a margherita though C&C offer plenty of signature spin offs. From the C&C Specials, The Farmer offers crispy chicken BBQ sauce, red onion and chipotle aioli; The Fisherman with prawns, calamari, scallops, rocket and fresh lemon;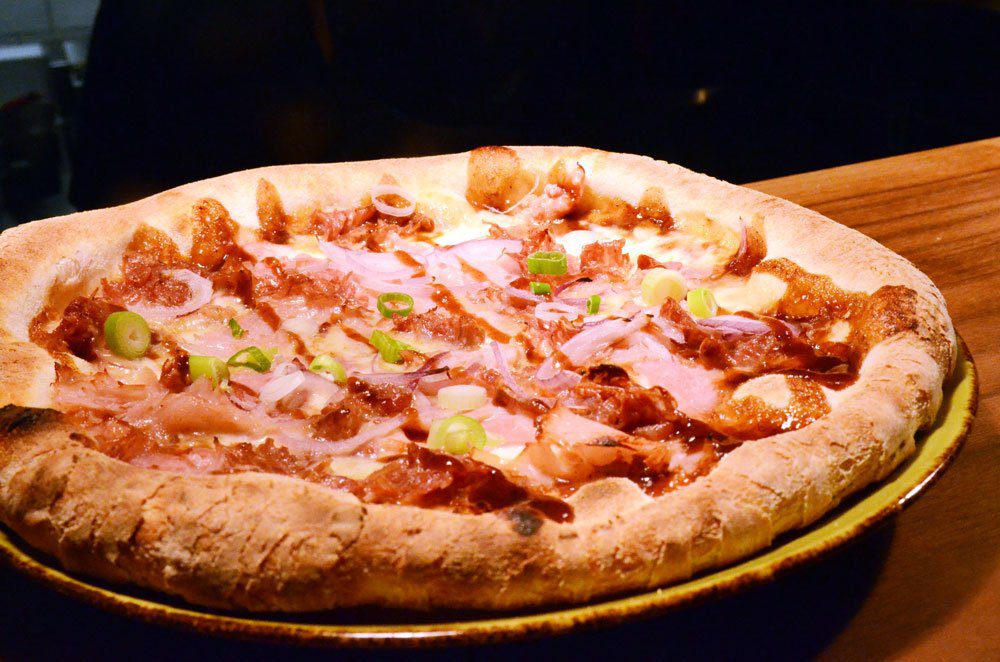 The Top Paddock with ham, salami, smoked turkey and BBQ sauce; The Consultant of thinly sliced potato, crispy prosciutto, rosemary and The Merchant with pork and fennel sausage, red cabbage and shaved apple.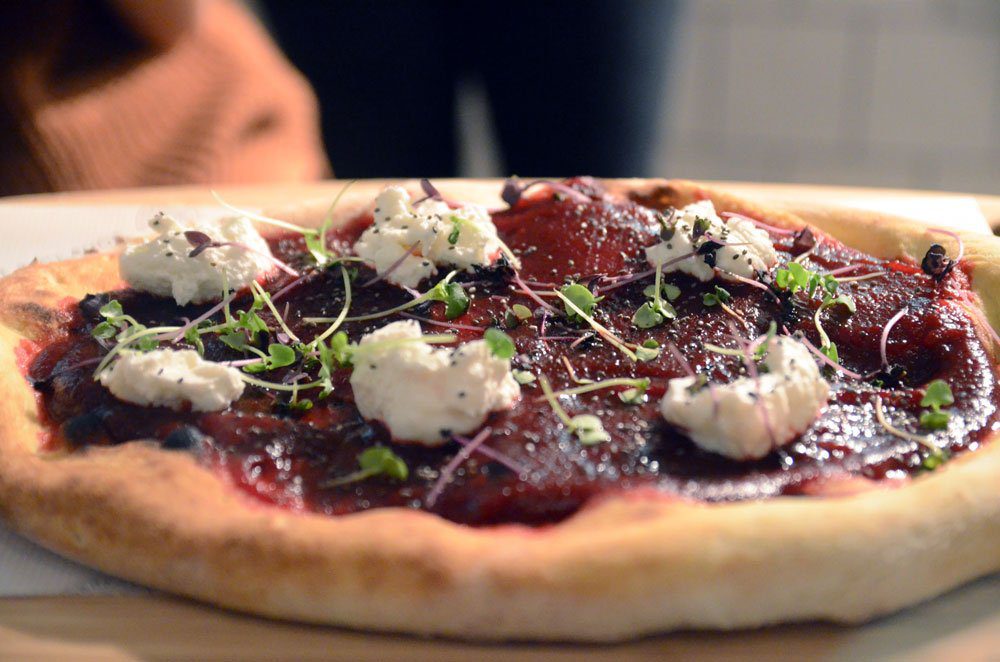 From the Nourish Card, Soul Food pizza brings beetroot, goat's cheese and chia seeds to the table with Sweet Dreams of sweet potato, grilled zucchini and micro amaranth to nourish the palate, body and spirit.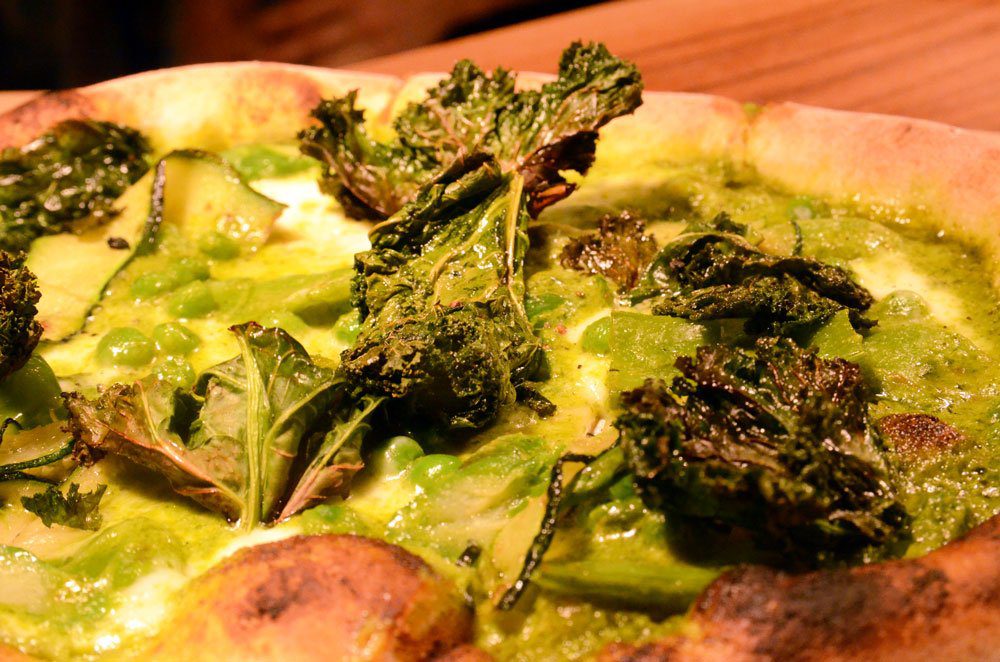 But it is the Super Greens of pesto, snow peas, asparagus, peas, grilled zucchini and crisp kale that see you going back for more. And more. And more. All that freshness shouldn't taste this good.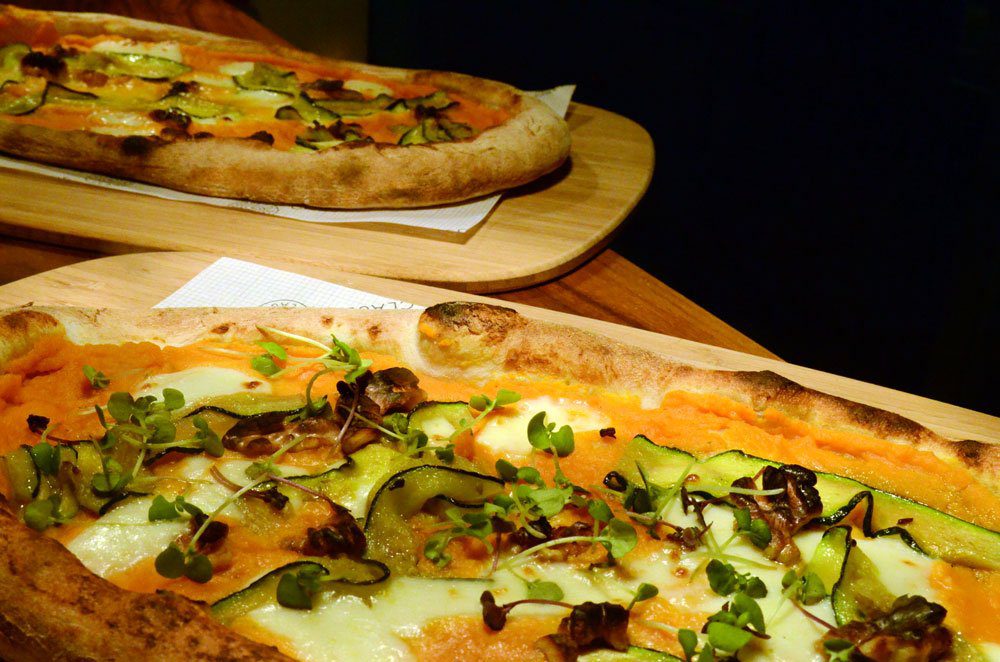 C&C's treats from the bar to the kitchen are crammed full of vegetable and superfood goodness that centre on communal enjoyment. But it is particularly their pizzas that are the ultimate in foodporn – certainly far too naughty to visually behold. This is not fine dining. It's honest, wholesome and rustic where the palate is overwhelmed with the freshness of greens, herbs, salads and vegetables – and you want it to.



Photographer: Lady Lex