Louise Bezzina had a baptism of fire in her first year at the helm of the Brisbane Festival. Fresh off her long service to the Gold Coast's Bleach* Festival, the talented curator could not have foreseen how her step up to Queensland's biggest festival would be followed by the global stumble of Covid-19.
But the show must go on, and Brisbane Festival did, albeit severely curtailed by audience restrictions and border closures. Local talent was spurred into action, providing street concerts and other isolation-friendly events.
2021 followed in a similar pattern, with closed borders still holding back big international acts previously common to the festival. 2022 saw a spring flowering, with mass vaccination allowing for regular ticketing despite the presence of face masks at many events. Now in 2023, Bezzina has arguably programmed the sort of festival she wanted from the beginning, the "Boldly Brisbane" theme of her dreams.
From major local commissions, to contemporary music and theatre, and flights (and lights!) of fancy, September is a month of theatrical feasting. Here are some highlights of the 80-show program:
Dance and circus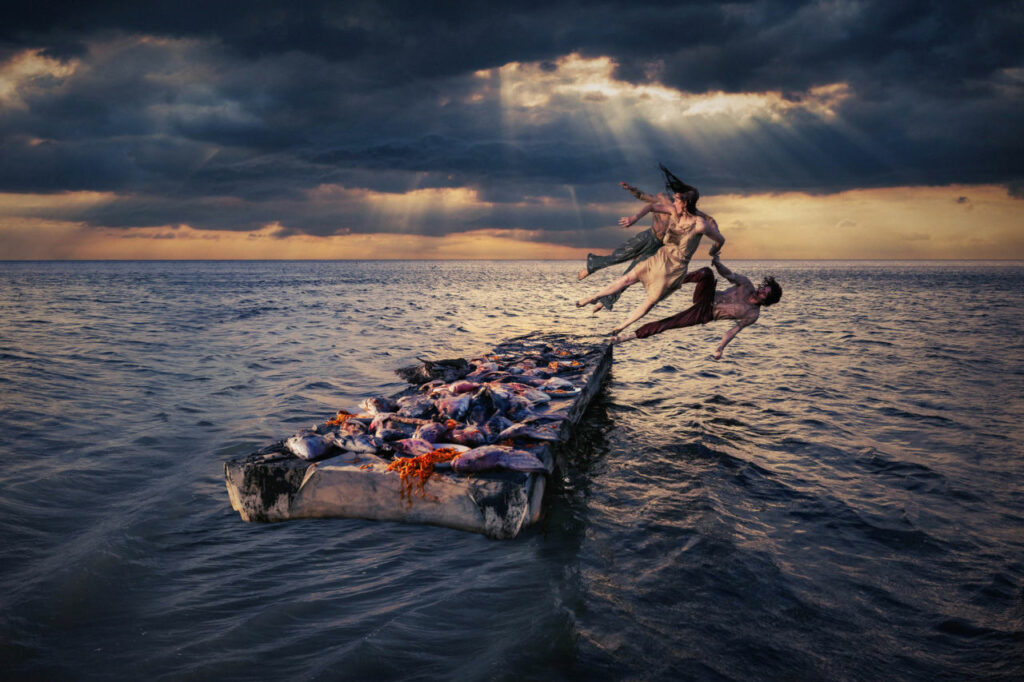 Salamander will see a Northshore warehouse transformed into a dreamlike world featuring labyrinthian sculpture by Es Devlin, and Brisbane's own Australasian Dance Collective dancers choreographed by Punchdrunk's legendary director Maxine Doyle. You'll walk amongst characters trapped in a flooded environment, trying to change the climate before it's too late. This is Bezzina's key collaborative commission for this festival, and will deservedly run through the whole festival.
Eternity sees Circa take us to church. Set in St John's Cathedral, the city's premiere circus-makers will explore grand themes like love, death, loss, hope and the things we cannot see. The Australian Chamber Orchestra will provide the music for this haunting spectacle.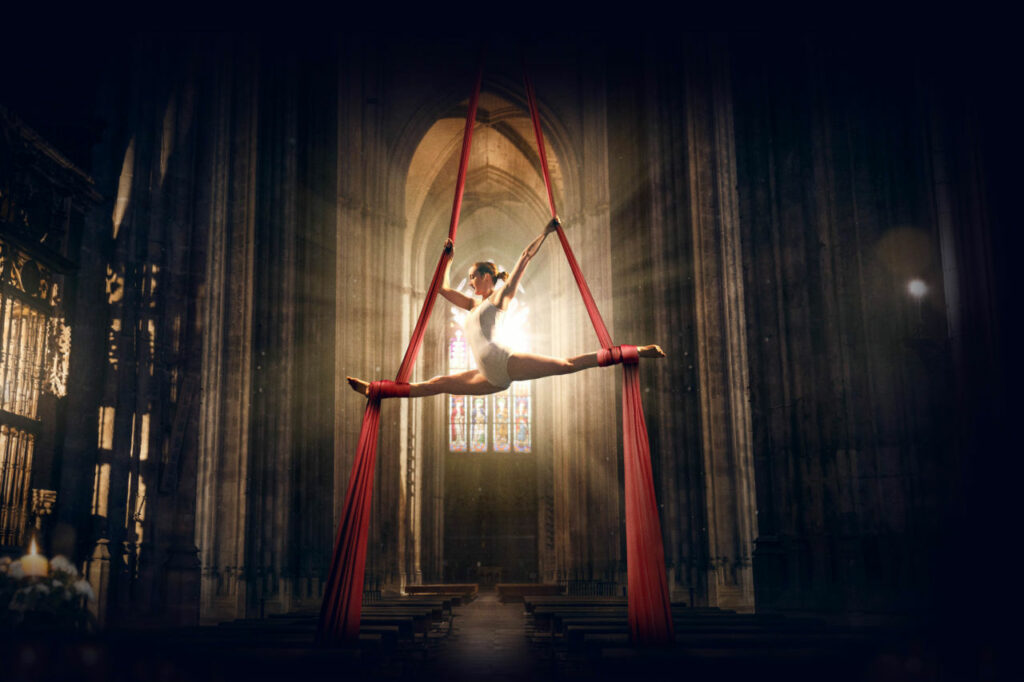 Yuldea tells the story of the Aṉangu people of the Great Victorian Desert, at the moment their traditional life collided with industrialising Australia. This major new work from the great Bangarra Dance Theatre explores the arrival of the Transcontinental Railway at the edge of the Nullabor, the atomic testing at Maralinga and the impact on traditional owners.
Kuramanunya is Thomas E.S.Kelly's new solo dance theatre work that pays homage to the thousands of First Nation lives that were lost during colonisation.
Tracker sees Wiradjuri choreographer Daniel Riley evoke the powerful and personal story of his Great-Great Uncle, Alec "Tracker" Riley, who served the NSW police for 40 years, forging a path between the enforced colonial system in which he worked and his Wiradjuri lore.
Theatre and cabaret
The Party is festival regular Strut & Fret's latest extravaganza, featuring circus artists, great music, extravagant costumes, and a theatre set unlike anything you've ever seen before at the South Bank Piazza.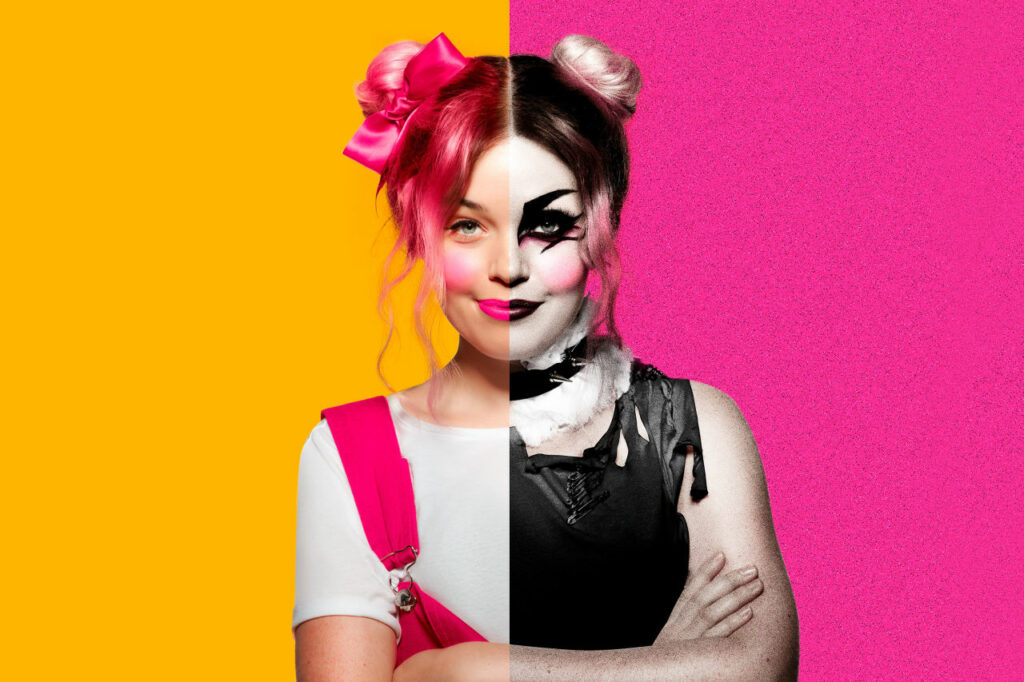 Bananaland is a new musical comedy by local legends Kate Miller-Heidke and Keir Nuttall. It follows the angry protest band Kitty Litter, who accidentally turn into children's entertainment superstars when their song Bananaland goes viral. The question is…are they selling out or buying in to their newfound fame?
Tae Tae in the Land of Yassss! Was inspired by shake & stir director Nelle Lee's own sister Estee. Paralysed by a car accident, Tae's world is flipped upside down by her fabulous Fairy Godmother, played by drag queen Maxi Shield. Together they discover joy and fulfilment in unexpected places.

Cut Chilli is La Boite's festival contribution, serving up an eventful family dinner in which Sri Lankan-born adoptee Jamie finds out his origin story may not be exactly what his mother Katherine told him.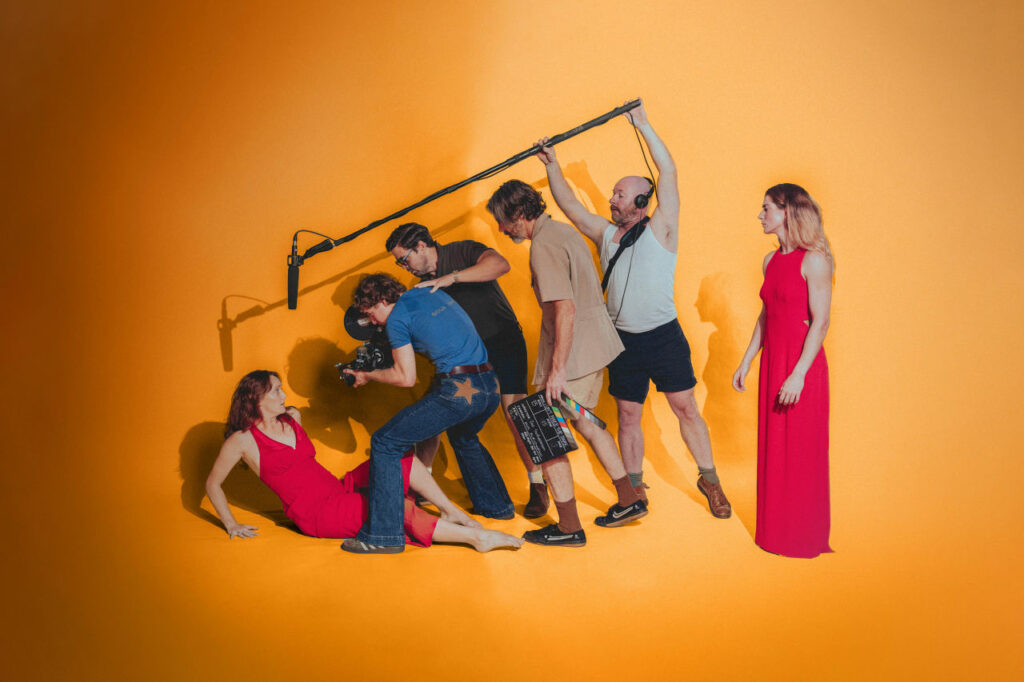 Stunt Double jumps into the world of filming a 1970s Aussie action movie. Gold Coast dance theatre collective take a tongue-in-cheek dive into the power dynamics of the film industry and exploitation of the hardest-working people.
Hide the Dog is a trans-Tasman work about two First Nations kids who discover a Tasmanian Tiger and have to outwit both Maori gods and palawa spirits to defend their furry new friend.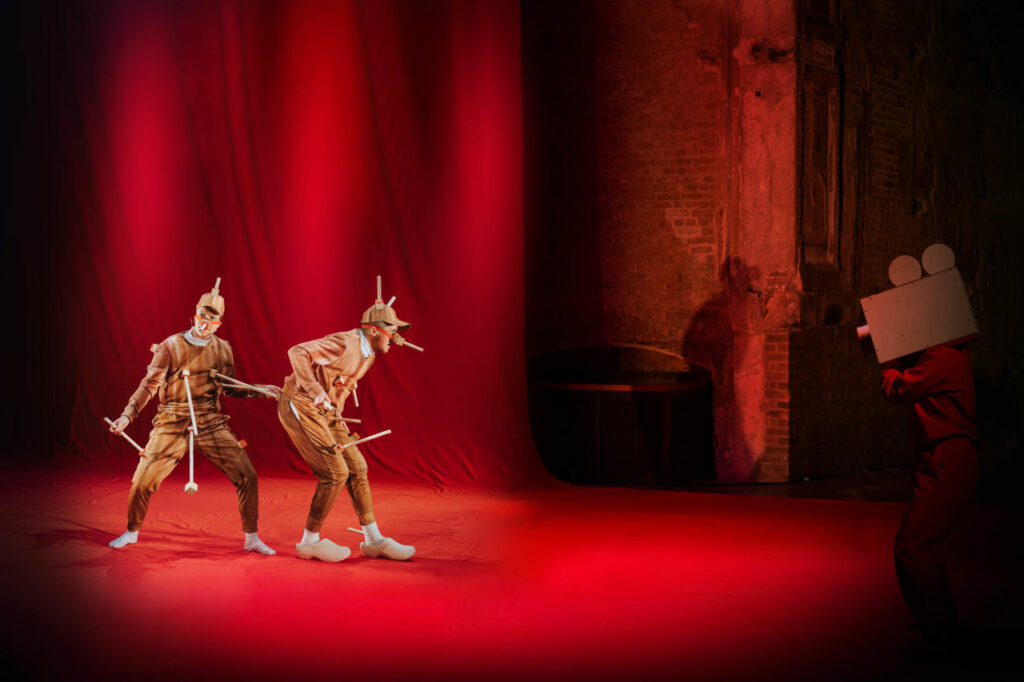 The Making of Pinocchio by UK pair Rosana Cade and Ivor Macaskill uses the classic story as an exploration of gender transition; a subject also explored by local artists Sean Dowling and Cameron Hurry in their two-hander Unconditional.
Installations and community events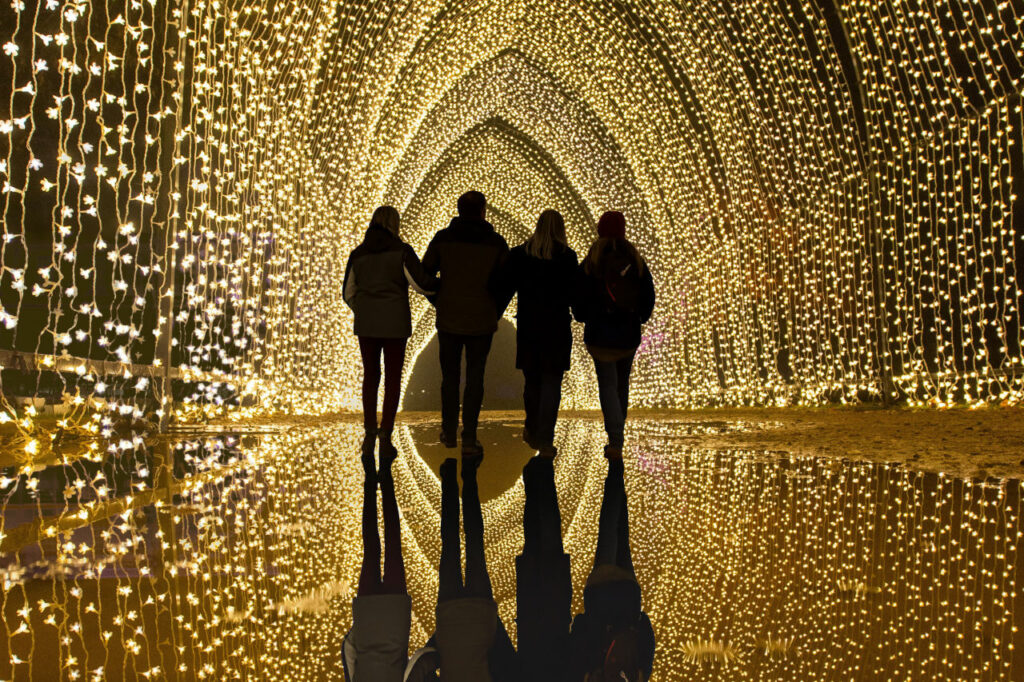 Lightscapes has wowed crowds around the world, and is finally setting up in Brisbane. Springtime in the Botanic Gardens, a two kilometre path through a light, colour and sound oasis… you'd better believe this ticket will be in hot demand.
Riverfire is often the only Brisbane Festival event many people will attend, so it makes sense to start the month with its explosive power and hope it inspires people to explore the program further. The usual vantage positions at South Bank, Kangaroo Point and the Howard Smith Wharves will fill early, so make sure to take supplies to reserve your spot. This year's soundtrack is being curated by Kate Miller-Heidke and Keir Nuttall.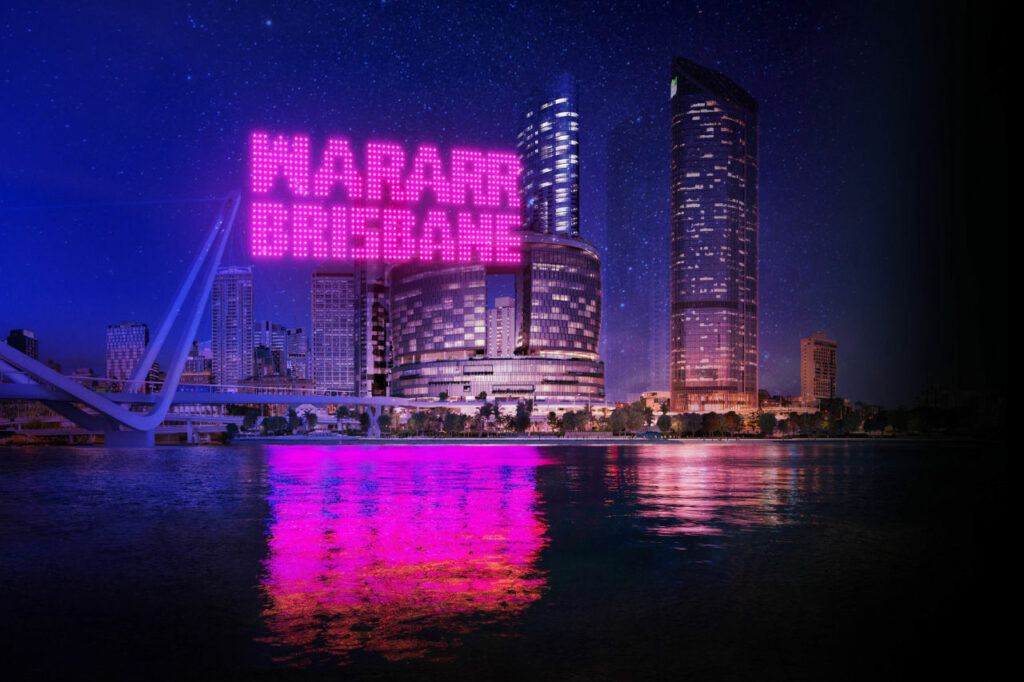 Nieergoo: Spirit of the Whale will see 400 drones light up the Brisbane River to tell the Dreamtime Yuggera and Toorabul story detailing the creation of the Moreton Bay islands.
All Together Now is not a remounting of the classic 90s Australian sitcom starring Jon English, but a world music finale concert to end the festival on a high note. Held in Victoria Park on Saturday 23 September, the event will feature the two community events. 10,000 Kazoos and Noise, which you can sign up to to either a) break a massed kazoo-playing record or b) bang a drum with Townsville superstars Dancenorth.