It doesn't matter where I am in the world, hotels are my happy place. You step through the door and all your worries and cares are taken away quicker than you can say "room service". When I was offered the chance to check out the new Holiday Inn Express Brisbane Central location in Spring Hill for a cheeky staycation, my bags were packed in record time.
Holiday Inn have grabbed themselves a prime location, right in Brisbane's heart; close enough to stroll to Queen Street Mall with ease and nip into the valley for a foodie treat, but still outside of all the noise and bustle. The first thing I noticed when I walked in is that this hotel design was done right. A light and spacious foyer is complemented by a modern, funky style, and the whole space is bursting with personality. It feels much more like a boutique hotel than the normal carbon copy decor you expect from a chain. The reception desk even doubles as a bar, so you know you're in for a good time.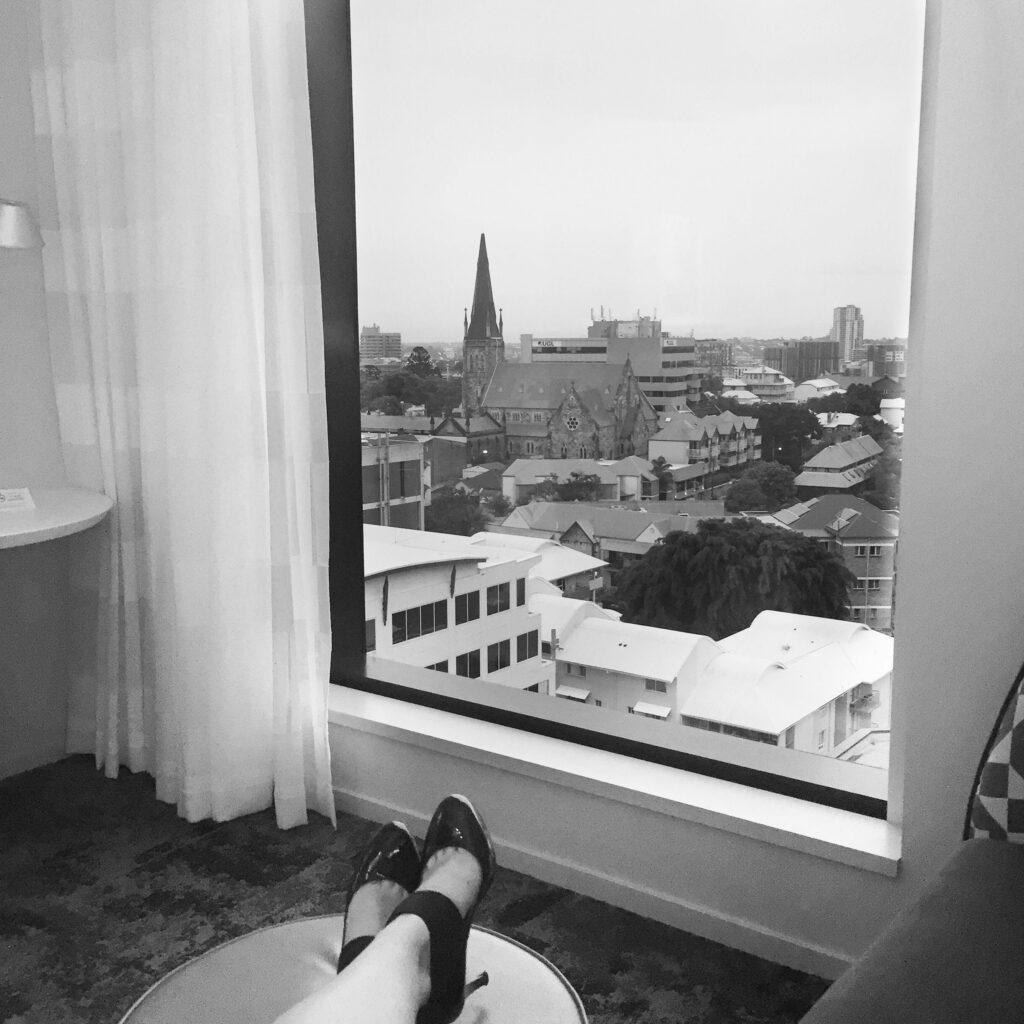 As I enter my room I'm immediately drawn to the massive window. The thing is floor-to-ceiling and makes a compact room feel more like a doorway to the glittering lights of the city. Don't let the size of the room fool you; this is truly a "smart" hotel, with every corner used efficiently. Every corner in the small room has a purpose, but still magically feels spacious. Chair to sit on? Check. Desk to work at? Check. Bar fridge, safe, wardrobe, bathroom, plush comfy bed? You better believe it's another check.
I was particularly impressed by the design of the shower door which, when opened, doubles as a bathroom door, closing off the space to the room! Word to the wise, though: unless you know someone quite well, you might not want to share a room. The bathroom is cordoned off to the room by nothing but glass, and even though it's frosted, you might get a bit more of a sneaky peek of your roommate than you were looking for!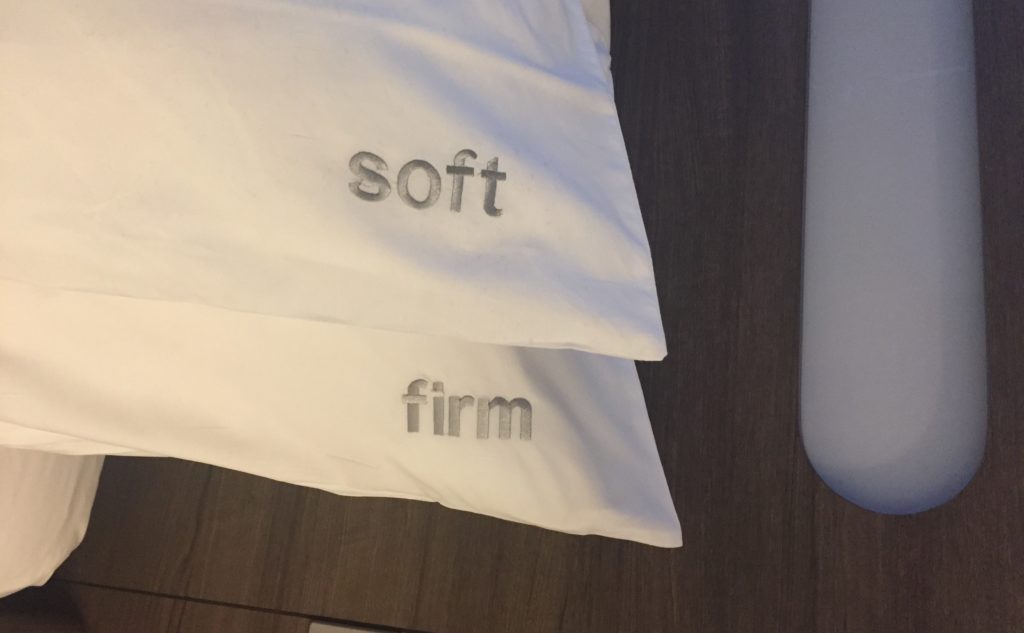 As I kicked back on my inviting and welcoming bed (cushions labeled "soft" and "firm" for your handy convenience), I realised with horror I had forgotten my phone charger! Never fear though, because Holiday Inn Express have thought of everything. USB ports adorn the bedside table, so a quick walk up the road to the convenience store for a cable meant I could plug my phone straight into the wall, sans charger.
It strikes me as I lie back to watch the in-room entertainment (including several Foxtel and movie channels) that if I didn't have dinner reservations, I may never need to leave the room. But I do have dinner downstairs, so I look around to see if I can find one of those "everything you need to know" hotel manuals to flip through the menu. But it's nowhere to be found. The menu and directory is… wait for it… ON THE TELEVISION. I literally don't even need to get up from my bed, and I can check out what's on the menu downstairs, what time check out is, and what time the gym closes (but let's be honest, I'm not getting any cardio on this staycation).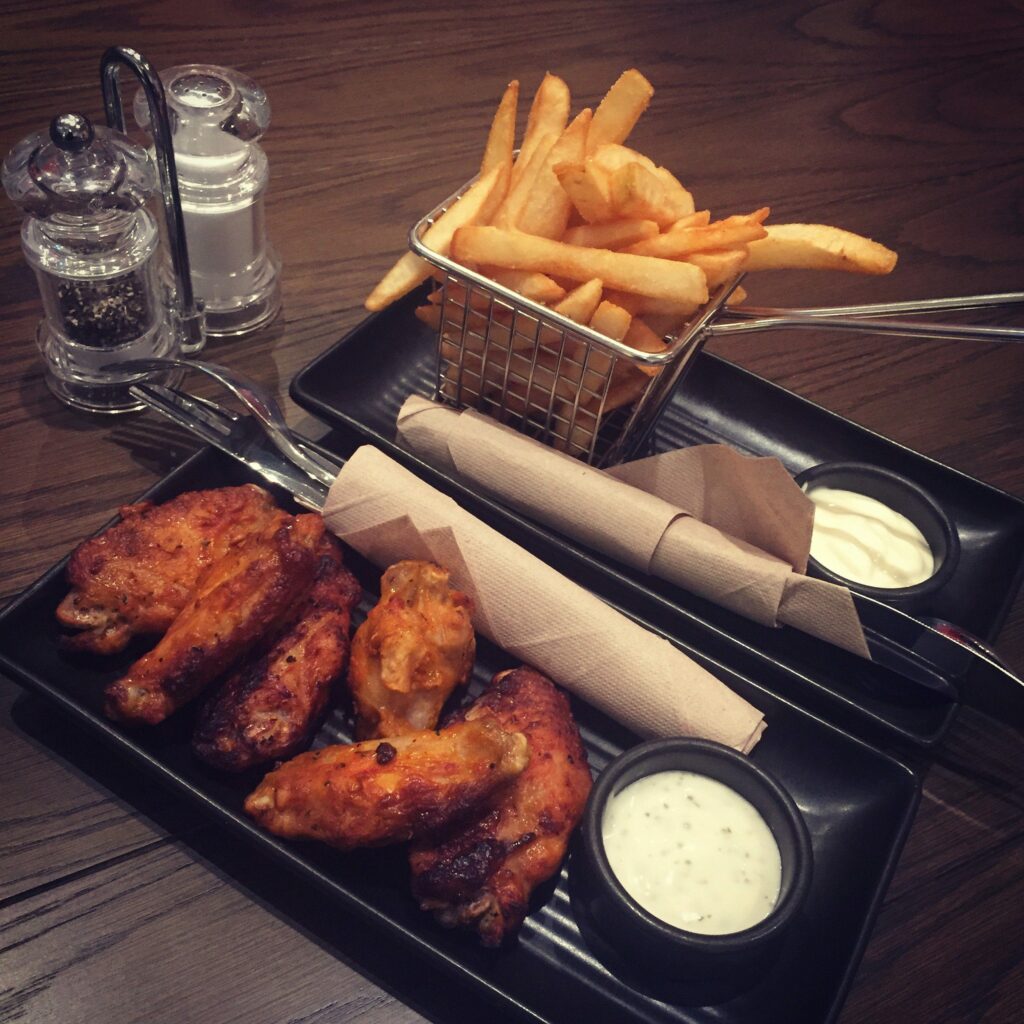 When I go downstairs to the open and airy restaurant for dinner, there's no time wasted on menu perusing, I already know what I'm having (thanks, TV). The buffalo wings come perfectly basted with a smokey barbeque sauce (which promptly ends up over my face). And while I tuck into a hearty beef burger with chips, my companion enjoys a lighter, but no less substantial and tasty, Chilli plum chicken with egg noodles.
When I retire to my room, I sink satisfied into my cosy bed (with the "soft" pillow, in case you were wondering), and drift off into a blissfully comfy sleep.
Upon waking up, the first thing my mind wonders to is food. This is not just because I am obsessed with food (OK it's a little that), but it's because a stay at Holiday Inn Express includes a continental buffet breakfast. Think omelettes, sausages, bacon, fruit, cereal, yoghurts and pastries. No time for brekkie? They've thought of that too, with handy "Grab n' Go" boxes so you can pile up the goodies and eat them on the go (or take a sneaky pastry back to your room for later like I did).
Simplicity at its finest, Holiday Inn Express Brisbane Central is a big success.