Ah winter! On the one hand, we get to wear pretty coats and tights and scarves and revel in the fashion of rugging up. On the other hand, our skin can really suffer if you don't know how to protect it.
After having a chat with my best gals recently, I realised they hadn't changed their skincare regimen when the seasons switched over and they were suffering from the winter skin blues. They lamented not having jumped on it earlier and said they would just have to put up with it now until spring has sprung.
"But it's not too late!" I cried. "There are so many things you can do mid-winter to give your skin the SOS treatment it needs." So I told them all my best skin secrets and favourite products over the best eggs benedict brunch I've ever eaten, and now I am passing the knowledge on to you.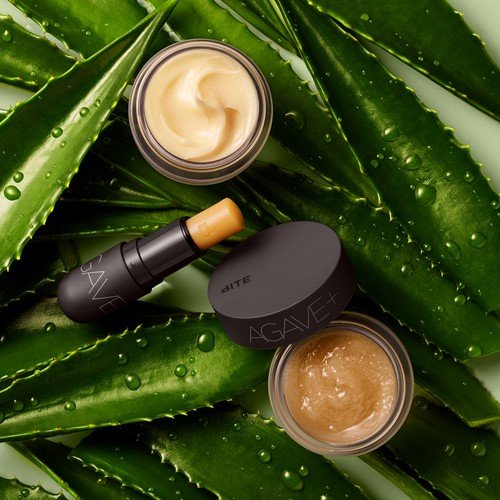 Take care of your lips
One thing I hear over and over in winter is "Omg my lips are so chapped, do you have any lip balm?" Taking care of your lips pre-emptively is important to avoid the dreaded chap, but once you have it, there are things you can do to reverse it.
Make sure your lip balm doesn't contain ingredients that end up making your lips worse: camphor, eucalyptus or menthol. These ingredients dry out lips in the long run, making you use more of the bad product to try to "fix" it. Also, make sure you've got a moisture-rich protective lip balm on your bedside table for nighttime. I love the Laneige Lip Sleeping Mask. It's such a multitasker: think getting rid of dead skin cells, infusing lips with hyaluronic acid and locking in moisture so you wake up with plumped, soft lips.
Once you've gotten the worst of the windburn under control, you can start to be preventative about it. Invest in a good, gentle lip scrub to slough off any dryness that can lead to cracking. I recently got my hands on the BITE Beauty Agave+ Weekly Lip Scrub and I am in LOVE with it. It's super gentle, feels amazing on my lips and is a three in one: cleanses, exfoliates and conditions. Even after my first use, I noticed lipstick glided on like it never does in winter because my lips were smooth and moisturised.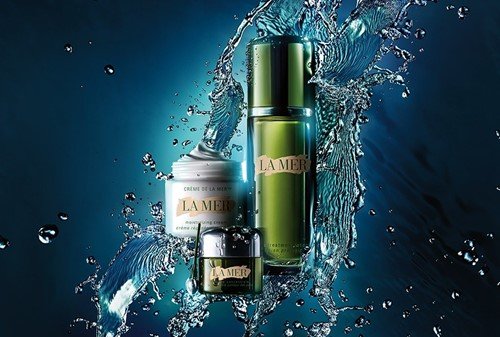 Help your skin take in that moisture (and keep it there)
If you're like me, moisturiser alone isn't enough to ensure my skin doesn't dry out in winter. I need to make sure I layer different ingredients in my regimen that are designed to attract and infuse moisture and keep it there. One of the biggest tips: exfoliate! Dead skin cells stop your products from absorbing properly so you are gonna want to get them out of the way with a good chemical exfoliant. I am a big fan of Drunk Elephant's TLC Framboos Glycolic Night Serum.
Also if you want to get the most out of your products, you might want to add in an essence. These handy products can be used post-wash and exfoliate, but pre anything else in order to prep your skin to absorb the products you put on much better. When I have a few $$$ to spare, I have to admit to being a big fan of the La Mer Treatment Lotion. With a very light gel-like consistency, this luxe product not only sinks in like a dream but ensures every product you put on after it does as well. You can definitely find cheaper essences on the beauty shelves, but I like a bit of luxury when I can; my skin feels so soft after I use it that I almost feel like I don't need moisturiser. (Almost).
Serums can help with hydration
Sure moisturiser puts the moisture in your skin, but you can find serums that will help it stay there. In terms of serums, you want to look for those that prevent moisture loss, or anything with ingredients such as hyaluronic acid that attract moisture. My favourite serum I tried for this story was Jurlique's Moisture Plus Rare Rose Serum because it gave me long-lasting hydration, prevented moisture loss and made my skin glow. Plus it smells darn delightful.
Honourable mention goes to The Ordinary's Marine Hyaluronic serum. This baby isn't as sticky as some hyaluronic acid serums can be, maintaining a refreshing water-like consistency and sinking into the skin well. Better still, it has a super low price point.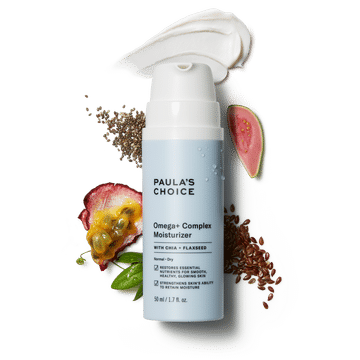 Invest in a nourishing moisturiser
Obviously, no winter routine can be complete without a wonder moisturiser to help the skin stay supple. It's important to know your skin type when it comes to choosing the best one for you. Oily complexion should look for something oil-free, while dry skin types should look for more robust ingredients such as shea butter, lanolin or hyaluronic acid.
Some of my favourite winter skin saviour creams for combination skin include Paula's Choice Omega+ Complex Moisturizer and Aspect Skin's Phytostat 9 cream. The Paula's Choice cream contains a blend of superfood omega fatty acids, replenishing ceramides and antioxidants, all of which work together to strengthen your moisture barrier, soothe stressed-out skin and lock in moisture.
Then there's the Aspect Phytostat 9 cream, which has shea butter, an excellent ingredient for sealing moisture in the skin. It also has the added bonus of antioxidant and pollution protection, something we all should be thinking about these days.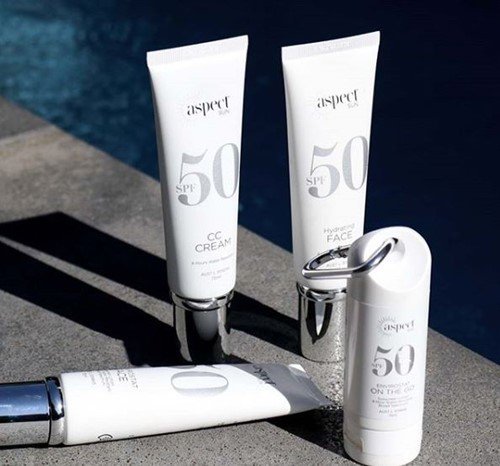 Don't forget the sunscreen
Yes, it's winter, and yes you might be inside more but that doesn't mean you can neglect your sunscreen! The sun is strong and can even get you through windows and via reflection so cream up! And yes, you guessed it, I also have favourite sunscreens. Get yourself a bottle of Aspect Skin's Envirostat Face SPF 50 for excellent broad-spectrum protection. It has UVA and UVB protection, and is water-resistant but still sinks into the skin nicely so there's no ghost face happening. Extra ingredients such as vitamin E help moisturise while it protects, and aloe vera cools and soothes. I also like Mecca's To Save Face sunscreen because it smells divine and does the job right.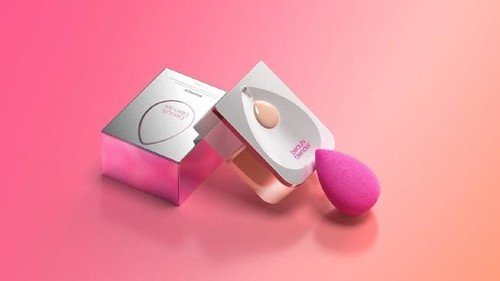 Pick a good winter foundation
When it comes to winter, makeup trends drift away from dewy and towards a more velvety matte style. But when you're searching for the matte finish, make sure the foundation formula has ingredients that will add moisture rather than dry you out. Winter is tough enough on the skin without having your daily foundation adding to the problem. I did a lot of digging and a lot of testing, and for a brilliant, matte foundation with a velvety finish, look no further than BeautyBlender's Bounce Liquid Whip Longwear Foundation.
I tried a few different foundations for this story before I settled on this one, and it was strides ahead. It has a finish that's described as velveteen by the marketing and I'd have to agree, it's matte but in a way that feels soft. The best part is the addition of hyaluronic acid, known for its moisture-retaining properties; think skin that is soft, supple and prepped for makeup. It's like a foundation and serum in one, keeping your skin in tip-top shape. It also contains white birch extract, a great skin brightening agent.