Look, let's not sugar coat it: the cost of living is biting everyone in the butt right now. But even when I am scrimping for change, there are a few beauty products on my luxury list that I would set aside some cash for. Like Carrie Bradshaw and her famous Vogue quote, sometimes I buy skincare instead of food because I feel it nourishes me more… OK that's totally not true, but I WILL sometimes go for two minute noodles so I can afford a palette or two.
I've gathered together my fave spendy beauty products that are worth spending a little more on because of their quality. I am not suggesting you go broke to afford these, more that if you do have the cash to splash, you will not regret it.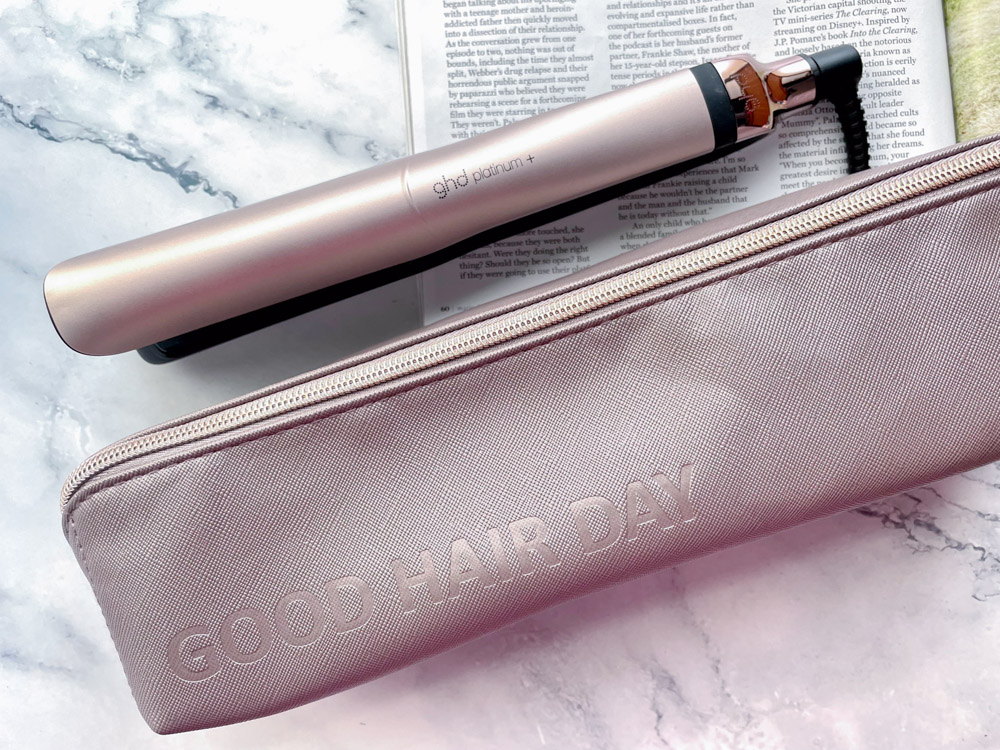 When it comes to quality hair styling products that last FOREVER, ghd has to be top of my list. I still have a hairdryer from ten years ago that's going strong and hasn't skipped a beat. And for a straightener styler, you cannot beat the Platinum Plus Styler. The SMART styler is a real luxury, as it predicts the needs of your hair based on thickness and styling speed, with sensors monitoring heat at 250 times per second to guarantee consistent heat delivery that keeps your hair in top condition. You can choose silky smooth straight styles, or effortlessly sculpted curls or waves with the rounded barrel. Here in a Sun-Kissed Taupe with rose gold accents from their limited edition Sunsthetic Collection, this miracle-worker device comes with a matching heat resistant storage bag. OR choose a device from their Pink Collection, in collaboration with the National Breast Cancer Foundation, and ghd will donate $20 from each product sold in the pink collection to help breast cancer charities around the world. (Available from GHD or retailers such as Mecca).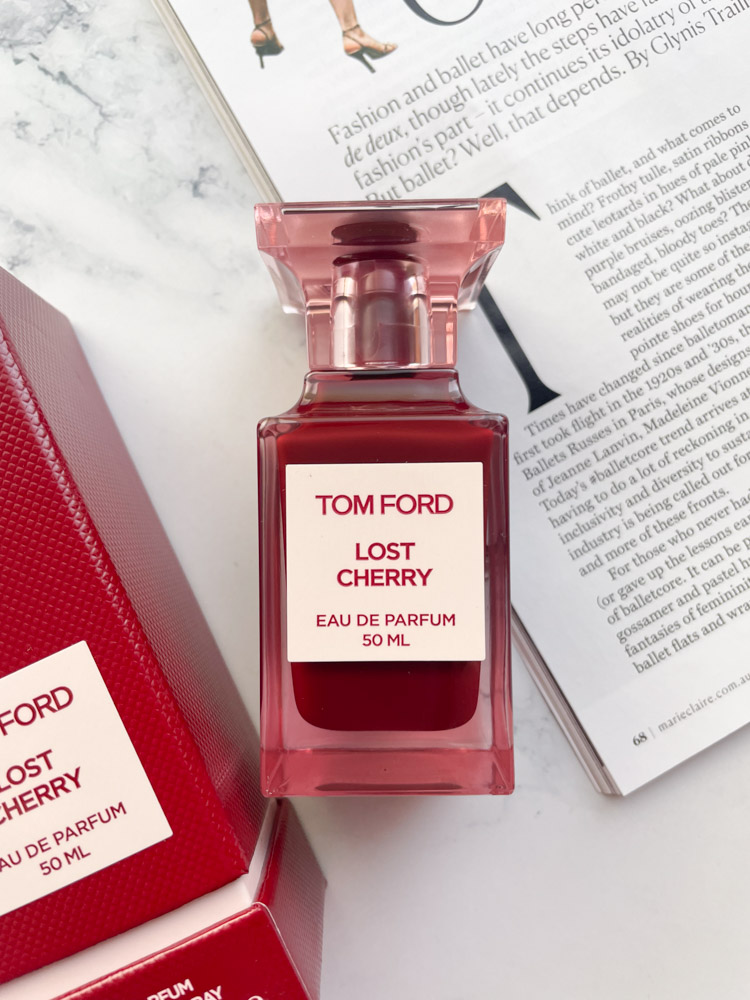 The Top Ford beauty line is known for being at the tippy top of luxury price points. I've added it to this list for a couple of reasons. Firstly, the ingredients in these private blend fragrances are quite often rare and special which means the scents in the Tom Ford range are rather unique. This is ideal if you're looking for a signature scent that will help you stand out from the crowd. The other thing that puts Tom Ford high up there for me is the longevity of the scents. I can pop Lost Cherry on in the morning and still have people smell it later that night at drinks with no reapplication. For me, I love the scent of Lost Cherry with its amber floral fragrance, but there are loads of other intoxicating scents in the range. (Available from retailers including Myer and Mecca.)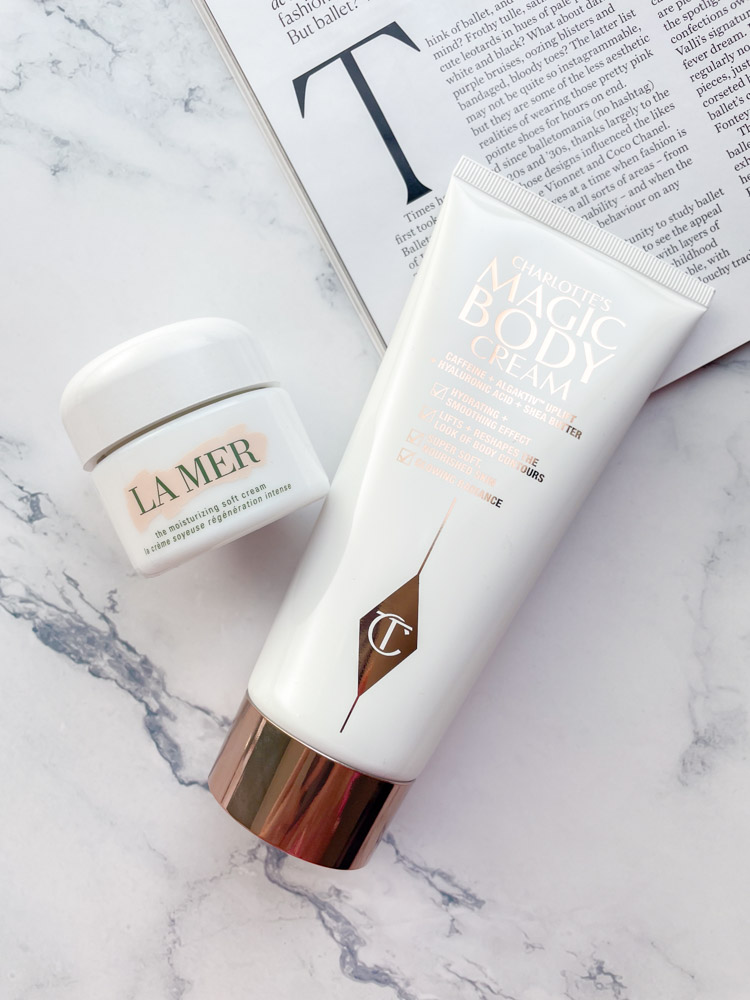 Whenever I need to feel like one of those fabulous ladies who lunch, or a Hollywood celebrity about to walk the red carpet, I reach for my little ceramic jar of La Mer. And honestly, La Mer is the first brand I think of when I think luxury skincare. The formula was created by an aerospace physicist who suffered severe burns after a lab explosion. He used the healing powers of sea kelp to develop an elixir he coined the "miracle broth". It's said to have healed his burns leaving little to no scars. Today, devotees are obsessed with the cream's ability to help the skin's barrier function, nix fine lines, and revitalise the complexion. My skin feels softer and so much bouncier every time I use it. Since it's so expensive I only use it sparingly, saving it for occasions I really need it and can savour not only the cream, but the decadent ritual of applying it. (Available from various retailers.)
Whenever I want to feel decadent, it's time for a head-to-toe moisturiser. And when I want my skin to feel like silk itself, I reach for Charlotte Tilbury's Magic Body Cream. Hydrating and firming, this formula has a caffeine and hyaluronic boost to look in moisture and bring my skin back to life. This one makes the list because again, a little goes a long way. I use CT Magic Body Cream and I feel like my skin stays softer longer than other formulas so I don't have to use it as often. Very luxe! (Available from exclusively from Mecca in Australia.)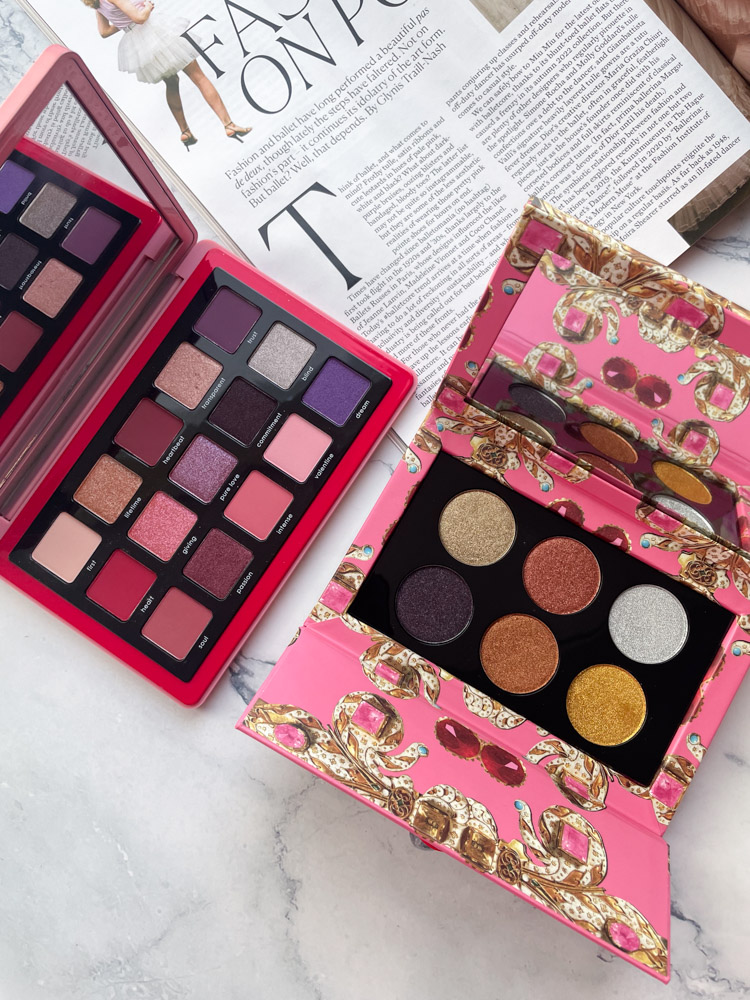 I first became obsessed with Pat McGrath Labs eyeshadow through social media. I thought there was no way the formula would be as pigmented and pretty as it seemed on Instagram. I was wrong—it's somehow even prettier and more pigmented in real life. There's a reason that makeup artists fawn over this iconic luxury brand. The best thing about Pat McGrath is that the shadow formulation is so buttery that it has longevity even when you don't have primer on hand. The pictured palette is the MTHRSHP Opulence Subversive Metamorphosis Eyeshadow Palette for $106 and is exclusive to Sephora.
Rich pressed pigment, and amazing colour stories in each palette are what sets Natasha Denona eyeshadows apart. Forget needing to build and build with this formula—less is more and a little goes a long loooooong way. If you're looking for incredible shimmers and mattes, with colours that make sense together in a palette, that pop from the first swipe… oh hey, Natasha. The palette pictured is the Love Palette and is $100 from Sephora.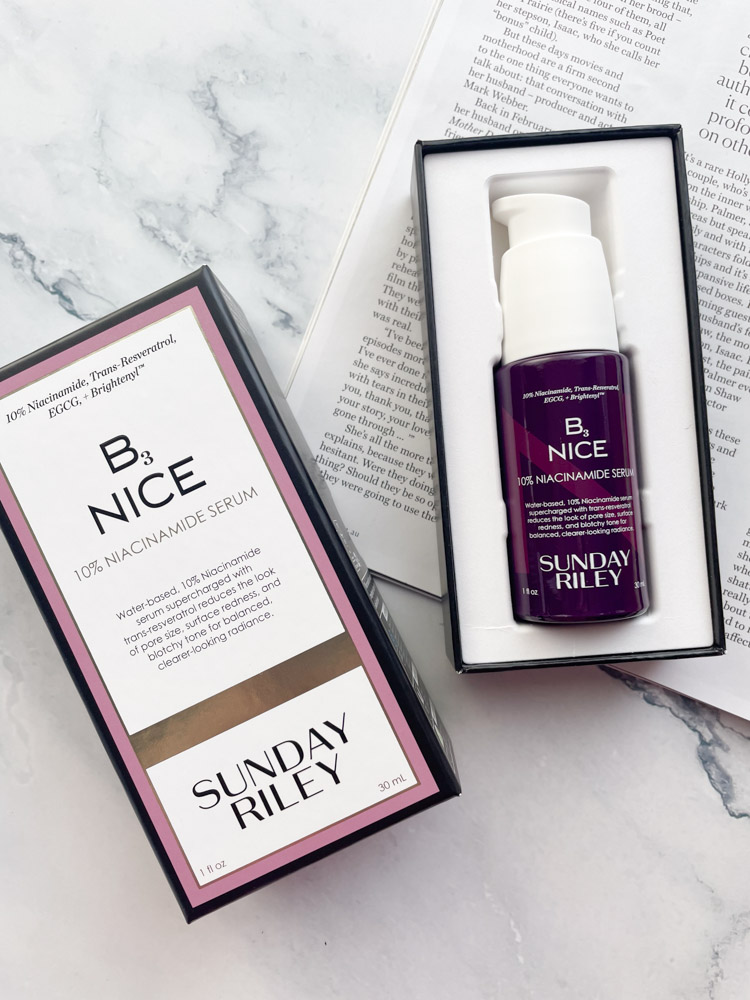 Another serum I would 100 per cent add to this worth your dollars list is Sunday Riley's new B3 Nice Serum. EVERYONE should have a good niacinamide in their skincare regimen. Why? Well it helps minimise pore appearance, helps fade post pimple spots and helps get rid of redness while evening out skin tone and retaining moisture. Basically it's a miracle worker. This formulation has 10 per cent niacinamide which is a great amount for results. It also has trans-resveratrol, an antioxidant that neutralises free radicals and helps the niacinamide to do t's brightening best. It also has EGCG which is a green tea extract said to fight the look of aging caused by pollution. It sinks into my skin SO easily and is a great post cleanse first step. (Available from Mecca in Australia).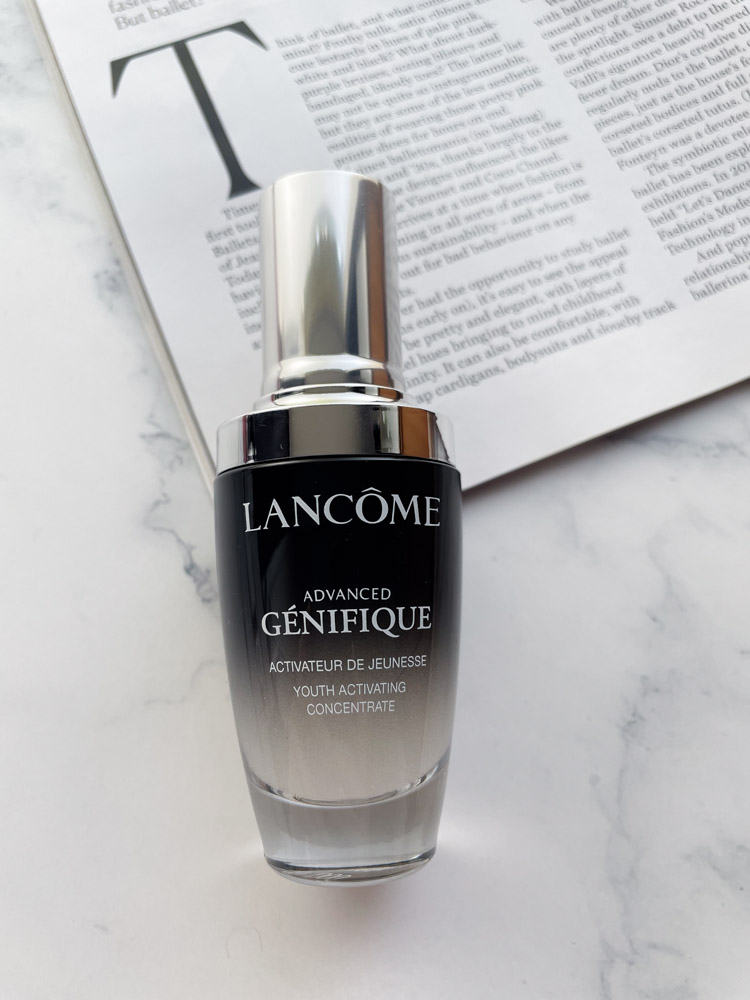 This serum has developed somewhat of a cult following thanks to its reputation of giving users a lit-from-within glow. The other thing that people love about it is that it's so easy to add into your routine: use it AM and PM if you like, goes with most moisturisers and is packed full of ingredients to help repair your skin microbiome. It's lightweight, absorbs fast and full of probiotics, hyaluronic acid and vitamin C. It helps skin vitality, fine lines, uneven tone and loss of firmness. If you are bamboozled by serums and want a do-all-the-things serum, then add this to your list.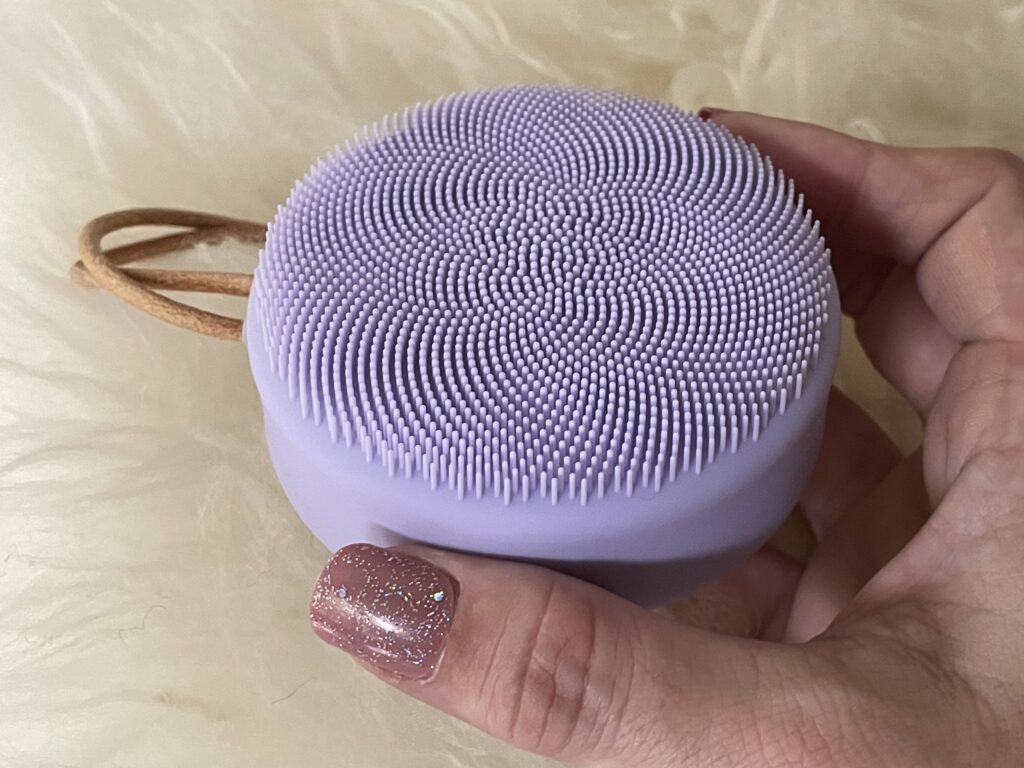 FOREO Luna cleansing devices, from $219 for Luna 4 Go
Anyone who has read my column before knows that I am beyond obsessed with FOREO. Whenever my skin needs a good cleanse, it's Luna time—both for my face and body. The silicone cleansing devices use pulsations to give my skin a much deeper cleanse and much more thorough exfoliation than I could normally do, while being gentle enough to keep my skin in tip top shape. Plus, each device is like a mini massage, y'know?