Brisbane craft beer and cider lovers will be impressed by the Stones Corner Hotel's new range of tipples on tap. Boasting a wide range of brews from small independent brewers, the Stones Corner Hotel is a great place to go for traditional bar snacks washed down with a glass of something cold and satisfying.

Fans of the James Squire and Stone and Wood names will love the ales on tap while a list of lesser-known and interesting brews are now also available. For the beer lover, Murray's Moon Boy Golden Ale, Monkey's Fist Pale Ale, My Wife's Bitter Steam Ale and much more appear on the drinks list as well as a range of weird and wonderful ciders. Traditionalists will enjoy the classic tastes of the Kelly Brother's Sparkling Cider and the Batlow Cloudy Cider while those looking for something a little bit different should try the Hills Cider Co.'s Apple and Pomegranate Cider or the Brews Brother's Elderflower and Lime Cider. Also from the talented Brews Brothers, the Chilli Ginger Beer on tap is definitely worth sampling. Deliciously refreshing and reminiscent of real old school ginger beer, the brew has a sharp yet pleasant bite.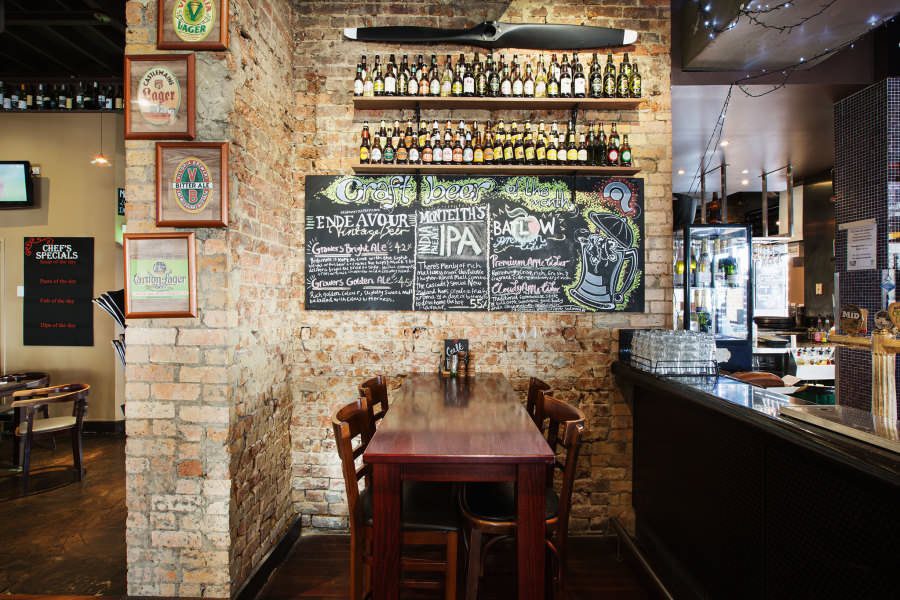 For those not satisfied with a liquid dinner, the Stones Corner Hotel also serves up tasty bar snacks. The Buffalo Wings with either ranch or blue cheese sauce are perfect for those looking for classic pub fare while the Antipasti Plank with its Mediterranean flavours has a touch of refinement. The menu also features handy drink pairing suggestions, keeping its craft brews in mind.

Proudly supporting Australian brewers, The Stones Corner Hotel runs Craft Beer of the Month specials. Allowing craft beer and cider lovers the chance to keep up to date with the industry and to meet those involved in it, the venue hosts meet the Brewer nights each month. To find out more visit their website at www.stonescornerhotel.com.au.

Australia is lucky to have a diverse and prosperous craft beer industry. To support it and sample its quality brews, the Stones Corner Hotel is a relaxed place to catch up with friends over a glass or two.
Latest posts by Emily Russ
(see all)