I know it's only October, but the Christmas beauty products and sets are already starting to hit shelves. Excellent news for those obsessed with hoarding collecting all the limited edition pretties. Here's the hit list of products hitting shelves for October 2017 that you need to complete your stash with (apologies to your wallets… but it's worth it, I promise).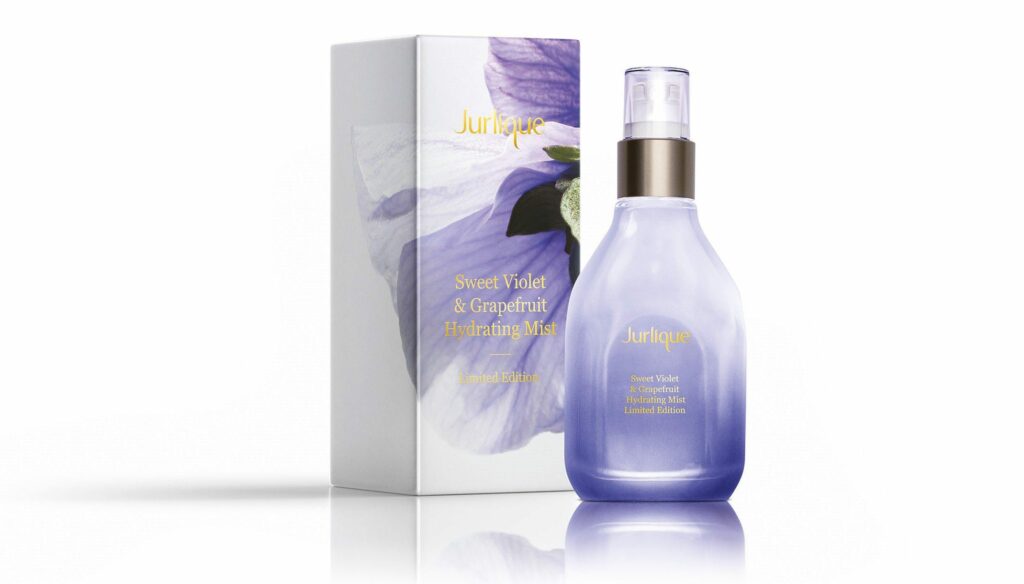 Jurlique Sweet Violet and Grapefruit Hydrating Mist Limited Edition,$49
I never thought I needed a "beauty mist" until I came across Jurlique's stunning Rosewater Balancing Mist. Sweet smelling, uber refreshing and pretty darn moisturising. Every time they bring out a new scent, you can bet I am going to put it on the list. The violet and grapefruit combo is a knockout for spring and summer, smelling just the right amount of sweet and sassy for the warmer months. But it's not just a pretty scent, it's also stuffed with antioxidants to improve moisture levels and calm the senses.

Cucumber Mint Lip Balm, $6.95
While we're on the subject of refreshing stuff for spring, Burt's Bees have a new balm for your kisser! It kind of reminds me of sipping mint julep cocktails in the sun and is the perfect amount of cooling cucumber and tingly mint.
Bobbi Brown Crushed Lip Color Lipstick, $46
It's really hard to pick between a lipstick and a lip balm (#firstworldproblems). On the one hand, COLOUR! And on the other, high pigment lippies leave my lips looking parched. Well forget that, because Bobbi Brown Crushed Lip Color offers the coverage of a lipstick with the feel of a balm; max pigment, max beeswax and vitamins C and E to soften your pucker. Coverage is meant to last all day, so there's an excellent bit of news. Plus, there are 20 shades to pick from!

Estee Lauder X Victoria Beckham Highlighter, $110
This whole collection is very faaaaashion dahling, but I'm drawn to the highlighter. The Victoria Beckham Highlighter is perfect to give you those VB cheekbones that could cut glass. Start practicing your high-end fashion expressionless face for optimum results.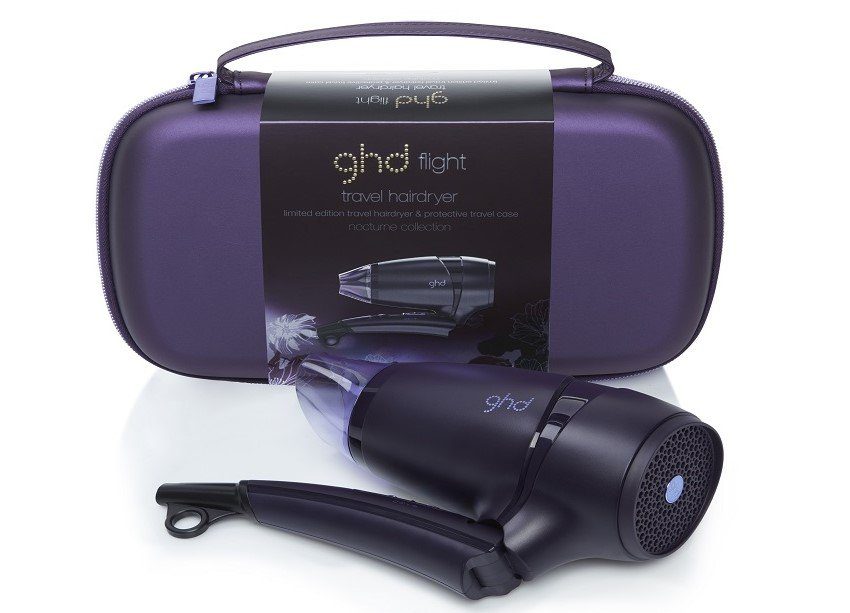 ghd nocturne collection flight travel hairdryer, $99
There's a good chance I picked this one because I am about to jet off to Europe for three weeks. I have a bunch of hair and the cruddy hairdryers that come in hotel rooms rarely have enough power to dry my ridiculous mane. But this ghd product is said to be super powerful in a compact package (kind of like me).

Sally Hansen Complete Salon Manicure – Spring Collection, $14.95
New collection alert! I love spring nail colour releases because … well because I am a nail polish hoarder but shhhh. This new range from Sally Hansen contains six shades, including Marrakeshed from a Rose (soft pale blush), Tell My Fuchsia (deep magenta), Moroccan Roll (rich cherry red), Tangine Supreme (burnt orange-tinted red), Lan-turn Up (molten metallic chrome) and Magic Carpet Ride (light blue cream). I also find Sally Hansen to be one of the most chip-resistant brands of nail polish on the market.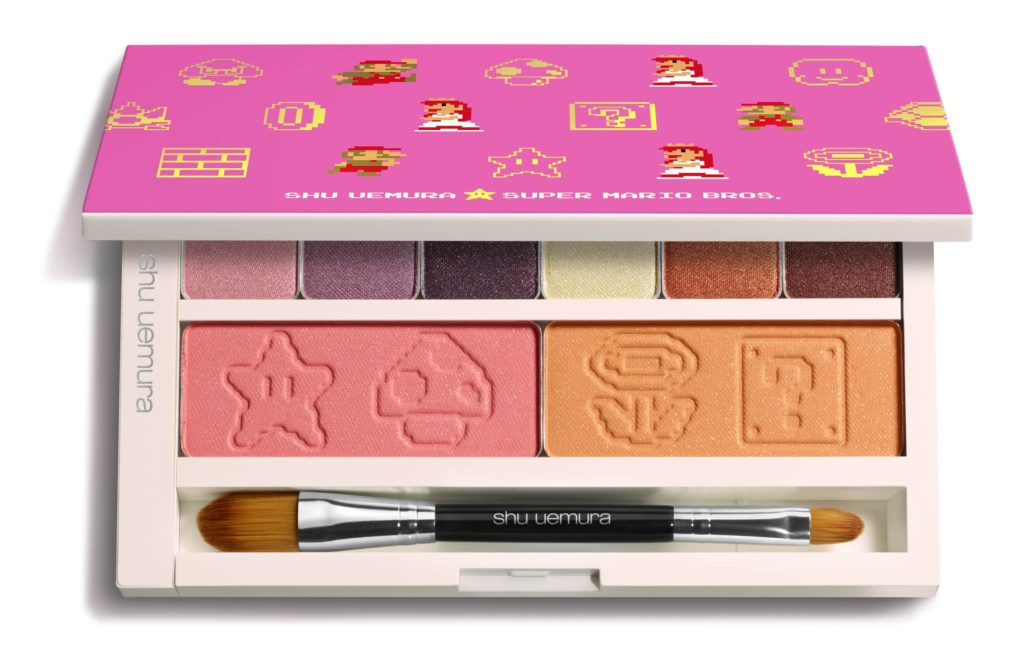 Shu Uemura Super Mario Bros Peach's Eye and Cheek Palette, $118
It's a me, Mario, and I'm ON YOUR FRICKING MAKEUP! Gamer girls unite. Shu Uemura now has a collection that's ALL about Super Mario Bros (don't even get me started on the brush set). The Peach's Eye and Cheek Palette is a face palette that contains six pressed eyeshadows and two Glow On shades in on-point peachy and pinky colours but covered in Mario awesomeness. It's released at the end of October and you're welcome.

L'Oréal Paris Infallible Lip Paint, $19.95
I've always had a soft spot for L'Oreal and their infallible lip delights. Super high pigmented, this lippie is for those who like it bold, bold and bold. Best part is, you can choose if you want a matte finish or high gloss.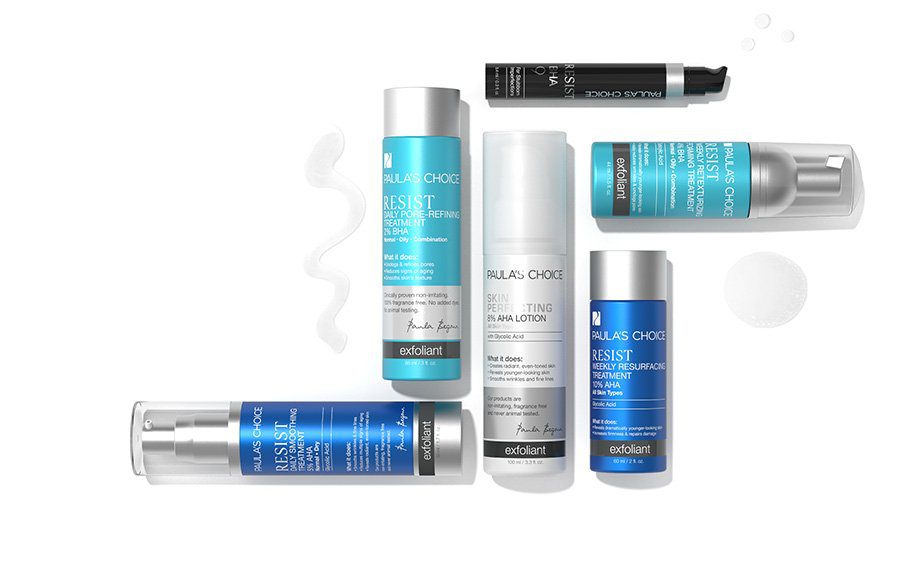 Paula's Choice RESIST Advanced Pore-Refining Treatment 4% BHA, $46
If you're still exfoliating your face with microbeads, then stop! You need to get onto chemical exfoliants and stop causing micro-tears in your poor skin. Paula's Choice RESIST Advanced Pore-Refining Treatment 4% BHA is an exfoliant that improves the appearance of skin texture, pore size and imperfections, as well as helping to prevent signs of sun damage and ageing. The formula is full of antioxidant goodness such as green tea, chamomile, pomegranate, black elderberry and grape seed extract to protect the skin against environmental stressors. It is lightweight, fast absorbing and can be layered within an existing skincare routine.