From James Brown, to Woodstock, Donny Hathaway, and The Who, some of history's greatest records were live. The Teskey Brothers joined the club with their latest album, Live At The Forum, debuting at #1 on the ARIA Album chart– the first time a live album by an Australian band has gotten to #1 since 1992's AC/DC Live!
The album showcases their sold-out-four-night show in Melbourne last November and includes tracks from the band's two critically acclaimed albums, Run Home Slow and Half Mile Harvest, along with a cover of John Lennon's Jealous Guy.
Alongside the album, the band also released a 'Stay Home Slow' virtual tour, a 16-minute behind-the scenes documentary of the recording process, interviews with band members, and live performances from The Forum. It's a way for fans to still feel like they're part of a live concert, especially while the live music scene has been temporarily put on hold.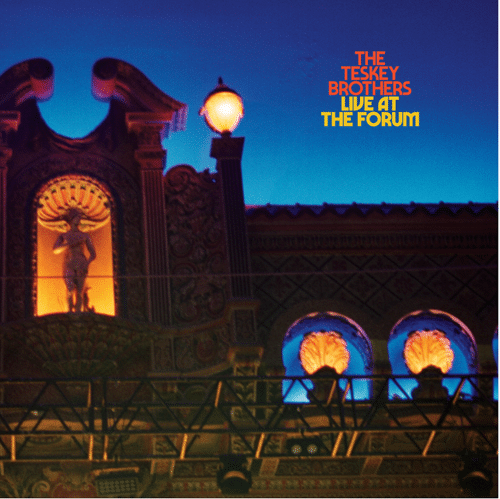 Live At The Forum follows on last year's incredible success for The Teskey Brothers with their previous album, Run Home Slow. After getting interest from fans and critics across the globe, it earned the band three ARIA awards, four Victoria Music Awards and a Grammy nomination for Best Engineered Album, Non- Classical.
At the rate Live At The Forum is going, it looks like 2020 will be another hugely successful year for the band and Australia couldn't be prouder!
If you're missing gigs (like us), check out their documentary here and dream of the day you could be someone in that crowd.