'Tis the season, and that means it's time to wrap gifts under the tree for your loved ones (or yourself!) We've gathered together the very best in beauty gifts this Christmas, whether you're wanting to splash out on a little luxury or spend a bit less on stocking stuffers, we have you covered with gifts at every price point.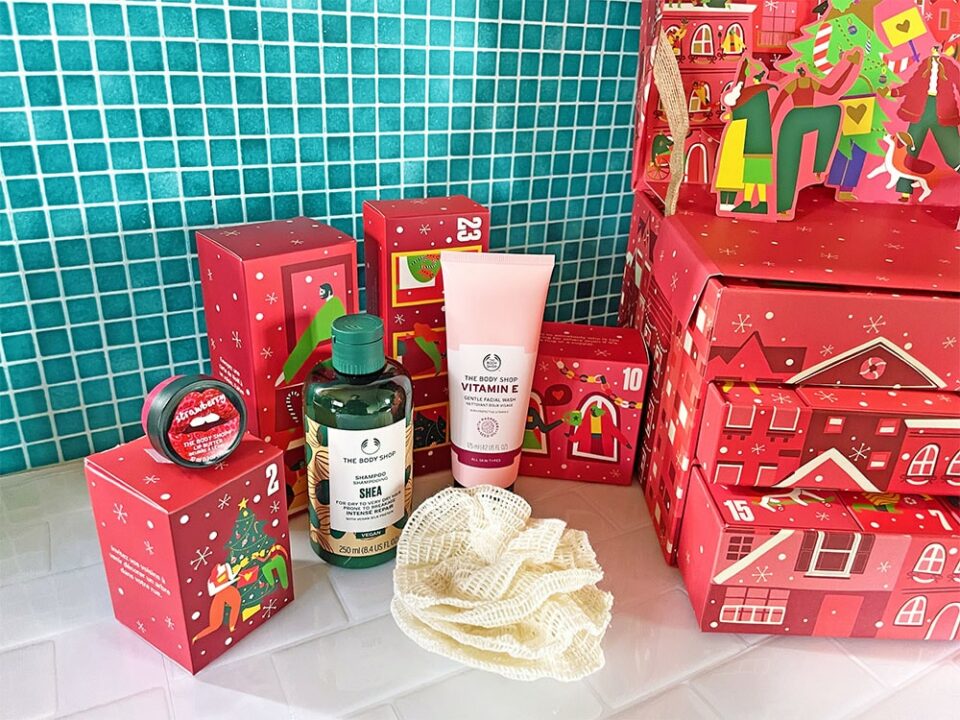 Since we kick off December with an advent calendar, I'm going to kick off this list with one as well! The Body Shop consistently produces some of my favourite advent calendars, full of goodies and looking stylish as hell in a decorative box, complete with pop-up festive display. It's packed full of cult favourite Body Shop products, and there's three different sizes for all price points.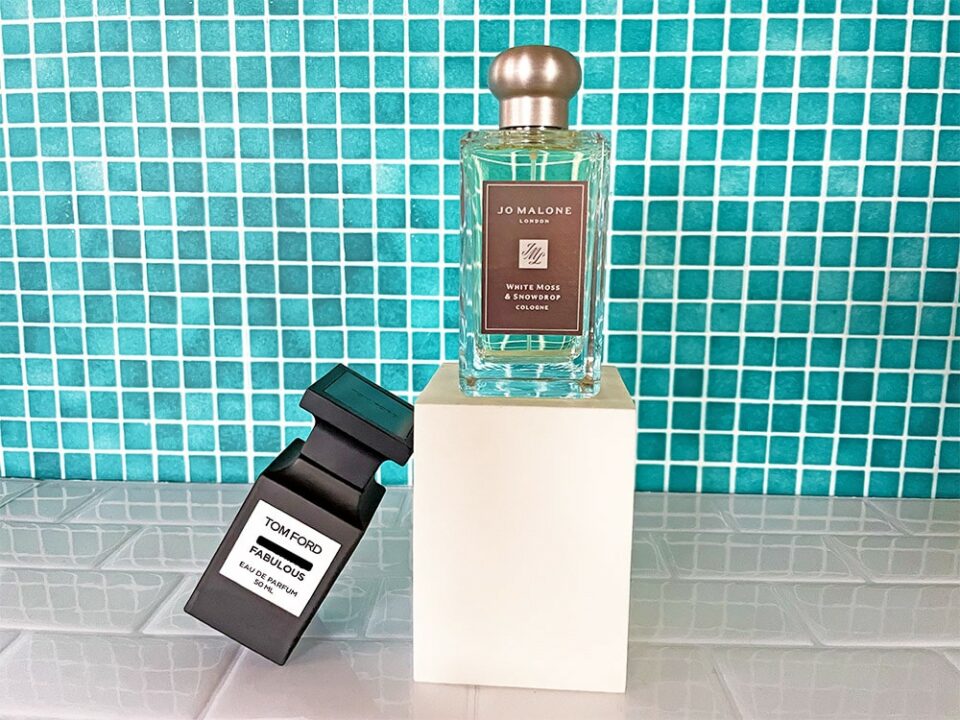 And if you really want your loved one to feel like a queen and you've got cash to splash, how can you go past Tom Ford's sumptuous scent F—ing Fabulous. Not only does this smell like what I imagine heaven would smell like, the vanity-worthy bottle is a nice reminder of just how excellent its owner is.
When it comes to luxury, I reckon the most wonderful time of the year is when Jo Malone London releases their limited edition Christmas scents and gift sets. This year I am obsessed with their While Moss and Snowdrop Cologne. "Snowdrop petals peeking through powdery snow. Greeting forest-fresh moss, iridescent under winter sunlight. A warm touch of golden amber, topped with a luminous burst of cardamom."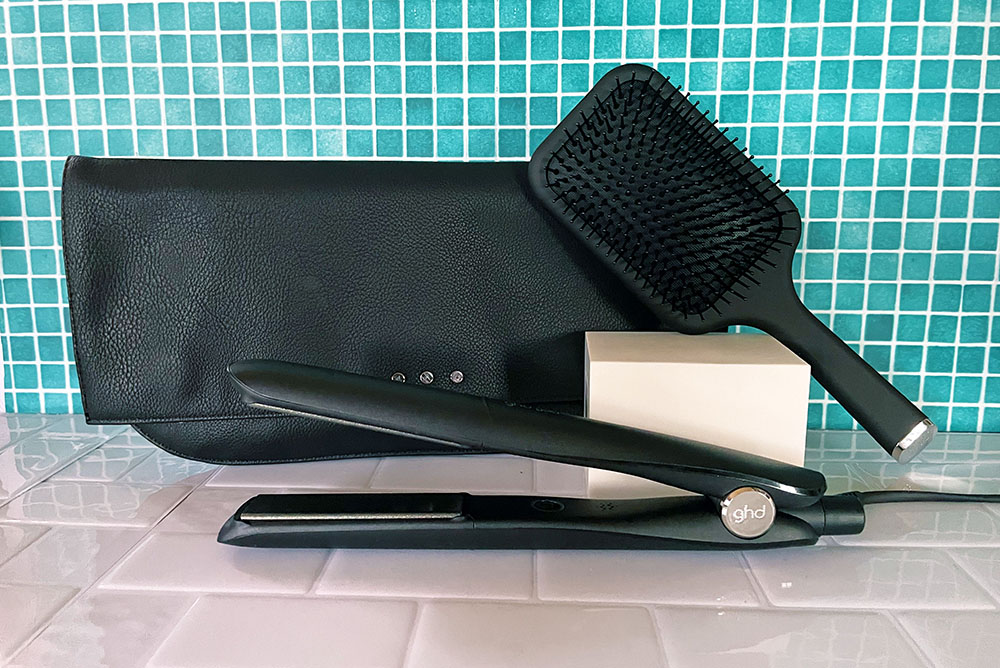 If you want to give the gift of the gold standard in hair styling tools, look no further than GHD. This luxe set includes the ghd gold, a deluxe paddle brush and a heat resistant stylish black bag. Guaranteed to make the recipient ooh and ahh.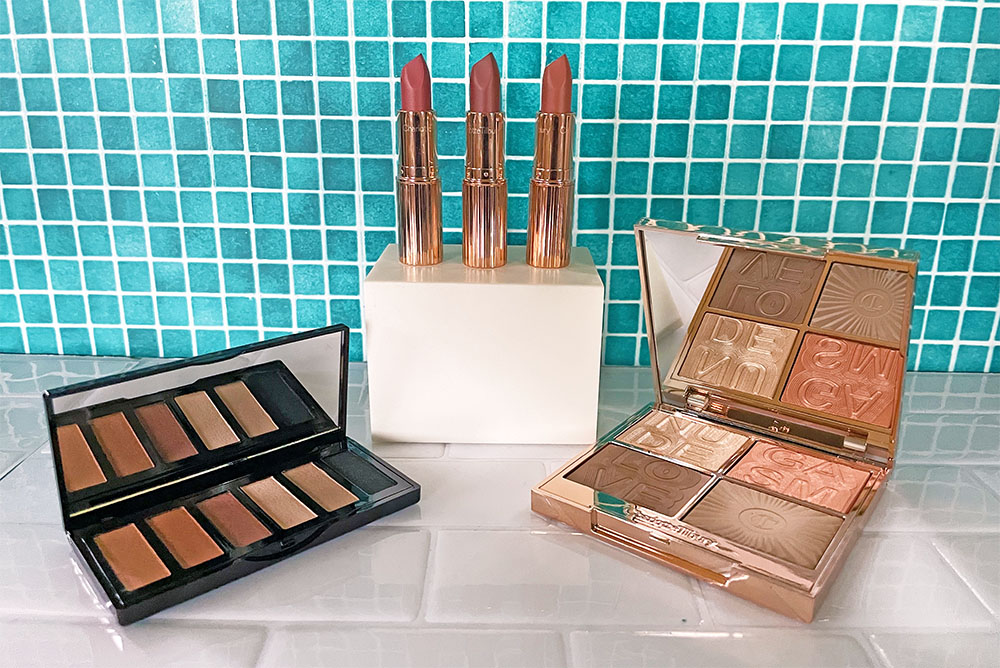 These are the only nudes I will accept this Christmas season. The pigment payoff on these Charlotte Tilbury limited edition makeup offerings is outstanding, and the nude colour story is perfect for everyday wear and use. Not to mention these nude lipsticks, perfect for a subtle colour boost to your pout.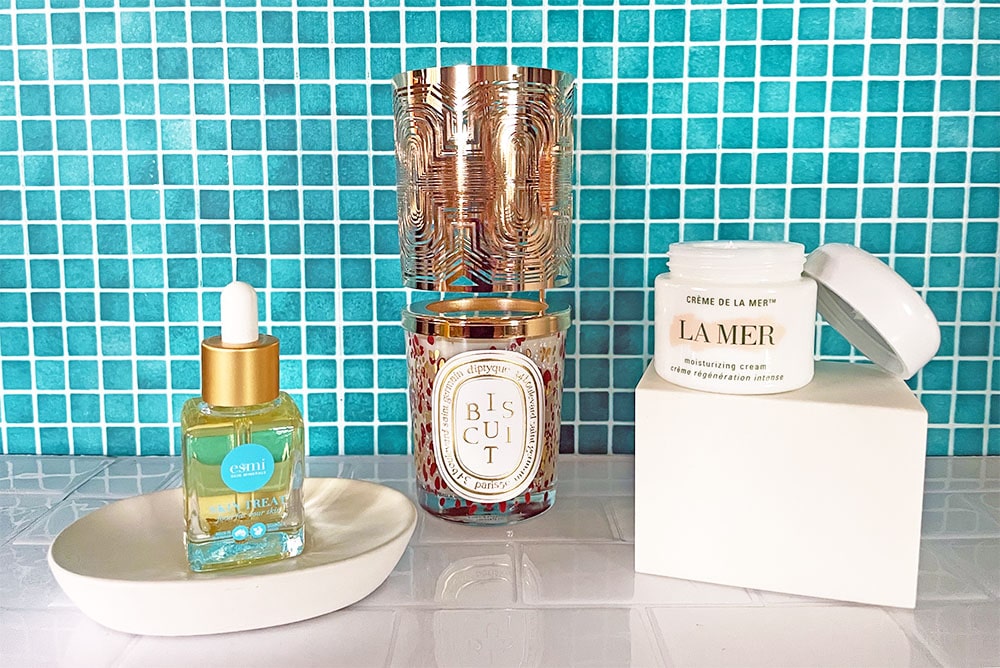 What's more extravagant than giving someone gifts with ACTUAL GOLD in them? This skincare hero oil from Esmi features flecks of 24k gold, said to improve elasticity, boost blood circulation for a glowing complexion and increase firmness to smooth fine lines and wrinkles. And it makes your skin feel oh-so-smooth and bouncy.
It's beginning to smell a lot like Christmas with this highly scented luxury candle offering from Diptyque. Think fresh, warm spiced gingerbread baking in the oven as holiday music plays in the background. Bliss! These candles are highly scented so a tiny candle goes a long long way. An for a real festive flair, pair it with Diptyque's Basile Lantern accessory, gilded to the hilt with cutouts insipired by the iconic Basile motif, this accessory rotates when the candle is lit, creating a delightful light and shadow cosy atmosphere all around.
Match your loved ones refined beauty taste by giving them a jar of the iconic Crème De La Mer from La Mer. Featuring their patented Miracle Broth, this luxury cream helps brighten skin, reduce wrinkles and provides intense healing hydration. Plus, I can tell you from experience that I feel like an absolutely queen whenever I pull out the delicate ceramic jar and start applying this dream cream.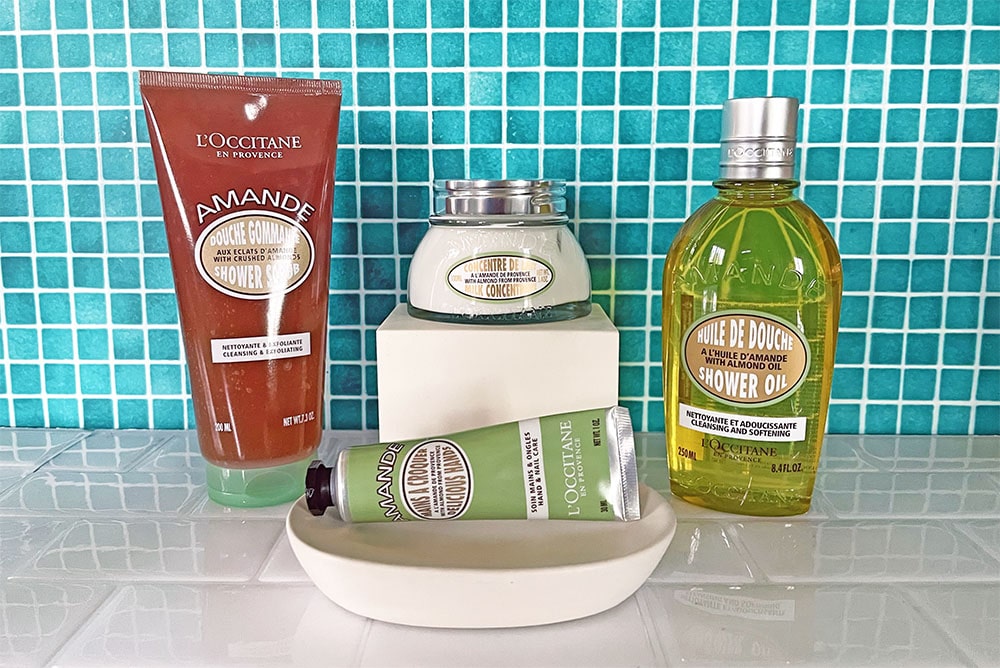 When it comes to gifts, L'Occitane always brings the goods, featuring some of my favourite product pairings all in stunning gift boxes of different pretty designs. This year I am all about the Almond collection, thanks to the nourishing oil, and this set featuring the Shower Oil, Shower Scrub, Almond Milk Concentrate and Delicious Hands Hand Cream would be the perfect gift.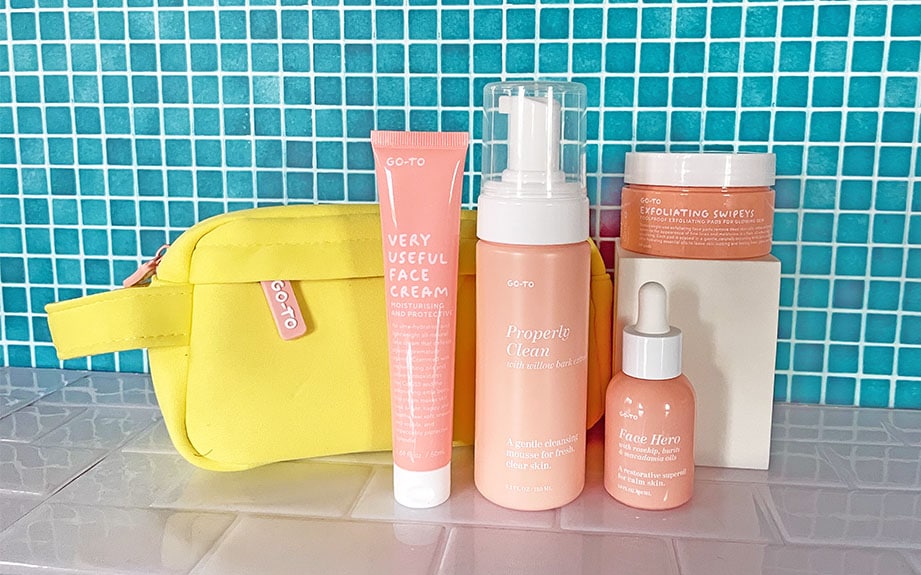 If you needed more proof that Zoe Foster-Blake's Go-To Skincare really is all that, you just need to look at this year's value packed gifts on offer. Elegant simplicity are the words I use to describe this brand because it does all the things you want your routine to do, without being confusing or having product names you can't even pronounce. The Reset Your Skin Kit is the perfect all in one gift for someone who wants the ultimate skincare routine that's easy as. Or if you want a less expensive option, I'd direct your attention to the Body Party, featuring a body wash and moituriser combo.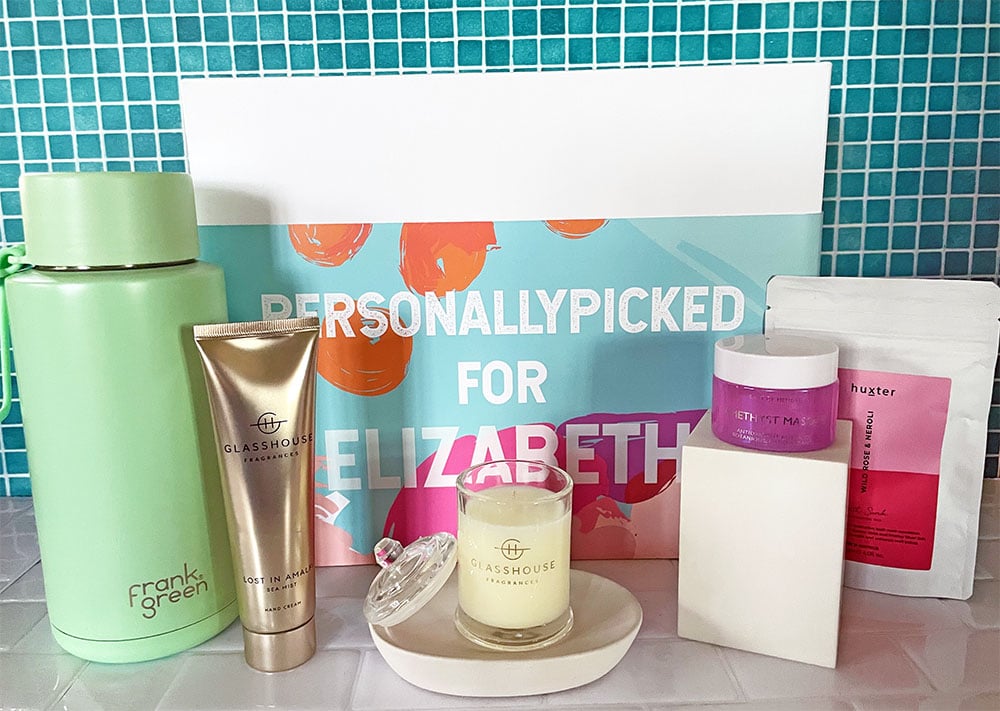 Can't make up your mind on just one present but still want to show you care? Create your own unique gift box with PersonallyPicked. This gift box company features only the cutest and most thoughtful products to add to a personalised box and create bespoke gifts for your loved one. Create a beauty lover's perfect pamper pack with bath salts, face masks, hand creams and more from PersonallyPicked's collection and pop it under the tree for a truly thoughtful gift.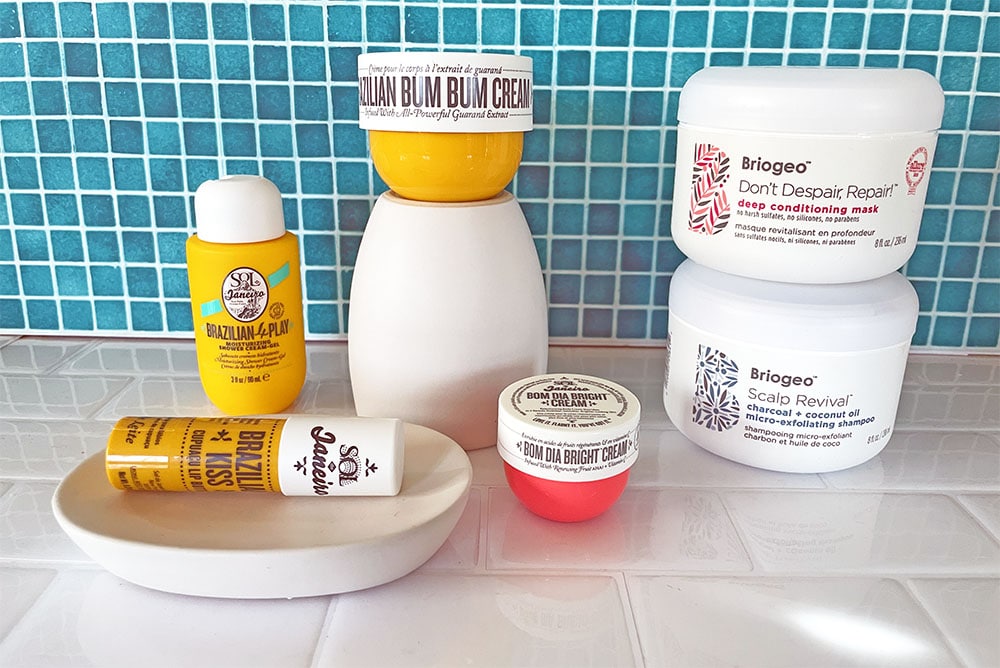 This limited edition set is ideal if you've ever wanted to try any of the Soleil De Janeiro products, because the gang's all here! The iconic Bum Bum Cream is amazing for smoothing and hydrating the body (and it's fun to say, because let's face it, I am 13 years old at heart); the Brazillian 4 Play Moisturising Shower Cream Gel is your in-shower BFF; the Bom Dia Bright Body Cream is heaven when it comes to exfoliation and glow; and the Brazillian Kiss Cupuacu Lip Butter to protect your pout this summer.
Is your loved one more of a hair kind of beauty lover? You can't go wrong with this Briogeo set featuring the cult fave Scalp Revival Shampoo and a Don't Despair Repair! Hair Mask. Give the gift of luscious locks this Christmas.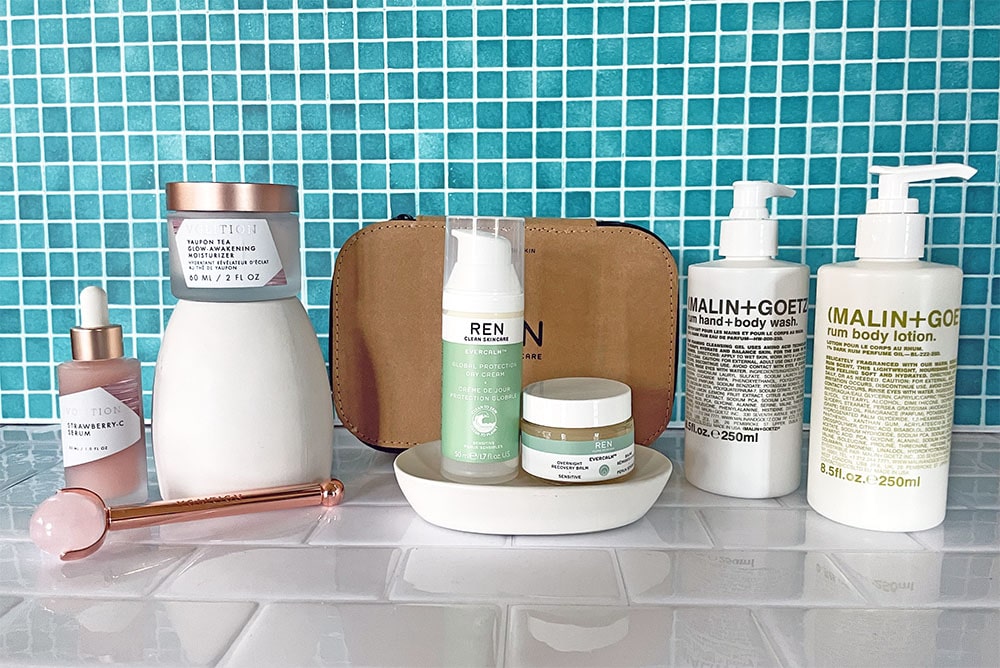 Apart from the fact that I also love the 80s movie that shares the same name, Volition's Pretty In Pink Kit is also a hit when it comes to beauty gifts. It's got a strawberry vitamin C serum, Yaupon Tea Glow-Awakening Moisturizer and the cutest little rose quartz depuffer you ever did see. Plus it's $267 of value for just $10.
Yo ho ho and a bottle of rum… hand and body wash. This duo features Malin + Goetz's signature Rum scent in the form of a body/hand wash and their long lasting Vitamin B5 Body Lotion all in a neat little gift box.
I love it when gift packs come with a little pouch, and this REN offering has a unique paper-look makeup bag to boot. Indulge in the REN Evercalm day to nigt due to restore comfort and hydration in your skin, and bring out a calmer complexion. A great gift for the skincare obsessed.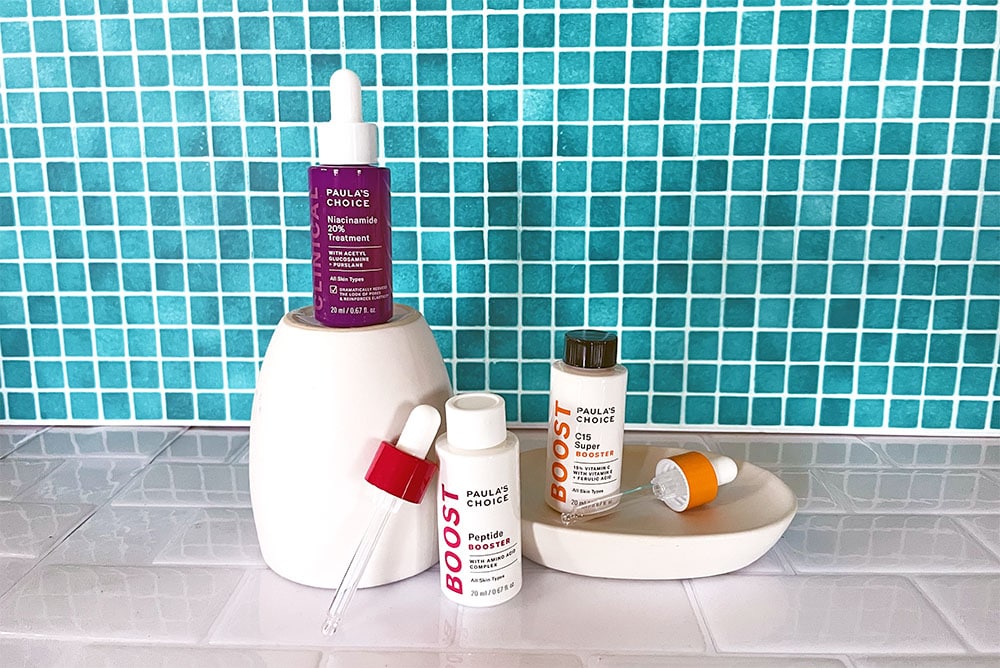 If your gift receiver is all about results when it comes to cosmetic products, then they have Paula's Choice written all over their gift list. Pretty much choose anything from their range, they all work brilliantly and are formulated for max results. Plus the little dropper bottles are super-duper cute.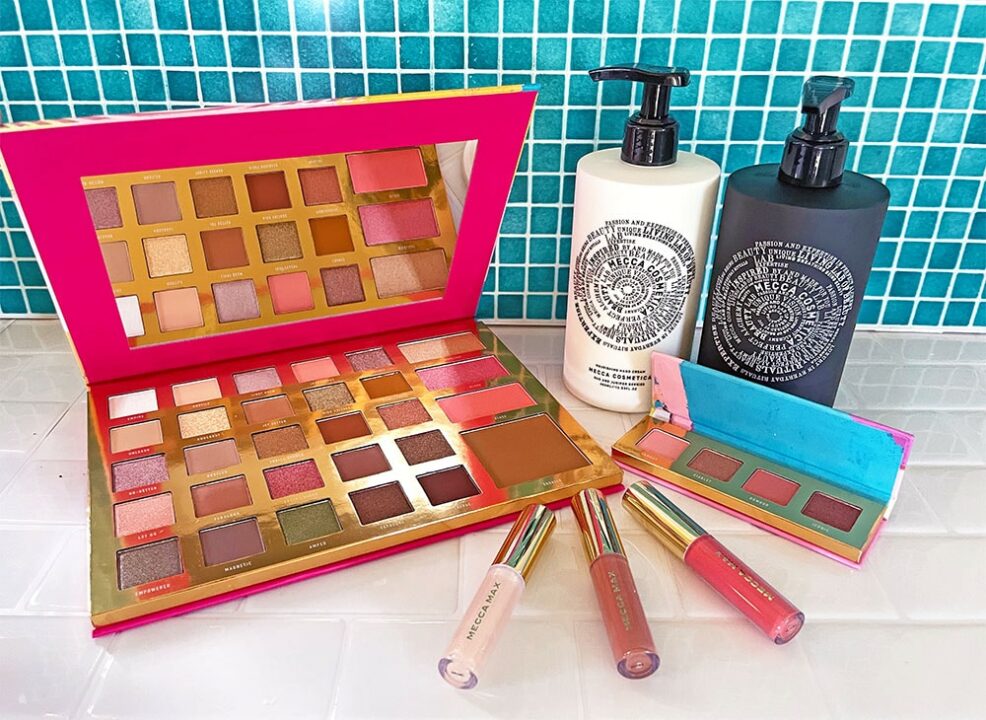 You can always count on Mecca to bring the Christmas spirit, with both their Mecca Max and Mecca Cosmetica ranges. This year, the Mecca Max range has a range of excellent value palettes and top of any beauty lover's list should be the Power Play Full Face Palette, featuring shadows, contour, blush and highlight. Then pair it with the Gloss Gang Mini Gloss Trio for the perfect pout. Or if you're looking for a stocking stuffer, the Eyeshadow Quad's are excellent value at just $12. And look, in a year (or two) full of excess hand washing, you can't go past a deluxe Divine Duo combo of luxe hand wash and lotion from Mecca Cosmetica. Keep your mitts silky smooth (and germ free!) in style!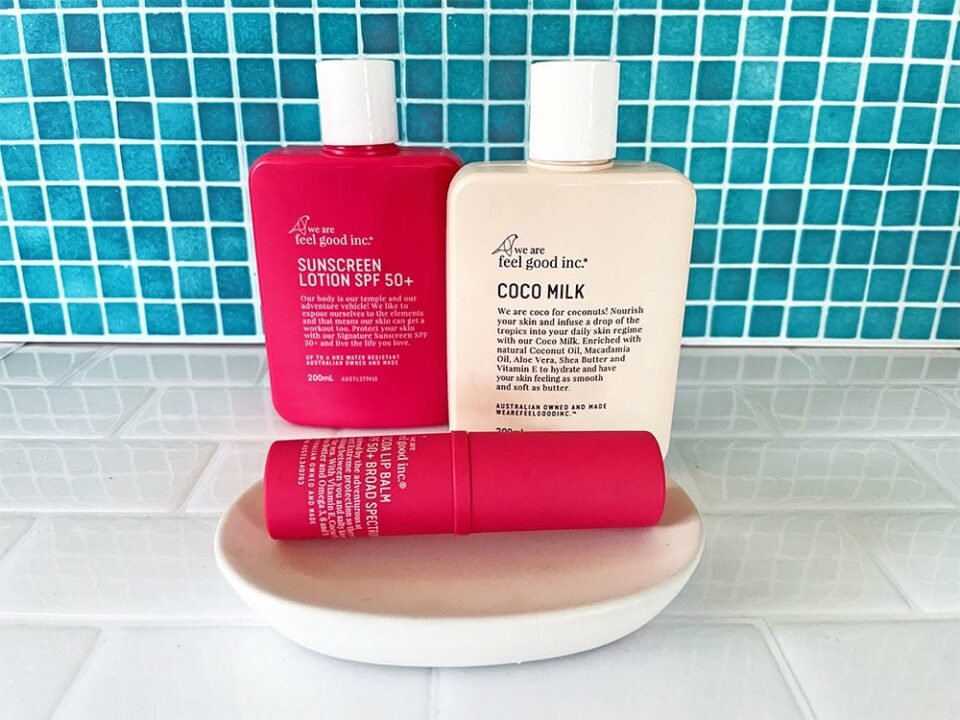 28, 29 & 30. We Are Feel Good Inc. Sunscreen Lotion 50+, $27.95, Coco Milk, $24.95, Cocoa Lip Balm SPF 50+ Broad Spectrum, $19.95
Christmas in Australia means walking in a summer wonderland, and what better gift to help brave the sun Down Under than sun protection. I am loving boutique brand We Are Feel Good Inc's range incljuding their SPF 50+ sunscreen and lip balm. Then top off the day with super moisturising Cocoa Milk. At under $30 each, they make excellent gift ideas.
Lucky L'Occitane gets a second spot on this list because they have gifts at both ends of the price spectrum, so you can get your luxe for a little less. I love this Shea Butter Bauble, (or indeed any of their baubles) as the perfect stocking stuffer or secret Santa gift.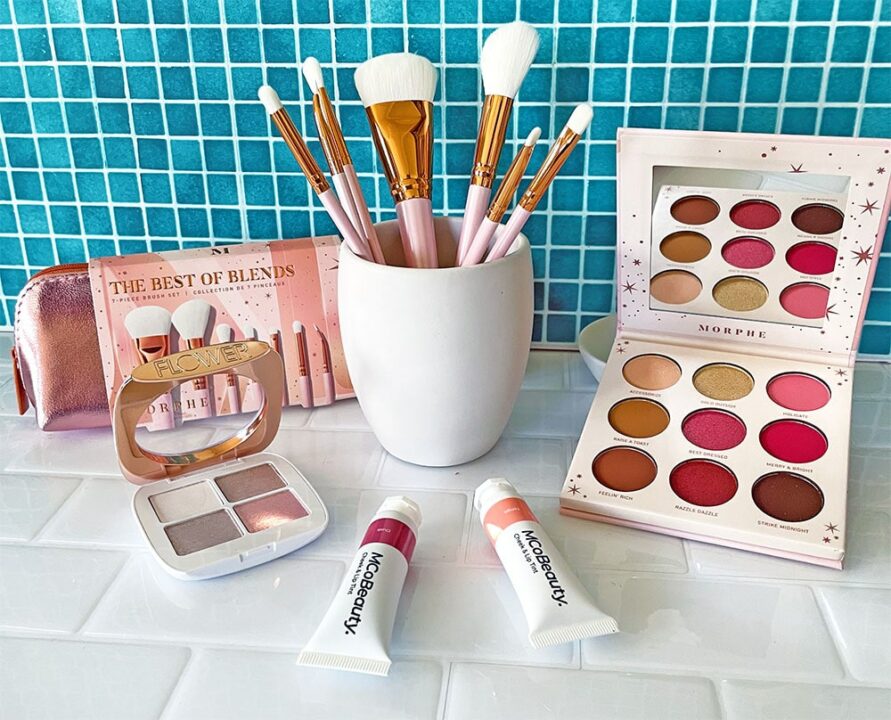 Still need some gifts and need a low price point that delivers super high quality? Then consider these stocking stuffers that are really dressed to impress. Morphe is one of my favourite brands for cost-effective quality, and their latest offering definitely brings the goods. Blend your whole face to perfection with a seven-piece makeup set for just $45. (One brush can cost that sometimes!) Then their cute little nine-pan eyeshadow palettes are also always a great gift, not just at Christmas, especially at the $18 price point.
Drew Barrymore's Flower Beauty is incredible value for money and the packaging is so pretty. So many of the products are dupes for higher end cult hits, and you can't go past one of these cute little quads for under $15 as a stocking stuffer.
And lastly, drop a tenner on these Cheek and Lip Tints from MCoBeauty and you've gifted your loved one with a great twofer. Long-lasting colour with good pigment payoff for your lips and cheeks, this little tube is an excellent addition to any handbag for a quick, ultra-portable touch up during the day.