Isla Noon is breaking into the pop scene in New Zealand and Australia with catchy dance tunes, memorable lyrics and slick videos. After following up her breakthrough track, "Summer in August", with "Talk About Us" in July, her most recent release is the introspective and haunting "I Need to Go Home". The song is all about that time in the night when the party is over. We spoke with Isla about her new single and what the future holds.
Tell us about the inspiration for your new track 'I Need To Go Home'.
My new single 'I Need To Go Home" tells the story of a night out where I get the sinking feeling that I'm the only one that doesn't belong there. I wrote it about times in my life where I'd found myself doing things just because others wanted me to, and the growth I've gone through to realise that trusting my gut is more important, even if it means going my own way. The 'night in the club' metaphor was a lot of fun to play with and allowed me to communicate the urgency of needing to escape somewhere that can feel like an oasis for some and a weird dystopia for others.
The song is about going home, but the music sounds perfect for the dance floor. Would you call yourself an introvert or an extrovert?
The older I get the more obvious it becomes that I'm quite introverted, even though there were a few (exhausting!) years where I was convinced I was an extrovert. I think I just trusted what others perceived of me as a performer which was that I can come across as quite energetic and emotive on stage, but I need a lot of alone time. The "home" I'm talking about in the song is really a metaphorical home, somewhere where I could cultivate a more honest relationship with myself and shed some of those labels I thought I needed in order to justify what I'm comfortable with.
How important is the visual aspect of your music? Who helps you design your videos?
I'm very inspired by visuals when I write music and often have a scene or colour scheme in my head as I'm forming a song idea, so visual content has always aligned really well with that. When it comes to a new music video project, I work with the director on the design from start to finish. I've worked with three directors to date (Mareea Vegas, Swap Gomez and Oshara Ardelean) and all have brought their own creative energy to the projects which I love. When it comes to cover art, I often use pictures I've taken myself and try to align that visual mood with what I had in my head as I was first writing the song.
What's next on the horizon for Isla Noon?
In 2022 I'll be releasing my debut EP which is such a long time coming and hugely exciting for me. I'm also currently rehearsing with my band in preparation for finally playing these songs live! I started releasing music in 2020, which means the three singles I have released have really just lived their lives in an online setting. I'm so looking forward to seeing these songs take on a new life when they come face to face with a live audience.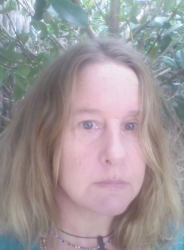 Latest posts by Emma Briggs
(see all)