Snapchat has awarded Brisbane-based animator and art director, Helena Papageorgiou, a global award recognising her talents in Augmented Reality (AR) at a global level. 
Announced at this year's Lens Fest in California, a panel of Snap's AR experts reviewed thousands of Lenses and evaluated creators' contributions to the Snap AR community – naming Brisbane-based Helena among the best of the best at a global level.
Helena was awarded Best in Environmental & Social Good Lens, for her Bleached Sea Lens. She will receive a cash prize of USD$20,000 and further mentorship from the Snapchat community, helping further skyrocket her career in AR at a global level.
We caught up with Helena to find out more.
What exactly is a "Lens", and tell us about your award-winning creation.
Lenses are augmented reality (AR) overlays on live real-world environments as viewed through the Snapchat mobile app. Snap AR enables Creators around the world to revolutionise the way we create, explore, and play. They're also a lot of fun!
The Lens I created is called the Bleached Sea Lens, which won the Best in Environmental and Social Good Lens award at Snap Lens Fest. When users open this Lens, the world around them becomes immersed underwater and they are surrounded by coral. I wanted the AR Lens to show the impact of rising temperatures on coral reefs here in Australia, using the Lens to help raise awareness among Snapchat's global audience.
Snap Lens Fest itself is a global event that highlights the innovation and creativity from the global AR community. It's a super exciting event and award, particularly because 306 million Snapchatters now engage with AR Lenses for an average of more than 6 billion times per day.
How did you get into the field?
I've always been passionate about creating a narrative experience through my art and animation. In 2017, I discovered AR and realised I could enhance my work and bring it to life through AR to make a story even more visual and exciting.
From the Gallery of NSW, Flinders Quarter Art walks in Melbourne and over to the NZ rooftops, I have been developing my animation skills to broaden this communication vehicle. I recently curated events as part of Horizon Festival to work with established visual artists and transform their work into interactive motion experiences using AR. The works were presented across Nambour, collectively forming an interactive art trail.
Currently, I've been creating AR Lenses for Snapchat to help put a new use to the smartphone camera – something which is used by people every day and has a massive reach globally.
Is there a big community of AR Snapchatters in Brisbane?
There are loads of Snapchatters across Australia – around 6 million active daily Snapchat users in Australia to be exact. It's exciting to see people interact with your Lenses, both here at home and all over the world. On the creator side, Snap's Lens Studio tool now has more than 250,000 Lens Creators from more than 200 countries and territories, and Lens Creators have made more than 2.5 million Lenses. There are quite a few creators here in Australia.
How do you think this technology can help improve our future, particularly here in Australia?
Australia is a nation of digital adopters, looking for more efficient ways of living and working. From e-commerce to education, AR can help Australians adopt new ways of doing things, and it's already begun.
For example, AR try-on is a new feature that is being adopted by Australian brands so customers can easily try on clothing and accessories before they make a purchase. This increases efficiency for both parties and reduces returns, which costs retailers and consumers.
Looking into the future of AR, I think it's definitely going to enhance learning capabilities in the workforce and in schools, and even to make instruction manuals for devices obsolete. Imagine if instead of reading a manual for a device, you had access to seeing processes get shown before you in AR, where you can then repeat those actions in front of a camera and get confirmation on whether you've done it correctly.
Using the Bleached Sea Lens as an example, AR can help us visually experience how much damage can be done on marine life over time, as global warming takes a toll. This can help people understand the real-life impact of climate change, bringing an experience that might be far away, to life through AR.
Looking at the next decade, AR will be unlocked across many industries, and Snap is taking millions of people around the world on this journey step by step.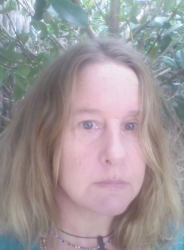 Latest posts by Emma Briggs
(see all)