The Bribie Island Hotel has reopened after a multi-million dollar complete transformation. The new-look Bribie Island Hotel includes a refreshed bistro, a family-friendly beer garden with large lawn games and renovated gaming room.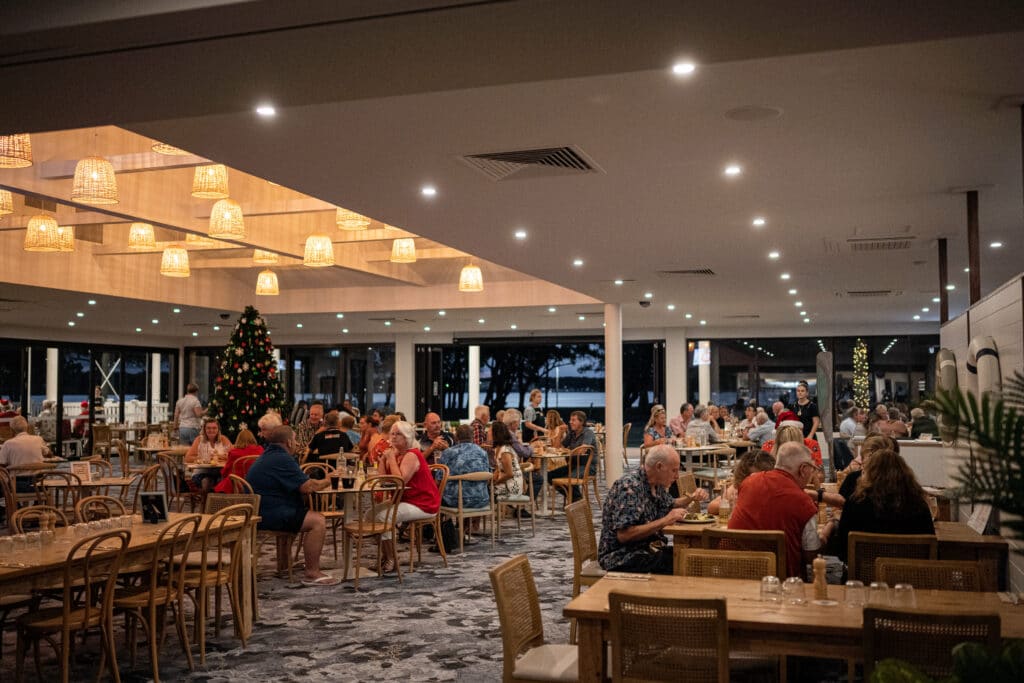 Operator Australian Venue Co. has given the beloved venue a new lease on life, with the renovation celebrating the island's coastal charm while catering to the easy-going Bribie Island community. It's a chilled out atmosphere which perfectly matches the beach views from the front of the restaurant.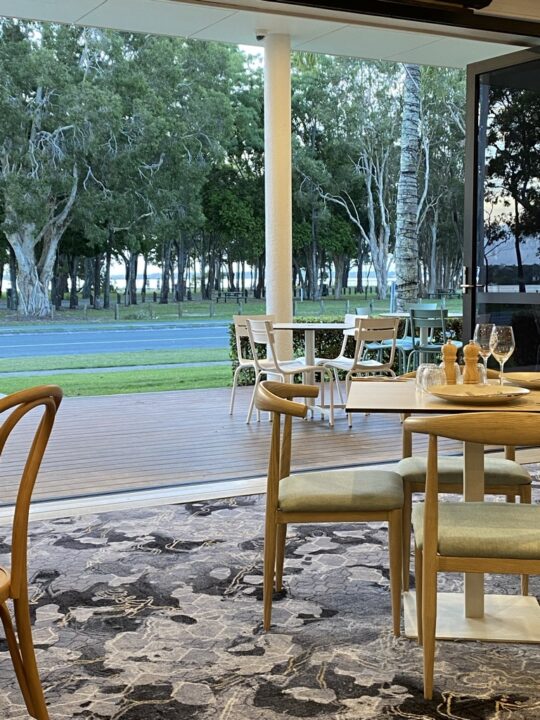 The new food menu by Executive Chef Dylan Kemp offers a balance of high-quality pub classics as well as contemporary options that showcase the best of local produce. Starter dishes include Bacon & Cheese Garlic Bread, Spicy Fried Chicken Tulips with blue cheese mayo, Duck Shanks with Peking sauce, and Woodfired Carrots with hummus.
Mains include bistro dishes such as Pork Scotch with chorizo butter beans and Baked Cauliflower Salad with caramelised onion and caper vinaigrette, alongside perfected pub favourites like the Fishermans Basket, Chicken Schnitzel and a selection of steaks with choices of sauces and toppers such as grilled QLD prawns and salt & pepper squid .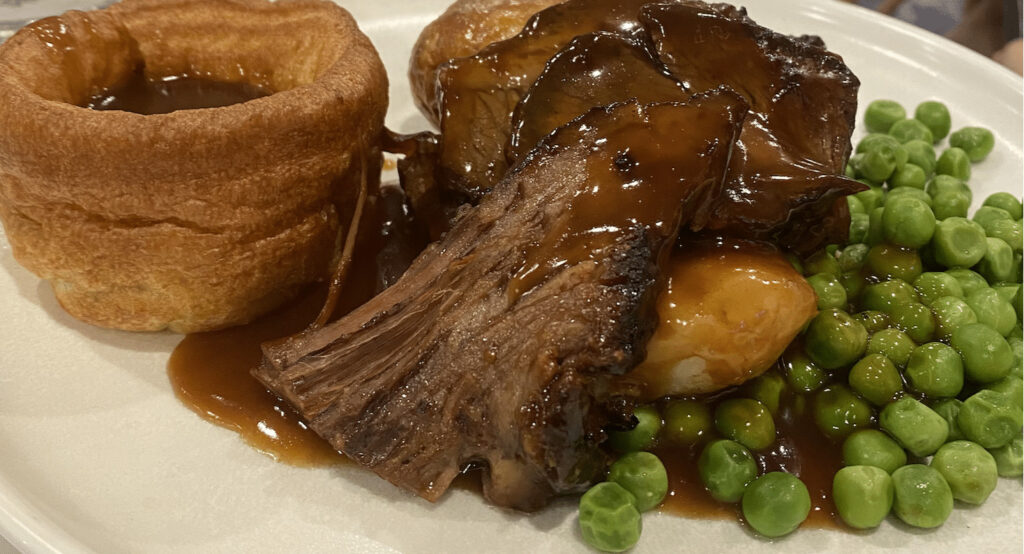 Those looking for something to share can enjoy the brand new woodfired pizza offering, with flavours including Tropical, Chilli QLD Prawn and Teriyaki Cauliflower.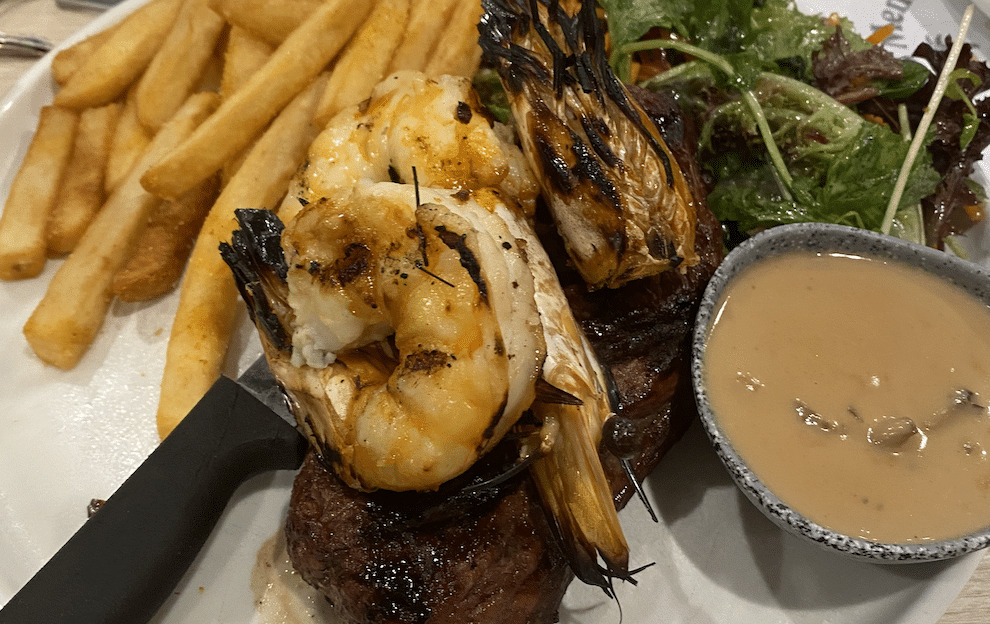 A sweet lineup of desserts are on the menu including Warm Chocolate Brownie with honeycomb and fudge sauce, Sticky Date Pudding with salted caramel and vanilla ice cream, and the indulgent Donut Fries covered in cinnamon sugar, honey and crushed pistachios.
The Bribie Island Hotel is operated by Australian Venue Co. and COO Craig Ellison is thrilled to be re-opening such a historic venue for the Bribie Island community.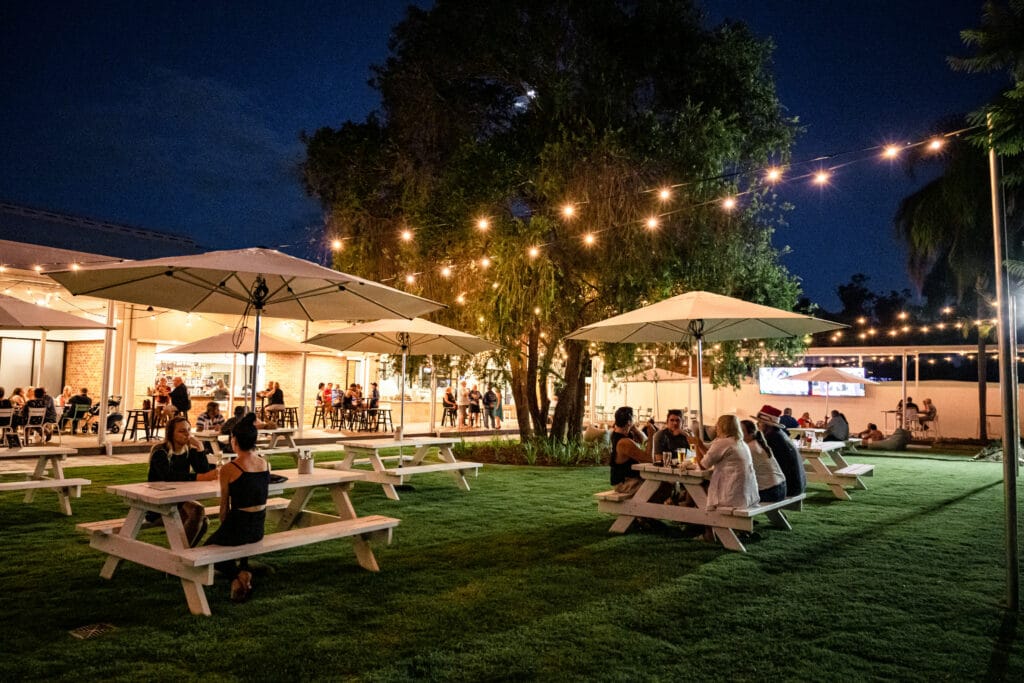 "Bribie Island is a very special place, so we want to reflect that casual island charm in the new pub, while offering our locals the best experience with modern design, new activities and fresh food & drinks menus," he said.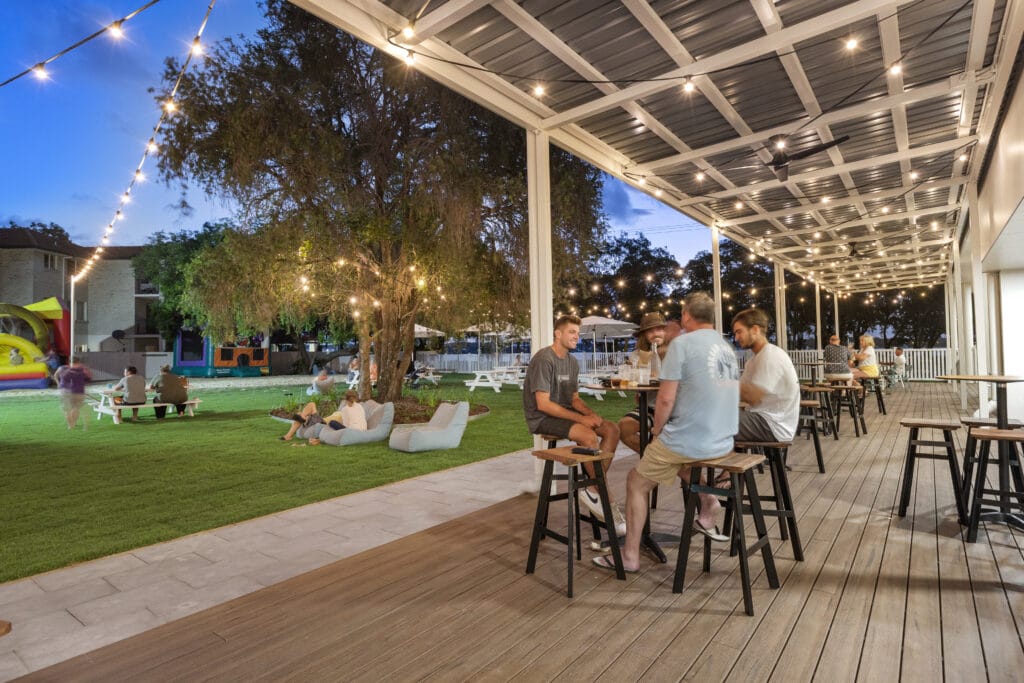 "We really listen to our locals. At the start of the renovation we did a customer survey to inform the changes we'd make, and last week we invited a group of local residents and business owners in for dinner to preview the menu and get their feedback. It's important to us to make sure we've built what the community want."