From bedroom songwriter, busking on Sydney streets to streaming to millions of listeners and composing for popular television shows, Patrick James has come of age. The multi-instrumentalist with the heart-wrenching voice is about to commence a tour of intimate gigs in Brisbane, Sydney and Melbourne. He's excited to perform his classic love songs and modern sounds to old and new audiences around the east coast.
There's a good chance fans of Australian TV will find Patrick's music incredibly familiar too. Having scored sync on Channel 7's Olympics Coverage with his track 'Grateful' and popular Australian dramas Wonderland, Offspring and House Husbands. The release of his previous EP, What We're Fighting For garnered support from tastemakers including theMusic, Thomas Bleach and AU Review. Patrick has also landed on Spotify's 'New Music Friday AU & NZ and Apple Music's 'Best of the Week.'
What can audiences expect to hear in your upcoming shows?
There is a silver lining to not being able to play at all really over the last two years and that is that there is a lot of new material that I will be playing. In a strange way it almost feelings like my entire project is starting again but looking forward to testing a bunch of tracks.
How did you spend your time in lockdown?
I actually spent a lot of time cooking. Along with making more music and trying to make sense of everything, I think I found some sort of creativity in the kitchen. It's also so therapeutic and I feel like I tried to keep a healthy balance of still working but also finding something to keep the creative juices flowing.
Tell us about composing for television. Is it different from writing for you usual audience?
I actually love making music for anything visual. When I first started writing it was never really intended for radio or even live shows at that point, I always just imagined scenes in movies or conjured up storylines in my head. It's a way to build imagery and meaning when you don't have an initial inspiration for a song. So in a lot of ways it's just the same as any other piece of music that I put on a record or write for someone else, every song can find a place for TV if the correct visual is there already.
What do you think it is about love songs that draws people?
I watched the film Interstellar again the other night and Anne Hathaway's character has a great line about Love being the only thing that can be measured against time and space (or something like that) and it did stick out to me as being literally a Universal thing that can't really be defined into one box. It's the same for love songs I suppose, if the right one is written you almost can't help but to feel at least something for it. Even if you hate love songs! And believe it or not, I don't typically sit there listening to many love songs or intend to write them. It must just be something about us as humans, a common thread for everyone.
THU 03 MAR | BLACK BEAR LODGE | BRISBANE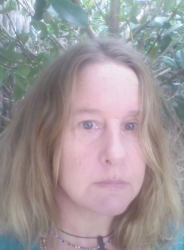 Latest posts by Emma Briggs
(see all)