It's finally here! Charlotte Tilbury's beloved (and often sold out) Pillow Talk collection has some sexy new additions this month. Charlotte is known as the makeup artist to the stars and featured heavily on the red carpet for this year's Oscars, with the expanded Pillow Talk offerings front and centre. (Seriously, Renee Zellweger, Regina King, Emma Roberts and Shanina Shaik all donned Charlotte Tilbury products, or looks designed by the makeup maven for the occasion).
At the heart of the new campaign is the idea of a Pillow Talk shade for whatever your mood. Think variations on the iconic pink, and pops of warm rosy colours melting into strong tawny pinks. The collection features ten new products: Instant Eye In A Palette in Pillow Talk ($120), Pillow Talk Eyeliner ($43), Matte Revolution Lipstick in Pillow Talk (Medium), K.I.S.S.I.N.G Lipstick in Pillow Talk (Intense) (both $49), two new shades of Lip Cheat Liner (Pillow Talk Medium, and Intense, $35), Collagen Lip Bath in Pillow Talk ($50), Beauty Light Wand in Medium and Intense ($60) and Cheek to Chic Blush in Pillow Talk Intense ($60).
I have fallen particularly hard and fast for the new Pillow Talk Medium and Intense Lipsticks. Think gorgeous creamy formulas that are shade variations on the iconic Pillow Talk, perfect for a day to night transition. The formula is long-lasting in a way that feels hydrating.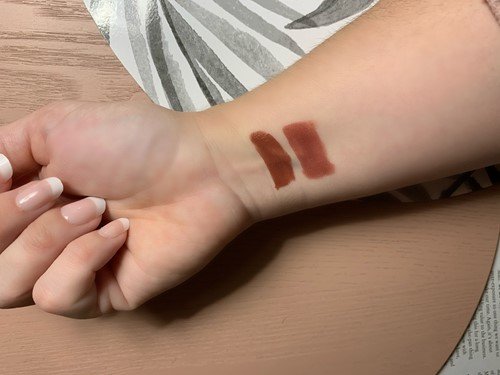 Which brings me to the Collagen Lip Bath. It's the first time I've tried this product in any colour and damn, it's refreshing, hydrating and glossily gorgeous. A delish sheer nude-pink perfect for a poolside pout.
I also got my hands on a Pillow Talk Palette of Pops palette, which features the signature range tones in shimmery highlights, perfect to (as the name suggests) add pop and pep to your looks. The pearl pigments in these make my lil' heart sing, and the formulas sparkle with personality and pigmentation. Silky smooth application too, so A+ all round.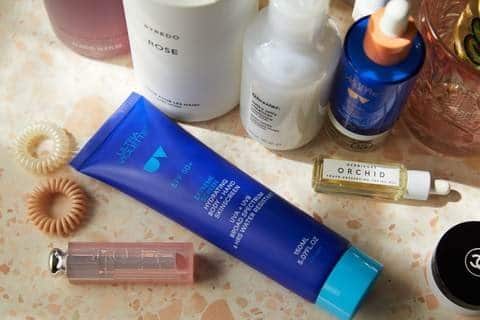 ULTRA VIOLETTE EXTREME SCREEN HYDRATING BODY AND HAND SPF 50+ ($35)
The cult sunscreen that's gone gangbusters since they launched has a new kid on the block. The sunscreen-first brand previously catered to the face, but this body offering changes everything. The secret behind the Ultra Violette success is a range of sunscreens that have the highest possible SPF protection while feeling more like luxe skincare instead of a traditional sunscreen. This gorgeous body cream continues the luxurious vibe in its signature minimalist packaging and is a must for Aussie babes.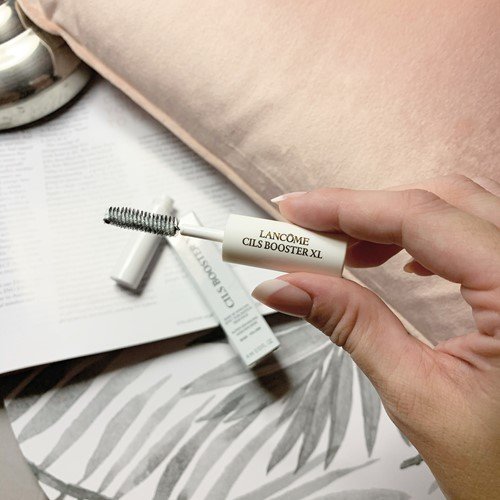 LANCOME CILS BOOSTER XL MASCARA BASE ($56)
I've tried many products that claim to enhance your lashes over the years but this one is the cream of the crop. A white mascara base featuring lash lengthening fibres, Lancome's CILS Booster helps protect your lashes as well as giving them a 10-second at-home extension effect.
One swish of this and my regular two coats of mascara gave me eyelash length to DIE for. It's a must on your beauty list if you like lush lashes.
BEAUTYBLENDER SHADESHIFTER WAVE ($30)
I found out recently that some people have no idea they're mean to be wetting their BeautyBlenders before they use them. (I know, I was shocked too.) But before I had a chance to pick my jaw up off the floor, Beautyblender released a product that not only provides a gentle reminder but looks super hot doing it too. The Shade Shifter Wave Beautyblender CHANGES COLOUR when put in warm or cold water! You'll never forget to wet again; hello flawless foundation coverage.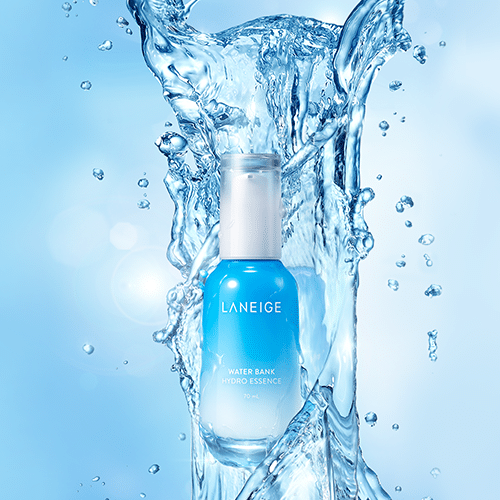 LANEIGE WATER BANK HYDRO ESSENCE ($57)
My skin tends towards the dry side, so any serum that can help me retain moisture jumps to the top of my list. Enter Laneige's new Water Bank Hydro Essence. Using the green mineral water extracted from kale, garden cress, and beetroot, this serum helps your skin look clear and moisturised. It also has what the brand calls a "water zipper" effect, that locks that moisture in so your skin remains supple long after application.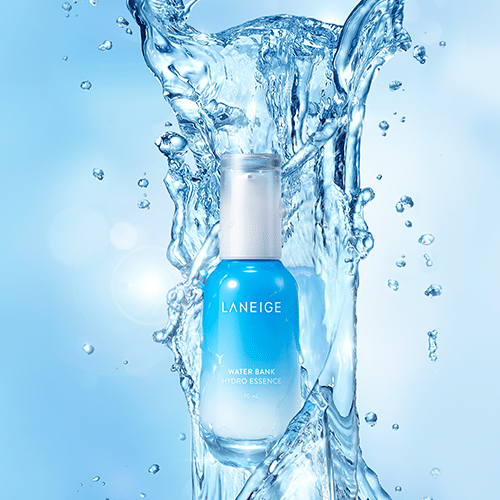 GO-TO FANCY FACE ($45)
Zoë Foster-Blake's beauty brainchild Go-To has released an oil cleanser to complement it's simple skincare lineup. Cleansing oils help break down dirt and makeup on your skin without stripping skin of the oils it needs to stay all bouncy and glowy. In fact, they help moisturise the skin while cleaning so it's like a two in one. Featuring five botanical plant oils (camellia, sunflower, sweet almond, argan, passionfruit seed oil), antioxidants (vitamin e), and essential fatty acids, Fancy Face replenishes as it removes. It even comes with a fancy muslin cloth to remove the oil post routine.