If there's one place Bianca Del Rio belongs, it's on the stage. Taking the style of Joan Crawford and blending it with Bozo The Clown, Bianca's look is unique. Serving up razor-sharp wit with quick comebacks and her signature 'clown realness', Bianca Del Rio is a stunning figure; one she's acquired across a twenty-year career as an actor, insult comedian, costume designer and superstar drag queen.

As the ultimate love child between New York City and New Orleans with a mixed background in Cuban and Honduran, Bianca Del Rio has taken all the skills of theatre and crafted herself the ideal career. While she has carved out a name in drag across the East Coast of the US since 1996, her appeal broadened when she reached international audiences in 2013 by taking out the crown for Season 6 of 'RuPaul's Drag Race' – and taking out our very own Courtney Act in the process.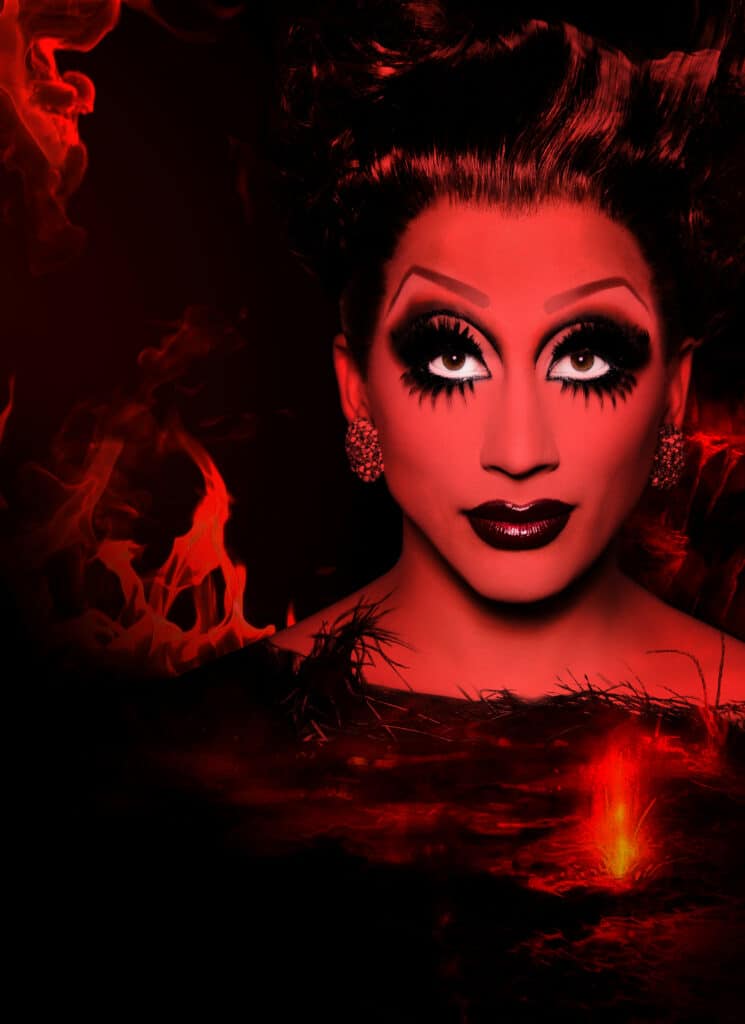 What makes Bianca so endearing is the way she serves up the harshness of reality with bold truth, big hair and cute dimples – a special bitchiness that belies the soft heart beneath. In a world where the LGBTQ community has endured incredible homophobia, drag queens first stood on the firing line, standing up for gay rights simply by being themselves – gay men dressed up in a wig and a dress on the stage. The best drag queens have managed to convert the hatred of homophobia into humour – and Bianca executes this skill with finesse. From stages around the world, her acerbic wisecracks and dazzling costumes never fail to fracture and fascinate. As she gets set to hit Australia in May with her show 'Not Today Satan' – one of her many distinguished one-liners from 'RuPaul's Drag Race' – we sit down with Bianca and chat drag, her Rolodex Of Hate and being a grown-ass man in a wig doing whatever she damn well wants.

Do you feel you've reached the point in your life where all your passions and skills have been turned into the perfect career for you?
I was very content with my career prior to the exposure on 'RuPaul's Drag Race'. I would work at nights in bars and clubs and also sew costumes during the day. It was a great balance. But the drag is a little more taxing as the life itself takes more energy. I didn't think I was going to do drag much longer and this amazing opportunity with 'Drag Race' shifted things. I am very grateful I get to do this. I try to stay balanced by doing all of it as much of it as I can – I still sew my own costumes. I don't have the time I used to, but I still doodle in a notebook and keep track of things that I want to create at some point for myself – because I do enjoy it as much as I do performing.

You've said you reserve the bitchiness for on stage. So how do you balance the line between throwing shade and being hilariously witty?
It depends on who you are around. We live in a world where things we say can be taken out of context. By no means would I ever put down a group or race or nationality without making fun of myself first. It may not be everyone's cup of tea – which is fine. Everyone has their rights, they don't have to like it. I don't ask to be liked by them, but I also don't want to hear it. I don't care. On social media, everyone has something to say about everything. But 99% of the shit they type, they would never say to your face. In my life, there's the stage and then I'm off the stage. My real friends understand me and know where it comes from. I'm not always 'on'. But there is a huge responsibility with everything you say. I am also one of those people who back it up. If I did something wrong, I'll be the first to apologise. I think we live in a world now where we're told we can't say anything. Please. I'm a grown-ass man in a wig – I can do whatever the f*ck I want.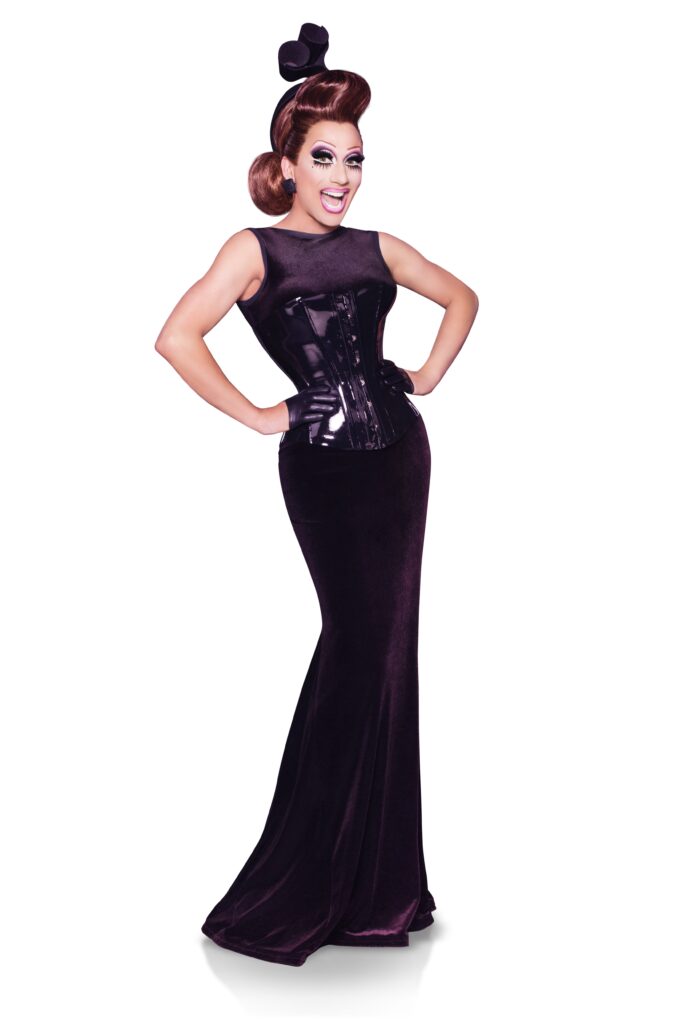 Your first show after Drag Race was 'Rolodex of Hate'. What does this mean?
When you've performed in a bar for many years with drunks, you've seen every type of person there ever is. It's a collection of thoughts and comebacks and moments that I caught. It's having that stockpile of information or comments or moments to get back at the person who has just swerved your evening. It's great if you're in the workplace with a group of people you just can't stand and you understand who they are, and what they're about and know what's going to knock them back to being a human being again. It's a gentle reminder of their flaws. I have that collection from across the years.

How did your Rolodex of Hate develop?
Initially, I didn't plan on having a drag career, or doing stand-up – it all just evolved. Basically, it was just a world I lived in. Growing up as a child, I was told I can't say anything but it didn't stop me from thinking it. So they were just little things I catalogued and kept for the perfect time.

What can Australian audiences expect with Not Today Satan?
I was lucky enough to be there last year with 'Rolodex of Hate' and I had a great time. I was concerned initially people wouldn't grasp my sense of humour, but shockingly, they accepted it beautifully. So it will be more hate than usual. Since the last time you've seen me, a lot more has happened. Basically, it's just me putting out there the situations I've experienced while always realising I'm the biggest joke there is. No political statements – just everyday situations I've experienced that most people can relate to.

Do you have a message for your Australian fans?
I'm super excited to come back – and I haven't said that about many places. I loved Australia the last time I was there. Everyone is so welcoming. I had a great ride last time. I'm really looking forward to it again. It's been too long. Australia has some of the kindest, eager fans I've ever seen anywhere – which I truly appreciate.