For the past few years Brisbane has seen a growing demand for doughnuts…we just can't get enough of them. From doughnuts with Willy Wonka type designs to chocolate filled wonders to the infamous cronuts, there's just something about a delicious baked good that can bring so much joy. Without further ado, MyCityLife presents our Top Doughnut vendors on the Brisbane doughnut scene.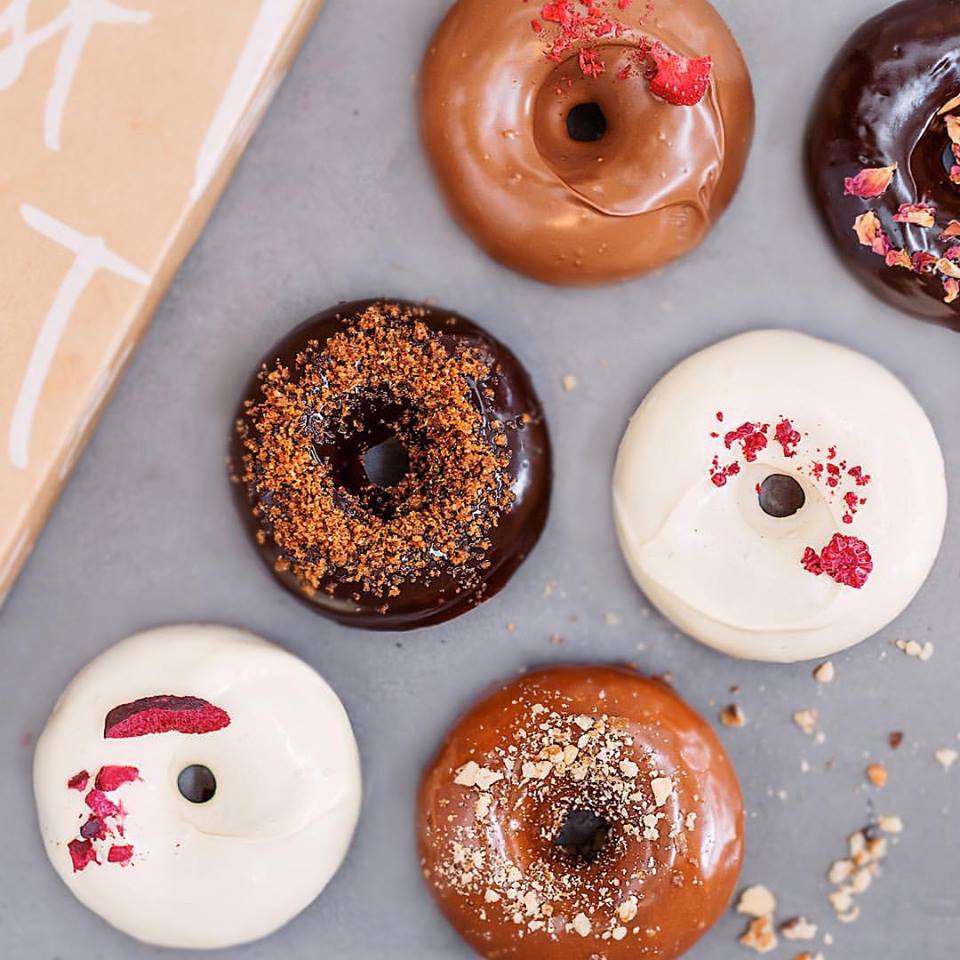 Nodo., Newstead
Back in 2014, Nodo.'s owner Kate Williams introduced the world's friendliest doughnuts with very pure intentions. By creating beautiful baked goods with naturally gluten free ingredients through intricate artisan methods, Nodo. provides a guilt-free donut experience to patrons with a sweet tooth. Customers can also enjoy other delicate treats such as raw desserts, waffles, and high-energy smoothies while enjoying the aesthetically contemporary design of the store. The Raspberry Coconut Doughnut is one our favs – pure blissful delight!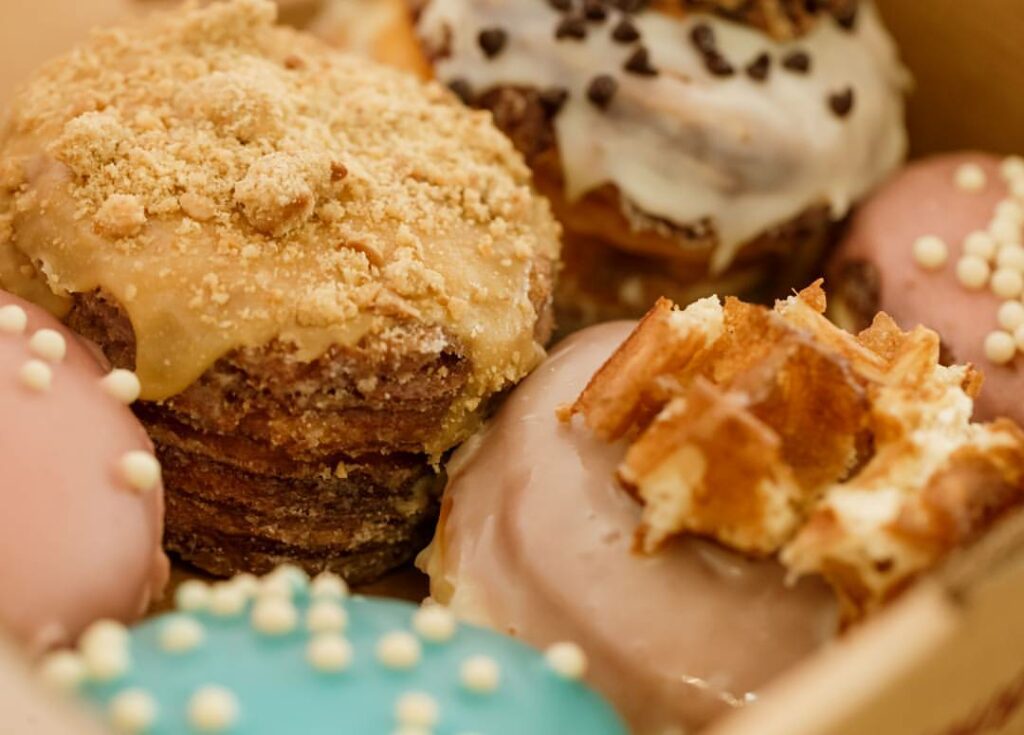 The Doughnut Bar, Brisbane CBD
These decadent doughnuts are heaven on a plate. From their quaint red doughnut truck, the boys from The Doughnut Bar have permanently settled down in the Brisbane precinct at the bottom level of Wintergarden. The trademark Salted Caramel Doughnut and Nutella-filled Doughnut have become afternoon essentials for CBD customers to get their sugar fix. Also serving up dessert doughcones and Nutella infused coffee drinks on the side, we just can't get enough!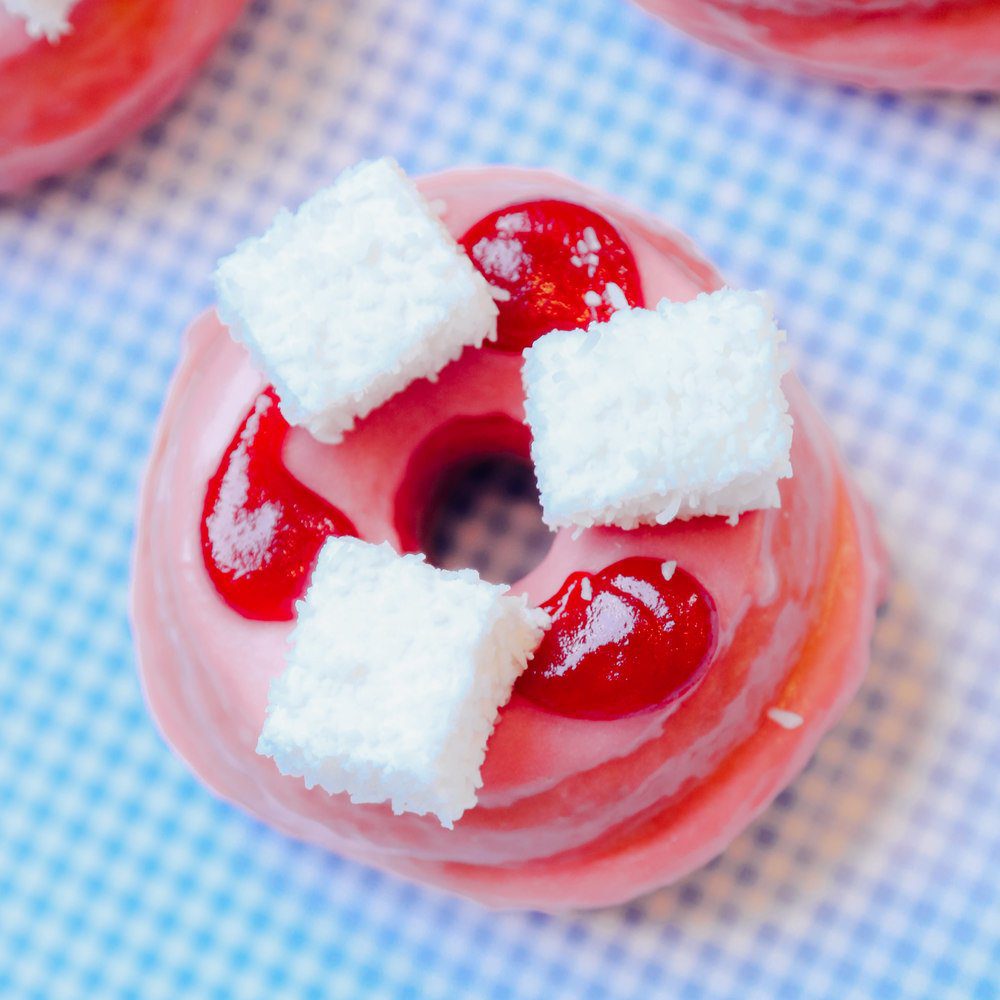 Doughnut Time, Brisbane
Known for their innovative and colourfully designed doughnuts, Doughnut Time has definitely made their mark onto the Brisbane doughnut scene. With a constant change of menu every other week, they keep dedicated Doughnut Time fans on their toes and also allows them to update their Instagram feed with exceptional photos.

Flour & Chocolate Patisserie, Morningside
Down at Morningside, Flour & Chocolate Patisserie serves up special treats five days a week. On Wednesdays, it is doughnuts galore with European inspired doughnuts filling up the shelves. Delicious flavours include salted caramel, custard, raspberry jam with new flavours in-store every week! On Thursdays it's Gonuts, which is their take on the popular Cronut, and also Brioche Donuts or Bronuts are available.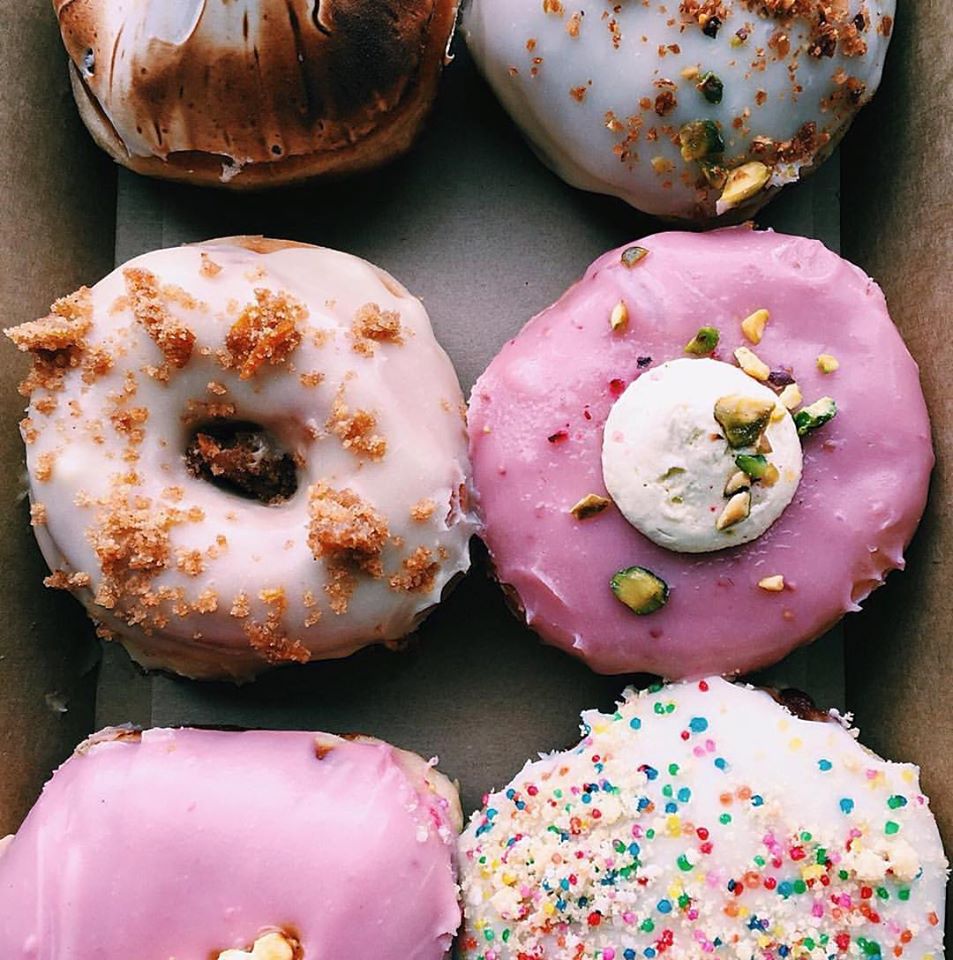 Donut Boyz, Fortitude Valley
A pop-up store dedicated to sparking childhood memories through hand-crafted artisan doughnuts. These sweet and delicate crispy doughnuts remind everyone of a simpler time when tastes and flavours overshadowed sugary mass productions. Donut Boyz mission is to put passion, quality, and creativity back on the menu and they certainly do.

Plant Based Dough Co., West End
Being Vegan and having a sweet-tooth doesn't usually go well together, however, Plant Based Dough Co. serve up Brisbane's best Vegan-friendly doughnuts, the possibilities are endless. With vibrantly designed doughnuts and tasty flavours, being Vegan-friendly, allows everyone to simply just enjoy a great tasting doughnut. 

Divine Doughnuts, Eagle Farm Markets & West End
Craving for a good ol' hearty fried doughnut? Markets and festivals are accustomed to Divine Doughnuts's sugary goodness. With their scrumptious flavours, customers can savour the doughnuts whilst enjoying their market stroll.

Chocolate Komberry Co., Eat Street MarketsChocolate Komberry Co. was known as the Godfather to The Doughnut Bar but to most people, it's known as Cronut Heaven. Their ingenuity on the infamous Cronut took Brisbane by storm, with their cronuts filled up with chocolatey goodness that just oozes out. It satisfies all chocolate lovers at heart, so look out for their pink food truck cruising around!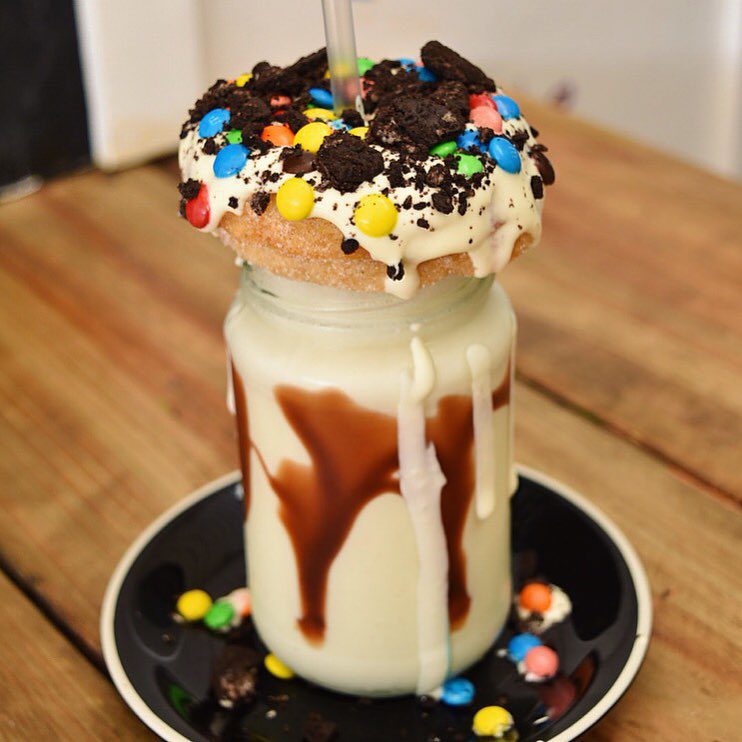 Little Loco, New Farm
Ever wondered what it would be like to drink out of a doughnut? Little Loco's, Loco Shakes are a decadent treat. There are two types of Loco Shakes; Nutella and Salted Caramel – each topped with a gluten-free doughnut. Customers can quench their thirst whilst munching on a tasty doughnut!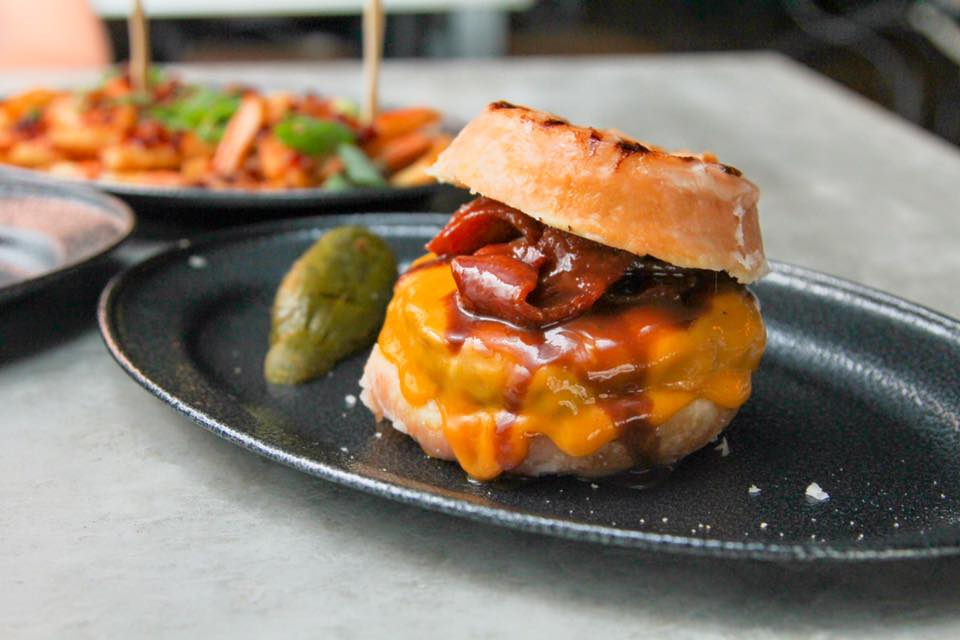 Ze Pickle, Fortitude Valley
Take some wagyu beef, Nutella, smoked bacon and a double cheeseburger sandwiched between a glazed doughnut and viola, the 'Doughnutf**witdis' was born. Ze pickle collaborated with Doughnut Time to create a perfect blend of sweet and savoury within a burger and a doughnut. Unfazed by most, these Doughburgers have inevitably become a huge sensation amongst hearty eaters. Triple the calories but triple the rewards, as they say.
Latest posts by Kenneth Lo
(see all)