Get ready to don your costumes for two nights of family-friendly Halloween festivities as Trick or Treat Little Stanley Street makes a grand return. After a short hiatus, this highly anticipated event is set to bring back the Halloween magic to South Bank, promising a fun-filled experience for all ages.
From 5–10pm on Friday 27 October and Saturday 28 October Little Stanley Street will be abuzz with Brisbane's only Halloween Street party for kids and kidults.
Little Stanley Street will be transformed into a captivating Halloween festival and will feature Halloween-themed styling, a 'Trick or Treat' Trail, engaging kids craft workshops, ghost train, and a plethora of programmed performances to keep everyone entertained including spooky cinema and roving performances that are sure to deliver a delightful fright.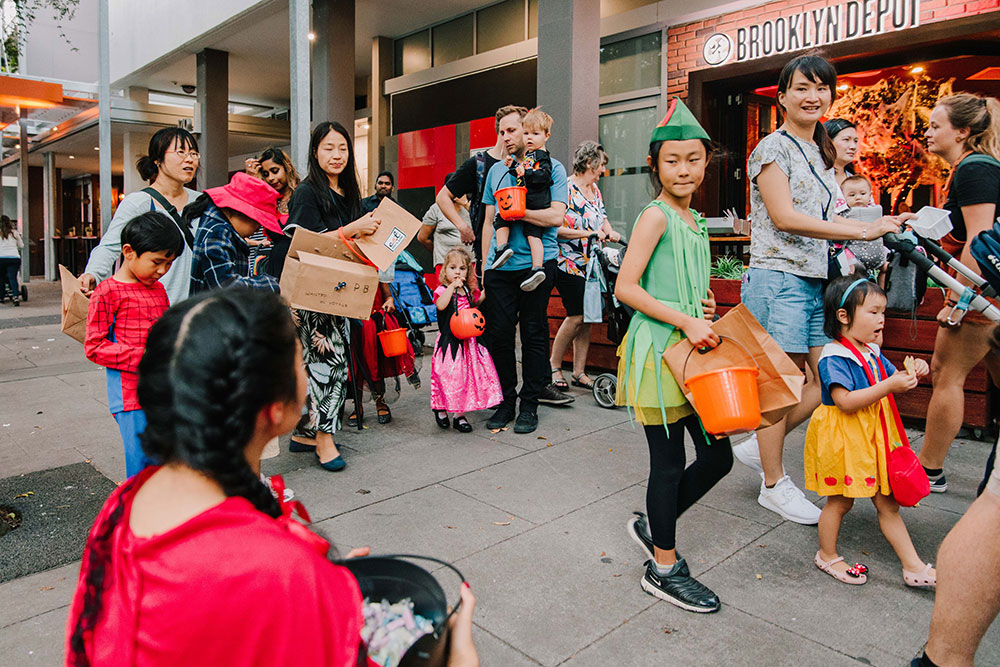 Head down to Little Stanley Street South Lawn for theatrical tales on the big screen including Halloween favourites Frankenweenie, The Adams Family, Casper and Corpse Bride, perfect to enjoy with families and friends.
For the foodies, indulge in the culinary delights of South Bank with restaurants conjuring up spine-tingling kid and kidult offers, exclusively for Halloween. Over the two evenings, take up a Roast Pumpkin & Spinach Pide at Ahmet's Turkish or their Witches Hat Margarita – a hauntingly delightful treat. Ahmet's will also reward those in spooky attire with a FREE Halloween Bellini.
Over to Brooklyn Depot where you can dare take on Satan's Wing Roulette featuring 5x Buffalo Wings and 1x Fugheddaboudit Hot Sauce – you won't know which one is straight from hell until it's in your mouth!  Wash these down with a Mad Eye Lychee Martinis and Devil's Horns Spicy Margaritas.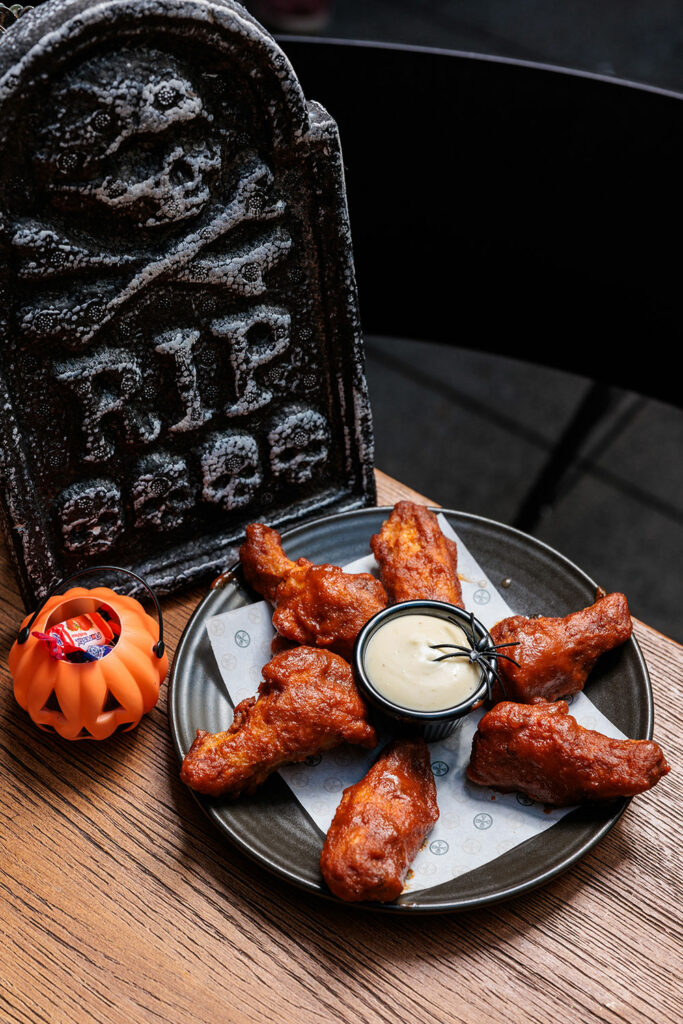 For spooky little people in your life, Alemre Group restaurants are dishing up kid's meals including VICI Italian's Kids Spooky Spaghetti, OLE Spanish Restaurant's Kids Kooky Calamari and Mucho Mexicano's Creepy Nachos – all $12 each.
Thirsty? Bloody Margaritas, Scary Sangria, Zombie Juice and Voodoo People Punch are amongst the kidult cocktails available exclusively for Halloween.
Join at Trick or Treat Little Stanley Street and enjoy these frightfully good Halloween offers that will leave you craving more!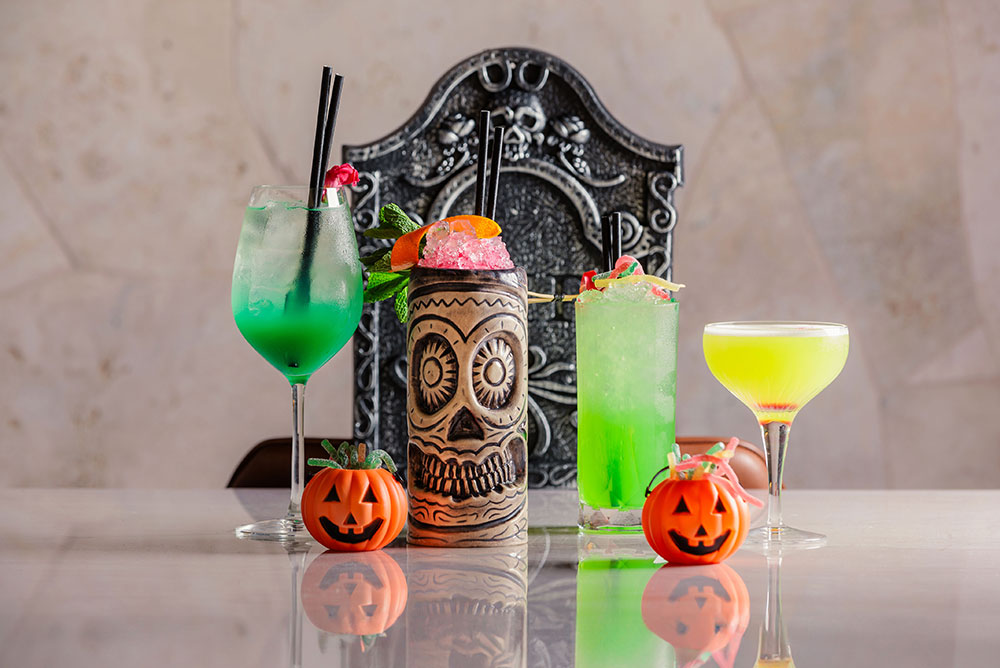 For those looking to take a bit of Halloween home with them, visitors can pop into the Pumpkin Patch where visitors can purchase their own pumpkins to carve.
Attendees can also take up some retail therapy with themed spooky markets in the Plaza offering unique and intriguing items for attendees to explore and purchase.
The South and North Lawns will host various captivating activities, while Little Stanley Street itself will be temporarily closed from approximately 7am on Friday, 27th October, until 10am on Sunday, 29th October. This closure will allow for roving performers and pedestrians to fully enjoy the festival where guests will also enjoy a full immersive experience with Halloween styling permeating the entire event footprint, setting the stage for the weekend ahead.
Trick or Treat Little Stanley Street, Friday 27 October and Saturday 28 October, 5–10pm. Event is FREE. For more information visit eatsouthbank.com.au