Ever since Sasso Italiano threw open their doors in South City Square Woolloongabba, it's been a hot ticket on the dining scene. And now the restaurant, renowned for its lively twist on traditional Italian cuisine, is open on Sundays from 11:30am to 3:30pm  for all your weekend long lunch needs. That's right, Sasso Sundays are here and you need to mark them on your calendar immediately. 
We recently popped in to taste one of the specials available exclusively on Sundays and we're still dreaming of that porchetta crackling… but I'll get to that.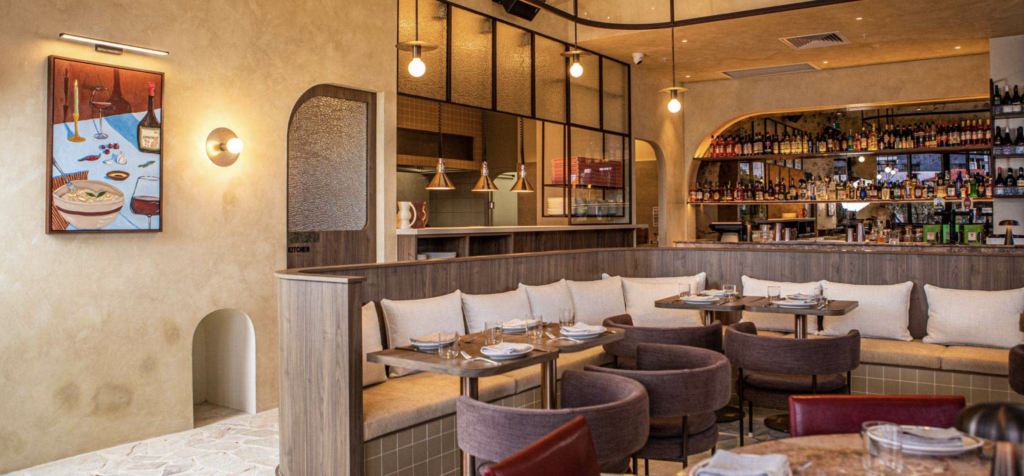 When you first pull up at Sasso, you're greeted with a Euro chic 1970s vibe. The 110-seater restaurant features a stylish curved frontage and plenty of tables and chairs outdoors. The interior features an open kitchen, a bar adorned with a marble countertop, cobbled slate floors and a mixture of tables and banquette seating. 
As previously mentioned, we're here for one of the Sasso Sunday specials: 300g porchetta with roast potatoes, fennel and maple jus for two. It's a classy take on a Sunday roast and we are HERE for it.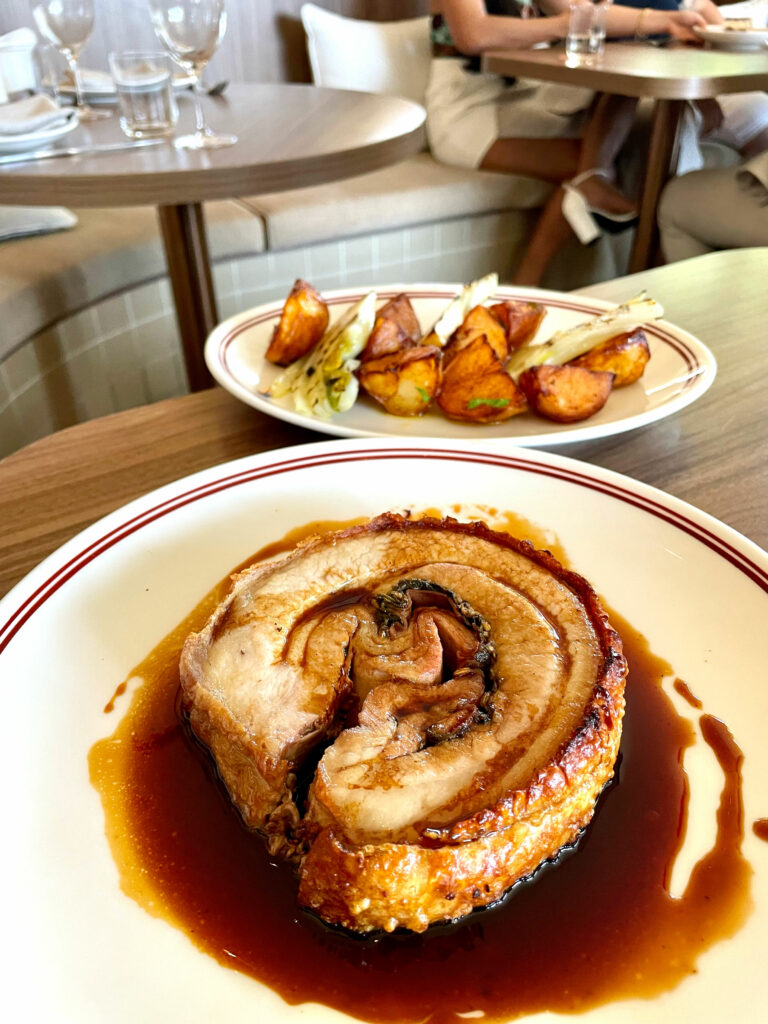 Another of these exclusive Sunday specials includes selected magnums of Rameau d'Or Rose and Dal Zotto Cal Fondo NV Prosecco for half price—providing the perfect pairing for Sunday feasting.
And as much as we know we're going to be stuffed from our share plate main, we can't go past the starters list either. There's a selection of hot and cold appetizers and the list of mouthwatering morsels is long and varied.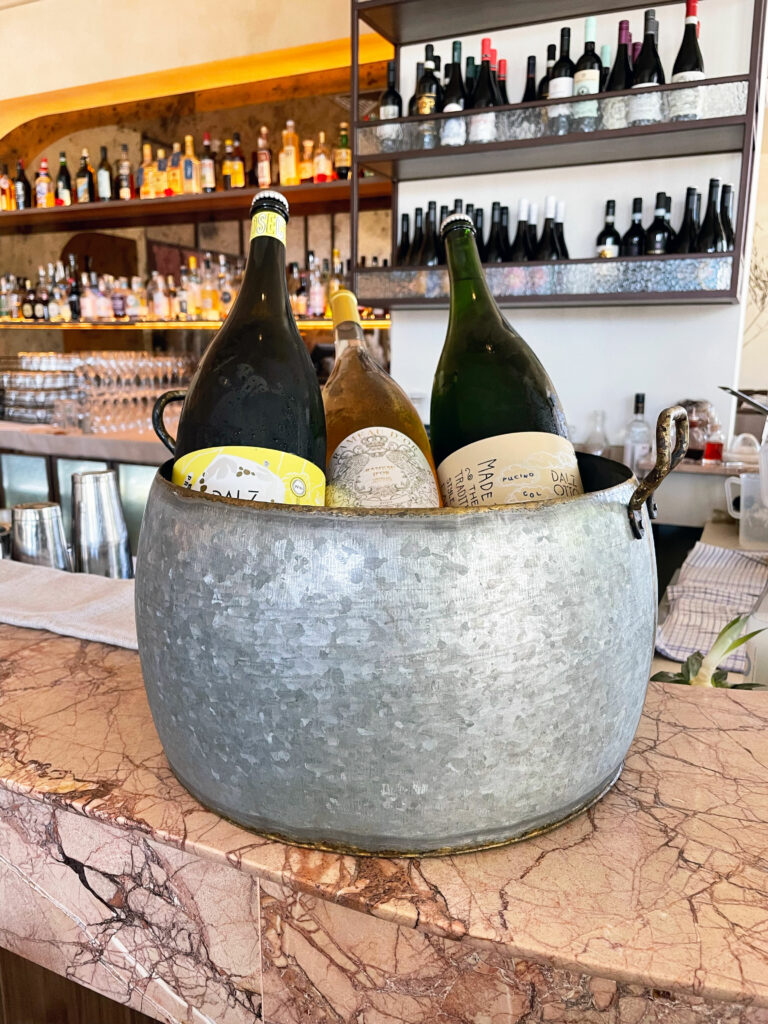 Even though I am tempted by the sound of the burrata, I know I can't eat EVERYTHING so we pick: the gnocco fritto fried dough with mortadella, stracciatella and pistachios; the flash fried calamari, pickled peppers and fermented chilli mayo; and the seasonal arancini, with mushrooms, smoked mozzarella, pecorino and truffle mayo. (There are three of us so we picked one each.)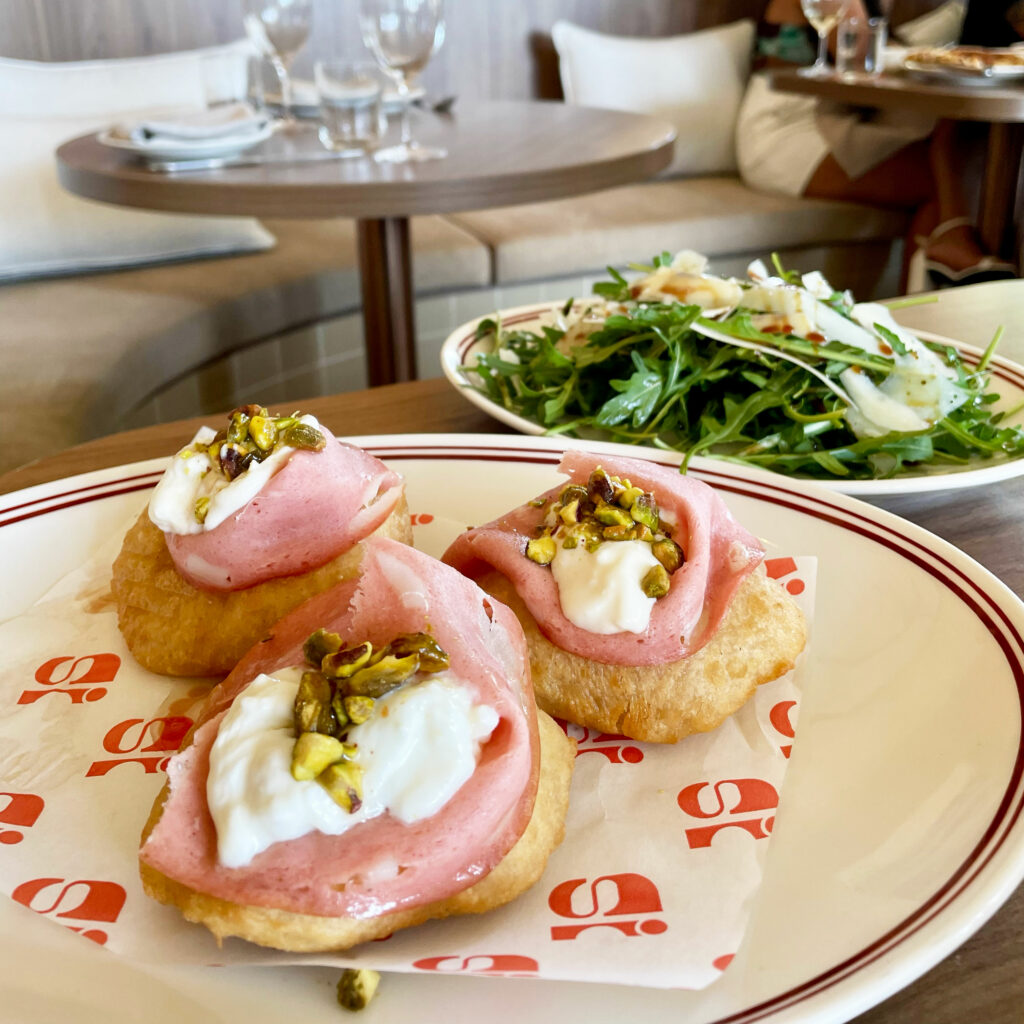 All three were scrumptious but I was particularly impressed by the gnocco fritto. The fried gnocchi dough is light and delicious, and the juxtaposition of the creamy stracciatella cheese and the saltiness of the mortadella is positively moreish.
Then we hit our mains and… er, we might have gone a bit overboard. But everything looked so yummy! We ordered the aforementioned porchetta Sunday special, along with: 250g sirloin with confit wild mushrooms, eshallots and herbs (to share); and the gnocchi with pumpkin cream, brown butter sauce, crispy sage, pecorino and pine nuts. Oh! And we might have also ordered a pizza featuring prosciutto parma, gorgonzola, fior di latte, artichokes and semi-dried tomatoes. I have a feeling dessert may not be on the cards for us today.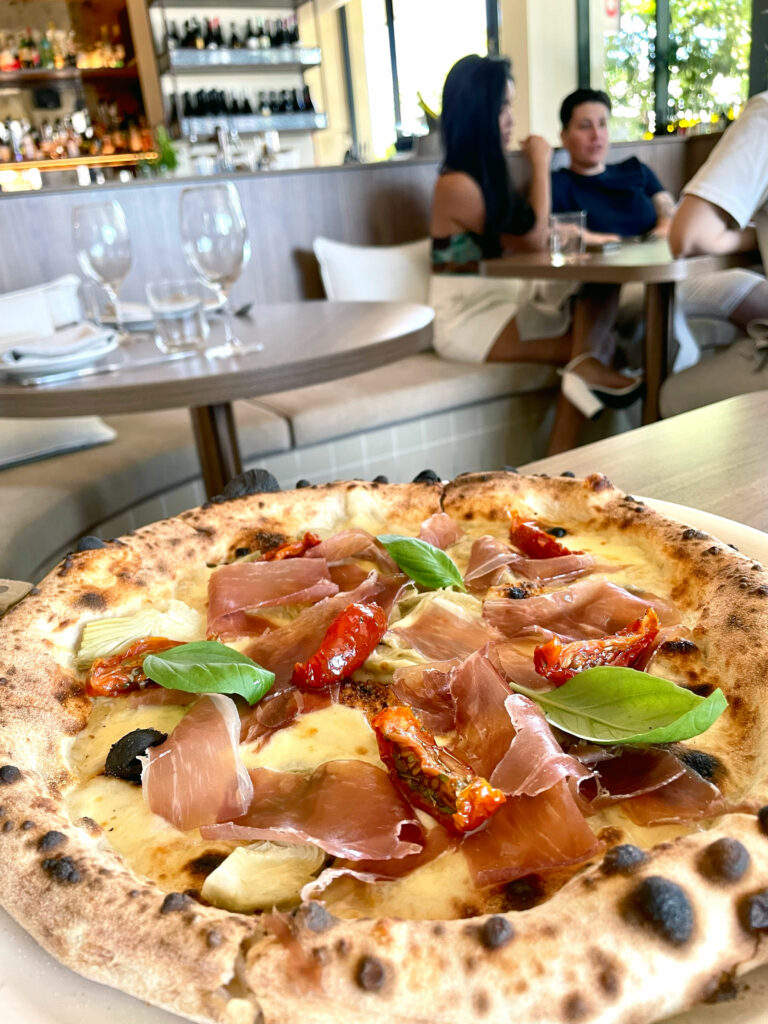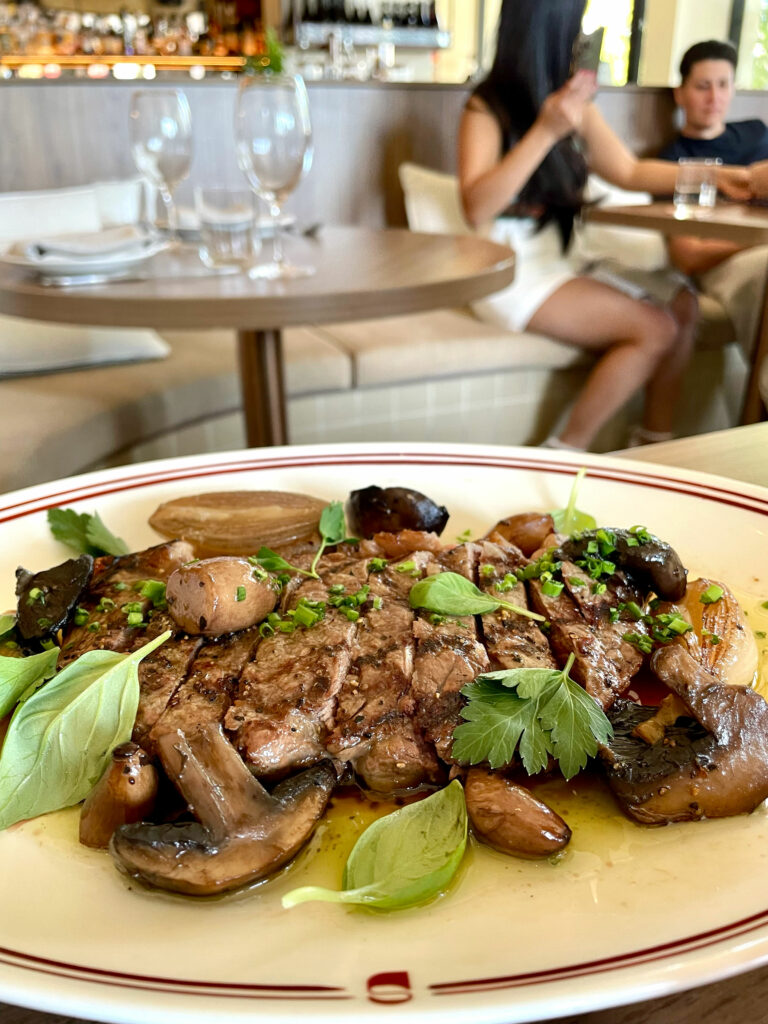 I tried a bit of everything (and my oh my, that steak was SO buttery soft) but the porchetta was SUCH a highlight for me. The crackling was that perfect mix of salty and crunchy, and the maple jus added a sweetness that elevated the dish—you better believe I mopped up that jus with the accompanying roast potatoes.
As I steal the final bite of the porchetta from my two dining companions, I know for sure that I am coming back to Sasso on another Sunday to order this special again.
Sasso Italiano, Shop 4/148 Logan Road, Woolloongabba, QLD.