If I had a dollar for every time I've bought a beauty product that's not quite right, I would be drowning in gold. And as much as we think we should be able to find the right product for us with just a wee-tiny bit of searching, the fact is there are billions of people out there with billions of different beauty needs.

That was until I found the Holy Grail: customised beauty. Yep, that means skincare and makeup that's literally created to your exact specifications to address your own needs. Want a lipstick shade to match your new top? You can do that. Need a foundation created to your specific skin tone? No problem! Need a skincare range made to address your personal concerns? Done!

I spent the last month testing out some of the custom beauty and skincare options out there – namely The Lip Lab and Hop & Cotton – and let me tell you, I am impressed.
Custom Lipstick
I've ALWAYS wanted to create my own beauty brand, but for now, I'll settle for a signature lipstick colour and custom blend foundation. Brisbane finally has its very own customised makeup haven on Adelaide Street in the form of The Lip Lab. They'll create whatever lipstick colour your heart and pout desire.

I describe my hue to store manager Brad and he sets about pulling all the colours that will go into creating my terracotta dream. I sit across from him and spin the tower of colours for fun (SO helpful, Liz!). Brad pulls out a little transparent sheet with lots of dots on it and proceeds to fill each dot with a measured amount of colour. Then he smushes it all together and we test it out. Darn it all if he didn't get it perfect the first time!

Then he adds a thickener to the colour and multiplies the formula. Then it's melted down, carefully poured into a mould and, when it sets, it's placed in a lipstick case. I get to name my lippie (Lady Vengeance, FYI) and the formula goes on file so I can order it again later.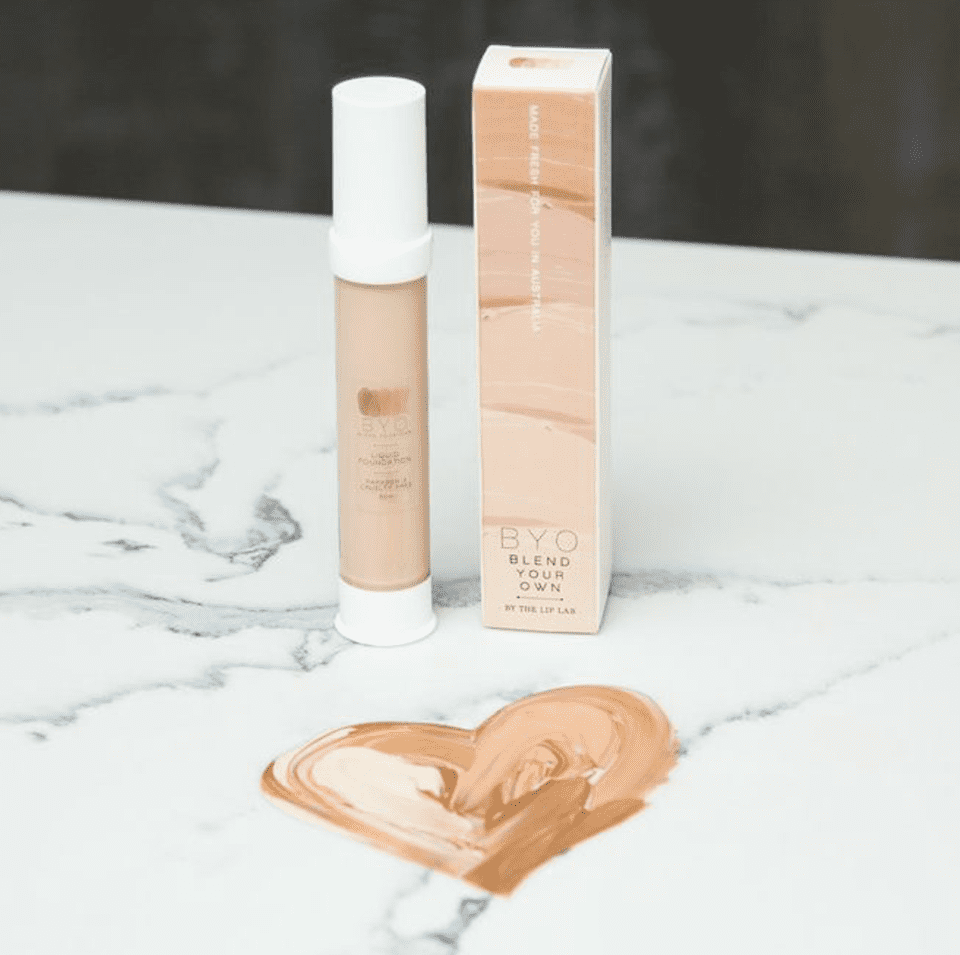 Personalised Foundation
I've long had a love/hate relationship with my foundation. It's perfect in the store but then looks weird at home. Or it changes colour after a few minutes because it's oxidised. Sometimes, I can't even find a colour in an entire range that matches my skin tone to begin with. Thankfully, The Lip Lab have solved all these problems by creating your own personal foundation blend that's tested in different lights before the colour is finalised.

I'm pale/almost translucent, so finding the right foundation is a bit of a mission. But Brad assesses my skin tone, asks my coverage preference (full) and sets to work. When the first batch is done, we test it in indoor lighting, under lights and outside in natural sunlight. After it oxidises, this first blend proves a little too dark for my liking so we add a bit more yellow tone into it and we try again. This time it's a perfect match; the coverage even manages to totally hide a few blemishes I normally need concealer to tackle. It's poured into a specialised pump bottle that ensures you use every last drop.

Brad tells me if the colour seems off when I get home, I can just come back in and get them to tweak it, which impresses the heck out of me. It feels SO good to have a foundation I know wasn't just colour matched to "near enough is good enough" but is actually MADE for my own skin.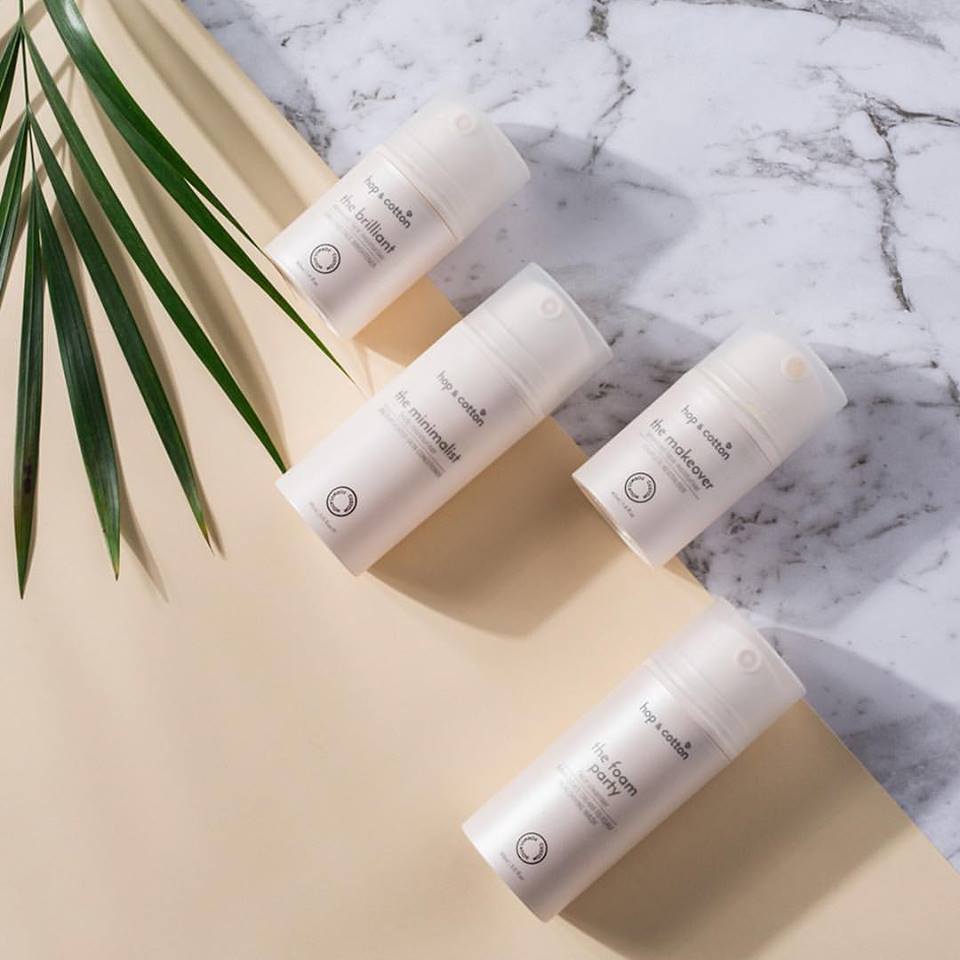 Bespoke Skincare
In the same "I can't believe they haven't done this earlier" camp is Hop and Cotton's personalised custom skincare. Ee Ting, the brand's creator, is a scientist who got tired of looking for skincare that didn't quite match what she needed. Using her extensive knowledge of cosmetic chemistry and molecular biology, she created a range that simplifies your routine while delivering everything your skin needs to be the best it can be.

The Hop and Cotton range does away with the ever-expanding steps of today's skincare regimen, replacing it with three steps: cleanser, exfoliant and an all-in-one moisturiser. The brilliance of having products made just for me means I don't need to layer on serum after serum, because everything my skin needs is in the one formula.

After I fill in a skin test questionnaire to identify my concerns, I receive my products. My cleanser called The Foam Party (I selected a preference for foaming) is formulated to help with my hormonal breakouts on combination skin. Next is my exfoliant Smooth Operator, which I'm told to use every other day so as not to irritate the skin. Then the piece de resistance, one moisturiser which is designed to replace all my serums, moisturisers, eye creams and facial oils. Everything I need is apparently packed into this little pearlescent bottle called The Brilliant, aimed at brightening and evening out my skin tone.

I get my Hop and Cotton on for the next few weeks and the first thing that strikes me is how much I love this streamlined routine. After a few weeks, it's clear the custom skincare life agrees with me. My skin feels supple and has a slight glow about it and my breakouts, while still present, are much less aggressive. This is a cruelty-free, science-backed skincare revolution I am completely in love with.

To customise your own beauty routine, visit Lip Lab Brisbane and Hop and Cotton.