From the award-winning director Joe Wright (Darkest Hour, Anna Karenina, Atonement, Pride & Prejudice) comes the latest adaptation of the classic epic love story, Cyrano. In the title role, Peter Dinklage (Emmy® Award winner for Game of Thrones) makes the iconic character his own. Cyrano de Bergerac dazzles one and all, whether with ferocious wordplay at a verbal joust or with brilliant swordplay in a duel, Cyrano is dashing and is always up for a challenge. Except, unfortunately, in romantic pursuits where his "unique physique" inhibit him.
Everyone has their own flaws and insecurities. Whether it is about your appearance, your intelligence, or your social status, there are some things that we may not want to highlight when we are dating someone new. This isn't necessarily a bad thing – I chuck on some makeup and straighten out my frizzy hair for the first few dates, but sometimes this can slip into something a bit more deceptive and lead to disappointment when the 'truth' is revealed. As a single person who has been known to hang out on the 'apps' this can vary from people adding filters, posting images from decades ago, or even using photos of someone else entirely.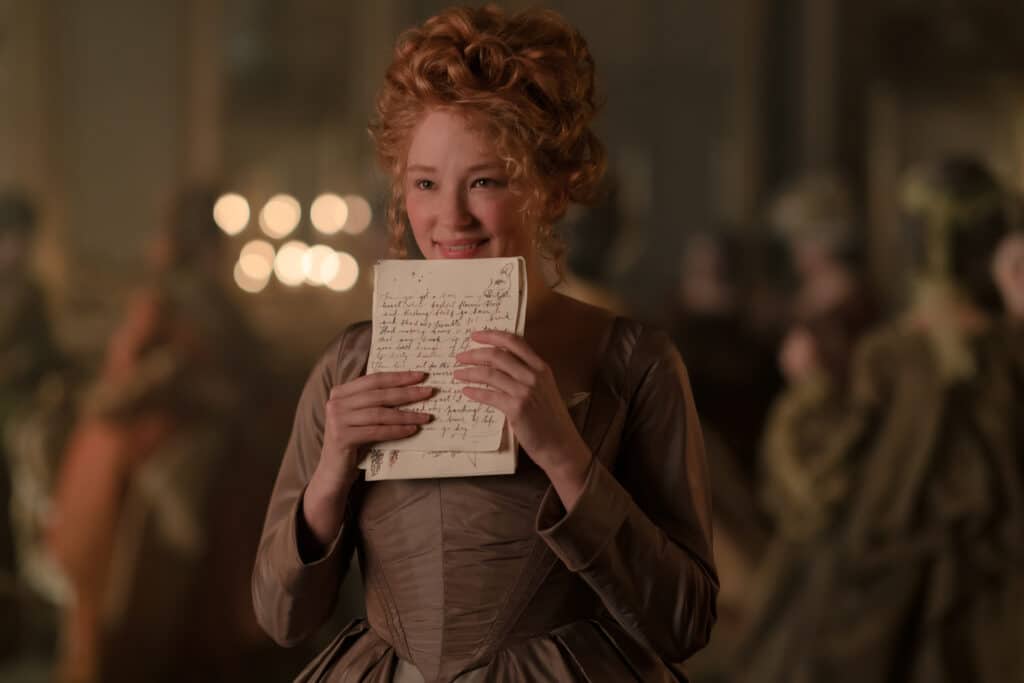 Cyrano is insecure about his short stature. Hopelessly in love with his childhood friend Roxanne, he is devastated when she tells him she has fallen instantly in love with a man she has just met – Christian, even though they have never spoken. Roxanne pleads with Cyrano to tell Christian how she feels, and asks him to get him to send her a letter.
Christian also was impressed by Roxanne's beauty, and is overjoyed to hear that Roxanne has feelings for him. However, he is inarticulate, and not as poetic as he expects Roxanne would want. So Cyrano offers to write letters on his behalf, declaring his feelings with grand sweeping statements, saying all of the things he wishes he could say, but with Christian getting the credit.
Watching the courtship grow slowly via thoughtfully expressed letters made me wish that we were back in the pre-internet/mobile phone age… Does anyone send love-letters anymore? Sure getting a text is exciting, but a quick "u up?" at 1am doesn't compare to a carefully crafted declaration of affection via poetry.
Cyrano exceeded my expectations. The acting (especially from Peter Dinklage as Cyrano) was superb, and I enjoyed the slight twists on a familiar story. This movie has romance, comedy, drama and action – enough to likely satisfy most people.
Where it may become divisive however is that Cyrano has incorporated songs throughout the movie to become a 'film with music'. I am not sure you could call it a musical, and although all of the songs were enjoyable, they weren't exactly memorable. The score and songs are from The National's Bryce and Aaron Dessner, Matt Berninger and Carin Besser. According to the director, Joe Wright, many conscious decisions were made when planning the musical sound. "All the singing would be live. It would be intimate, we should hear their breathing, the tiny imperfections that would break our hearts. There would be no fanfare before a song. The actors, without a breath, would move seamlessly from speech to song and back again. Music has always been an enormous part of my life and art; now I would give it full rein".
Cyrano will be released in cinemas February 24.