Too Faced Tutti Fruity collection, from $29
I feel the need to make a great (grape) many fruit puns. This juicy collection will have you going bananas (I'm not even sorry)! Think perfect summery scented shadow collections in pineapple and berry hues, picture perfect banana powder, glitter shadows and lip glazes in loads of yummy colours, and cocktail inspired blush duos and bronzers that are the (cherry) bomb. There are loads more products, including a dewy setting spray and even a foundation line, so get to Mecca to get a taste of this berry cute collection.
Jurlique Rosewater Balancing Mist Intense Deluxe Edition, $82
There's a reason there's one Rosewater Balancing Mist sold every two minutes worldwide: because it's bloody good. I brought my new Deluxe mist into the office and all day people were asking me what was in the pretty bottle, and where that gorgeous scent was coming from. That scent was me, hydrating, refreshing and misting my face with a clarifying mist that smells like a field of roses. I use it before serums after cleansing to help product absorb better, while also giving myself a quick spritz through the day to refresh my look (and hypnotise everyone else with the scent!)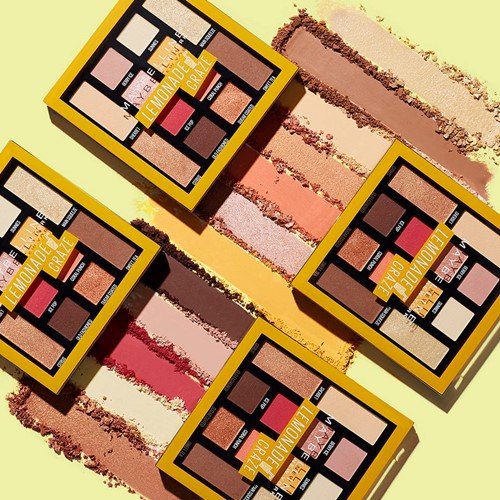 Maybelline New York Lemonade Craze Eyeshadow Palette, $28.95
I have so far only seen a picture of this cutie patootie palette but I am in love. It has 12 (apparently) highly pigmented warm shades and smells like flipping lemonade! Each colour is inspired by fizzy, refreshing lemonade and I am here for it.
Dermalogica Intensive Moisture Cleanser, $60.50, and Intensive Moisture Balance, $75
I always thought my skin was oily until I had it analysed by a dermatologist recently and found out it's actually secretly dry. I say secretly because I never get any flakiness or anything like that, but my skin was apparently lacking the elasticity well-moisturised skin has. Well not anymore! I tried this new addition to the Dermalogica range and wake up with the most beautiful bouncy skin these days. They both feature what the company is calling a BioReplenish Complex, which includes a prebiotic chlorella algae. What does that mean? Basically, it is said to help balance the skin's natural microbiome.
Summer Fridays Overtime Mask, $64
Suffering from a cluttered complexion? Need to clear the decks and make way for clearer skin? Then you're gonna want to get your mitts on this mask. It uses pumpkin (full of vitamins)and exfoliating apricot seed tp gently get rid of dead skin cells so you can glow. No surfactants, phthalates, petrolatums, BHT, BHA or silicone (great if you're trying to repair your skin's acid mantle).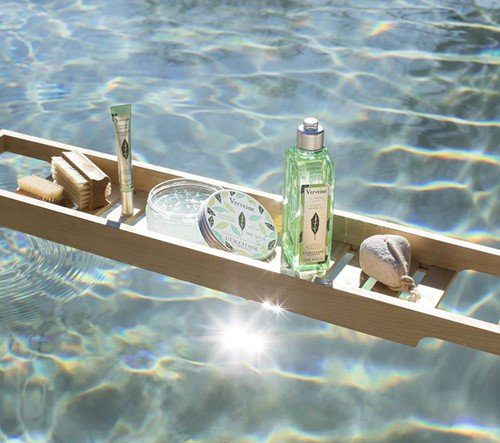 L'Occitane Verbena Icy Body Shower Gel, $31
My GOD has it been hot in Brisbane and my GOD do I love the Verbena-scented range in L'Occitane. The perfect thing for a hot day is an immediately refreshing shower gel that gives that refreshing icy zing on application. The perfume from this series lasts on the skin long after you've hopped out of the shower and will have people asking what perfume you're wearing most of the day. Divine.
Ole Henrikson Glow2OH Dark Spot Toner, $38
I know a lot of people say to skip toner these days but when it's supercharged like this one it's well worth it. I suffer from pigmentation and am always looking for products to help get rid of those dark icky spots and this toner is a godsend. Think lactic and glycolic acids to target dark spots, fine lines, and wrinkles while also exfoliating away dead skin cells. It's ideal for being super thorough when removing dirt, oil and makeup while prepping your skin to get all the benefits of your serums and moisturisers.