Ah 2018, how we loved all your beauty and skincare trends. We learned all about rollers, both jade and dermal. About how chemical peels don't have to mean your skin literally peeling off. About how vitamin C could do good things for the dark circles you gained just from the sheer stress of adulting (it's HARD, you guys. My eye bags have bags).
But just because we discovered a heck of a lot last year, it doesn't mean we can get lazy. We've taken a peek behind the beauty curtain of impending releases and you're gonna want to be paying attention. Think new-tech ways of solving old problems as well as a kickback to natural ingredients.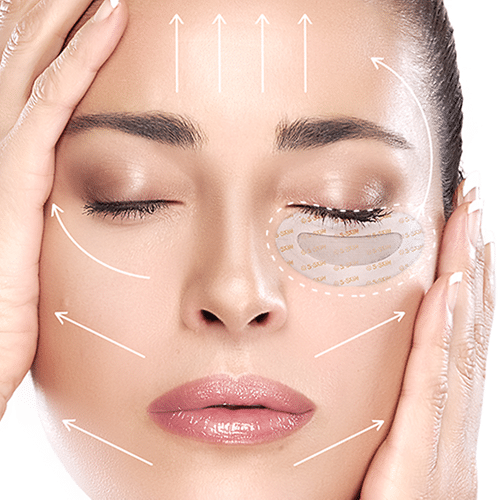 Microneedling patches
The past few years have brought us the rise of micro needling via in-salon professional-grade treatments and at-home dermal rollers. I've talked a lot over the years of my hesitation at using any kind of device that punctures your skin at home (bacterial infection alert!). Everyone was talking about rolling their skin at home this year but the risks of sepsis are real and there. That's part of what made us so excited about micro needling patches! Think about it, would you rather roll something covered in teeny tiny needles on your face over and over (think of all the sanitising you gotta do!), or slapping on a pain-free, one-use sterile patch that does the same thing without the risks? I know which one I'd choose! Now, it probably won't have as comprehensive an effect as an in-salon needling treatment, because the dissolvable cone-like needles don't penetrate the skin nearly as far. This means the skin cells won't enter repair mode to bring on the collagen and elastin overhaul of professional micro needling treatments. What it will do, is allow ingredients on the patches to work on a deeper level of your dermis, which is huge. Plus, the medical community is already on board testing out vaccination patches as a needle alternative, and when the med community gets on something, you know it's all science-y.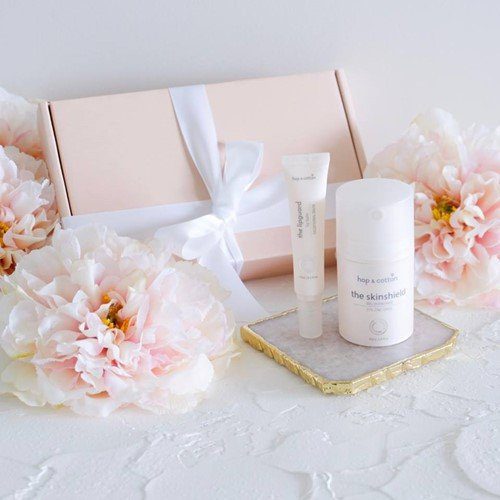 Customisable skincare and beauty
Beauty and skincare made specifically for your exact needs? YES PLEASE! This trend gained momentum during the end of 2018 but expect for it to pick up major steam in 2019. Think creating lipsticks to your exact shade needs (match a dress, or even recreate your fave discontinued colour!) And there are already some wonderful brands out there such as hop & cotton who create simple regimens that are personalised to your exact needs and skin concerns. 2019 will be all about forgetting staring at the shelves wondering what your skin needs and leaving it all up to the experts. It's literally MADE for you, darlings!
Retinol alternatives
In 2018 it was all about retinol, but in 2019 we'll be all over natural alternatives that work in a similar anti-aging way to the famed wrinkle eraser. The science guys who figure all this stuff out have discovered a bunch of bio-retinoids such as bakuchiol, which act almost exactly like the wonder ingredient – uping your cell turnover to nix blemishes and wrinkles – but eliminating all the crappy, skin-irritating side effects.
Injectables 2019-style
Botox, Restylane, Juvederm… Chances are if you haven't used muscle relaxants or fillers yet, you've considered it. The growing popularity of injectables means things are going next-level in 2019. They always say no matter how much you try to freeze time on your skin, you can always tell someone's age by their hand and their neck… well not anymore. Yes, it might sound kind of weird but this year will see fillers injected into hands and necks, and indeed the whole body if you want. Hands losing plumpness? Well an injectable can fix that. Double chin? Yep, injections can dissolve fat there. Or neck showing wrinkles? Then plump them up with a filler and eliminate the fine lines. Botox is even being used to narrow the jawline now. Time will tell how these actually settle in the body but expect all sorts of leaps and bounds in the area of stopping time (temporarily) when it comes to aging.
Pollution protection
We heard a LOT about antioxidants and anti-pollution solutions in 2018 and that's not going to stop any time soon. Every day teeny tiny soot, acid and smoke particles smaller than your pores get into your skin and case inflammation, dehydration, dark pigmentation, fine lines… the list goes on and on. As global warming continues to intensify and air pollution gets worse, we need to always be thinking about products to protect your skin from their harsh effects. Although many products have had the ingredients in them to protect you from atmospheric gunk, you'll start to see a lot more advertising to that effect, and the percentage of these antioxidants and vitamins in certain products increase.
Streamlined skincare
Up til now it's been all about 5-, 10- and even 12-step skincare routines, thanks to the boom in Korean skincare. In 2019 it's all about streamlining the hell out of that. People in the know are calling this new, simpler routines "skip care". We're talking a whole host of multitasking products that do ALL THE THINGS: think moisturisers with serums and toners in them. We think it will catch on for sure, because who doesn't want a little more time to sleep? We'll all be returning to skincare simplicity, using fewer products that work harder and have more concentrated versions of the active ingredients. Better still, you can declutter your bathroom cabinet at the same time.
Sustainable skincare
Get ready for refined formulas that are kinder to the environment with less wastage, eco-friendly packaging and sustainable production lines. Not only that, but there are so many products that use water as the main ingredient, big bosses of beauty companies are finally realising that demand could seriously outstrip the world's supply. This year will see many beauty giants pledging to use less water in production. This means loads more dry products such as powdered cleansers and brands trading on a waterless beauty tagline.