Ain't nobody got time for that. Are you sick of how long it takes you to get glammed up for a night on the town? Or even just how long it takes to look vaguely human in the morning? Because SAME girl.
And since I am a lazy girl at heart, I decided to do a favour for lazy girls everywhere and compile a list of the best beauty products to add to your regimen in order to make everything oh so simple and easy.
Silke Co Hair Wrap, $78
Forget split ends, frizziness, hair breakage or horrendous bed head with this luxe hair wrap. In a silk turban style that makes you feel as though you've just stepped onto a Hollywood set in the Golden Era of filmmaking, these gorgeous products help protect your hair from the ravages of sleeping. Think about all the time you spend tossing and turning at night, and all that time you're prone to hair friction against that pillow that can cause major cuticle damage to your tresses. Now you can save time on hair maintenance in the morning by protecting it in style at night.
The Flat Lay Co. Makeup Bag
If you're anything like me, you have way too much makeup in a too small bag. I find myself forever digging around for the product I'm after, only to dump the whole thing on the floor and then have to clean up all my mess. WELL NOT ANYMORE AMIGOS. This bag has transformed my routine. Featuring a handy drawstring, this cosmetics purse allows you to open it up and see ALL your products at once, protecting whatever surface you've put it on to boot. Then once you're done, a quick whoosh of the drawstring and all your makeup is neat and tidy once more.
Nivea In-Shower Rich Body Lotion Skin Conditioner, $7.99
Shower, soap, dry, moisturise, then let that sink in… ugh it's all so much. Save time by sorting all that out while you're STILL IN THE SHOWER. Yep, no need to stand letting your moisturiser sink in before getting dressed, this product lets you slather it on and then just pat yourself dry once you're out and voila. Soft skin in half the time.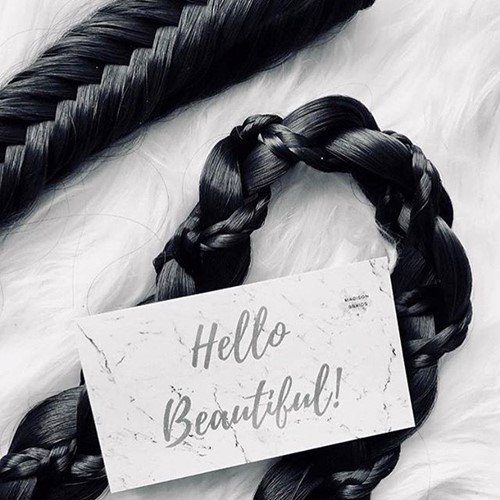 Madison Braids, from $35
You know when you're lazy as all get out and wanna style your hair but also want to sleep in bed right up until the second you have to leave? Yeah me too. Which is why I am a little bit obsessed with Madison Braids. Featuring handcrafted pre-braided, adjustable hairpieces, Madison Braids is all about making you look like you spent ages on your hair when really you just put on a fancy headband. I got so many compliments when I wore mine to a recent event that I can 100 per cent vouch for their effortless fanciness.
Nudestix Nudies, $42
Speaking of sleeping in until the very last minute, that's pretty much what the brand Nudestix is all about. They've made products that are focused on applying makeup quickly to enhance your natural beauty and give a no-makeup makeup look. This is why I love their Nudies range so much. From their Tinted Blur Stick that acts as a lightweight a concealer or foundation to blur imperfections to their All Over Face Color Matte sticks that can be used for eye, lip and cheek colour, this brand makes sure everything is as easy and fuss-free as possible.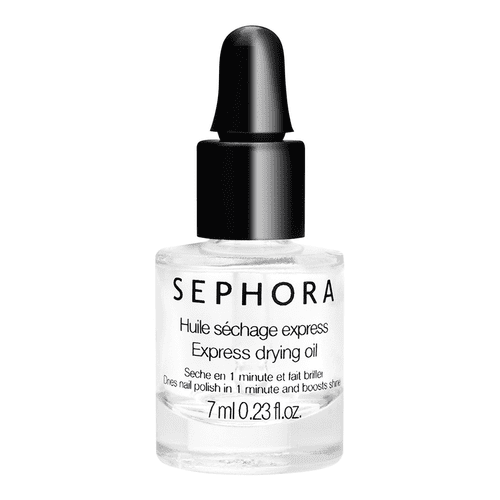 Sephora Collection Express Drying Oil, $14
They say a woman is only helpless when her nail polish is drying. Well now you can cut that time down to about 30 seconds with this handy little product. Just a drop or two of this magical oil formula will ensure your polish sets and dries in mere seconds, leaving your hands free to do their thing in the world. If you're a polish addict like me, this stuff will change your life.