So, you've splurged on those Splendour in the Grass tickets, and now it's time to pack for the glorious camping adventure. Oh baby you're in for a grimy, sensational treat!

Obviously, you must pack the customary things like: tent, mattress, sleeping bag, warm clothes, wet wipes. For all you festival-newbies out there who are feeling a little nervous, we've put together a little Festival Camping Survival Kit that will save your souls once your arrive. 
1. Get there early: There is nothing worse than arriving late to find you're stuck in a muddy corner so far back from the festival, the long walk there outweighs the fun of the festival. Make sure you get in early and pitch your tent while there's still daylight.

2. Know your neighbours: Considering you'll be spending the next 4 days next to them, it's important to break the ice. Plus, when it comes time to tearing down the campsite they'll be more inclined to give you a hand.
3. A big gazebo/pre-drink table: If you're camping with a group of people, it's important to have a space to hang out that's out of the sun. We all know you'll be spending your days dancing in the mosh under the hot sun, so this is a must.

4. Cheap fairy lights: See if you can find solar-powered ones simply because the sun is free and most camp sites are powerless. It's a good idea to make the lights something that is easily recognisable when stumbling back to camp at 4am.

5. Water: Keep hydrated! We hear it from our parents constantly, but if you want to avoid the medical tent then this is a must. And not just a 1L bottle, fill a jerry can or two with the thirst-quenching liquids.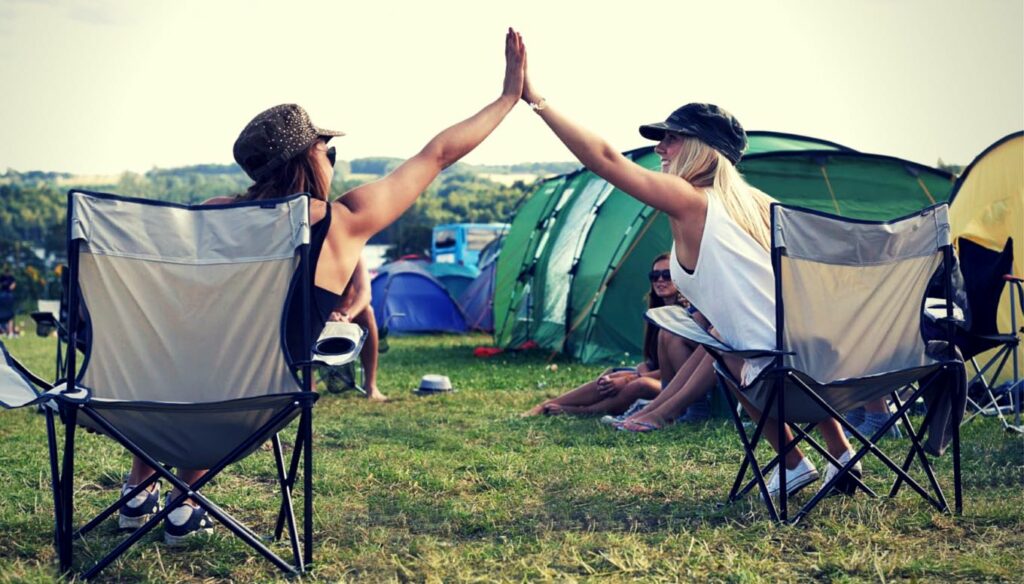 6. Cheap camping chair: The main thing about this point is that it is CHEAP. We can guarantee it will not be coming home with you.

7. Fresh fruit: Food and drinks can get pretty pricey at festivalsso save yourself some money and bring some unperishable foods. Snacks like chips, lollies and cookies get extremely old by day two. An apple or something slightly healthy will feel better in the morning- promise!

8. Get a portable phone charger: If you are the kind of person that needs to Snapchat everything, then a USB battery charger will become your new best friend. Simply charge it up before you leave and plug it into your phone when it goes flat. I mean, there are generally charging tents available but who wants to spend the majority of your weekend lining up to recharge your phone?
Latest posts by Phoebe Braithwaite
(see all)