Non-invasive, non-surgical body shaping treatments are all the rage in the beauty world so we decided to chat with Body Catalyst founder and CEO Samantha Barakat Light about the top trending treatments this year, and what prompted her to found the largest chain of body shaping and wellness clinics in the country. (Spoiler alert: she's amazingly inspiring, and the results from of their signature treatments are incredible.)
What prompted you to start Body Catalyst?
"Coming from a health science background, I was interested in new technology that would help people shift stubborn pockets of fat that they may otherwise believe they're simply 'stuck with'. I've always believed that people should be able to take advantage of a little help every now and again.
"When I discovered fat freezing technology (cryolipolysis) I was just blown away by how effective it is. At that stage (seven years ago) you could only access this technology through plastic surgeons at a very high cost. My goal was to make fat freezing and other non-surgical, non-invasive treatments available and accessible to the masses. That's when Body Catalyst was born.
"What I noticed very early in the piece when I started treating clients was that there wasn't just a physical transformation as a result of these treatments, but equally as significant, there was an emotional and mental one too. People felt more confident about themselves, and this in turn had a hugely positive impact on their lives. Seeing this mind-body transformation play out had a massive impact on me and it actually led me to the name 'Body Catalyst' – we are the catalyst for positive change in people's lives. "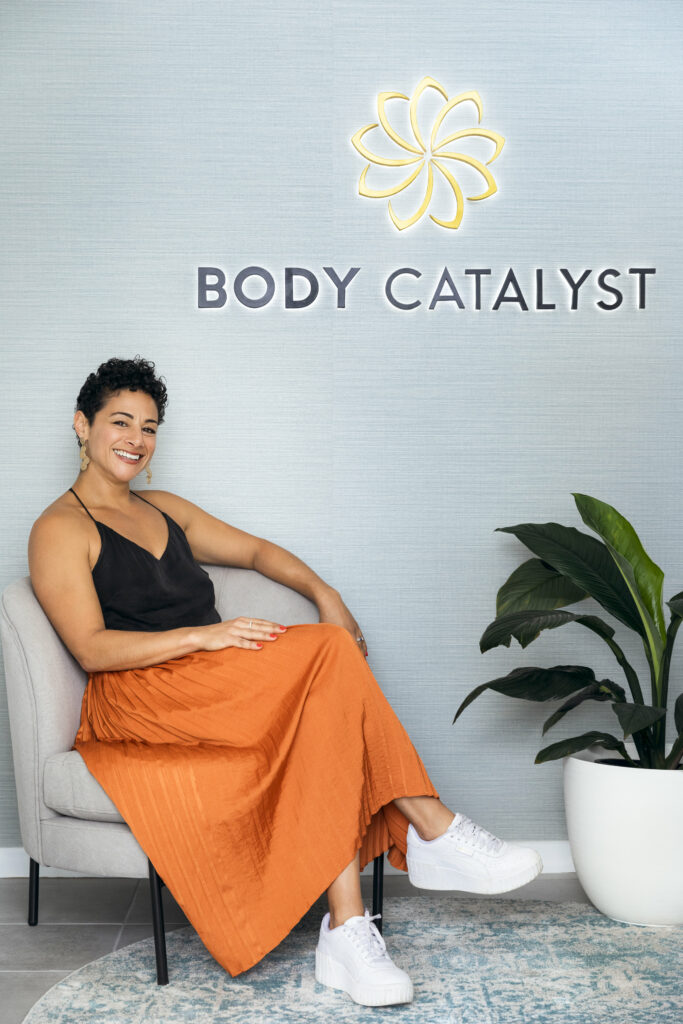 What are the top trending body treatments for 2022 and what are their benefits?
"At Body Catalyst, we have a holistic and personalised approach to reaching your body goals. We always work with our clients individually to tailor a package specific to their body concern, often combining treatments for best results. Some of the common concerns people come to us with range anywhere from stubborn fat pockets, cellulite, loose skin, weak pelvic floors, abdominal separation, muscle defining and skin rejuvenation.
"Fat freezing, or cryolipolysis is extremely popular and remains a favourite for a reason. Each treatment eliminates up to 30% of stubborn fat in the treated area and the fat cells are naturally eliminated from the body over the course of 10-12 weeks with no downtime.
"We also offer the incredible TeslaFormer Muscle Defining treatment, which is also one of the most popular treatments. It uses FMS (functional magnetic stimulation) to strengthen and define muscles, deeper than exercise alone. It's also incredibly effective when combined with fat freezing for those wanting to target stubborn fat and build muscle. This is perfect for individuals who are looking to increase muscle tone and definition, strengthen muscles, or treat abdominal separation.
"Another wonderful treatment (and one of the more recent technologies to launch!) is the TeslaChair treatment – a pelvic floor strengthening technology. Since its launch in Australia, this treatment has changed lives for the better. We have had clients who haven't been able to run, jump or sneeze without leaking, feel confident in their body for the first time in years! Even though 1 in 3 mothers experience incontinence, there is still embarrassment and stigma around this. We believe these hard-to-talk-about-topics are exactly the ones we should be advocating for. We want people to know they're not alone, there is a non-surgical solution available, and that they can be empowered to feel like the best version of themselves."
Why do we need these treatments in our lives?
"All of the treatments offered at Body Catalyst are non-surgical, meaning no downtime. We're all incredibly busy these days and we're here to support people on their body goal journey – we no longer have to sacrifice our body goals due to being time poor.
"Our approach at Body Catalyst is holistic and personalised, combined with medical grade technology, to assist with accelerating your body journey. You'll be in the safe and experienced hands of our wellness experts."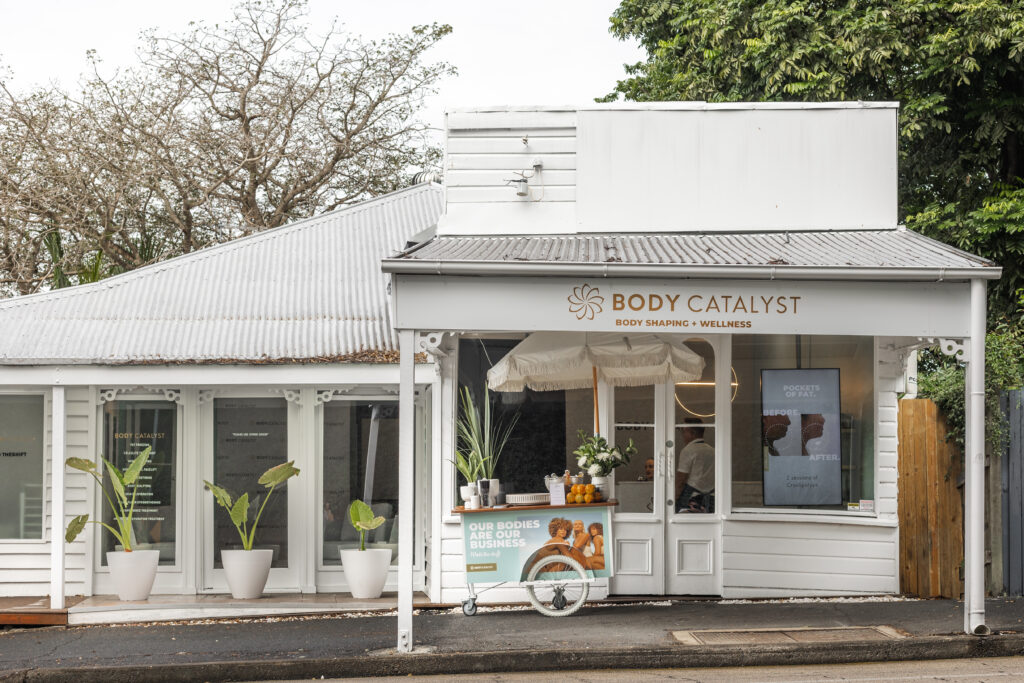 What's next for Body Catalyst?
"We now have 39 clinics around the country and are soon to open our first clinic in New Zealand. It's been an amazing growth journey for us so far, and our success stems back to our culture and our purpose which are both centered around empowerment. We are the largest group of body shaping experts in Australia and at the heart of this is our commitment to our clients' transformation journey – our Before & Afters are everything! We create a warm, inviting atmosphere in all of our clinics for our clients and our team, it's a space no one wants to leave. We have more clinic openings planned for this year and beyond, and this stimulates and excites us. We never rest on our laurels.
"We're here to empower Australians to reshape their bodies and shape-shift their lives!"
Body Catalyst clinics are popping up all over Brisbane to help you on your transformational journey. For more information, visit their website and book in for a consultation.