Fraxel has always one of those treatments that, as a Beauty Editor, I had heard all about but never really looked into. But when you get to a certain age (cough thirtysomething cough), you start to think about all the things you could possibly do to retain that youthful glow that used to be a given.
After doing my research and realising that Fraxel could help with that constant skincare bugbear of mine, the dreaded pigmentation, I decided to finally take the leap.
I booked my appointment with one of the leading dermatologists at Brisbane Skin to get some more information. These guys are the business: think phone calls before your appointment to make sure that there's no surprises on consultation day, follow up phone calls in between treatments to ensure things are going smoothly, availability to answer any questions you may have and loads of advice both pre and post treatment. I'll definitely be going back.
In my preliminary phone call I discovered that because I had melasma as well as regular sun damage, I would need to come in before the Fraxel to begin using some products to prepare me for the treatment. These included two weeks of Tranexamic Acid pills to help prevent a bounceback pigment response and a fading prep cream with hydroquinone and tretinoin (retinol), both well known fading agents.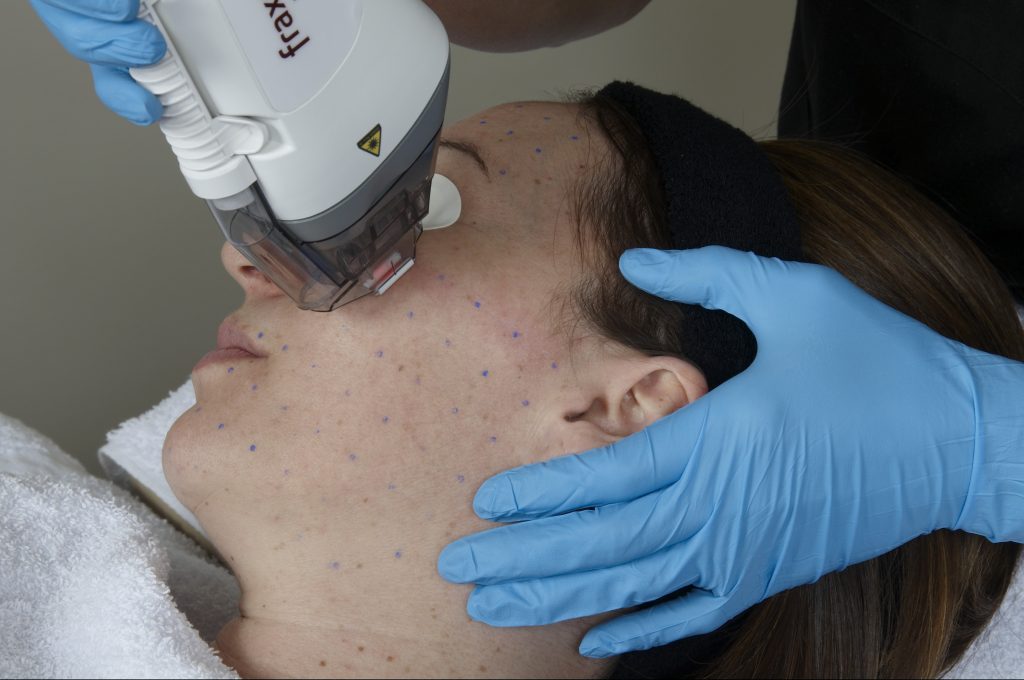 My first consultation involved lots of photos of my skin "before", including a very cool 3D imaging thing. Dr Shoban Manoharan had a chat with me about what to expect and why I was being put on the different preparations before my treatment. I left feeling super positive, well informed, and even excited for my treatment.
Then came time for treatment day, and let me tell you I was NERVOUS. I've had treatments before, so I know I am a little baby when it comes to pain threshold. Laser hair removal is fine but anything beyond that and I tense every single muscle in my body.
Luckily for me, this treatment featured a full face of numbing cream before we got started. Unlucky for me, Fraxel is pretty darn painful for a wuss like me, so the numbing cream didn't do an awful lot. It's over much quicker than I expect, and after some aftercare education and a lick of sunscreen on my face I am out the door ready to begin my recovery.
I am glad I took the day off work because my face is rather swollen and I feel quite spaced out. Like when you have really bad sunburn and you feel a bit heat stroke-y. I take my painkillers prescribed by the doctor and fall into a very deep sleep… in the middle of the day.
The following day, the spaced-out feeling has gone, but my face feels like gritty sandpaper, and on closer inspection I have hundreds of tiny microscopic dots on my face… mini scabs, I guess? My face is red, and raw, but lucky I have been told to expect this. I've been applying and reapplying my SkinCeuticals Hydra Balm as often as I feel like I need to, in order to hydrate my distressed skin.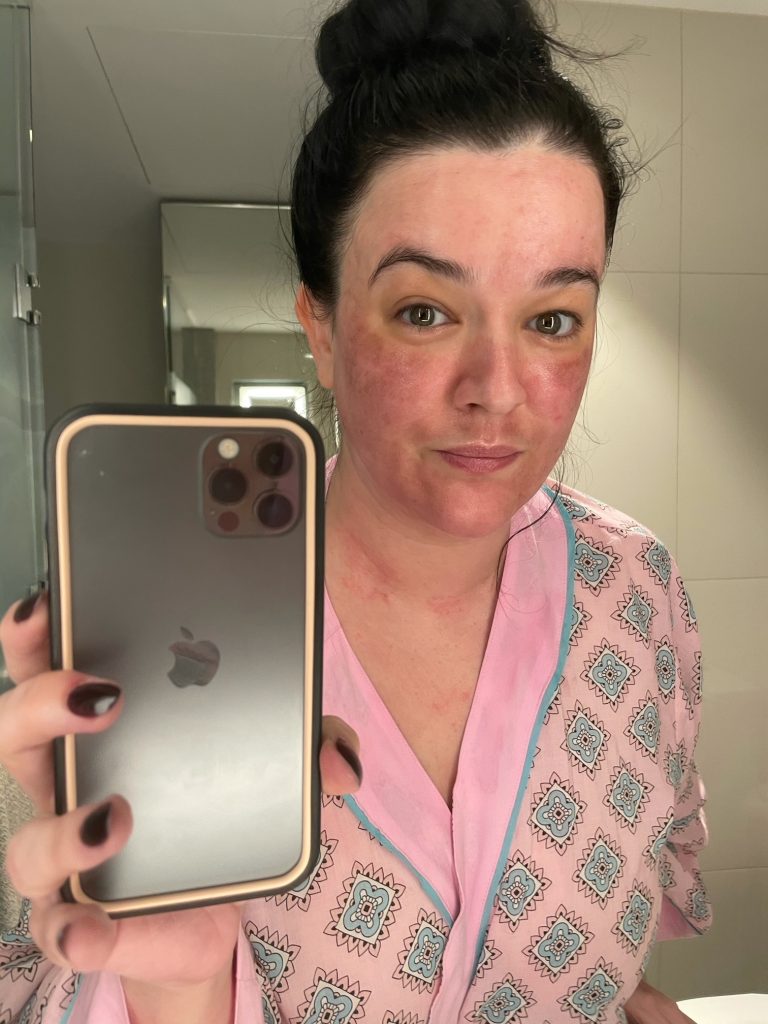 The next few days are a blur of gentle cleansing, uber hydrating, over applying sunscreen and telling people I wasn't available to go out for … reasons. Those reasons being my beet red face that was still pretty scabbed up and not fit for the general public.
After about a week, the last of the sandpaper skin had been washed away, with the softest skin I've ever felt left behind. Seriously, I needed to stop myself from touching my face all day. But, as with all new skin, it was still pretty red and raw. And the redness keeps on going, and going, and going. A month after my treatment, my skin is still turning red at the drop of a hat and I get a little worried that maybe I am not healing properly.
Fortunately, a quick consult with the nurses at Brisbane Skin tells me that this is exceedingly normal. It can take 4-8 weeks before skin is fully back to normal for some people. Even so, they book me in for a quick laser treatment to decrease redness for good measure.
The Verdict:
I was so pleased with my skin post-Fraxel. While it didn't nix my pigmentation for good, it was definitely lighter than when I went in, AND thanks to the expert advice of Dr Manoharan, I have a much better idea of how to manage pesky melasma. I'm told that 2-3 session of Fraxel could help get rid of the melasma in a more thorough way, and it's something I am definitely considering. Fine lines that had begun developing thanks to being thirtysomething have disappeared, and my pores are much much less visible. Fraxel may have been slightly more intense than I was expecting, but it definitely gets the job done.
And more than that, I've found a really amazing dermatology resource in the team at Brisbane Skin. The care with which they look after their patients both before and after procedures is really something special, and I know I will definitely be going back for concerns in the future.