We've been experiencing a bit of a dry spell lately. Hang on, get your mind out of the gutter and let us specify. We're talking about vintage shopping, duh. You know how there's only ever two extremes when it comes to getting thrifty? You'll either hit the jackpot and discover loads of top quality finds, or you go weeks, months even, sorting through piles of old, musky clothes, not find a single decent thing. It doesn't help that Australia is a pretty average place for hunting down vintage gems. We wish we were here to introduce you to a tinder-like app that'll help you quench your thirst and hook you up with the dress of your dreams. But unfortunately technology still has a long way to go in fulfilling that fantasy. Sorry for the let down. We can offer you our best tips for getting those vintage threads back to your place and all up on you.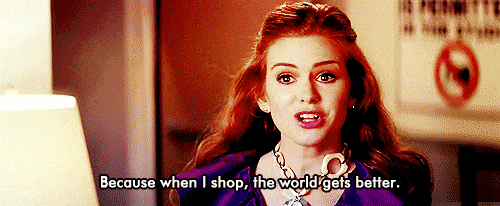 See the potential
We're going to sound far too reminiscent of our mothers for our liking here when we tell you: don't judge a book by its cover. Or should we say, don't judge a vintage piece by its face value. Ever pulled an amazing pair of pants from the rack, only to realise they're 2 sizes too big? Or maybe you found a jacket that was so perfect, except for one fatal flaw: 80's shoulder pads (btw we're kinda learning to love shoulder pads, they're making a comeback, just you wait). Don't let these things stop you from purchasing. It's not what you find, it's how you rework it. Get things altered so they're align with your fit and aesthetic! Shorten dresses to tops, remove frills and ruffles, cut jeans into shorts. The opportunities are endless!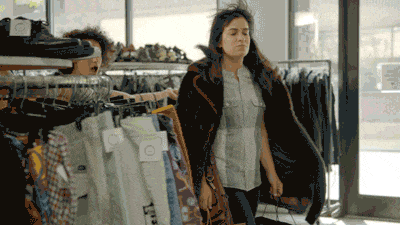 Commitment is key
You've gotta work it, if you wanna werk it. Too cryptic? Basically, if you want to build the vintage wardrobe of your dreams, you have to put in the time. We're not saying you need to spend hours at once sorting through piles of, for lack of a better term, crap. You should never need to pull out every item to suss out. Just look closely over the racks, and pull things if you like the colour, print and type of fabric. But you will need to commit to going op shopping regularly if you want to hit gold. We mosey down to our favourite op shops once a fortnight at least.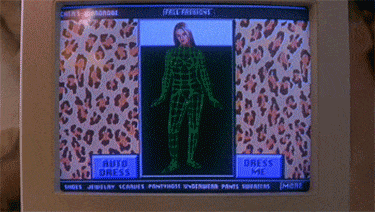 Stay in bed & get online
Like we said, Australian vintage doesn't even compare to Europe or America. But that doesn't mean we have to miss out. We don't know about you, but online shopping is definitely our preferred method. Who doesn't love shopping while laying in bed in your pj's, sipping tea (wine in a mug)? Our fave online stores to vintage shop are Etsy and depop. We also get around the smaller online stores, like Lisa Says Gah, I Am That Shop, and Courtyard LA.
There ya go. Now you have no excuses not to become an absolute vintage queen. Get shopping!