Over the long weekend I went to check out Jungle Adventure at Tingalpa with my daughter. Jungle Adventure is Queensland's largest indoor play centre with climbing walls, bouldering, ninja, parkour, high ropes courses, free fall zones and more.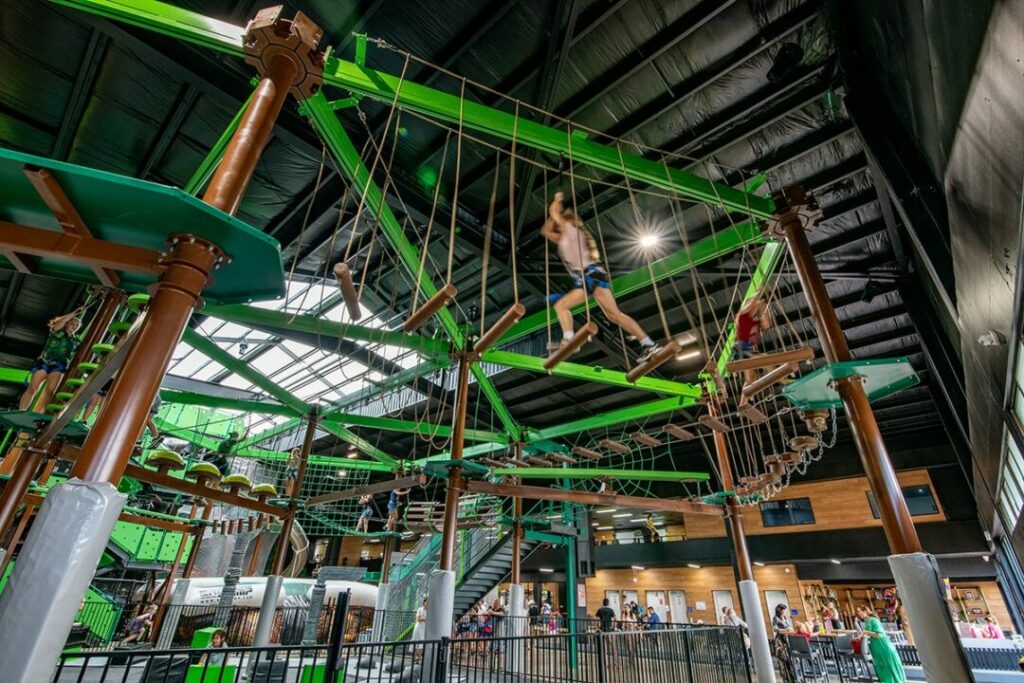 She tried out a pass called the 'Ultimate Jungle adventure'. It was $45 for 3 hrs and combines the Jungle Canopy, Gorilla Warrior, Tribal Climb & a free Jungle Jump. If you check out the website there are other cheaper passes available. Unlike other play centres, 'observers' (ie parents who just want to chill) are free.
On the ground level there is the fully licensed Base Camp Cafe with snacks and drinks, and upstairs (there's a fancy lift for accessibility) is the Vines Restaurant if you want something more substantial to eat. You can also place an order for food downstairs at the cafe, and they will deliver it to you from the restaurant so you can keep focussed on your kidlets.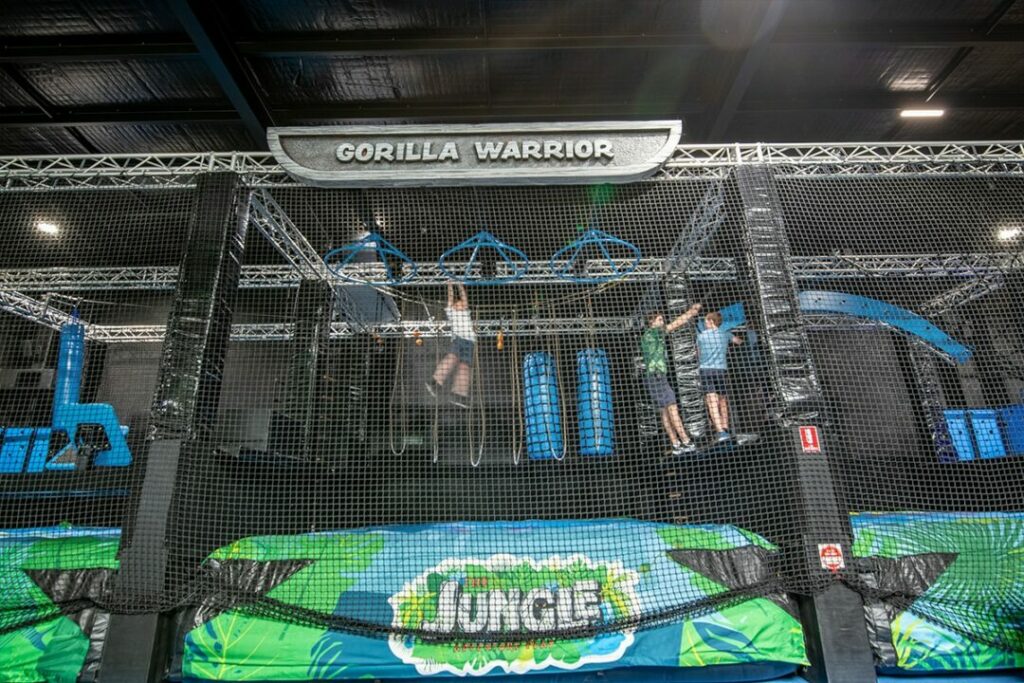 My daughter is nearly 12 and is getting to an age where she has pretty much outgrown most play centres – but this was much more of a challenging adventure for her, and she was loving every moment. There are other zones more suited to younger kids, toddlers and above.
You do need to book your time in Jungle Adventure, although they accept walkins, and will help you to book (there are multiple ipads for bookings waiting by the door). I can see how this helps make sure that each zone is never overcrowded and that there are enough staff at each area to support everyone, but it did lead to alot of clock watching to make sure we didn't go over time at each area.
Handy tip – if you are taking a trip there – don't trust your GPS – put in the actual address 31 Proprietary St Tingalpa QLD 4173 – my GPS had me driving around the back streets for much longer than it should of! Very stressful when you have a booking and you are using up paid time.
Check out their Family Fridays to enjoy a glass of wine, free kids meals, and live music.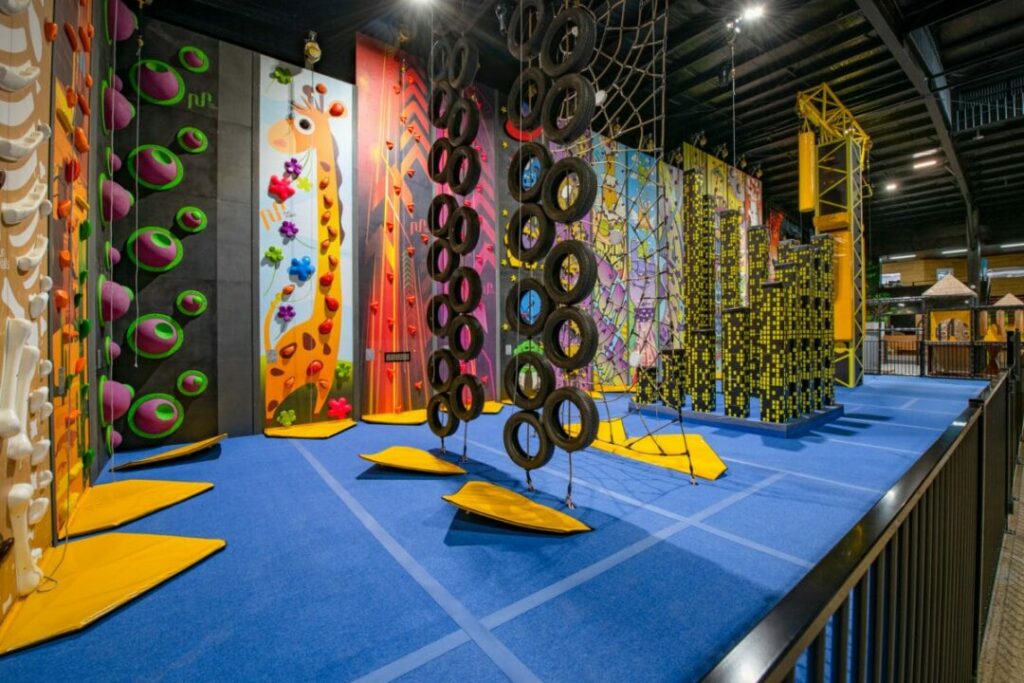 For more details and to book – https://thejungletribe.com.au
31 Proprietary St Tingalpa QLD 4173
(07) 3147 8013
Latest posts by Embrace Brisbane
(see all)