When I first heard about Koko & Kush, I thought "ooooh hemp in skincare? Scandalous but also colour me intrigued!" After all, it's fabulous in clothes and I have heard rumors in the beauty community that hemp oil is actually a kind of a miracle worker when it comes to skincare.
And as much as the product names are cheekily referencing the 420 side of the street, don't get it twisted: there's no THC compound in hemp and the only high you'll get if from just how good your skin can look.
I've been trying the range for about a month and I have already noticed a reduction in my annoying breakouts around my chin which is a huge win. Plus the refillable, colourful packaging is to die for.
So I was inspired to interview Koko & Kush founder Cindy Lim to ask her all about her brand and what led her to select hemp as her hero ingredient.
​​​What led you to start Koko & Kush?
Koko & Kush was conceptualised in 2020 just after COVID hit. I was in the events industry which was wiped out overnight. As I was now out of a job in events, I began to help out my parents at the family deli, which saw me having to wear a mask (of course!) to every shift. As masks became the norm, my skin began to become inflamed and in turn break out. I searched and tried out almost every product on the market and unfortunately nothing was working.
I finally stumbled upon my "best bud" that I'd heard was dubbed "nature's most perfectly balanced oil": hemp. I knew it was a controversial ingredient given most marijuana is still illegal in Australia. However, the results I saw on myself were too good to gate keep.
After creating a sample of hemp serum which cleared my acne in next to no time, I wanted to create hemp-based skincare that was effective, cruelty-free and removes the intimidation factor from your skincare routine.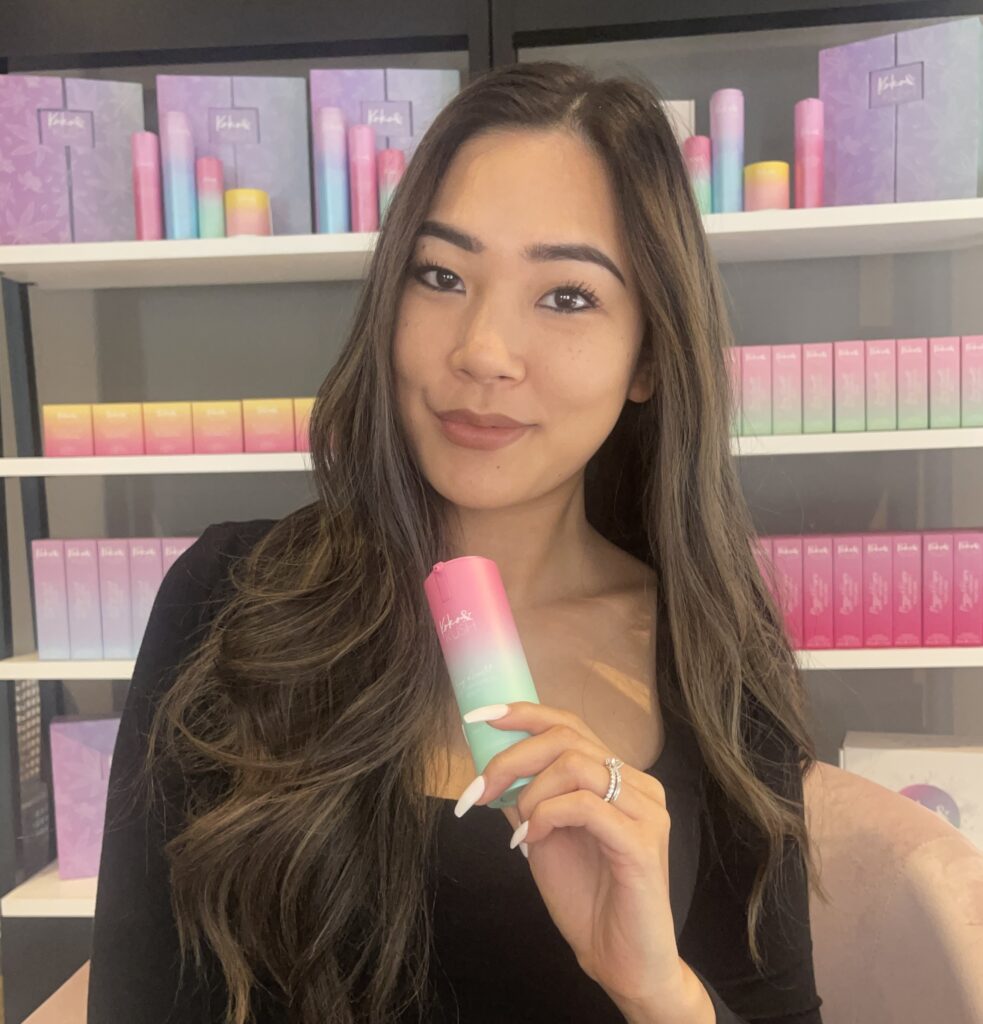 How did you settle on hemp as the hero ingredient?
I stumbled across hemp when researching for an ingredient that could help regenerate skin cells quicker. I realised that I couldn't heal my skin quick enough before having to irritate it again with makeup and the face mask so I needed a product that had a quick turnover. Hemp is known to regenerate skin cells quicker while also being non-comedogenic and helps to reduce the redness which is exactly the problem I was experiencing. After a few rounds of samples and the positive effects it had on my skin, I knew hemp was just an all-rounder ingredient that I needed to include in all my products.
How different is your brand from when you started?
My brand has changed so much from when it started. The initial prototype was standard bottles with a very neutral colour palette, and now we have our refillable coloured ombré bottles. We have more products in the works and the community we have built in a short amount of time reassures me that our products are loved and most importantly are helping others with their skin concerns!
What is your fave Koko & Kush product and why?
The Bong Appétit Serum is my favourite product as it was my first product that I created and the product that cleared up my skin. It is a water-based serum that is so soothing, hydrating a plumping to the skin. Its hero ingredients include hemp seed oil, watermelon, goji berry and finger lime. All of my products are naturally derived and come in refillable packaging to help reduce wastage. Customers, friends and family alike who have tried it have told me how amazing it absorbs into the skin and how it helps different skin concerns.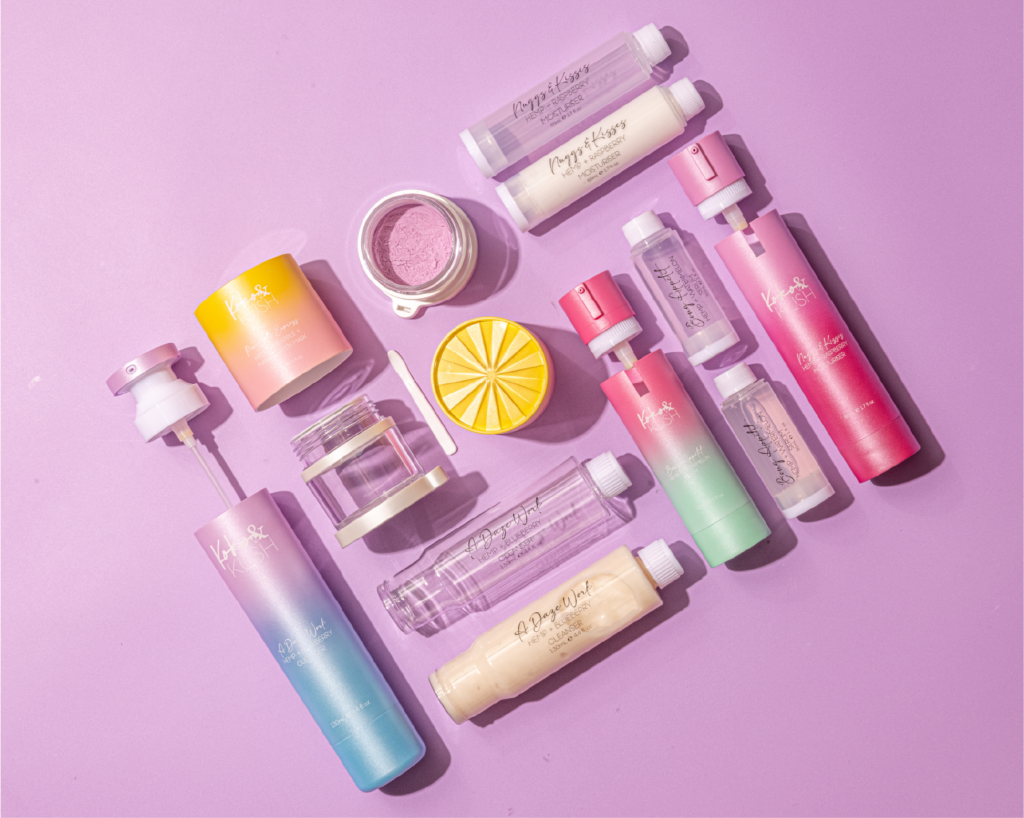 Why is sustainability important to your brand?
I quickly realised how much wastage the beauty industry contributes globally so, while I was so close to going down the route of a bottle with a sticker slapped onto it, I instead decided to focus on a sustainable packaging method for Koko & Kush which is where our refillable bottles come into play. I love to help where I can and if these refills reduce the plastic amount and carbon emissions used to create them then I am all in.
What is your top bit of skincare advice?
In my opinion, prevention is better than a cure, and I agree with dermatologists and skin care experts who all recommend sunscreen. Also I wish I had practiced a better skincare routine when I was younger! For example, my skin issues (break outs) caused me to pick at my skin causing large pores which cannot be reversed, so get onto a really good skincare routine whenever you can and stick with it! Also, don't forget your SPF!