It's time to celebrate, Brisbane because there are now TWO places you can satisfy your frozen yoghurt cravings in the river city. Yo-Chi's newest self-serve sweet treat station has opened its doors at Westfield Mt Gravatt and ooh boy, are we excited. The new store joins the CBD Albert St location.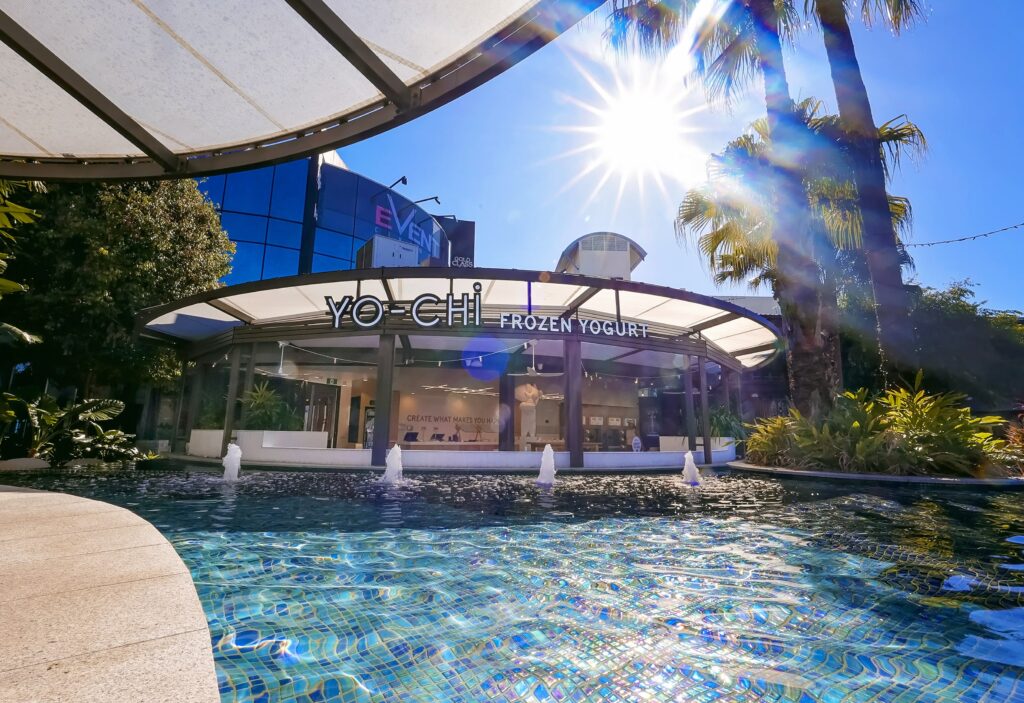 Situated perfectly in the resort-style dining precinct at the shopping complex, Yo-Chi offers dessert lovers the opportunity to serve their own frozen yoghurt from one of their deluxe swirly machines, and top it with… well, pretty much every topping one could ever want. Team that with literal water views and you've got a dessert oasis that I already can't wait to go back to. (It's also next to the cinemas, so it's perfect for a post- or pre-movie indulgence).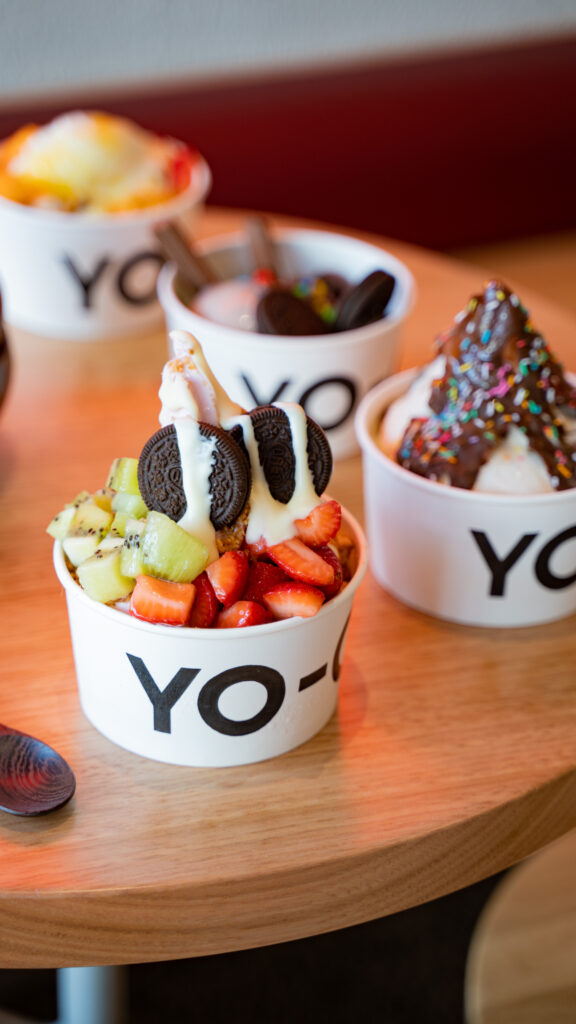 The brand's incredible popularity has seen locations expand exponentially and Queenslanders have become big fans of Yo-Chi, with more venues planned to open in the near future. Mt Gravatt locals will be thrilled to find a menu that includes all of Yo-Chi's classic flavours like signature tart, chocolate, and vanilla, as well as a rotation of seasonal flavours that includes mango and coconut. Yo-Chi's famous buffet-style topping counter will allow customers to choose from a range of toppings like mouth-watering brownies, cookie dough and mochi.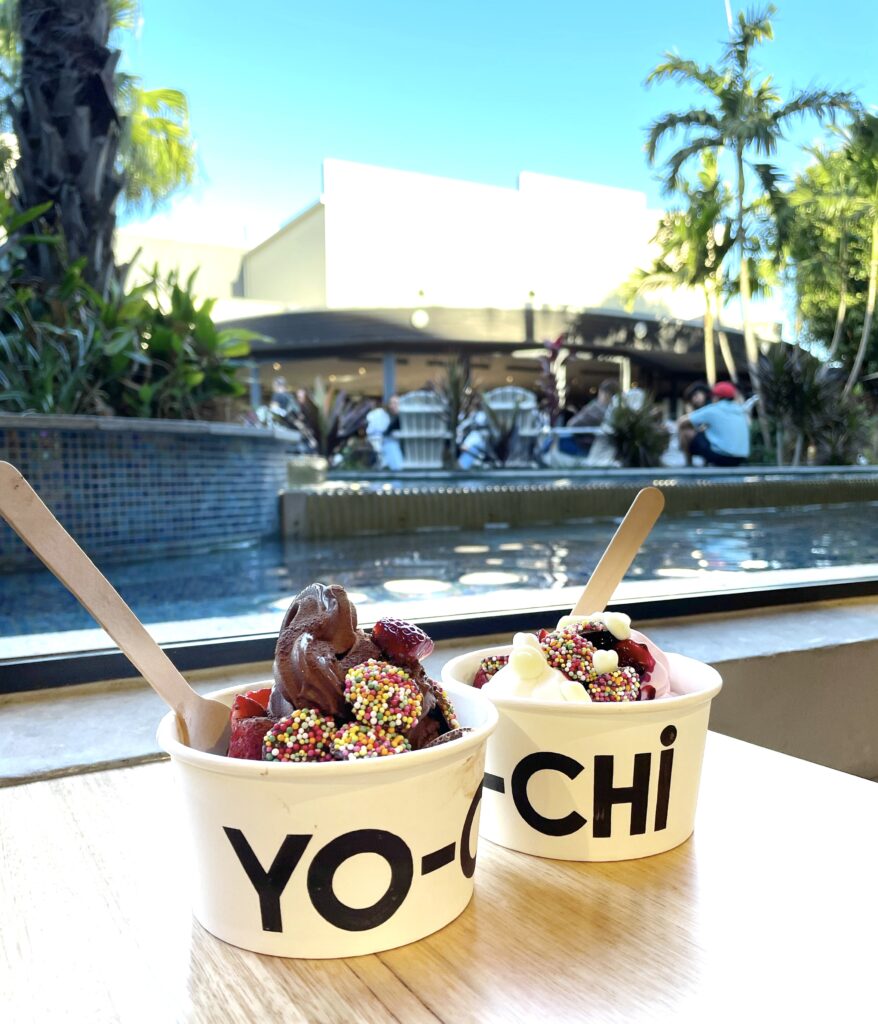 We took a little sneak peek at the store on opening weekend and honestly, frozen yoghurt never tasted so good. It was really hard to choose between the flavours but thankfully the lovely staff were on hand to offer us little taste tests. I settled on chocolate (apparently it was VEGAN too but still tasted ridiculously creamy) and my friend went for a mix of strawberry and signature yoghurt flavours.
Then we topped it with ALL THE THINGS. Seriously. There's so much to choose from. I had freckles, chocolate dirt, strawberries, passionfruit and a few other things I can't remember but it tasted gooood. High recommend from me.
Yo-Chi, Restaurant R5 Westfield Mt Gravatt (07) 3114 2687