Picture it: it's summer, it's hot and you've finally hit your limit with shaving every single time you want to bust out the bikini—you're finally ready to take the plunge with laser hair removal. But, don't people say it's best done in winter to get ready for sun season? Can you even still DO laser hair removal in the warmer months?
We went straight to the experts at Laser Clinics Australia and chatted to Aimee Quirke, Global Head of Skin, to find out everything you need to know about having laser hair removal over the summer.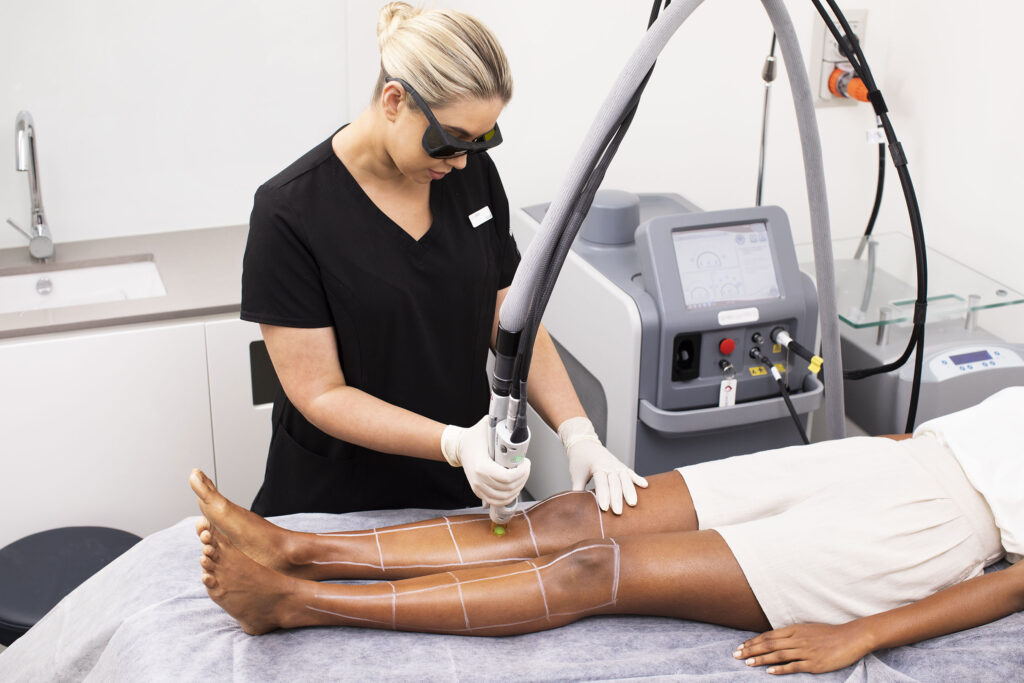 What should you consider before undergoing laser hair removal?
Consider the time you SAVE by having laser hair removal! Going from daily shaving to often a quick 10-20 minute treatment once a month is time saving. It's really important that you book your sessions regularly and at the time frame set by your therapist to ensure we are treating the hair at the correct time for best results. Laser hair removal sessions are a once a month commitment for a life-time of benefits.
How do you prep your skin before laser sessions? And take care of it after?
Ensure you shave the treatment area 24 hours before your session. This ensures that the laser is picking up on the hair deep within the hair follicle, not the hair on the outside—we need the light to destroy the hair from where it grows at the base. 
Avoid any lotions or moisturisers the morning of your appointment, as this can impact the treatment area. 
Avoid sun exposure and fake tan two weeks before treatment and wait two weeks after treatment for sun exposure. You can fake tan again three days after your treatment. 
After the treatment the skin will be warm, with heat lasting for up to three days. Apply Skinstitut Laser Aid for three days, morning and evening, to continue reducing the heat and caring for your skin. 
On day fivem we ask you to use Skinstitut Glycolic Scrub. The hairs are going to start to loosen and fall out, but it's really important not to pull, pluck or pick at the hair. The glycolic scrub with help to gently loosen and remove the hair through exfoliation, leaving the skin silky smooth. 
Wear SPF daily to areas not covered with clothing—this will protect from photosensitivity.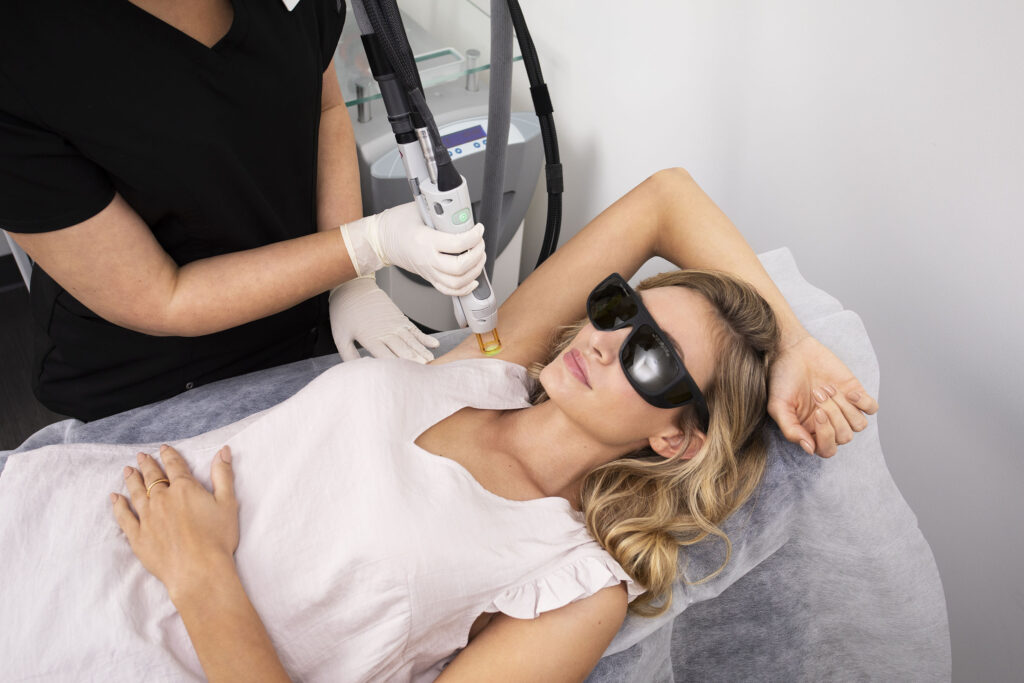 What should you be careful of if you're scheduled for removal sessions over summer? 
The number one rule is no sun exposure to the treatment area for a minimum of two weeks prior to your treatment, as this stimulates melanin within the skin. As the laser is targeting melanin (in the hair), sun exposure means there is a far higher risk of adverse reactions occurring in the skin. In instances where someone has had a lot of sun (tan lines visible) we ask them to wait four weeks to ensure a safe but also effective treatment.
Always apply your SPF to protect the treatment areas (if not covered with clothing).
Often people want to get spray tans over summer, is this a no-no for laser hair treatment?
Spray tan and fake tanning can still take place, it's all about timing. The tan needs to be 100 per cent removed prior to your treatment, so we advise allowing two weeks before your treatment of no tan application and lots of exfoliation to remove any tan residue. Three days following your laser treatment you are welcome to use spray tan and fake tan again (just remember it needs to be removed before that next session of laser).