Greetings, Embrace Brisbane readers! I'm Natalie from Brisbane's very own Act React, and I'm one of the many performers taking part in Wynnum Fringe, which runs from November 15 to December 3.
What began as Tom Oliver's idea to get out of the Covid doldrums—a festival celebrating his home suburb of Wynnum—is about to go into its fourth and biggest year yet.
As a producer and performer, it's always wonderful to be a part of a festival event, particularly when it gives me the opportunity to highlight the great work of other creative people.
The action is all happening at George Clayton Park on the foreshore, which has been transformed into the sparkling Wynnum Fringe Garden.
I've been there for the past few days getting our bus ready for Speed: The Movie, The Play (the cheeky homage to the 1994 Keanu Reeves movie Speed that we're thrilled to remount on the bayside), and I can tell you, it's looking gorgeous. There's a ferris wheel and a chair swing ride; a beautiful Quandamooka First Nations display; delectable looking refreshment and food outlets; plus everyone who buys a show ticket goes into the draw to win a $30,000 camper van from Brisbane Camperland, which is a crazy good prize.
Of course there are also three great venues showing a bunch of different types of performance: burlesque, cabaret, stand-up comedy, circus and of course, music.
You've got your big ticket musical drawcard: Marcia Hines and Daryl Braithwaite, will headline the Rock the Bay concert on December 3; Diesel is doing a one off of greatest hits (even going back to the Johnny Diesel days!); and Robert Forster and Chocolate Starfish are both making appearances.
I've pulled together some other finds for those wanting to spend a few hours exploring what's on offer at Wynnum Fringe. Have fun!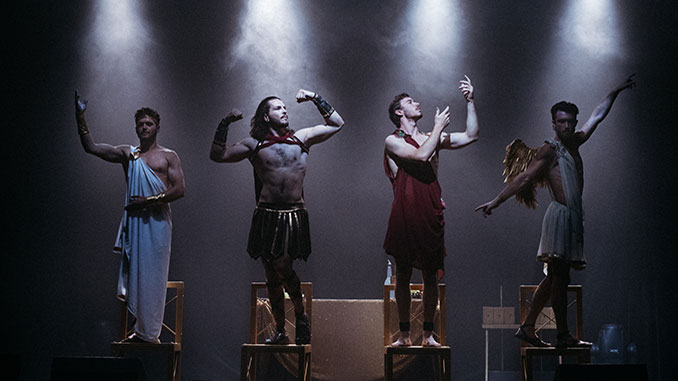 Listen, these guys probably don't need my recommendation to sell tickets: four acrobats so well-sculpted they'd make Michelangelo give up the chisel who perform death-defying stunts in tribute to the Greek gods of old.
I saw Godz at last year's Wynnum Fringe, and ever since I've been keeping a languid eye on them as they've toured the festival circuit just like I have this year. They've been impressing audiences around the country, and they're genuinely kind and generous people. The show is at times charming and sweet; at other times hilariously filthy like the best myths of yore.
https://wynnumfringe.com/events/godz/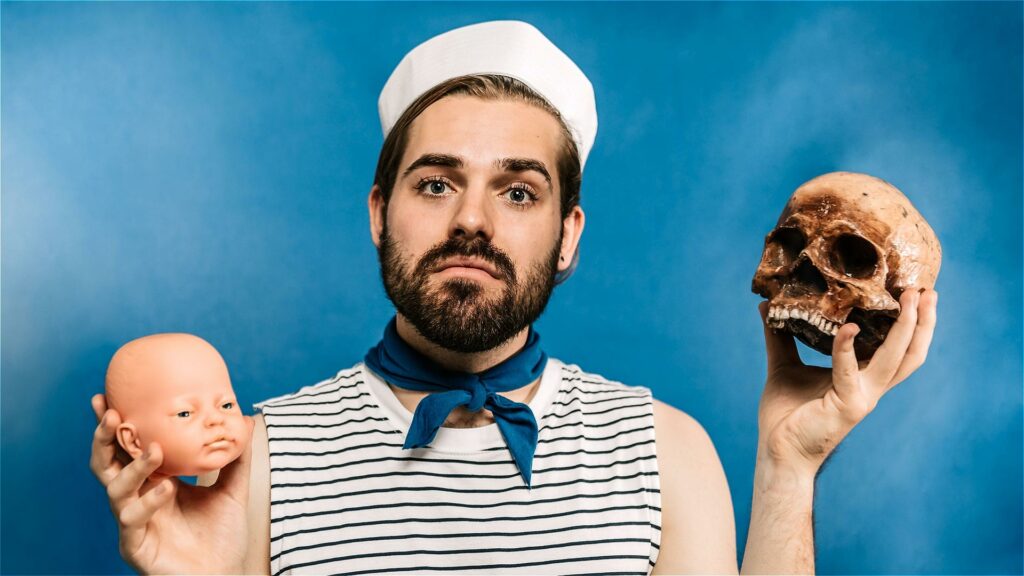 If you're looking for something with a guaranteed climax, check out, a comedic cabaret journey through the world of sperm donation.
Darby James just won big at the Melbourne Fringe awards for this show and it looks like it's heading to Edinburgh Fringe next year. This is your chance to see it before it inevitably gets even bigger. Ahem.
https://wynnumfringe.com/events/spunkdaddy/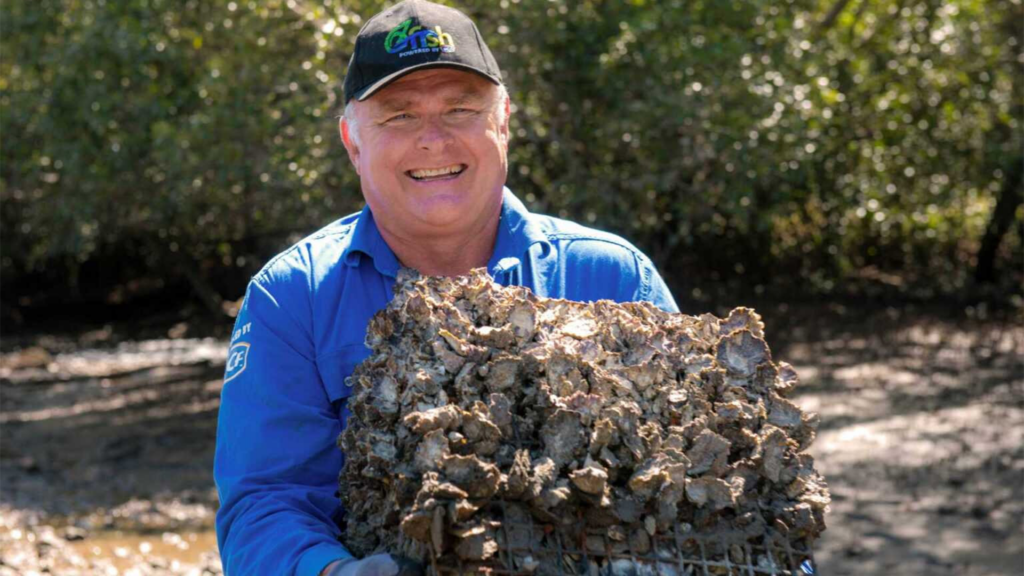 I have read many a fringe festival program, and in all honesty this may be the most wonderfully niche topic for a show I've ever seen: oysters.
If you thought the slimy critters were only good for slurping down at fancy dinners, host Robbie Porter is going to open your eyes to the role oysters play in marine ecosystems, apparently with trained oysters along for the ride.
Honestly, given the Bay is right next to the Fringe Garden, this kind of show concept is fantastic.
https://wynnumfringe.com/events/robbie-porter/
If you've got little ones to entertain, this gem from Brymore Productions ditches words in favour of clowning and physical comedy in a tribute to tortured artists. Sean and Hollie from Brymore are a married couple who specialise in making accessible children's theatre. They're based in Brisbane, but debuted this work at the Edinburgh Fringe earlier this year, so it's already got runs on the board. And they're also prepared to get messy in what they call a "Mr Bean meets the Mona Lisa" comedy.
https://wynnumfringe.com/events/artiste/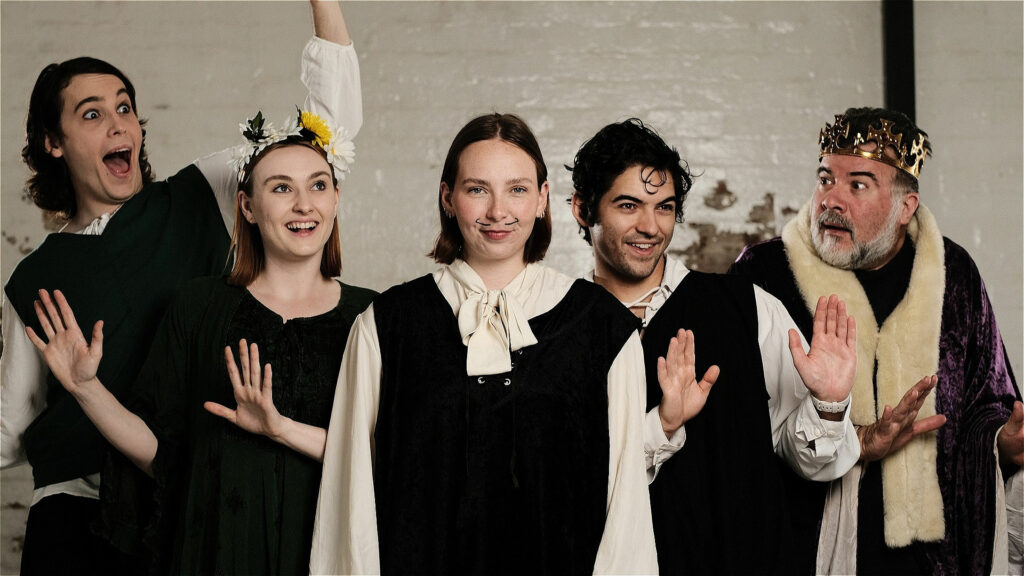 You might not think of Shakespeare as a Fringe artist, given the Globe Theatre's Number One Guy is performed in highfalutin' theatres the world over. But the Bard is often at its most engaging when his work is sampled and restitched to create new takes and twists.
The Queensland Shakespeare Ensemble do just that with this show, which transforms theatrical feasts like Hamlet, Romeo and Juliet and the *cough cough* Scottish Play into punchy, bite-sized pieces. Expect musical interludes, dance numbers, and wooden swords.