Two years being locked down sure does make someone itchy to cross interstate borders and experience more of what this great country has to offer. It's me; I'm someone. So it was with a great amount of excitement that my fingers hovered over the mouse, and I clicked "add to cart" on a return trip to Melbourne.
Known as one of the most liveable cities on Earth, Melbourne is full of culture, creativity and some of the best coffee in the country. Not to mention the fact that the changeable weather allows me to wear so many different outfits, sometimes all in one day!
But if you've never been to the cosmopolitan capital (or it's been a while) it can be overwhelming to figure out the best places to eat, sleep and play. So I spent 48 hours in Melbourne to discover what's what, and bring you the best the city has to offer for a Brisbanites on a minibreak.
What to do in Melbourne
Melbourne is known for its thriving arts scene, with some of the country's best galleries and most incredible shows (not to mention gorgeous theatres in which they play).
My first stop when I touchdown in Melbourne is to see what art exhibitions are on, and theatre shows are playing to book some tickets. I literally frame the rest of my holiday around that. This time, it's off to The Lume, Australia's first permanent digital art gallery. Forget staring at a painting on the wall, this gallery is famous for its fully immersive sensory experiences. An expansive and exhilarating look at the life and career of Van Gogh is currently showing, with the next experience in the works as we speak. This exhibition was one of the most gorgeous things I have ever experienced, with music and imagery intertwining to tantalise my senses.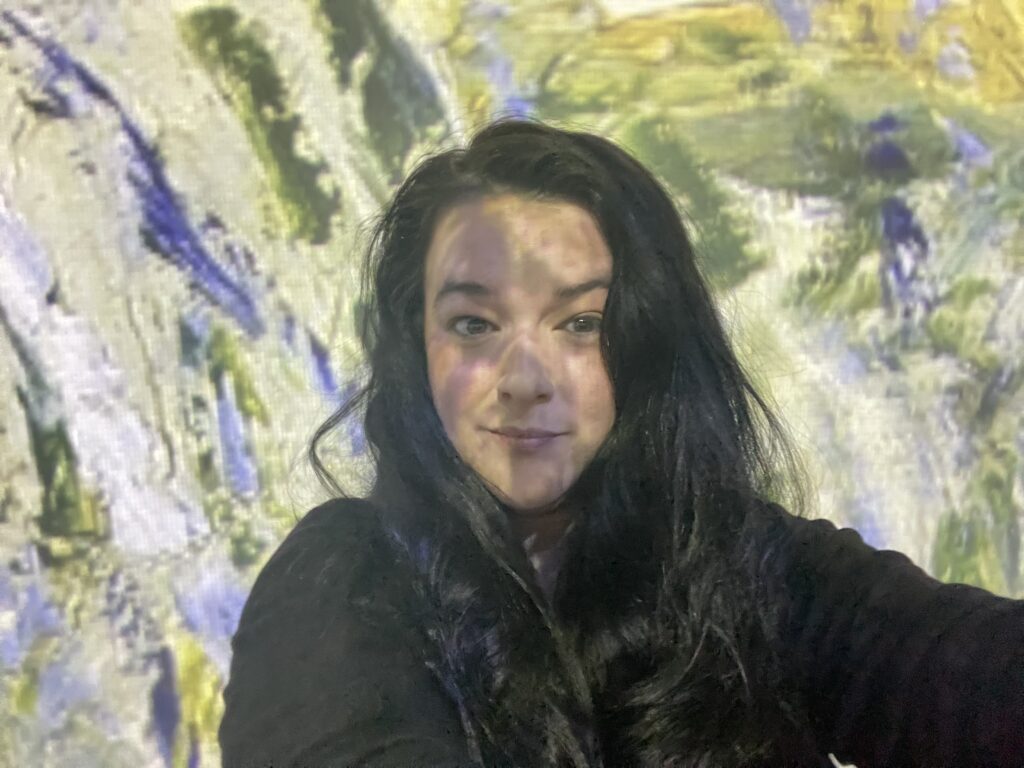 Melbourne also is home to exclusive theatrical productions; Harry Potter and the Cursed Child is one of these. Too big to tour, the beloved stage continuation of the Wizarding World has been condensed into one show and is a marvel to behold. I've seen both the two-play version and the current one-night show and honestly, it's well worth seeing both. I struggled to remember what they had cut out, which is the sign of a job well done. If you want to see incredible feats of magic and mystery unfold before your very eyes (not to mention getting to ride to Hogwarts again) then this is a show not to be missed. The Princess Theatre is a stunning heritage venue as well, and the intricate architecture is also worthy of your time and attention.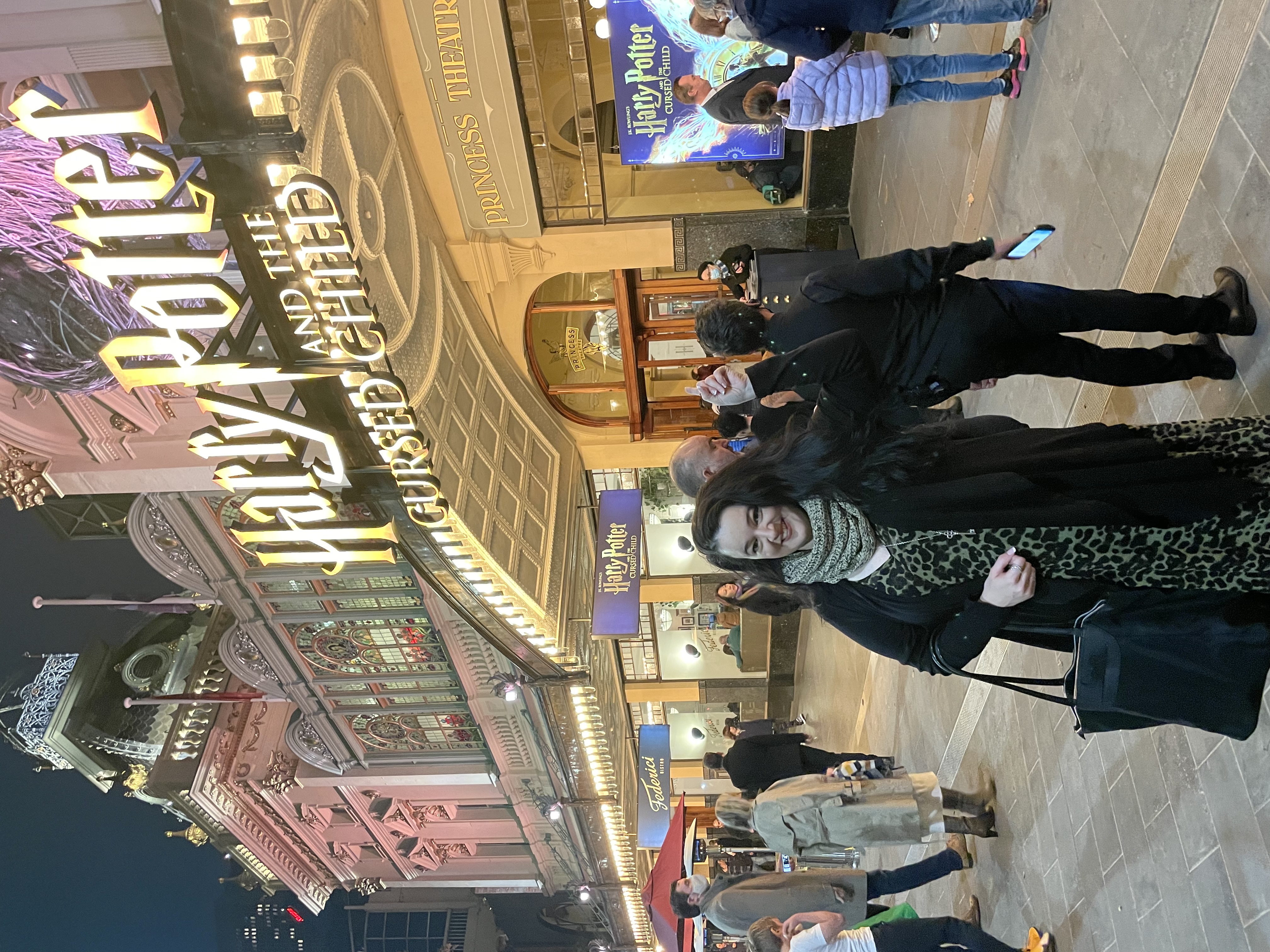 Then there's the shopping. I couldn't head to Melbourne without a spot of shopping on the famed Chapel Street.
Chapel Street is a gorgeous street to just stroll down, not to mention popping into all the fab shops along the way. Think high end fashion and boutique fashion colliding with foodie havens and second-hand nooks. It's a real cultural melting pot that extends through multiple suburbs and precincts and I can't get enough of it. Word to the wise: it's a long, long street so make sure you are in comfy shoes to make the most of your shopping expedition.
Where to stay in Melbourne
If one wants to shop on Chapel Street, it only makes sense to stay nearby. How handy that the trendy Ovolo Hotels has opened a new and extremely funky offering just off the main drag in South Yarra!
It didn't take long for this to instantly become one of my favourite hotels I've stayed at (and it's not just because of the gorgeous plate of fruit that greeted me on my arrival). Stepping through the doors of Ovolo South Yarra is like stepping back in time, to when disco ruled, oranges and browns were the chicest of colours, and music was best on vinyl. The 1970s vibe has been given an oh-so-chic modern twist, complete with neon "fireplace", pop-art decor and even retro elevator music to die for.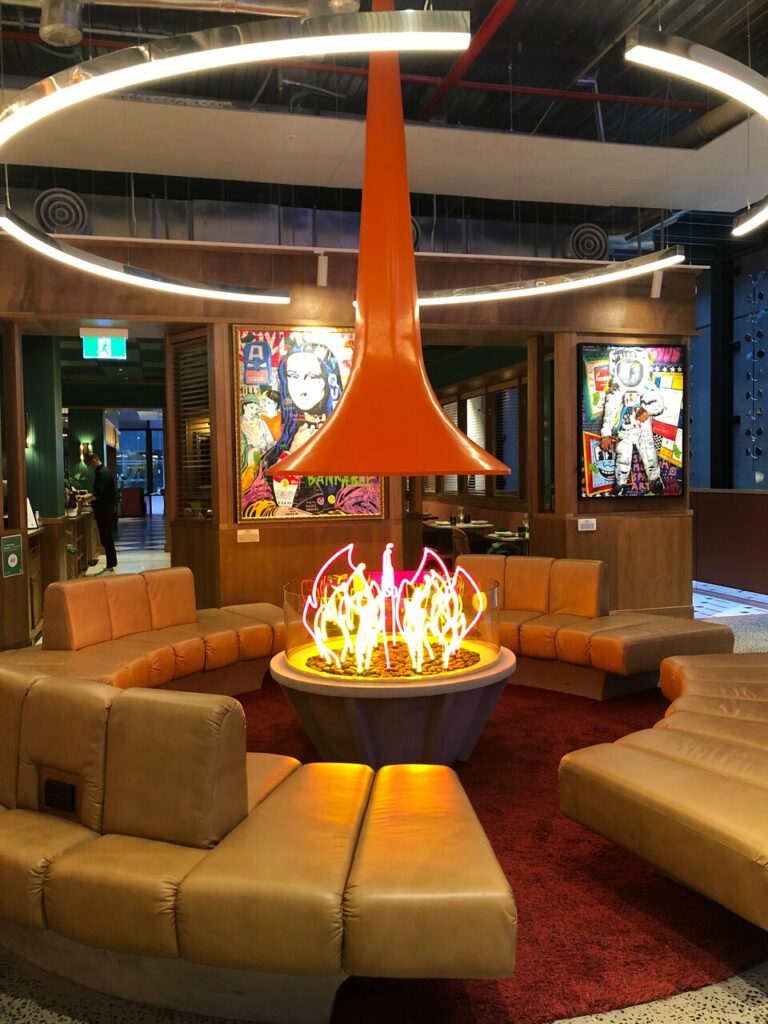 Even though my room was small, every bit of space had been utilised so cleverly that it actually felt quite large! Beautiful stone finishes sat alongside retro tiling and an arty vibe. Don't even get me started on the comfy-as-a-cloud bed, divine rainwater shower and FREE minibar. Yes, yes, yes more of this please; other hotels could learn a great deal from the unique, boutique style of Ovolo South Yarra.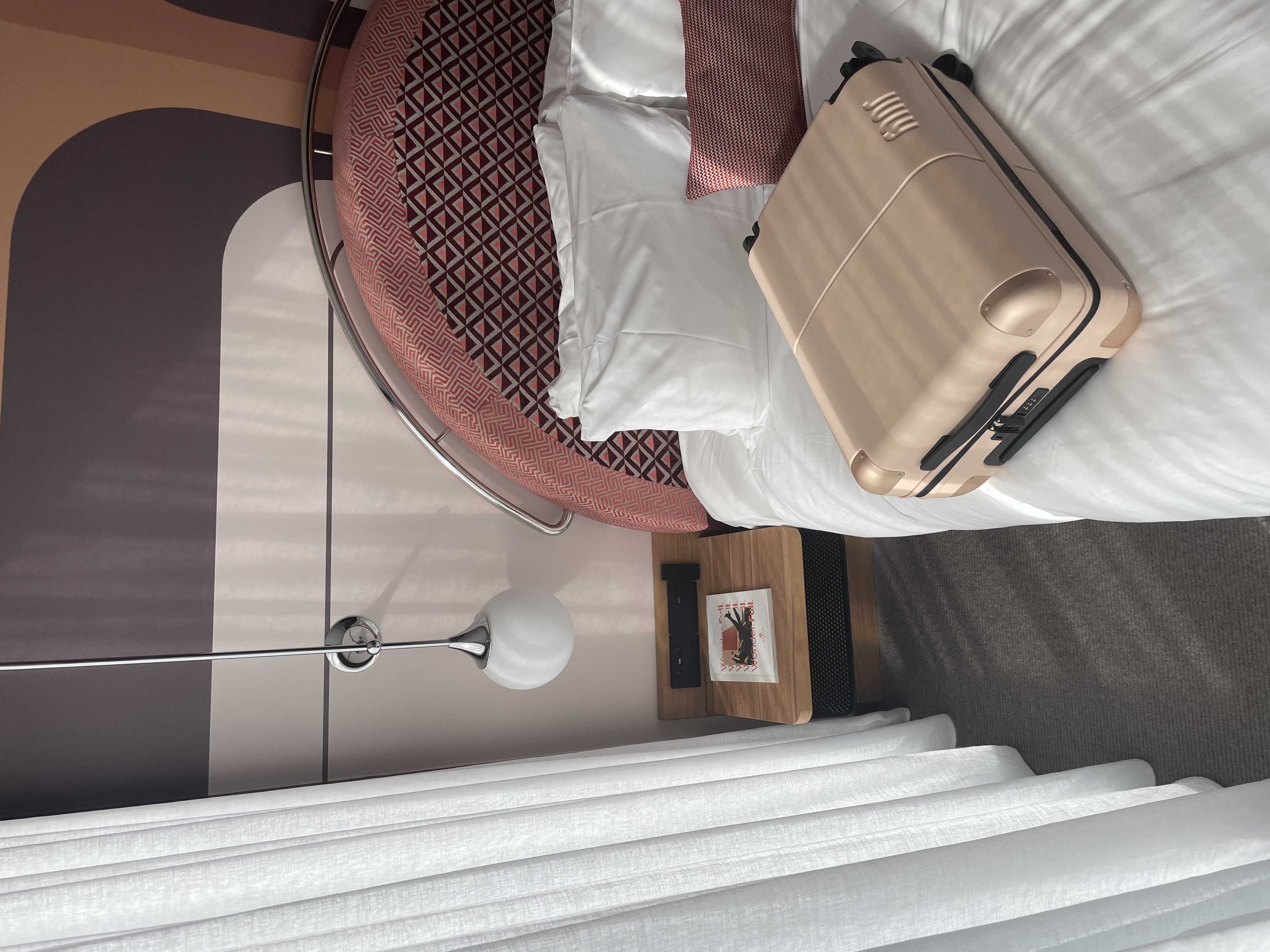 Where to eat in Melbourne
Because I am also extremely practical when I travel, I had to eat downstairs in the Ovolo South Yarra's restaurant Lona Misa. I am so glad that I did because it was delish. It's a vegetarian/vegan restaurant, which I confess I had never actually been to before because I am normally a big meat eater. But the food on this menu is both gorgeously crafted and mouth-wateringly good. Think crispy bechamel croquettes with roasted padron and manchego cheese, or traditional light-as-air spanish potato omelets. I honestly didn't even notice the absence of meat, and in fact felt a little smug after doing my part to eat sustainably.
Even just the standard scrambled eggs on toast for brekky comes out looking like a work of art here.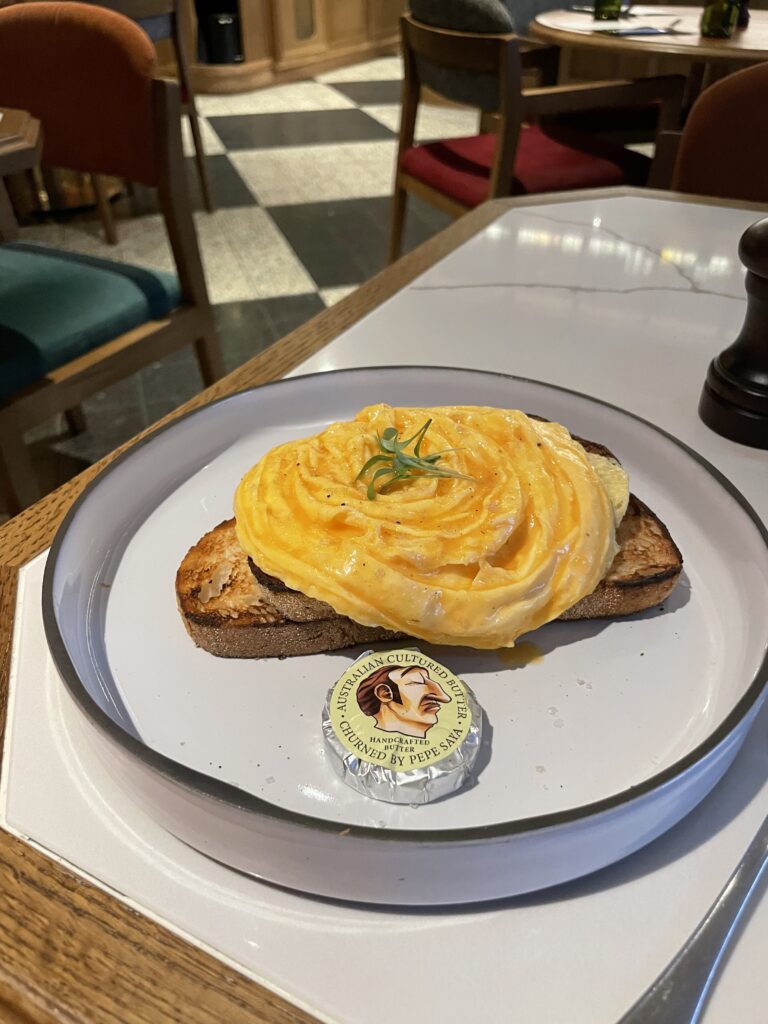 The next day, it was onto some traditional Melbourne fair. I'm talking Pellegrinis for lunch and Brunetti for dessert. Pellegrinis on Bourke Street is a small hole in the wall Melbourne institution serving quality authentic Italian food made with love. Forget sitting at a private table, here you sit up at the counter and dine on hearty food and incredible coffee. The place remains almost unchanged since the 1950s, making it an iconic slice of history.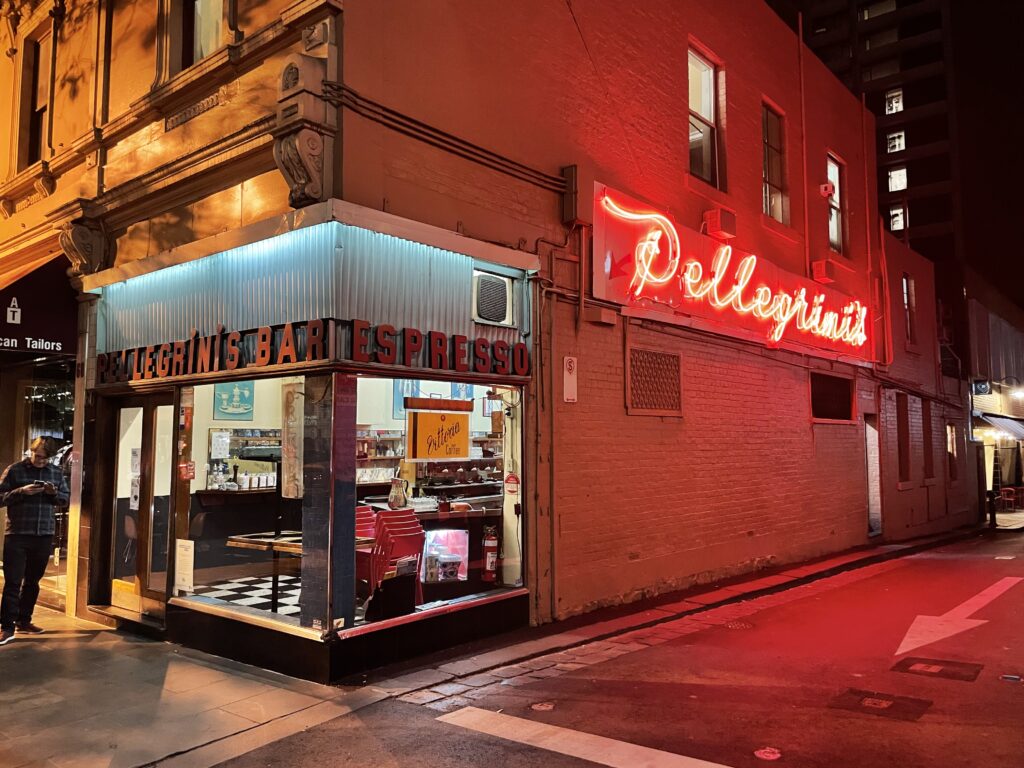 Then to Brunetti for some of the best pastry in the city. Opening its doors in 1985 in Carlton, Brunetti has now spread around the city and can be found in a number of locations. An authentic Italia Pasticceria, the business has become a Melbourne must-do, with traditional cakes, gelati, pastries and, you guessed it, coffee to die for. I select two cannoli (OK three) and a cheesecake slice and OH my goodness I am in heaven. I would die for this dessert without hesitation.
This is only a tiny selection of the things you can see, do, and eat around Melbourne but with 48 hours I had to get selective. And now that I've visited some old favourites, next time I can come back and make all new memories!
Latest posts by Elizabeth Best
(see all)