Quick makeup routines are all the rage in the post-pandemic world. I don't know about you but for me, the time I spend on a full face of makeup has drastically reduced since lockdown made me reevaluate my priorities. Before, I was content to sit in front of my Hollywood makeup mirror, primping and preening with my thousand and one makeup brushes, blenders, and blending brushes until I had the picture perfect pout. Now? If I can't do it in under ten minutes, it's not worth doing. I want quick, I want easy, I want minimal effort and I want it now.
Thankfully for us lazy beauty lovers, the cosmetics world has caught on to the craze and is releasing products designed for fast application. Think sticks, pencils, pots and more, all (usually) designed to be popped on with your fingers in no time flat.
Here are some of the best brands delivering pretties that have the quick makeup stamp of approval.
Charlotte Tilbury Quick and Easy Kits
My beloved Charlotte Tilbury has released these purse-worthy Quick and Easy Kits for fast looks on the go. Scribble, smudge, swipe and go in five minutes with these adorable kits. Each kit contains an eyeshadow wand, lip & cheek wand and a highlighter wand in a cute magnetic case with a mirror. The creamy formula blends effortlessly to create a no-fuss, high-end look with little effort. I tend to also pop a concealer and mascara in my bag as well to totally complete the look (because under eye bags must be deleted and distracted from).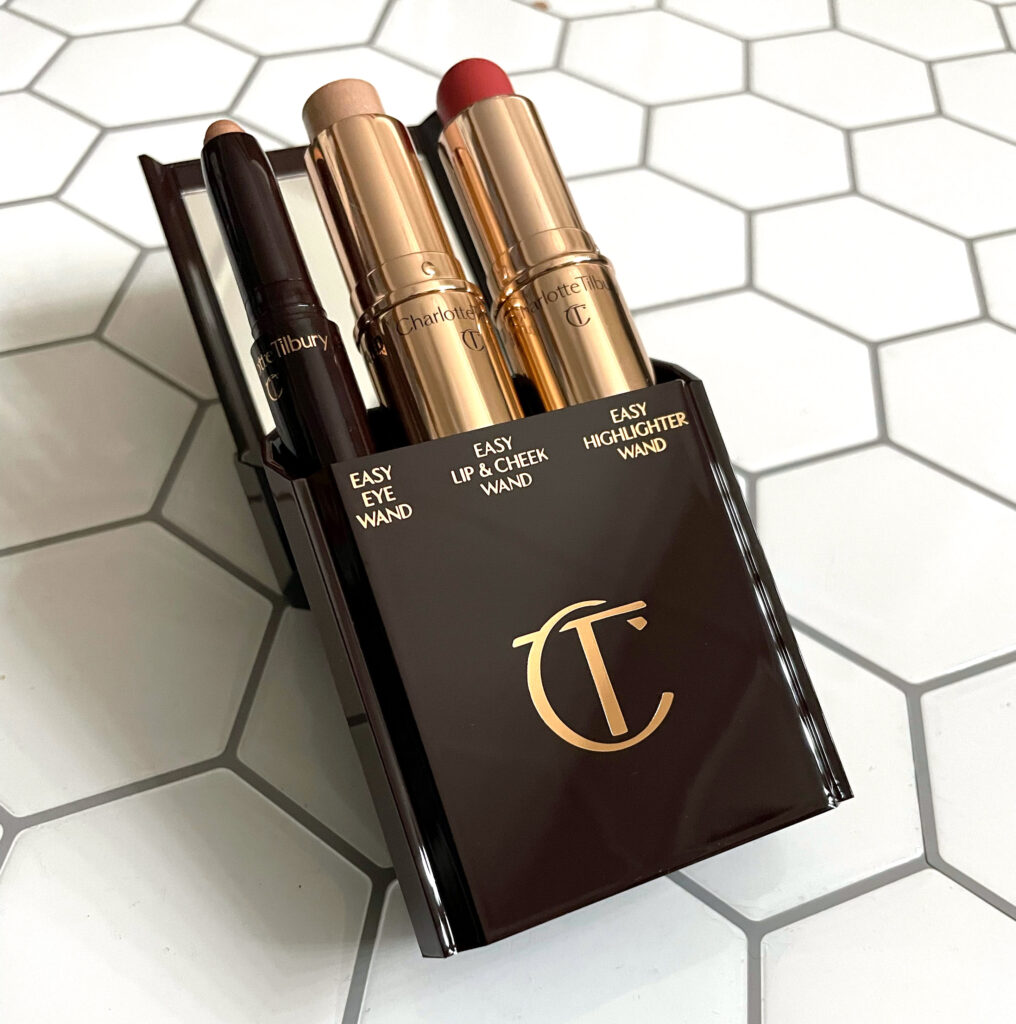 The best part is that each of the "looks" is curated so no need to mix and match, one case is one look done! EASY! Each time I have popped one of these out in public I've had many a question from mates such as "where did you get this?!" and "where can I get one?"
Consider this brand the OG in easy-to-use quick makeup. Founders Taylor and Ally Frankel began Nudestix when they noticed there was a gap in the market for makeup that was easy, fun, multitasking and good for your skin. They're all about a fresh faced "you but better" natural makeup look that takes hardly any time at all. Even better, they're vegan products, paraben free and even the chic metal tins they come in are sustainable and reusable (I use mine for bobby pins and elastics!)
Their makeup products come in pencil or stick form, so you just draw on where you want, blend with your fingers and you're done! I am a big fan of their products that have multiple uses, such as their lip and cheek products. Moreover, you can store a few of their pencils in one little tin so it's extremely compact for touch ups throughout the day.
Sartorial maven Trinny Woodall entered the makeup market with a bang during lockdown, and boy, did the beauty world rejoice. Aimed at the mature market (but just as fab on younger skin!), her makeup "stacks" are chic and most importantly, easy to use. Trinny has designed all her products to be able to be applied by fingers (although she does also sell a compact brush to use if you wish). Trinny London encourages beauty lovers to "rethink their routine" and take her handy-dandy quiz, which will then take the guesswork out of the "which colours will suit me?" dance by recommending specific products and colours just for you.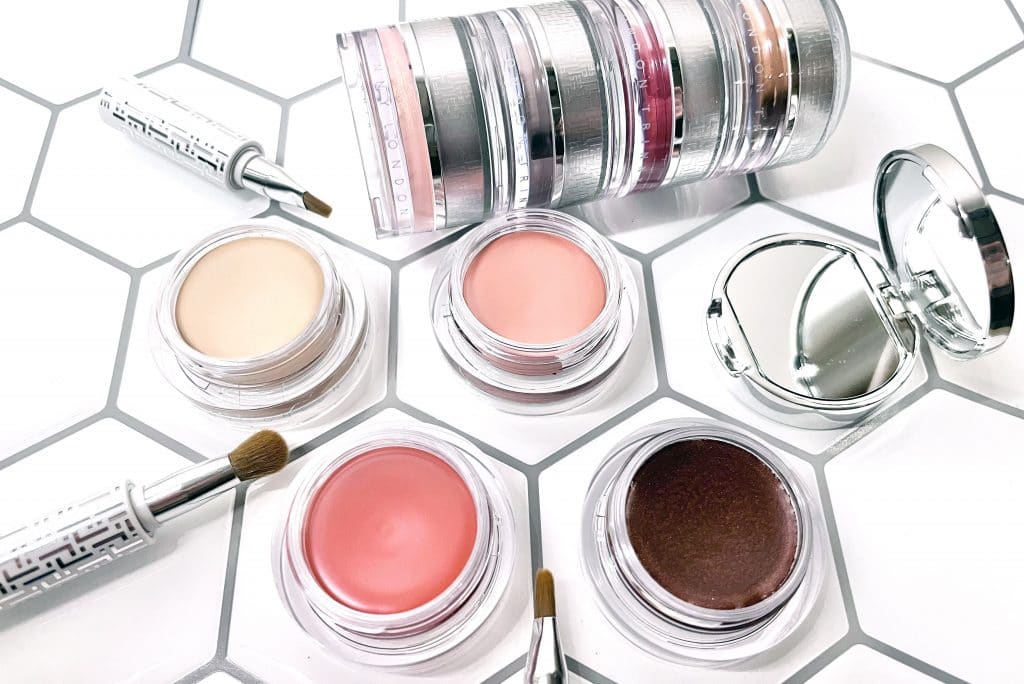 I've got my five-minute routine down: tiny swipe of Just a Touch concealer under the eyes and either side of my nose; Lip2Cheek on my lips… and, well, cheeks; and a touch of highlighter. That's it. That's my secret "how not to look dead in Zoom meetings" look.