In Japanese, Motto means more. And Motto Motto are definitely bringing more with their latest indulgent lobster roll. Normally lobster is something you only get at fancy restaurants when you are super cashed up, but at Motto Motto you can afford to treat yourself.
Designed by Motto Motto's Executive Chef Ryuji Tomihara, a toasted buttered burger bun is packed full of Atlantic Lobster meat, shallots, creamy yuzu dressing, freshly sliced avo and black fish roe – and it will only set you back 16 bucks!
Group Chief Operating Officer Matt Fickling said, "We're super excited to bring Aussies a bit of comfort and luxury during these times for the same price as a standard from their local burger joint. More quality, more care and more affordable – so all Aussies can get more, when dining at Motto Motto."
Mark your calendars, because this premium lobster roll is available from Tuesday 9 November for around a week – but with a limited number available, foodies and their friends better get in quick!
We went and had a bit of a family feast at Motto Motto, and boy we were in for a treat.
The evening started with a marble drink – I've never tried this before, and it was not what I was expecting. I was thinking that it would be something with maybe a marble colour? Instead it was a source of amusement while we tried to get it open while waiting for the food (Hint – read the instructions). Will be buying this again, maybe in a different flavour next time.
We started off with a lobster & prawn burger from their new premium burger range. The burger was delicious, with a surprising seafood gooeyness oozing out of the patty. Trust me when I say none of the other 'fast food' restaurants around have anything close to this available.
My daughter had one of the kids meals – Chicken Karage and Fries. It was hot and fresh, and she was definitely impressed. The serving size was impressive and could easily be an adult size.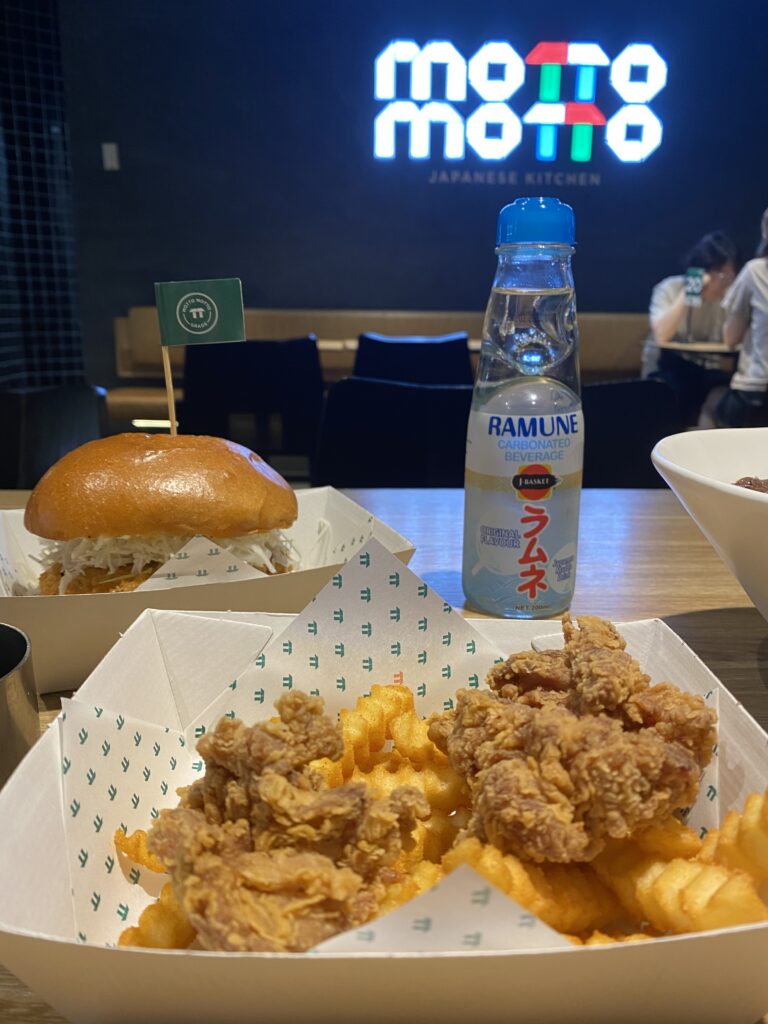 Then came my absolute favourite – the Yakiniku Wagyu beef. Served on a bed of rice with stirfried veggies, the steak was tender, perfectly cooked and seasoned to perfection. Not something I would normally pick off the menu, but now my new go-to dish.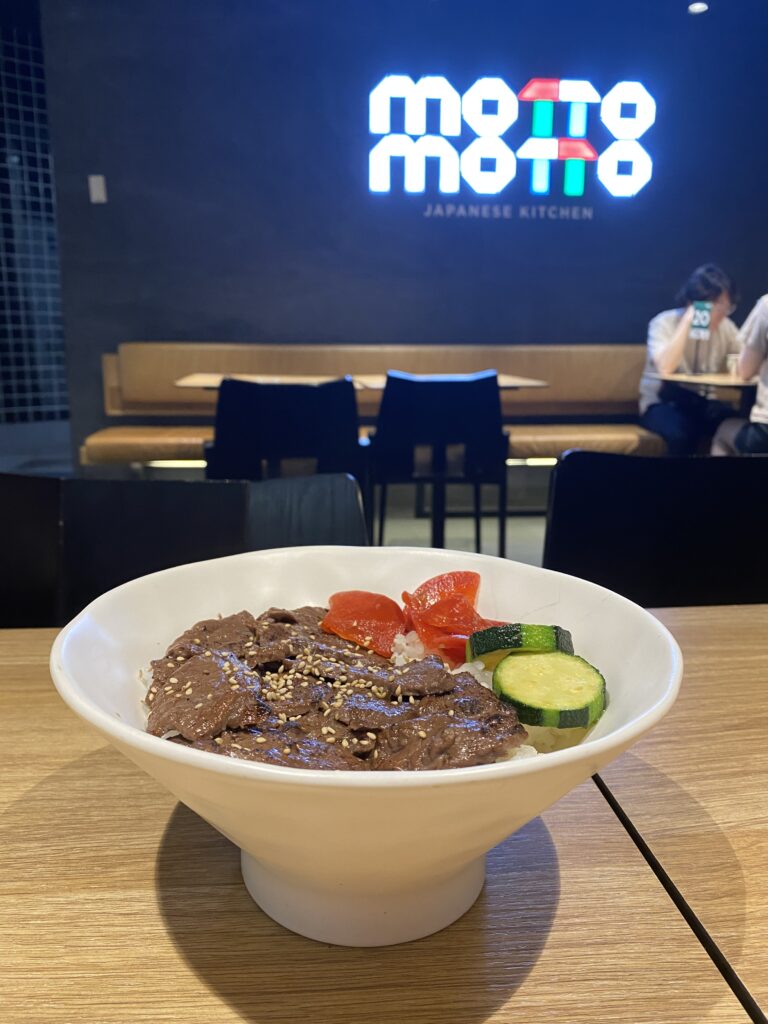 Next up was a serve of pork gyoza. To be honest I only got a nibble of one of these, because they were gone so quickly. Everyone else seemed to love them though *shrug*.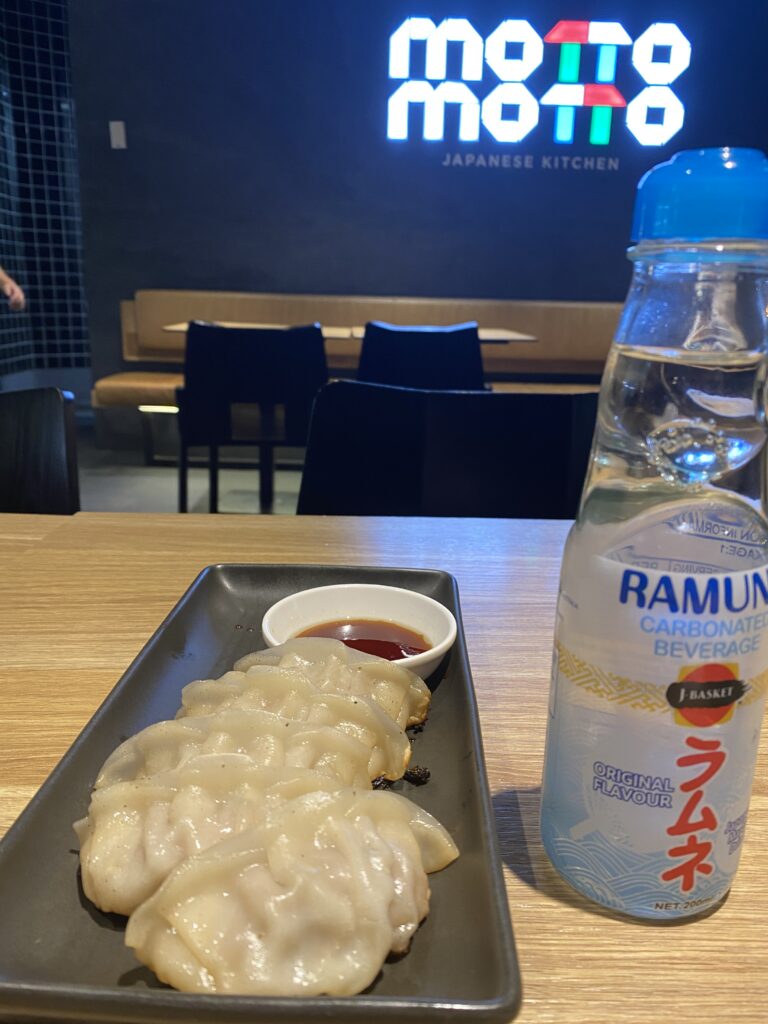 Pork Belly Kakuni was next. Served on rice, melt in your mouth goodness.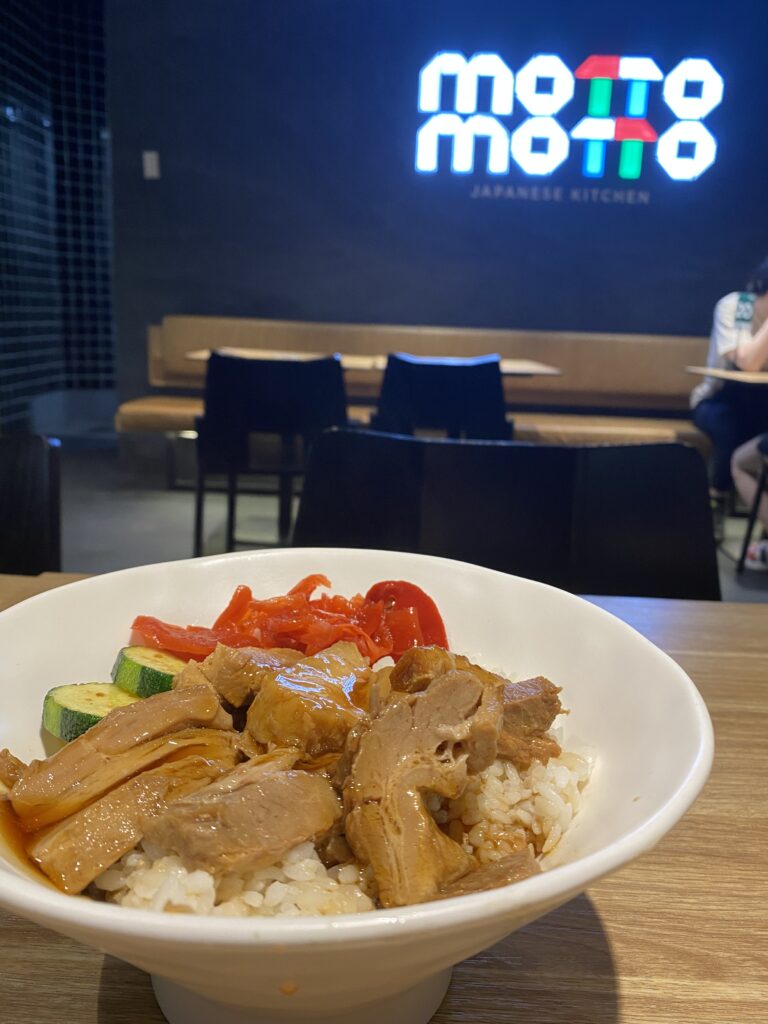 The burgers were a definite hit – with the Pork Katsu burger going down a treat. Think Roast Pork in burger form and you are halfway there.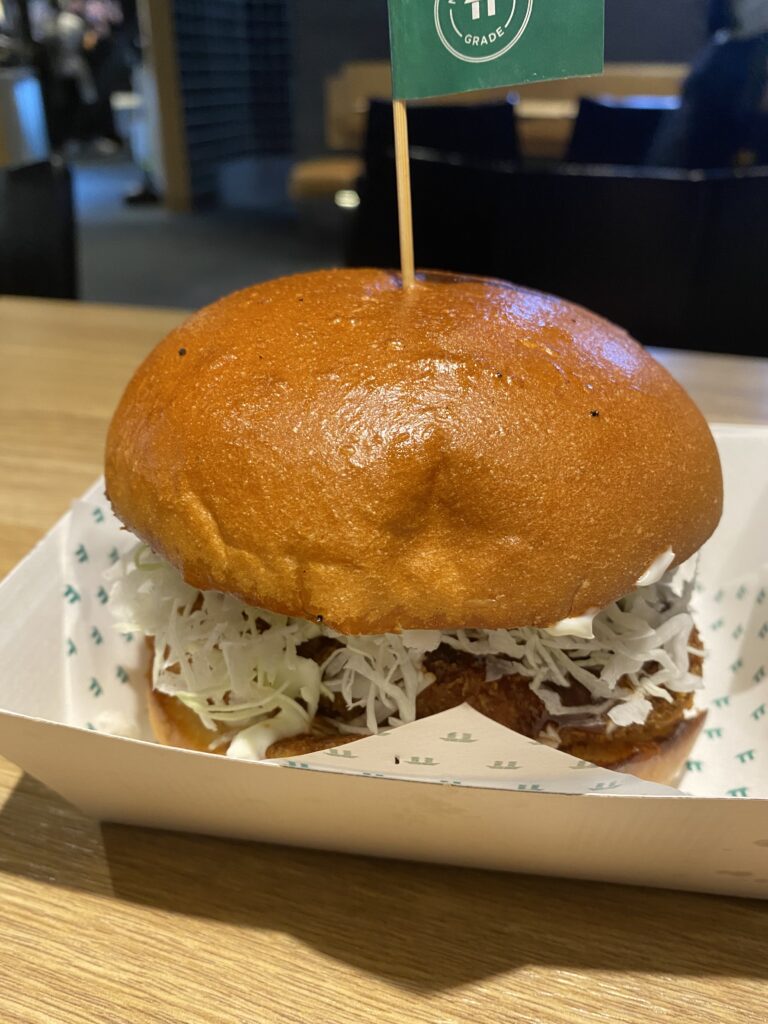 All through the evening we were all trying new things, and stepping out of our flavour comfort zone. And overall it was an amazing experience, and I can't wait to keep sampling the menu. And then it was time for dessert. I tried the Marble Japanese soft serve.
The serving size was a bargain for the price. The soft serve comes in three flavours – Matcha, Black Sesame and Marble (half/half of the other two flavours).
The Black Sesame was really not my thing. Mildly reminiscent of chocolate – but definitely an acquired taste. The Matcha ice cream was not something that I would try again, but I am sure there are people out there who would love it. Just not me.
South-East Queenslanders are spoilt for convenience with Motto Motto restaurants located at Westfield Carindale, Westfield Chermside, Westfield Garden City, Indooroopilly Shopping Centre, Sunshine Plaza, Pacific Fair and Robina Town Centre. 
@mottomotto_japanese
Latest posts by Embrace Brisbane
(see all)