I have a big soft spot for Mecca Cosmetica so when they announced they were bringing out an Nourishing Cleansing Oil, I thought it was about time I educated myself on the benefits of adding one to my routine.
So what exactly is an oil cleanser?
I'll be honest, the first time someone suggested I use oil to help treat my oily-prone skin I was like, "Whaaaa?" The fact is, oil cleansers can be hugely beneficial for all types of skin, whether you use on its own or as part of a double cleanse routine. I tried out the Mecca Cosmetica Nourishing Cleansing Oil ($44) for a few weeks to see whether I could reclaim my glow. This particular blend features avocado, hemp seed, Argan, prickly pear seed and raspberry seed oils to keep the skin moisturised as it's being cleansed and to give it a luxurious texture that is silky smooth, with no pulling or dragging on the skin.
Starting with an oil cleanser helps budge that makeup, surface debris and excess oil, leaving a foaming or gel cleanser to give your skin a really deep clean after that.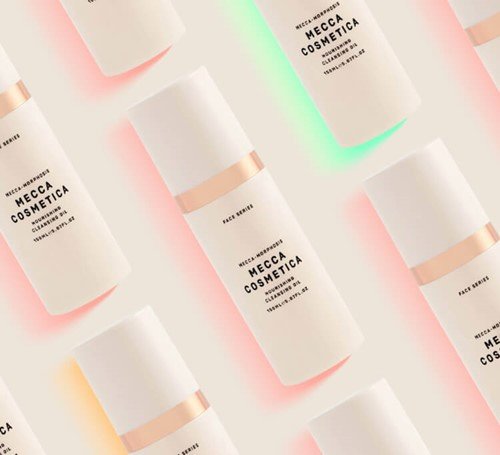 And how do I use it?
This should be the first step in your skincare regimen. Take a one to two pumps of the Nourishing Oil Cleanser and massage it into your skin. Your makeup should start dissolving before your very eyes. Once you've given it a good massage, either rinse with warm water or (my favourite) use a warm, damp muslin cloth to wipe it away.
What are the benefits?
One of the main pluses to using a cleansing oil is its amazing ability to literally dissolve your makeup. Solvents in the oil are naturally attracted to other oils in your makeup and on your skin, and allows the cleansing oil to quickly dissolve makeup and oils while moisturising skin at the same time. No more dry, tight skin post cleanse!
As part of a double cleansing routine, the oils can dissolve makeup much more effectively, leaving your foamy second cleanse to really get down deep into your pores.
The verdict?
I am in lurve! I don't know how I went without an oil cleanser for so long, and I am never going back. My skin is somehow less oily than usual, and is so springy and well moisturised. My skin feels like it's getting a much more thorough cleanse than normal, and it's SO much easier to take makeup off with oil. Also when I am feeling a tiny bit lazy, an oil cleanser with a muslin cloth is enough to nix my makeup AND moisturise my skin. Perfection.