Any day is a good day when food is involved and when that food happens to be pasta cooked in a giant wheel of cheese you know you're in for a mozzar-hella good day. Hosted by Toombul Shopping Centre's UPSTAIRS and Italian restaurant Il Gancio, the cheese wheel cooking class has become a must-do event for food lovers in Brisbane.
Set amongst the vibrant background of Toombul's food and entertainment precinct, lovers of good food can feast upon mouth-watering burgers, authentic Thai and spiked milkshakes at some of the exciting cafes, restaurants and arcades UPSTAIRS hosts. But one of the stand-out options is Il Gancio's cheese wheel pasta. If you've ever ordered pasta before, spent far longer than you should have letting your server grate cheese onto it and thought "This still isn't enough cheese!" then Il Gancio is the place for you! Hosting a two-course meal on Wednesday nights, the star dish is the pasta, which is not topped with cheese so much as cooked within a giant wheel of parmigiano-reggiano truffle cheese. The resulting dish is delicious, rich, and comforting too.
Il Gancio and UPSTAIRS have also begun to host cooking classes led by the restaurant's chefs. For those of you who have spent your time inside this year learning to bake bread from scratch, why not give making your own pasta a try now?
As you arrive at the restaurant for your cheese wheel cooking lesson, you'll notice each of the workstations has been set up with a bowl of flour, container of eggs and pasta maker. Jumping right into the lesson, your chef will demonstrate how to properly combine the ingredients until you arrive at a mixture which you can begin to knead into a dough. Don't worry if you miss any of the instructions; the chef is always stopping by to offer some advice and lend a hand, making sure your dough turns out perfectly! When the dough is ready it needs to rest.
Which means it's time for a drink and a chat! A glass of house wine is part of the package, so take some time to sit back, sip on a drink and learn a little bit more about the pasta-making process. When the dough is ready, the chef will start portioning and rolling it so that you can move on to the really fun part: rolling and cutting! The chef guides you on how to roll your pasta dough to the right length and thickness, using the pasta makers at your workstation of course! And once everybody has rolled theirs out into long, thin rectangular pasta sheets. These are fed through the pasta machine again, this time through an attachment that cuts it into beautiful strands of tagliatelle.
Make sure your cameras are ready for the next part: cooking! The chef will invite each person or group to his workstation, where he is ready to cook the pasta and then move it to the giant cheese wheel to finish. If you have a lot of pasta or dough remaining, you may be able to ask to take it home in a take-away container, and trust us, you will want to! After being tossed in the parmigiano-reggiano truffle cheese wheel, your pasta is served up, you can take a seat in the restaurant and tuck in.
Your pasta will taste incredible so it will be hard to slow down and make sure you savour the delicious flavour experience, but try to so you don't fill up too quickly! Take time and enjoy your meal, and don't forget to give yourself some credit for doing a great job at handmaking your own pasta. When you're getting full or finished, you'll even be treated to a sweet surprise at the end of your meal!
At a cost of $55 per person, taking part in the cheese wheel cooking class would be great for a special occasion, such as a birthday, buck's or hen's party. As the old saying goes, time flies when you're having fun, so the two-hour class will go by quickly. But hopefully the new pasta-making skills you pick up stick around a lot longer so you can recreate your tasty dish at home, though maybe not with the giant wheel of cheese! And if this pasta sounds too tempting not to try but you're not quite sure if you want to book a class, you can still try cheese wheel pasta at Il Gancio on Wednesday evenings.
To keep up-to-date with Il Gancio's events, be sure to follow them and UPSTAIRS on Facebook. Whether you're joining in on a cooking class or dining in, I'm sure you'll have a pasta-tively amazing experience!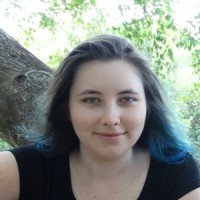 Latest posts by Brianna Dunigan
(see all)