With the cost of living biting at our heels right now, it can be hard to justify going out for fancy lunches and brunches. But there are still places in Brisbane offering up incredible food for affordable prices: enter Sorelle Eatery with their $50 three-course long lunch.
Located in St Lucia, Sorelle is the little sister of Tognini's in Milton and is bringing a fresh, local twist on homely Italian-inspired food, wine, coffee, and homewares. 
It's also a family affair, run by sisters Madeleine and Nastassia, daughters of original founders, Mark and Narelle Tognini.
Already making a name for itself as a hotspot for brunch, Sorelle Eatery is opening up their options with a delectable long lunch that will have your hard earned dollars go further than you thought possible (yes, even in this economy!).
I was lucky enough to try the weekend long lunch as Sorelle and I'm already planning on bringing other people back. Here's the deal: for $50, this stylish and inviting eatery is offering up three share-plate courses PLUS a glass of prosecco on arrival.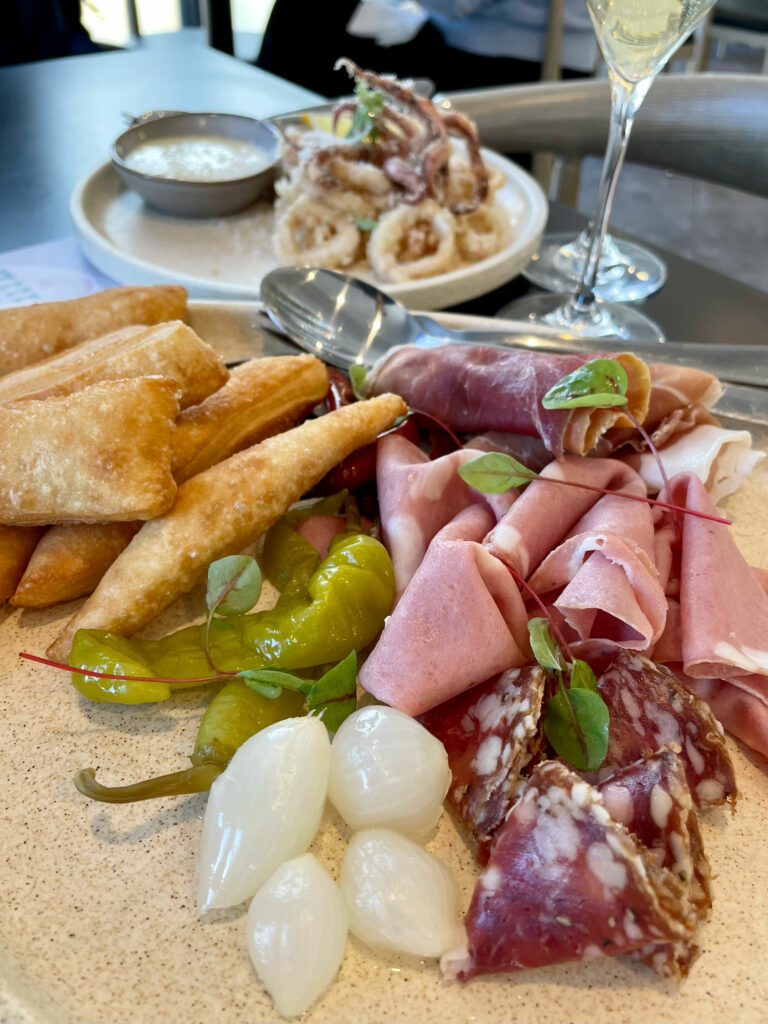 I KNOW.
When we arrive at Sorelle, the vibes are immaculate—it's a bright, light-filled space, with all manner of sweet treats adorning the countertops. There's even a little corner filled with homewares that are cute as a button, and demand browsing after lunch.
We're greeted with a glass of prosecco on arrival and before we know it the first course has arrived: share plates of calamari fritti and a salumi board to die for. The calamari is light and crisp, and that salumi board is packed to the brim with delish looking meats. The bread on the board is hot and fresh, and we're later told it's more of a fried gnocchi dough and seriously, give me more.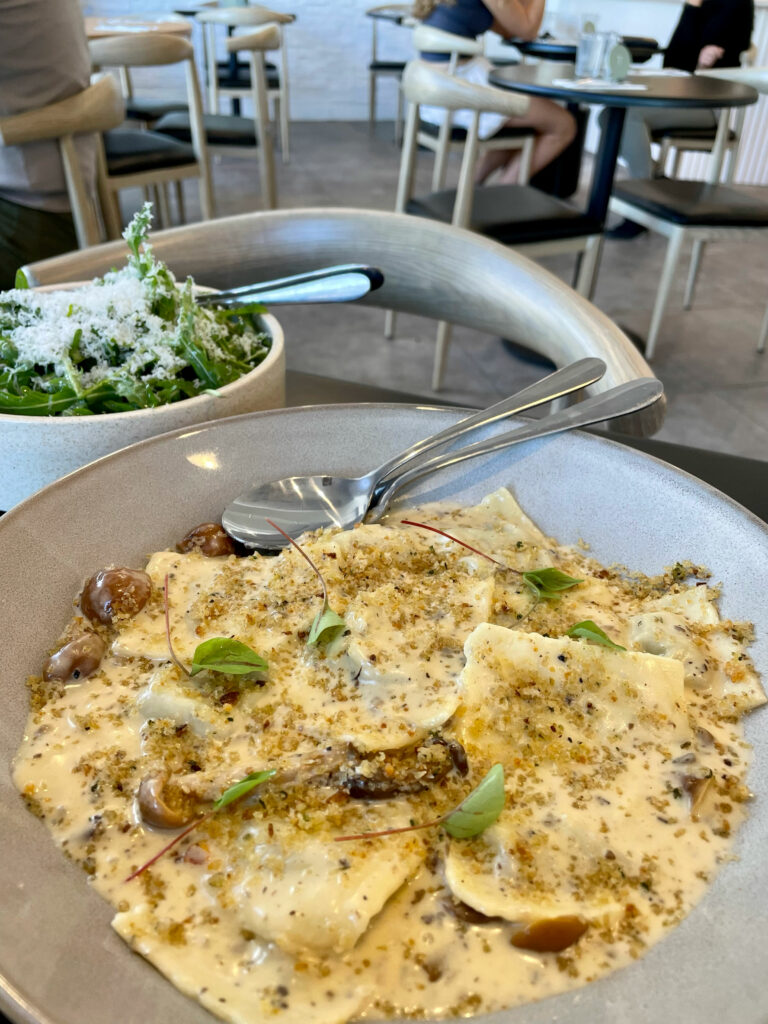 Once we've leisurely eaten our fill of the first course, it's time for mains: pasta of the day, and a rocket and parmesan salad. On the day we dine there, the pasta is a wild mushroom ravioli with a truffle cream sauce and oh my GOD I am still thinking about it. The creaminess of the pasta is perfectly offset by the lightness of the rocket salad, with a fresh lemon squeezed over it. The share plates have exactly the right amount of food on them: not too much so I am stuffed, and not so I feel like I need any more. It's eating to "elegant sufficiency" as my grandmother would have said.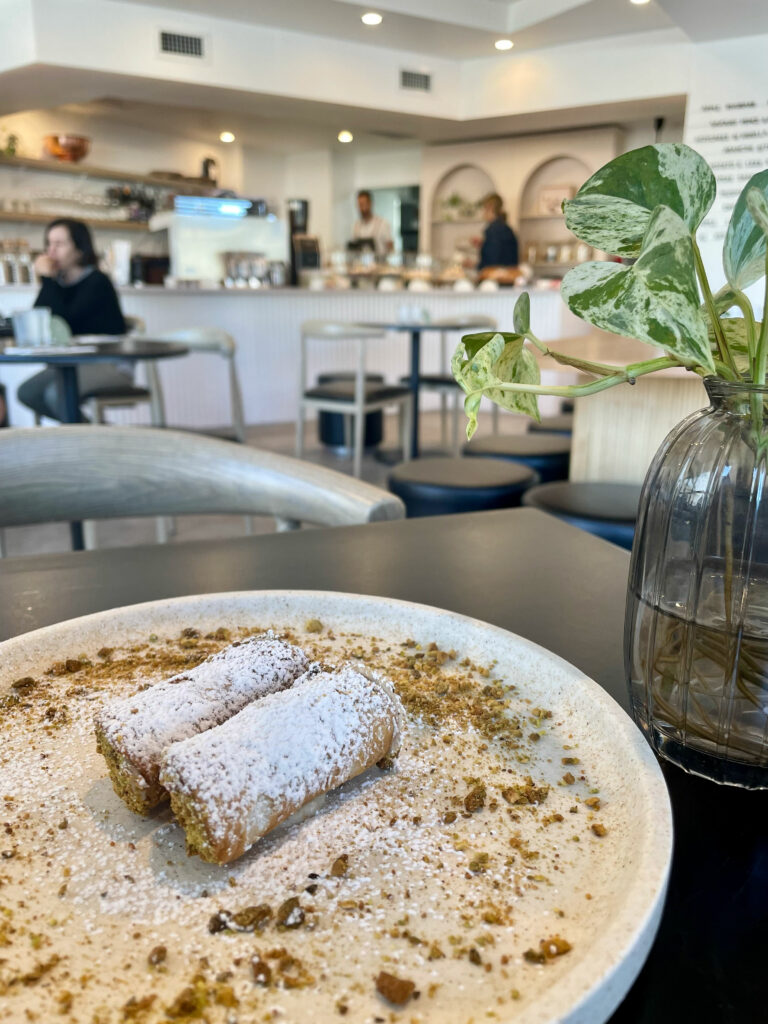 The dessert is a mini cannoli with a zesty orangy flavour and it's the perfect tiny sweet treat to finish the meal off.
I leave happy, sated and relaxed, having been able to linger over the food and have a really good, long chat with my friend. I am already planning on coming back with new people on another weekend. 
Sorelle Eatery's long lunch is available weekends from 12pm. Booking is definitely recommended (by me as well as Sorelle). 
Sorelle Eatery, 242 Hawken Drive, St Lucia, 07 3073 2727