Childhood was that sweet disposition of craving exploration and never wanting to leave the house again. For many of us, our younger years were dedicated to being bathed in SPF30+ sunblock; eating cold sandwiches from the esky; playing the squished up car game of corners; and cruising the streets of Brisbane for a classic 'family road trip' journey.

As I've had my fair share of Brisbane sightseeing, I now feel it's expected that I pass on all I've learnt to a new age of explorers. To the next generation of kids and parents, here is a guide of locations and experiences that I've come to know – call it research findings if you will. May you bless your kids with Brisbane views and activities, and may the car park odds forever be in your favour.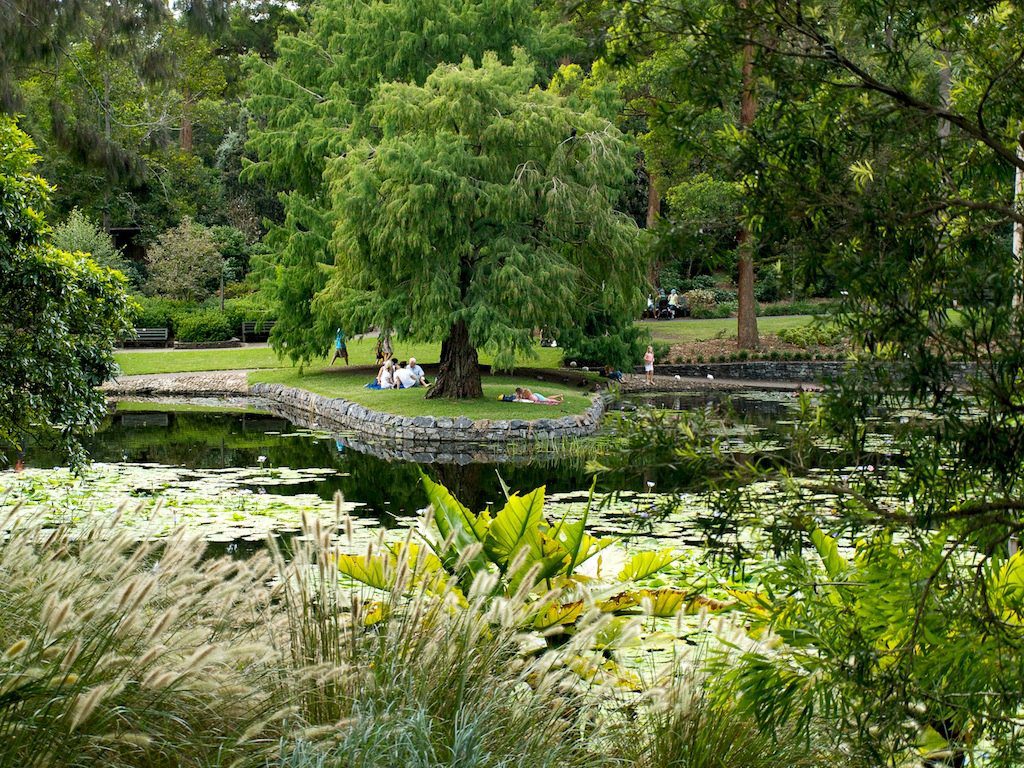 LOCATION: Botanic Gardens, Mount Coot-tha
EXPERIENCE: Your parents will drag you along to see every single flower, succulent and herb in the whole place. But at least they will treat you to a rainbow paddle pop after and then take you to the planetarium to watch the dragon animation for the tenth time.

LOCATION: New Farm Park
EXPERIENCE: While your parents sip on wine in their fold up chairs, you'll be climbing the trees, making friends and pretending you are Tarzan. Before you knew it, the sun will be going down and your parents will be bribing you to leave the shrubs behind.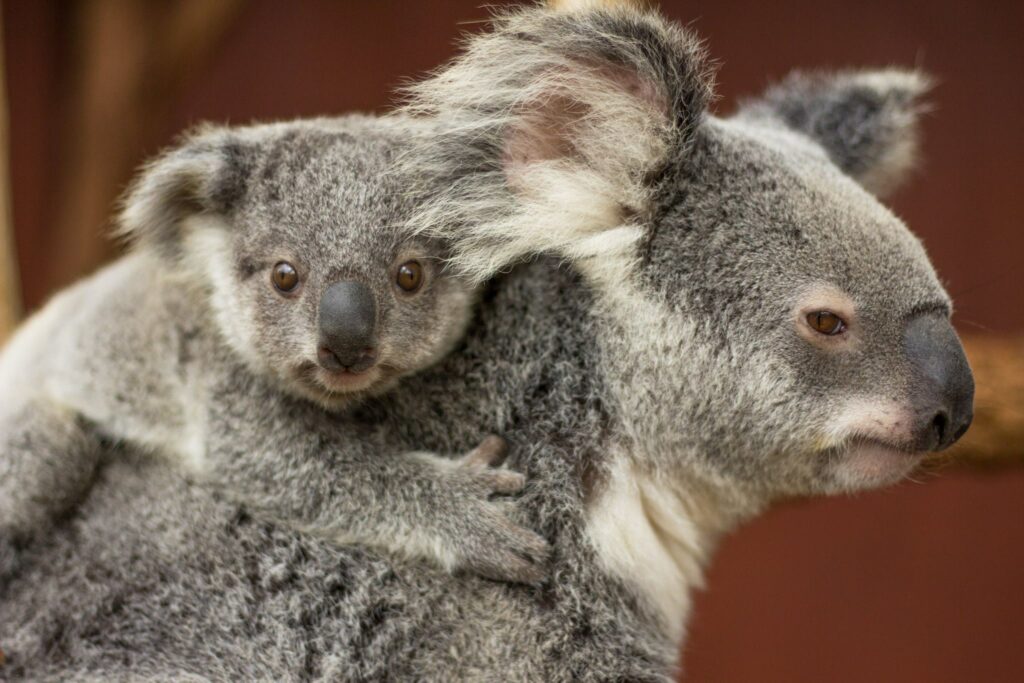 LOCATION: Lone Pine Koala Sanctuary, Fig Tree Pocket
EXPERIENCE: This is where your parents will bring all their international friends, and of course you will tag along because who doesn't want to feed kangaroos, hold koalas, watch crocodiles, and try to scare the cassowaries with an umbrella?

LOCATION: South Bank
EXPERIENCE: You will all go on a hot afternoon and lounge by the famous man-made beach. Once you go for a dip in the lukewarm water, you will walk around the markets, buy a bag of lollies from the lolly shop and a crispy churro from the famous Churro's Man.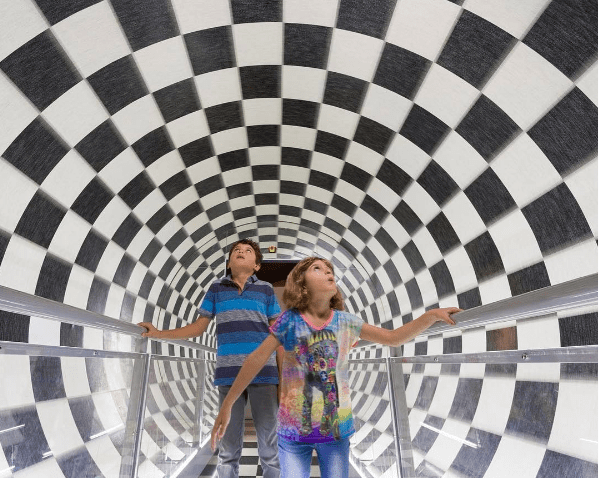 LOCATION: Science Centre at Queensland Museum, South Brisbane
EXPERIENCE: It wasn't often that your parents would take you here, so when they do, you will make the most of your precious time by playing with every single interactive game and experiment at least three times. Sometimes even four.

LOCATION: River Fire, South Bank
EXPERIENCE: Somehow, your parents will always seem to forget how busy it can get; expect to go through the same thing every year. There is never room to move and people will run over your feet with their prams, or worse, accidentally sit on you. But it's always worth it for the fighter jets and fireworks.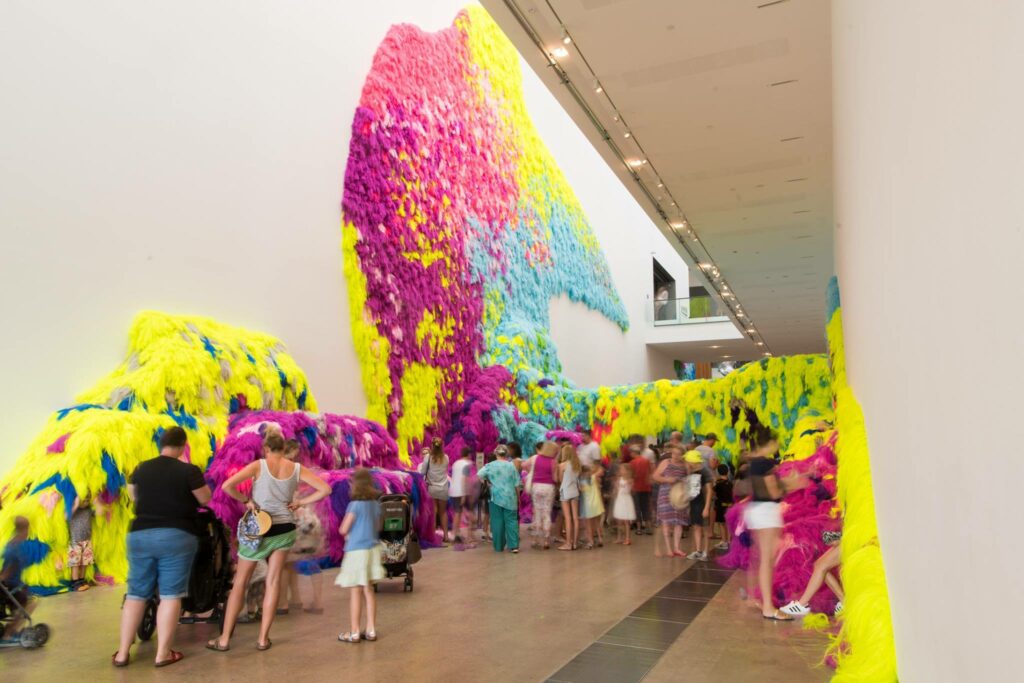 LOCATION: GOMA, South Brisbane
EXPERIENCE: Your parents will take you here in the hopes that they'll be able to leave you in the crafting rooms while they had a look at the art you would classify as 'boring'. Feel free to venture off into the dark cinema rooms and watch the bizarre films that make you oddly question life.

LOCATION: St Lucia Golf course
EXPERIENCE: Fridays after school your parents will meet with your friends' parents for coffee. You will eat cake, drink a hot chocolate and then proceed to play hide and seek around the café until you are told off.
LOCATION: City Cat, Brisbane River
EXPERIENCE: Sometimes your parents will take you on the City Cat just to get you to fall asleep. But instead you will stand in the front with your wet hair and end up with a puffy afro and a runny nose.

LOCATION: Mt Coot-tha
EXPERIENCE: Finally we've reached the epitome of Brisbane, the 'top' of the mountain some might say. Parents will take you here for picnics and you will play racket ball while watching motor bikers wiz by and the Channel 9 helicopter fly in and out. After your picnic you will make your way to the lookout where you will eat more rainbow ice-cream and watch the tour buses of people flood out to see the colours of the sky as the sun sets.