A wall-to-wall mess of action, explosions and heavy-handed humour, Hobbs & Shaw, while entertaining at times, might be a step too far into the ridiculous than fans were hoping for in the much anticipated first spin-off of the Fast & Furious franchise.
From the start, Hobbs & Shaw seemed like a good enough premise: two of the franchise's most beloved badasses overcoming their differences (which are made apparent, often) to save the world from one of its greatest threats yet. Directed by David Leitch, who found his fame with recent hits John Wick, Atomic Blonde and Deadpool 2, the film comes across as a stylised, unique action/comedy hybrid – at least in its first act. While the film boasts a more than impressive cast, with Dwayne "The Rock" Johnson (Luke Hobbs), Jason Statham (Deckard Shaw) and Idris Elba (the villainous Brixton Lore) leading the charge, aided by several surprise cameos from Hollywood's big names, some of its more structural elements came off as a bit lacking.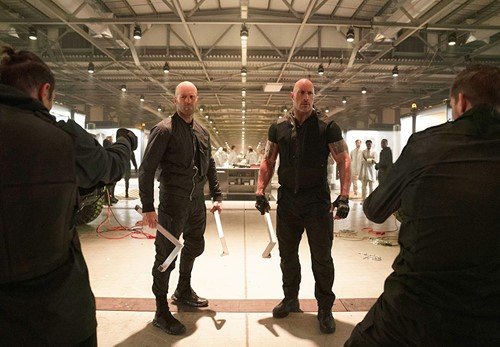 The film has a promising start, taking a very stylised approach to telling the individual stories of the two titular heroes; portraying them each with their own distinct visual style before their paths bring them together. But as the film progresses, this interesting visual style is dropped in favour of a more conventional, shaky, action driven approach. Particularly in the film's third act, the cinematography aims more for style than substance; giving some nice visuals without delving into characters or progressing the film's overall plot.
While diehard fans of the action blockbuster genre may enjoy the unbelievable stunts and the charisma between Johnson and Statham, many elements common in actions films are used in Hobbs & Shaw without really advancing the story. Fans of previous Fast & Furious films may even take issue with the portrayal of Hobbs and Shaw in the film: two character previously portrayed more as dangerous anti-heroes who have, in the spotlight of their own solo effort, become more caricatures of their former selves for the sake of cheap laughs.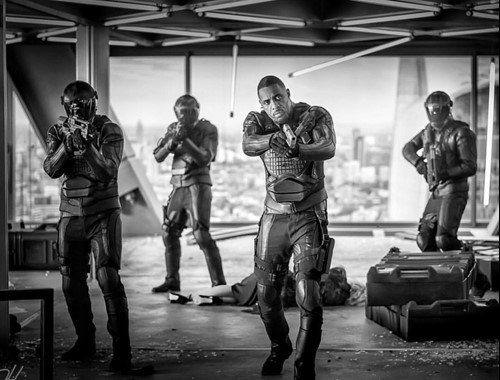 Perhaps one of the more distinct elements in Hobbs & Shaw that sets it apart from other Fast & Furious movies is its reliance on humour. That being said, while many of the film's jokes were entertaining earlier on, some comedic, dialogue-heavy scenes with unexpected celebrity cameos managed to outstay their welcome – dragging down the film's otherwise break-neck pacing. That's not to say that they won't get some good laughs out of most cinemagoers, with Johnson and Statham's comedic chemistry driving most of the film. While Johnson's performance often came off as charismatic but slightly insufferable, Statham's more sophisticated (albeit at times crude) banter balanced out the duo well.
Unfortunately, the film doesn't bode quite so well for its female stars. While co-star Vanessa Kirby's Hattie Shaw holds her own against the likes of The Rock, her purpose in the film often feels irrelevant, as she is little more than a damsel in distress to be saved by her male leads. While appearances from Eiza González and Helen Mirren helped balance out the film's gender disparity, overall the macho humour and themes throughout the film felt more outdated – despite their fixture in the Fast & Furious franchise. There was also some questionable cultural representation played for laughs, which may well be a disenfranchising move for audiences from the culture the film tries to represent in its finale.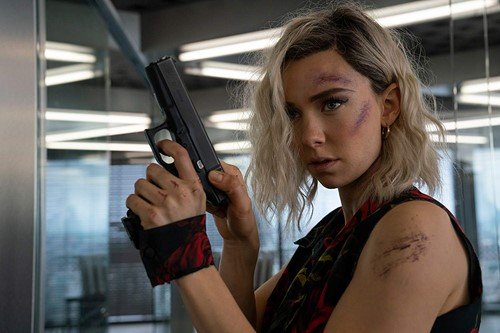 Apart from the laughs and action, the film's story was at times hard to follow and felt bogged down with cliché and set up for a sequel towards the end. Even while sporting an exciting McLaren chase scene and more superfluous action than you could poke a stick at, this spin-off didn't feel as much like a Fast & Furious movie as fans of the previous films might have hoped for.
Despite its cheap laughs and lacking story, fans of action movies packed with cars and explosions might find something to love in Hobbs & Shaw. A slightly underwhelming film with redeeming qualities, this first spin-off of the sprawling Fast & Furious franchise is enjoyable when not taken too seriously, but quickly unravels when one tries to pull it apart.
Latest posts by Harry Sabulis
(see all)