Whenever I see a beauty routine pop up over Instagram, I gotta try it; I'm a marketer's dream. When rose quartz started constantly peering out at me from my feed, it's safe to say I became a teeny bit obsessed. Enter Kindred Toxin-Free Facials, whose Empress Ritual is all about rose quartz!

Don't call this a facial; it's so much more than that. This ritual focuses on the heart and manifesting feelings of self-love and mindfulness, as well as a skin cleansing routine that makes your skin glow. It centers on techniques to promote lymphatic drainage, collagen stimulation, and sculpting.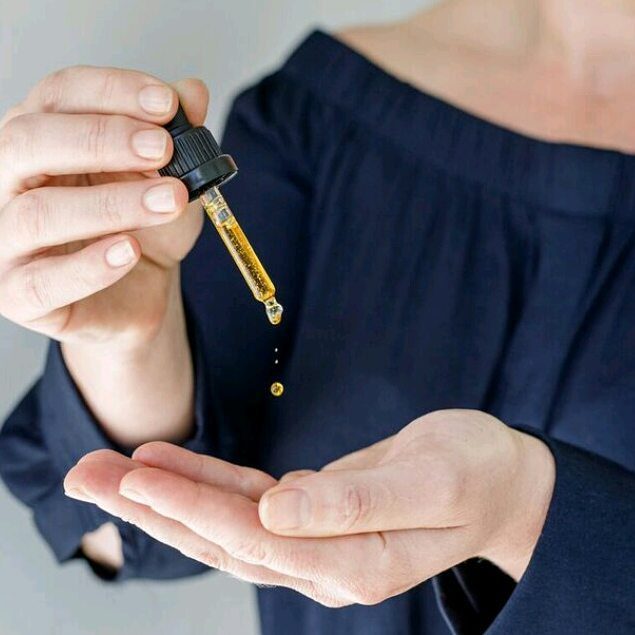 My beauty therapist (the lovely Lily) tells me to hop on the bed and listen to the Woodwick candle crackling like a fireplace, as she begins to take me on a spirited journey far away. Lily begins by getting me to inhale a signature aromatherapy blend with three deep breaths, encouraging me to let my cares drift away as she double cleanses my face with an oil cleanser. Next up is diamond-head microdermabrasion. I have a confession to make: it was my first time! That's right, somehow even as a beauty editor, it's one treatment that has alluded me until this moment. It's like a cute mini face sander with a teeny vacuum attached to help get rid of the dead skin cells. Lily shows me the tip after she's done, and boy, am I glad that stuff is no longer on my face.

Next, she spritzes a crystal infused heart mist, featuring rose quartz, kunzite and pink tourmaline all over me. While the mist gently falls down, Lily invites me to feel my heart opening and filling with thoughts of self-love. My face is then slathered in Mohi Gold oil, aka "nature's botox". It actually has little 24k gold flecks in it to give your skin a super luminous glow. Here's where the rose quartz really comes into play. Lily uses a gua sha wand – a curved, polished rose quartz stone – to massage the oil into my skin and promote lymphatic drainage. The stone feels so divine and cooling, gliding over my skin and hitting all the right pressure points. Since I'm a person who suffers from chronic allergies, feeling the stone put subtle pressure on my sinus area gave me such relief. I need one of these in my life!
A prolonged acupressure massage followed, melting me into a relaxed puddle (I may or may not have drifted off). While I'm floating on my post-massage cloud of bliss, Lily does a white sage smudging and a small guided meditation. I don't know whether it's my tiredness or relaxation, but I get a tad emotional listening to her words about self-love.

Next, it's masking time and my face is bathed in a honey and clay based mask to remove impurities and hydrate my skin. After it's rinsed off and I feel squeaky clean and serene, it's moisturising time. Lily applies a lightweight oil and an SPF sunscreen, and uses a rose quartz roller to massage the concoctions into my skin. I still can't get over how amazing and soothing that stone feels rolling over my face.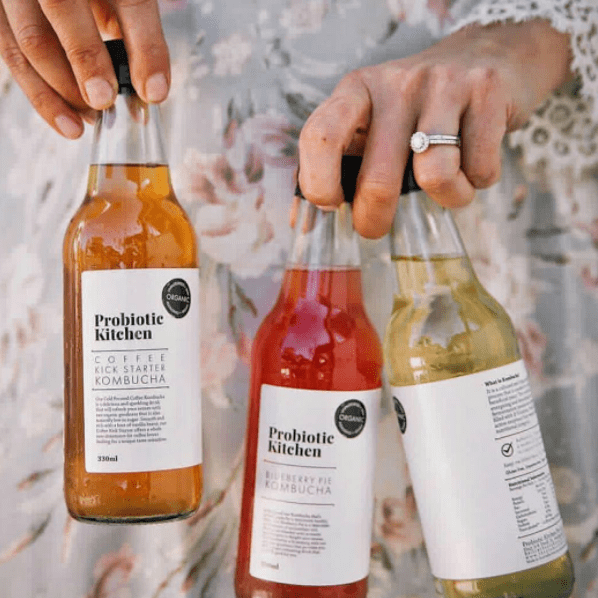 Post-treatment, Lily gives me a mini consultation on the products she's used and her skincare recommendations for me, while I nibble the complimentary Locolove chocolate and sip some Probiotic Kitchen kombucha.

Lucky for me, Kindred Toxin-Free Facials has a deal going that allows me to take home my very own gua sha wand! As if that wasn't awesome enough, my little linen goodie bag also has a sample of the silky smooth 24k gold oil used during the facial. They have a very limited amount of these gifts left when you purchase an Empress Ritual so get in quick! If you miss out, the gua sha is available to purchase online, and I very highly recommend it.