In a truly bizarre yet entertaining culinary trip across Spain, Steve Coogan and Rob Brydon's latest outing takes on everything from Monty Python to Shakespeare, in a food film unlike any other. Well, perhaps not unlike any other, with The Trip to Spain being the duo's third culinary adventure, once again directed by Michael Winterbottom.

The U.K. series, The Trip first broadcasted in England on the BBC in November 2010, while the feature film edit of the series premiered at the Toronto International Film Festival in September of the same year. The series expanded on the fictionalised versions of Coogan and Bryton, established in Winterbottom's 2005 film, A Cock and Bull Story, which saw the pair playing exaggerated versions of themselves.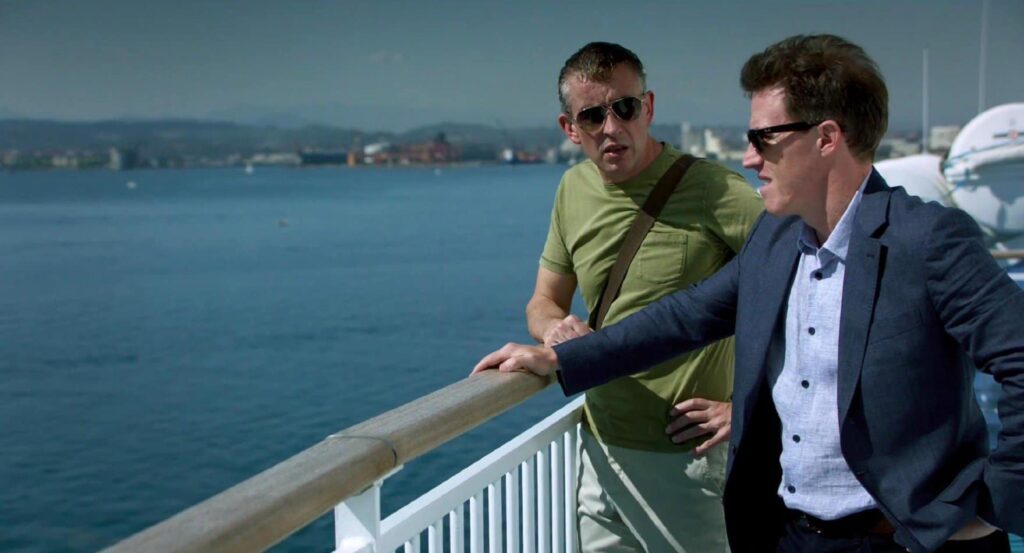 Following The Trip's critical and commercial success, a second series titled The Trip to Italy premiered in April of 2013, and was edited again as a feature film. The Trip to Spain is the third season-turned-movie which was filmed last year in 2016. Despite its similarities to the previous seasons, Coogan and Bryton's quick wits and spot on impressions carry the show forward with a unique charm and charisma.

The jokes told throughout may go over many a viewer's head, with quips toward middle age, British celebrities and Spanish history. However, the dramatic narrative stuck between each joke is more than enough to draw most audiences in, as the film manages to create a compelling emotional journey for both Coogan and Brydon.

Due to the pair both being talented impressionists, there is no lack of notable voices along the way. From fellow actors Michael Cain, John Hurt and Marlon Brando to music royalty David Bowie, Paul McCartney and Mick Jagger; the pair spend more time critiquing each other's accents than they do eating food. This seemingly niche humour is accompanied by plenty of more garden variety jokes too. To quote Coogan: "Time flies like an arrow, but fruit flies like a banana."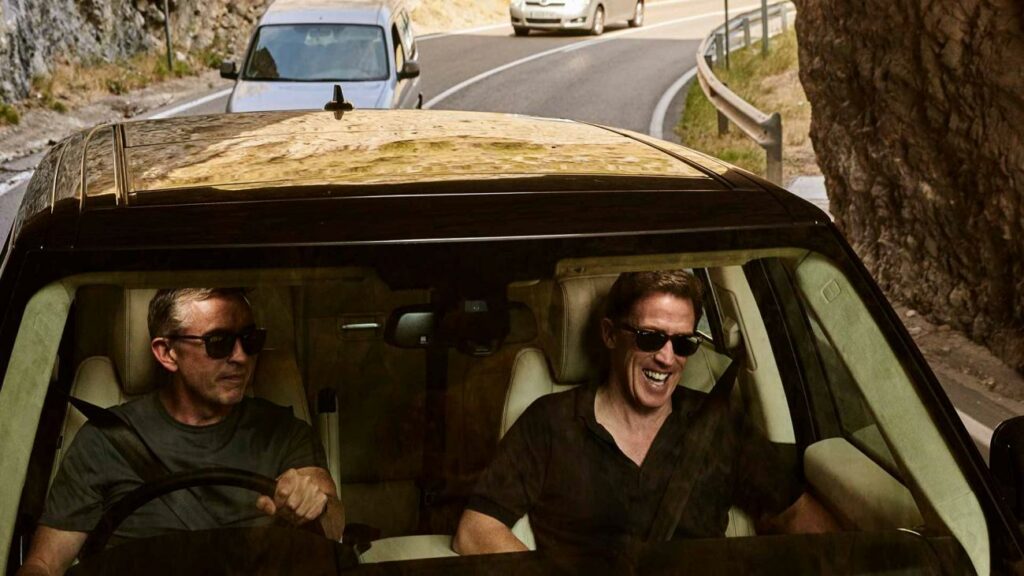 While this unique sense of humour may suit most audiences, it can wear off as the film goes on, perhaps suiting the original TV format better than a cinematic feature. The production also struggles to find its place within the genre, switching between improv, drama and history.

All negatives aside, The Trip to Spain stands up to other modern comedy films, with high production value and good camera work; allowing the audience to be a part of the intimate trip with the highly funny pair.

In the alleged words of Roger Moore (per Bryton in the film): "Less is Moore", something that Steve Coogan, Rob Brydon and Michael Winterbottom's latest trip across Spain shows, through good laughs, good food and an all-round good time.
Latest posts by Harry Sabulis
(see all)