Having been in the industry for over 7 years, makeup artist Sheri Vegas had used just about every makeup brush available on the market but struggled to find superior quality makeup brushes that were 100% synthetic hair and cruelty-free. With the belief that each person can make a difference by making smarter choices when buying products, Sheri made the decision to design and launch her own range of professional brushes, Makeup Weapons.

Many makeup brushes are made of animal hair such as squirrel, pony, goat, sable and mink. Besides the issue of cruelty, natural hair brushes also contain bacteria and chemicals…that the consumer then uses on their face! With that in mind, going consciously synthetic and sustainable is an easy choice to make. Makeup Weapons deliver 100% hand-crafted brushes from durable synthetic hair and sustainable bamboo – the brushes have many benefits over natural hair brushes including being easier to clean, non-allergenic, less shedding and they repel bacteria.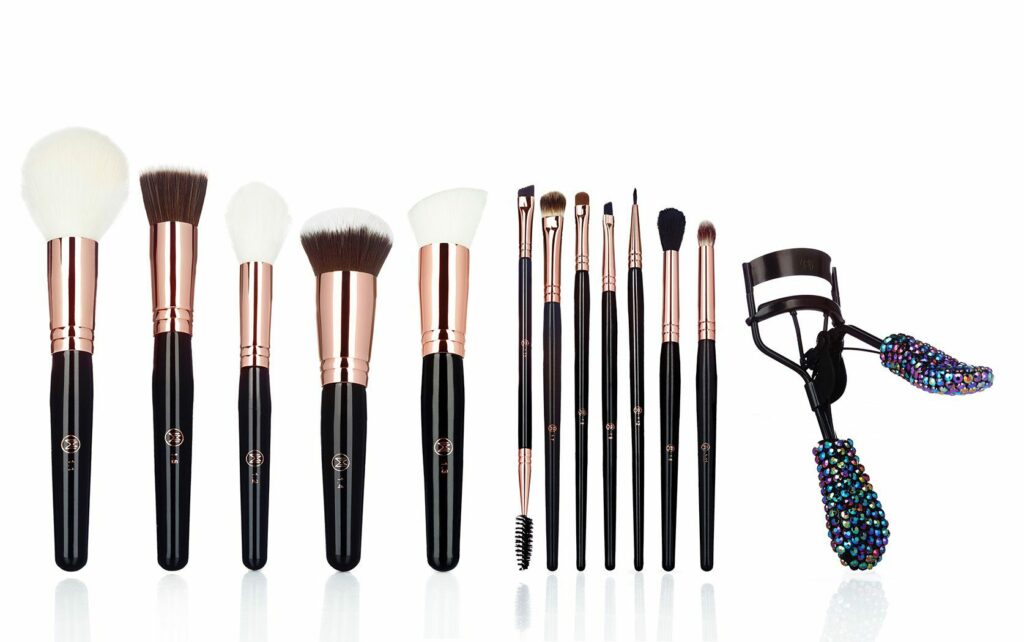 "For me, without a doubt, my tools and their impact on the environment are just as important as the makeup I am applying on my clients. It is for this reason I have spent many years researching and developing Makeup Weapons" says Sheri.

MyCityLife had the opportunity to discuss sustainable beauty tools with Sheri and also got some great advice on contouring!

Why are sustainable and cruelty-free products are important to you?
I feel that each person in the world can make a massive impact on the environment by simply making smarter choices with products we buy. At Makeup Weapons, this is of the utmost importance to the brand. I believe everyone should ensure that each new product they buy, whether it be a new makeup or simply a cleaning product or brush, is environmentally sustainable and cruelty-free. This is why I created Makeup Weapons. I have worked extremely hard to make sure that my brushes have both cruelty free and eco-friendly elements to them. From the Bamboo used, that has been grown specifically for the use of the brushes to the synthetic hairs used instead of animal hair. At Makeup Weapons, we also donate 50 cents from each brush sold to various charities including the Marine Conservation Society and Wild Life Warriors.

Contouring can often go really wrong, what tips can you offer for a great application?
When contouring I recommend using a brush that is made for the job, like my #1.3 Angled Contouring Brush – it will make life so much easier when sculpting your face. I find the best way is to apply your base first and then contour with a neutral colour product. Do not use a bronzer or any product with a shimmer, as this will give you the wrong effect. I prefer to contour in creams – start at the at the top of your cheek bone and blend downwards. When contouring and sculpting your face remember you are not meant to see the products it should all blend together giving the optical illusions of higher cheekbones with soft shadows on the face. If you feel like you have added too much product or applied too far down, just use your foundation brush and buff back the contouring.

Which Makeup Weapons product do you feel best embodies your brand?
The Dome Foundation brush #1.4 it is our best seller and was the first brush I designed for the range. The dome shape of the brush buffs foundation effortlessly and cuts application time in half. So simple to use just apply the foundation to your face and buff the foundation brush in a circular motion until blended in.

You can purchase Makeup Weapons brushes here.  We love the Makeup Weapons Essentials Set!