Already an institution in its Gold Coast and Surry Hills locations, Brooklyn Depot is fast becoming a South Bank destination.

With an American style menu and décor to match this hot spot has a great ambiance matched with fast and friendly service and of course, indulgent food offerings. The menu is vast with 12 burger offerings, hot dawgs, sides, wings, ribs, assorted fries, deserts and milkshakes. Obviously a few more visits are in order to get through this killer menu.

We begin our Brooklyn Depot experience with Mac n Cheese, macaroni and 3 cheeses, gruyere, mozzarella, parmesan baked in béchamel sauce and topped with bacon bits… this dish is sinfully good and has the option to add truffle oil to take it up a notch. We also order the Charred Corn, grilled and rolled in chipotle mayo and topped with parmesan this dish is juicy, flavoursome and a little spicy. Our third starter is Beef Chilli Cheese Fries. This meaty goodness is great to munch on while enjoying an adults only shake, like 'My Man' Hershey's chocolate sauce, ice cream, Oreo's and Mozart black liqueur.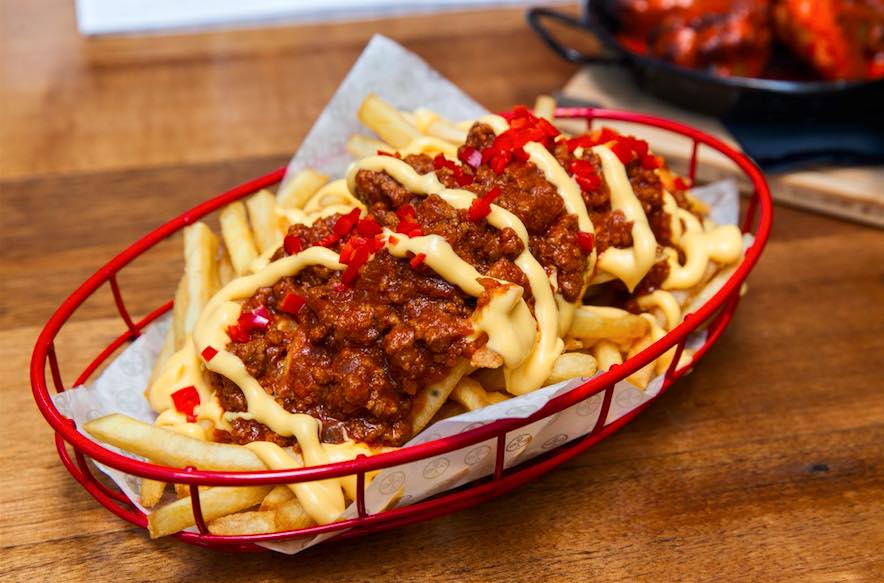 Next up are burgers, with so many options we choose a few that are outside of the norm like the vegan friendly 'Fugazy' burger which consists of a sweet potato and chick pea patty, oak leaf lettuce, onion rings, parmesan frico and truffle mayo. The Fugazy packs a flavour punch and is very popular with the carnivores!

'On the Lam ' is piled up with 12 hour pulled lamb shoulder, roasted red peppers, oak leaf lettuce, feta onion strings and tzatziki yogurt. This burger has bold flavours without being too much, definitely a crowd pleaser!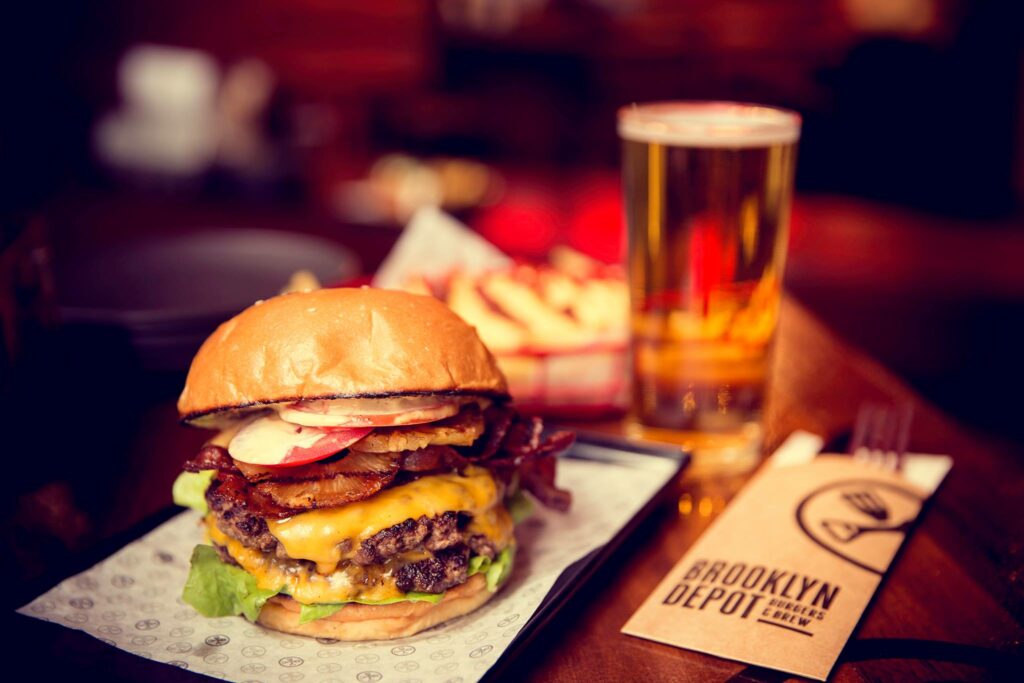 Having seen the 'Depot Burger' all over Instagram, this one was definitely a must. Two juicy beef patties, double American cheese, hickory smoked bacon, grilled pineapple, tomato, lettuce and Depot special sauce accompanying the burger. This burger is gloriously gluttonous!

Wrapping up this feast, we chose the Double waffle ice-cream sandwich which features vanilla bean ice-cream encased in maple flavoured waffles topped with chocolate sauce and strawberries AND the freshly baked apple pie with crushed pecans that oozes salted caramel sauce. You can't eat an American style feast like that and not wind it up appropriately.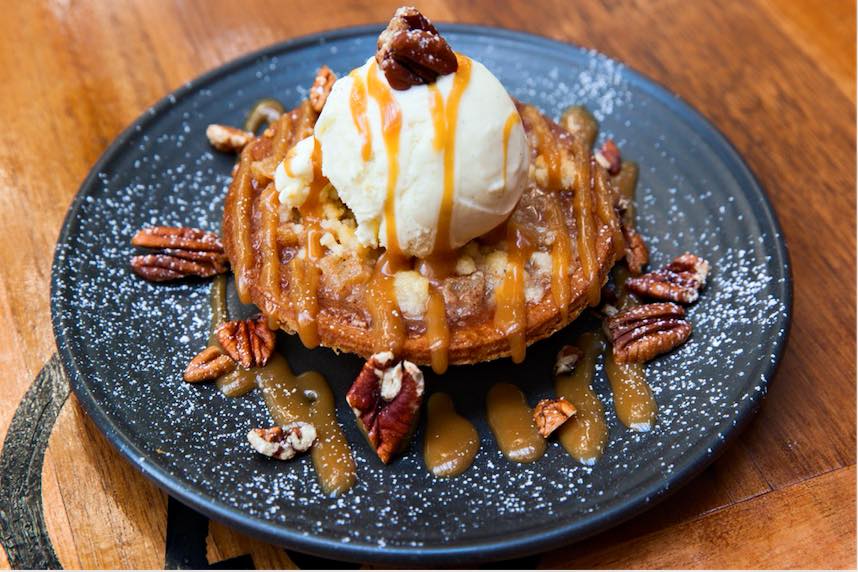 We can't wait to head back work our way through the menu. Next up will be the Hot Dawg's, we hear the 'Philly Dawg' is awesome.