Walk For Awareness is the first major event to kick off Queensland Mental Health Week (9-17 October 2021), and you can attend the physical walk on Sunday the 10th of October in Brisbane or register to "walk anywhere" and attend virtually from the comfort of your own neighbourhood. 
The walk will be extended an extra kilometre this year, to reflect the rising suicide rate with an average of nine lives in Australia lost each day to suicide.
On average, 9 Australians lose their lives every day due to suicide. The 11th annual Walk For Awareness is a chance to participate in a 9 km walk to commemorate the lives lost each day and come together as a community to raise awareness and funds for mental health.
The Walk for Awareness has a goal of showing those struggling with their mental health that they are not alone. Participants are encouraged to bring friends, family, schoolmates, colleagues and their puppy pals along for the journey, however, solo walkers will not make the trek alone – the whole community will be behind them.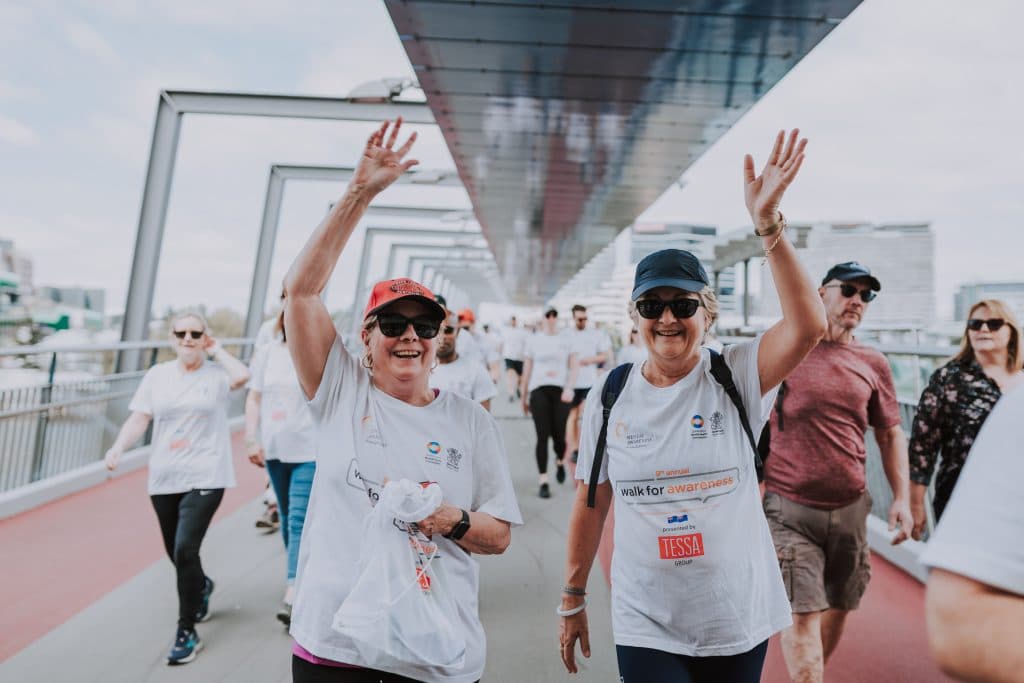 With a variety of exciting entertainment including live music and stilt walkers, everyone from kids in prams to grandparents will be entertained.  Music lovers and mental health warriors can also feature in a music video with Australian Country Music Artist and Mental Awareness Foundation Ambassador, Jade Holland shooting her new release, Fight For It; a song inspired by her own struggle with mental health, which will also be released publicly on the day. 
Last year's event raised over $140,000 with essential funds being distributed to registered mental health charities including The Sunlight Centre, which received donations to support counselling that guides clients from crisis to recovery. 
Brisbane brothers, Wesley and Tudor Vasile founded the Mental Awareness Foundation and Walk for Awareness event after tragically losing two close friends to suicide, within a short three-month period in 2011. 
On a mission to break the stigma around mental health, the brothers are encouraging Brisbanites and beyond to use the walk as an opportunity to initiate conversations and raise funds to tackle the suicide rate. 
"The pandemic has heightened the risk factors associated with poor mental health, with lockdowns and border restrictions causing distancing from family and friends and impacting job stability," said Wesley Vasile. 
"There has never been a more crucial time to bring the community together safely and create an opportunity for personal connection and raw conversations around mental health – all while moving our bodies. 
"It only takes a 30-minute moderate walk to kick start the flow of endorphins throughout the body and when done on a regular basis, it can start to counter depression and anxiety," he said. 
As a volunteer over the past six years, Carly Jarvis has been touched by the event's power to positively change people's lives. 
"At last year's event, I had the privilege of meeting a stranger who shared how the event had saved his life. He was suicidal and came along looking for a reason to live and the reason he found was community. At that moment it validated the importance of supporting charities on the frontline who are able to save lives every day," said Ms Jarvis. 
"For a lot of people, what goes on inside their head is not a choice – it's an illness – and it is our duty as fellow humans to show kindness and compassion equally to all," she said. 
The virtual event will be streamed live for participants registered outside of Queensland, to enjoy the event action from within their own community.
The walk encourages movement, participation, friendship and fundraising, with donated funds to be distributed to nominated specialised charities selected by Mental Awareness Foundation such as Suicide Prevention Pathways,  RizeUp and The Sunlight Centre.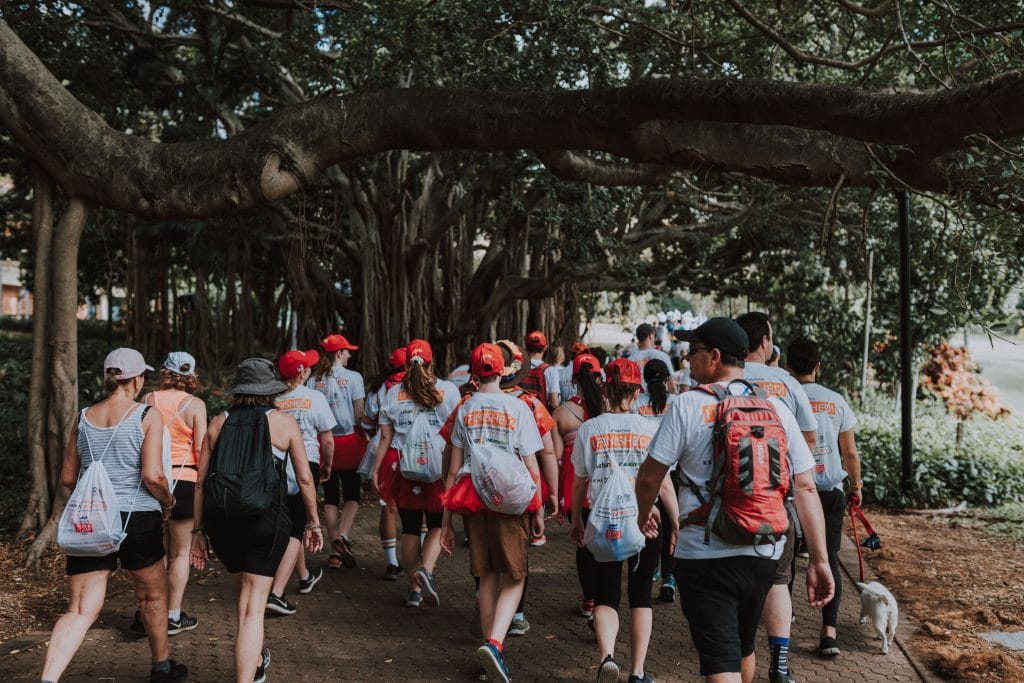 You can join the walk and fundraise as a team or individual, to support specialised charities on the frontline of mental health support.
Registrations are open now for the physical or virtual event – head to walkforawareness.org.au to check out more information and to sign up.
Event Details
Date: Sunday 10 October
Time: From 7:00am
Where: Starting point – Under the Story Bridge at Captain Burke Park, 117 Holman Street Kangaroo Point.
Website: https://www.walkforawareness.org.au/ 
Cost: FREE
Latest posts by Embrace Brisbane
(see all)