The long-overdue and highly anticipated big-screen outing for DC Comics' most recognisable heroine; Wonder Woman is a film some people have been waiting their whole lives for. The last of the big three known as 'The Trinity' (alongside Batman and Superman) to finally be given the Hollywood treatment in her own film, Israeli actress Gal Gadot reprises the titular role of Diana Prince/Wonder Woman previously portrayed in last year's Batman v Superman for what is the fourth instalment in the DCEU (DC Extended Universe) but also a great stand-alone adventure depicting the origin of the world's number one female comic book character. Directed by Patty Jenkins and featuring a stellar supporting cast that includes Chris Pine, Connie Nielsen, Robin Wright and David Thewlis, this charming, action-packed much needed hit for DC isn't just everything you hoped it would be, but an excellent wartime epic over 75 years in the making.

Before she was Wonder Woman, she was Diana – Princess of the Amazons, trained to be the greatest warrior known to Themyscira (hidden island of the Amazonians secluded from the outside world). Daughter to Queen Hippolyta (Nielsen) as the only child raised on remote paradise, the promise of the imminent return of Ares, god of war, motivates Diana (Gadot) to train under her aunt Antiope (Wright) and become the best there can be.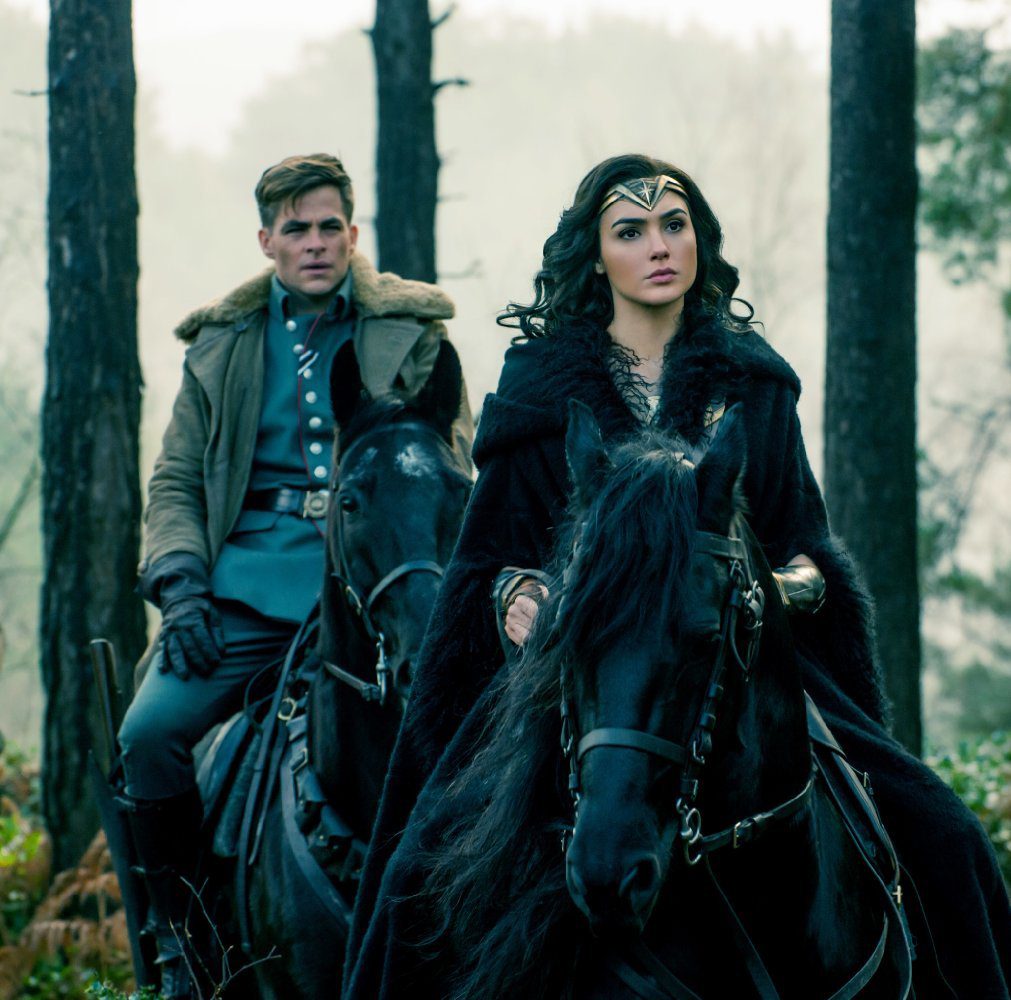 Rescuing American pilot turned Allied spy Steve Trevor (Pine) after he accidentally crash lands on her shores and talks of a massive conflict raging beyond the confines of the only world she knows, Dianna leaves her home with the only man she's ever met convinced she can help end the threat. Fighting alongside mankind in 'the war to end all wars', she finds herself engaged in the battle of 1917 World War I. Armed with sword, shield, indestructible bracelets and the all important lasso of truth as she sets out to defeat an all powerful enemy, she soon discovers her full potential and true destiny of the woman we know to eventually become wondrous.

The first proper female lead superhero film – if you don't count 1984's Supergirl and 2005's Catwoman and Elektra (three films so bad you definitely shouldn't) – it remains frustrating it took this long to get it right but ultimately seems like the wait was well worth it. With DC & Warner Bros. late to the party in assembling their array of most popular heroes for a big screen team up and forced to play catch-up to Marvel by desperately trying to give their answer to The Avengers, the formula en route to the Justice League has been off ever since 2013's Man of Steel, the first film that kicked off their cinematic universe. Following up with both last year's poorly received and critically panned Batman v Superman and Suicide Squad, all hope for a great DC film since Christopher Nolan's The Dark Knight Trilogy seemed all but lost until now.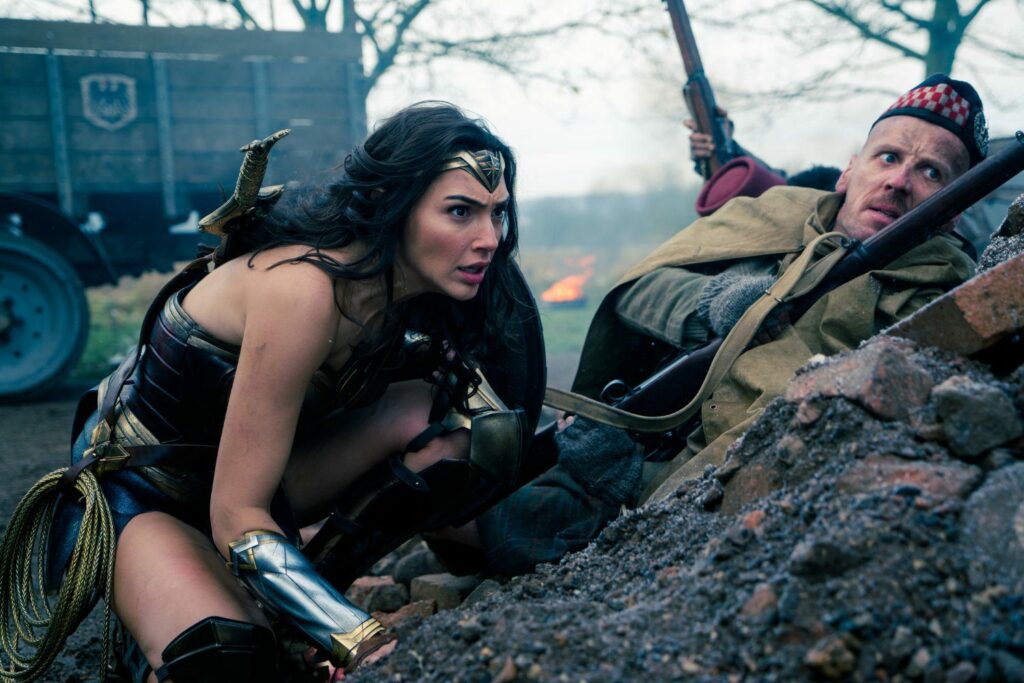 Clearly a woman's touch is all what was needed, Wonder Woman benefits from having a female director at its helm, one who is not only a talented filmmaker, but also a fan of the character. Most recognisable for directing 2003's Academy Award winning film Monster, Patty Jenkins is a name you've likely heard before. Chosen to direct 2013's Thor: The Dark World before being foolishly replaced due to creative differences, she is also responsible for a string of television credits including episodes of Arrested Development and Entourage and was offered the chance to direct this film two years ago, jumping at the chance to put a decidedly different spin on the comic-book genre, resulting in what is decidedly a cut above most.

With Gal Gadot a long way from her days as a supporting character in the Fast & Furious films, there really couldn't be a more perfect actress to take on such an iconic character. As talented as she is beautiful and already the definitive version of our Amazonian Princess after just two film appearances, she builds upon what was established in Batman V Superman (one of the best parts of that film), and possesses a clear fierce passion for the role. Giving everything she's got while managing to maintain a layer of innocence as a fish-out-of-water adjusting to a new world she's only just heard of, she doesn't just unknowingly channel the late great Christopher Reeves' performance in the original Superman film but serves as an especially strong role model for young girls and young women all over the world to look up to.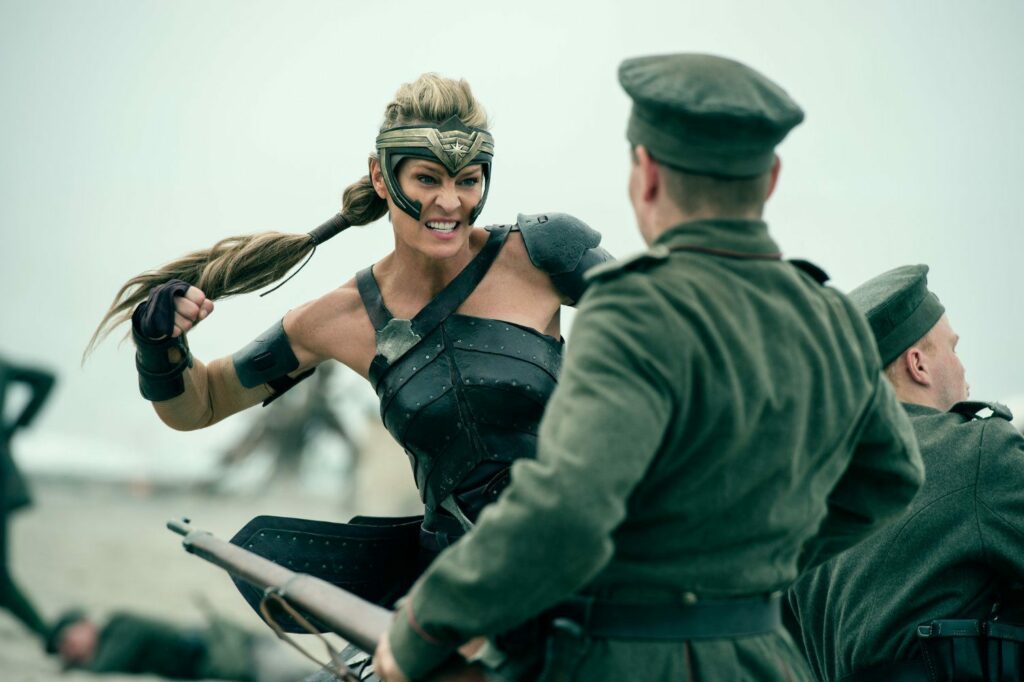 With her nationality also adding to the believability this character really is from another world untouched by man, her self-discovery of a character who uses her powers for good and to bring peace to the world is a thing of wonder in itself.

Chris Pine is exceptionally good too, switching it up as Diana's love interest, Steve Trevor – the most idealistic of good men with a job to do, who always puts his friends before himself, getting his 'Harrison Ford moment' in a role akin to Indiana Jones meets Steve Rogers. With many parallels drawn to Captain America: The First Avenger in a war film coming in the middle of an established cinematic universe but set 100 years prior, this one might even do it better with insane action making for beautifully shot fight scenes and gorgeous locations recreating an era appropriate recreation of 1910's London so good you can't tell if they used green screen or not; based off both Wonder Woman creator William Moulton Marston's original 1940's comic strips and elements from 2011's revamp series The New 52.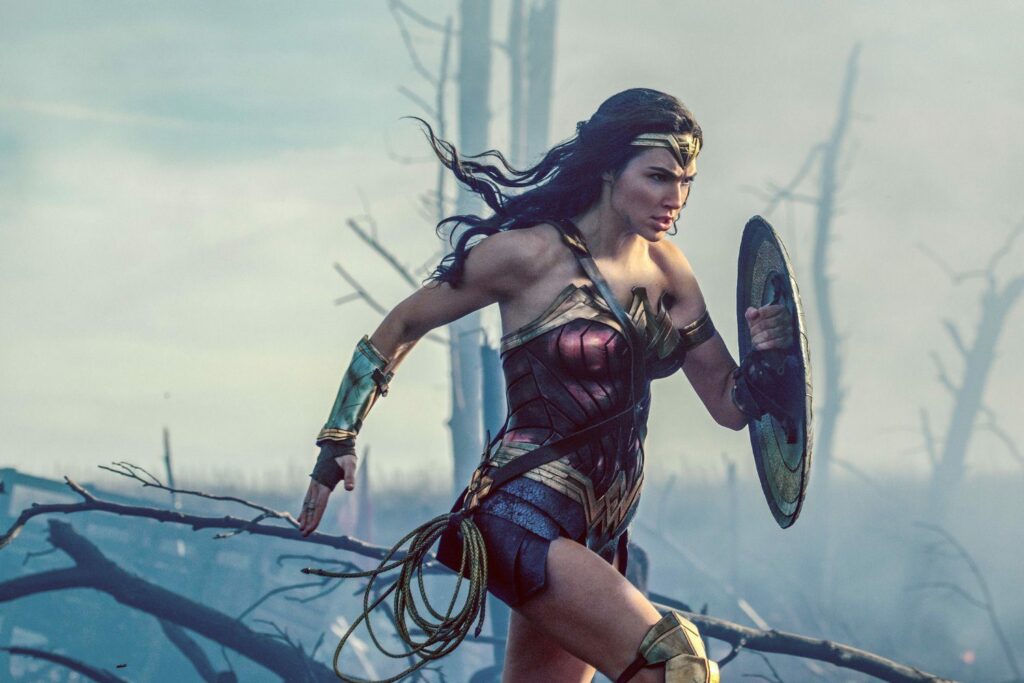 Featuring a truly great score by Rupert Gregson-Williams, which thankfully also finds time for the wickedly awesome Wonder Woman theme by Hans Zimmer and Junkie XL featured in Batman V Superman, costume designer Lindy Hemming also deserves a mention for her fantastic designs, most specifically an updated version of Wonder Woman's costume in all its red, blue and gold glory.

A humorous and uplifting breath of fresh air to the comic-book/super-hero genre while simultaneously also transcending it, this sincere, inspiring film full of wonder, power and courage is unquestionably the best in the DCEU thus far and a charming tale of war-time espionage heavy on thrills. The saviour to get DC back on track and in the right direction – Wonder Woman is simply, wonderful. With good news in the way of only having to wait until November to see her in action again in the upcoming Justice League, she might just very well be your new favourite character.

A true victory for women in film, justice starts with her.
Latest posts by Shannon Griffiths
(see all)