The world is a little strange right now, and lots of people are stressed and tired (me included). But when the going gets tough, unfortunately we still have to, you know, get up and do stuff… ugh, responsibilities! Thanks to my years writing about beauty, I've come across a bunch of trick and tips to fake looking alert, awake and fresh faced.
1. Clear out those red eyes
Nothing says "tired" more than bloodshot, bleary eyes. Keep some eye drops on hand to help banish the redness and restore some moisture to your peepers.
2. Remember to chill out, literally
When you're looking exhausted, nothing helps depuff better than cold stuff. Have a facial roller? Pop it in the fridge. Facial sculptor? Fridge. Eye masks? FRIDGE. And if you don't have any of these things, just get some good old fashioned ice out of the freezer and rub it over your face. The cool temps not only feel great but help restrict any puffiness, shrink your pores and resculpt your face back to its normal, fresh, chilled out self.
3. Massage is your friend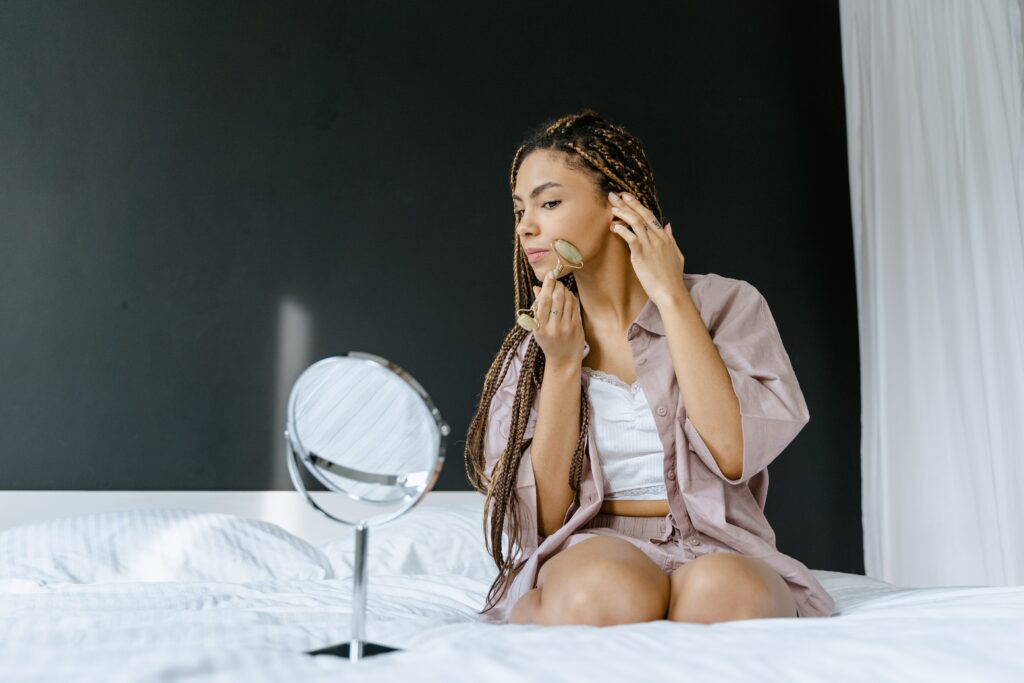 I'm not talking body massage (although if you can get one, do it because BLISS). To help with looking more awake, give your face a massage with a facial oil. Even better if you can use a tool such as a gua sha or facial roller. Warm a few drops of your favourite facial oil and massage it into your skin in an upward and outward motion. If feels amazing, helps with lymphatic drainage and can help give your skin back its glow.

4. Opt for a light touch with most makeup
So many people opt for heavy makeup to "hide" when they're feeling tired and burnt out, but this only serves to draw attention to your problem areas. Dark liner will make you look more tired, so opt for a light neutral creamy eyeliner on your waterline to make eyes look brighter, wider and more awake. Go minimal with any mascara; one that aims to lengthen but not thicken the lashes too much. If you want to wear foundation, go for sheer over the top of a brightening primer for a lit-from-within fresh glow.
5. BUT go big and bright when it comes to lips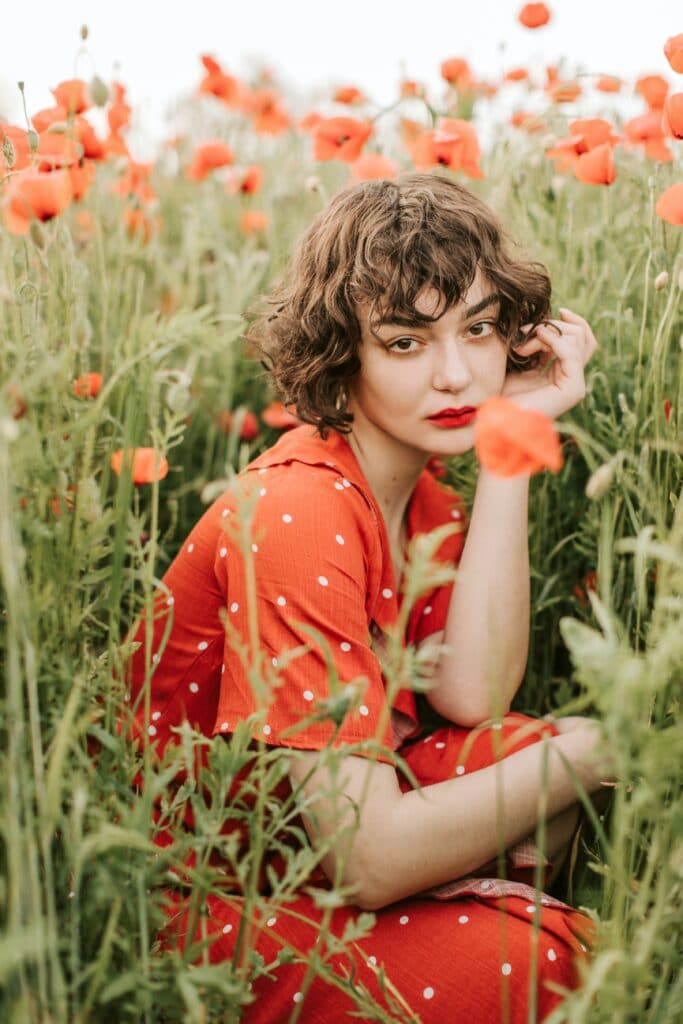 Nothing says "don't look at my tired eyes" than a bold lip. Just kidding, but it does brighten the face and make you look slightly more like you're upbeat and ready to face the day. Even a tinted lip balm in a peachy coral or rosey pink can help lighten up your whole look, especially when paired with the above light touch on your peepers.

6. Fake tan is a universal fixer upper
If you're looking for a longer fix than just "make it through the day" you can't go past a fake tan. It's like camouflage for all sallow skin tones, blemishes, dullness and everything else associated with looking burnt out. One spritz sesh with a fake tan and you'll come out looking like a golden goddess who not only has lots of sleep, but has time to laze around in the sun and actually, you know, enjoy life. The dream, right?